Team Lost & Found To the Rescue!
Two iPads, an iPhone, an e-reader and a bagful of tax-free purchases. "That was the haul from yesterday evening," says Bennart Laansma of KLM Lost & Found. "Where's your dog?" I immediately ask. "I am the dog!" barks Bennart with a grin.
Of course the cute beagle that stars in the KLM lost & found video doesn't really spend its days racing around Schiphol. The dog symbolises the sleuthing done by Team Lost & Found, who are all experts at looking further than their noses are long.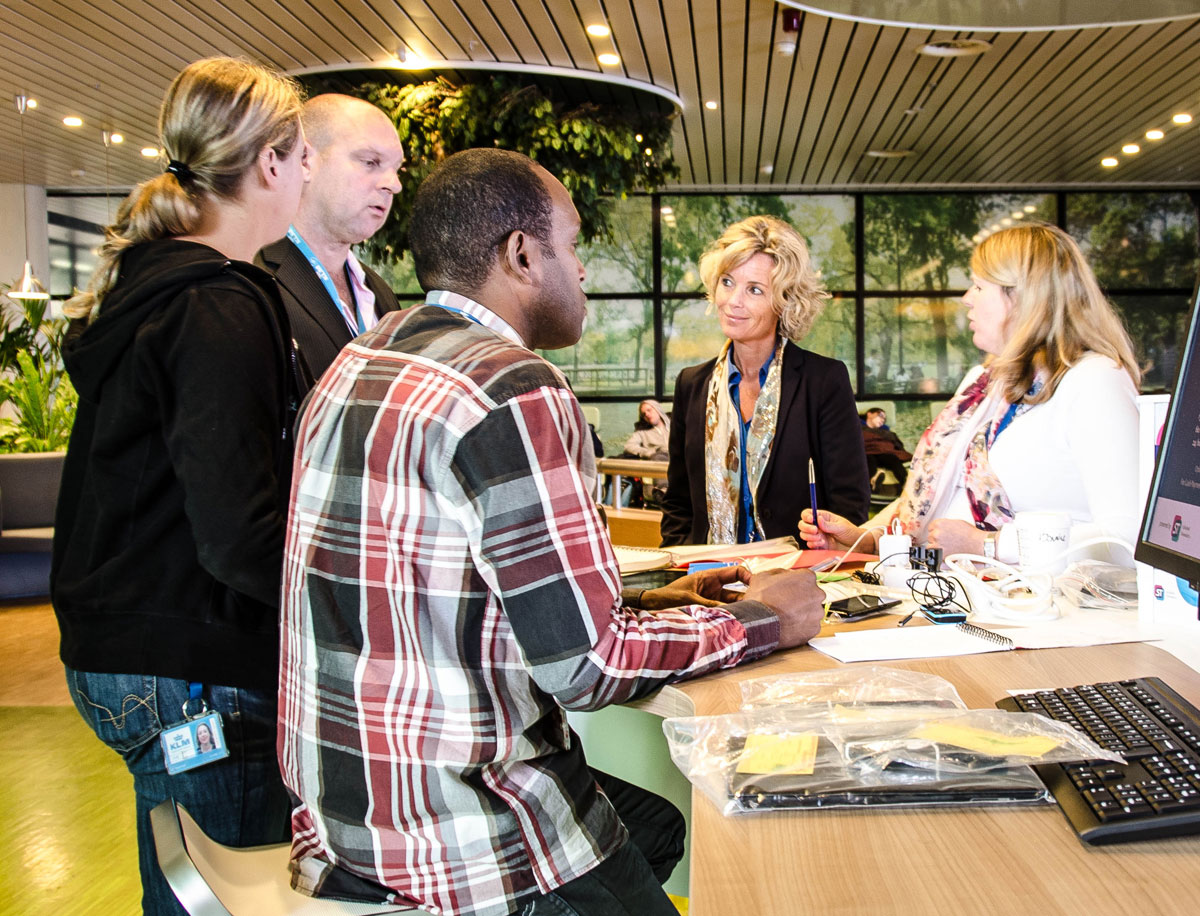 Could you give us an example of some super sleuthing?
"The iPads and iPhones we find are almost always locked with a code. But we can access the messaging screen. On one of the iPads, I saw that the owner had an appointment with a Dutch company. The text was in German. I traced the number of the company and asked who might be meeting with a German client. The receptionist said that lots of Germans visited the company, but that there was only one with an appointment that day. She said she would phone the man in question and ask if he had lost his iPad. We returned it to him before he boarded his return flight. He was thrilled."
How do these items end up with you?
"Cabin crew, cleaners or ground personnel find stuff on board or in the waiting area and bring it to one of the three transfer desks at Schiphol. They call us and we pick up the item and start our investigation. Who was in that seat? Did the passenger catch a connecting flight? How can we reach them? And how much time do we have to return it to them?"
What kind of stuff do you find?
"Telephones, tablets, laptops, e-readers, hats, jackets, toys, keys. I reckon we've returned thousands of items starting with 'i' or 'e'… But regardless of whether it's a laptop or a teddy bear, the owners are equally thrilled when they're returned. We recently found a leather-bound book. Now you might think it's just a book, but it turned out to be an heirloom with immense emotional value. The owner burst into tears when we returned it to her."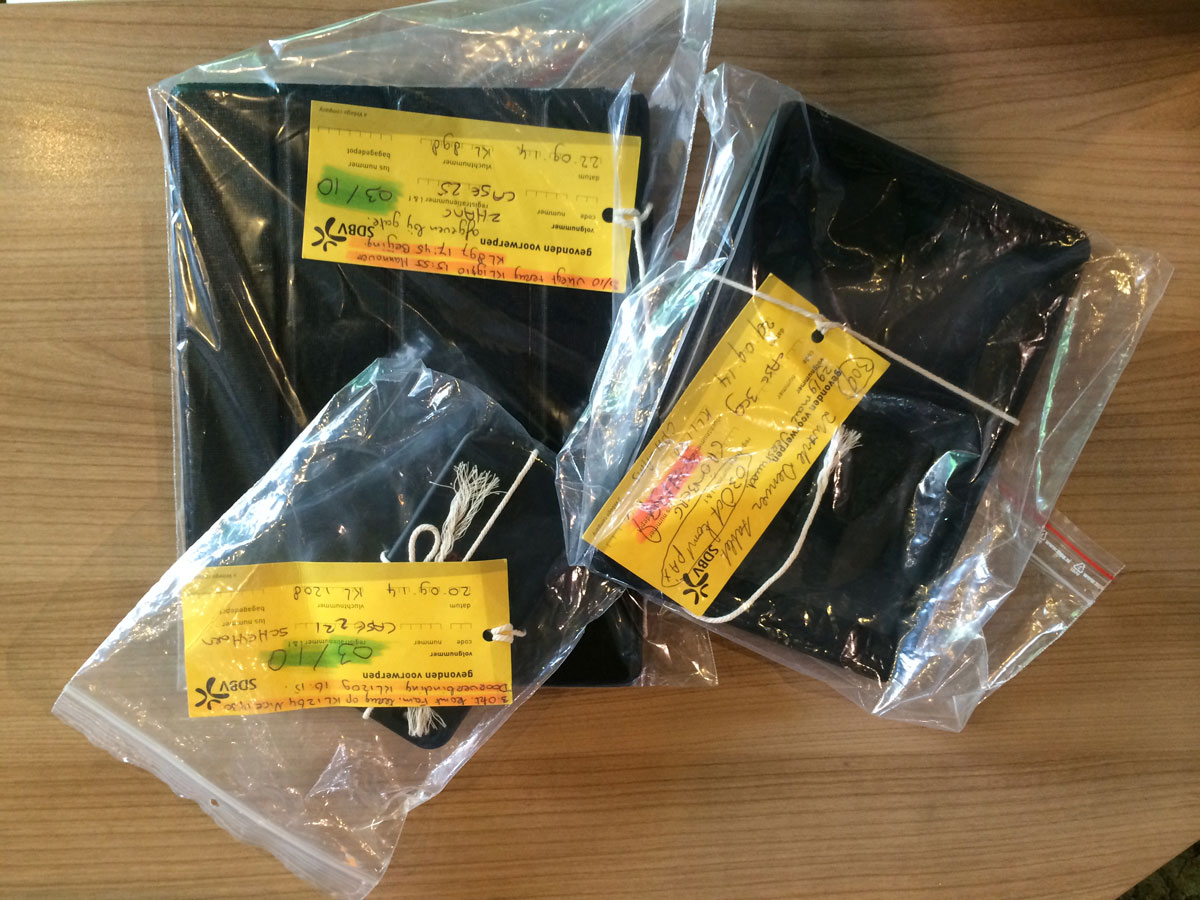 What's the strangest item ever left behind by a passenger?
"A Zimmer frame, we call it 'looprek'."
Huh? But then how did…?
"That's exactly what we thought. But apparently it belonged to a lady who had been picked up at the gate with a wheelchair. So she probably had a pretty smooth journey, until she got home and thought: there's something missing…"
What are the most memorable matches?
"It really is fantastic when you manage to trace an owner after a long search. Or when you're a step ahead of the game and call the owner before they even realise they've lost their laptop or phone. Or when you see a serious businessman boarding his flight with a huge smile on his face. Some passengers are so delighted that they hug you. Who wouldn't want a job like that?"
What happens to items that you can't match with a passenger?
"If we haven't managed to trace the owner within three days, we hand the item over to the Lost & Found department at the airport, and they handle it according to their standard procedure."
Bennart's phone rings. The owner of a Samsung Galaxy is apparently in the Arrival Hall. Bennart has to pass through security to get from Team Lost&Found's headquarters to the Arrival Hall. That means he has to take his jacket and belt off, put his bag through the scanner and get frisked by a security officer. He sometimes has to go through this procedure twenty times a day. We meet the passenger at the information desk and ask him to describe his phone. Unfortunately, it's not the one we have with us. Bennart starts phoning frantically. It turns out that this passenger's Samsung has been handed in to Schiphol staff. "Stay here," says Bennart. "I need to handle this." Within ten minutes, he's back with Klaas, who works for Schiphol, and they check if the phone really belongs to the waiting passenger. It does. Case closed. All's well that ends well.