You've probably travelled with KLM at least once or twice. Most likely you were not alone in the plane. And I don't just mean in terms of the other passengers and the crew. KLM is the only airline to include the Boeing 747-400 'combi' in its fleet. This aircraft has passenger seating at the front and a cargo section on the main deck at the back, which means that you might well have been travelling with a very special cargo too.
Van Gogh
Last year, the National Art Centre in Tokyo opened an exhibition of the works of Vincent van Gogh taken from the collections of the Van Gogh Museum and the Kröller-Müller Museum in the Netherlands. KLM was entrusted with transporting the artworks to Tokyo. However, after the plane had taken off with the Van Gogh artworks on board, the Van Gogh Museum realised that one drawing had been forgotten. At the last minute, KLM Cargo made sure that the item in question was carried on the next flight. The pilot was so pleased to be transporting this famous artwork that he kept it with him in the cockpit and guarded it 'with his life'.
Henri Matisse
Also last year, KLM transported the Dance (La Danse), the world-renowned painting by the French artist Henri Matisse, from the Hermitage in St Petersburg to Amsterdam. This sizeable painting measures 4.22 metres wide by 2.90 metres high and, together with its cabinet, weighed in at around 400 kilograms. Of course, transporting a 'Matisse' is a serious business and two load masters accompanied the shipment to oversee loading and unloading operations at St Petersburg and Schiphol.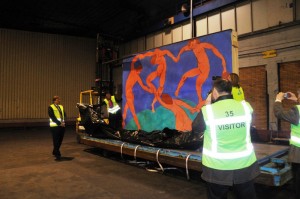 Big artworks are usually transported in 'combi' aircraft because a courier or security expert can then accompany the shipment. Loading artworks requires specific knowledge. You obviously can't stack them and you have to position them on board so that they are parallel to the length of the plane. This reduces the pressure on the canvas and provides stability.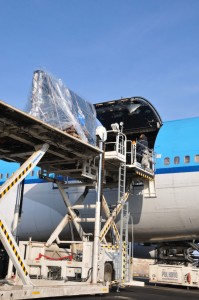 So, as you see, transporting a genuine Van Gogh or a four-metre-wide Matisse across continents requires much more than a strong box and a temperature-controlled hold.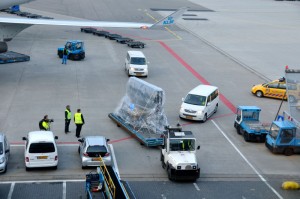 Next time you travel with KLM in one of our sixteen Boeing 747-400 'combi' aircraft, you might just wonder what special delivery you're travelling with.
Karin
Corporate Communications