Obviously, a lot of famous people tend to travel by air, some of them more often than most of us. Consequently, every now and then, there's a VIP on my flight. Unfortunately, I hardly ever recognise one.
First of all I don't watch TV and movies very often, so I don't know most of the celebrities anyway. And when I do know one, they turn out to look entirely different in real life.
On my Christmas flight to Curacao, we happened to have three Dutch celebs on board. I didn't recognise any of them. The singer was wearing glasses with black frames that I had never seen him wearing before. The TV host had shaved his long hair and was now bald. The comedian had done the opposite: his face was covered with a beard while I remembered nicely shaven cheeks. But as most of my colleagues did recognise the three of them immediately, I guess spotting the famous is just not my speciality.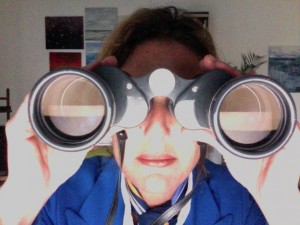 I remember my first experience with VIPs very well. It was on a flight to Nice, France, and I was working in Economy Class. I did notice there was something about the passengers – a lot of young, fit-looking men, accompanied by equally young, fit-looking women – but I never gave it a second thought. Not until I walked to the front cabin just before landing. There I recognised the coach of the Dutch soccer team. I ran to the front galley and enthusiastically told my colleague about my discovery. She laughed loudly and told me that the whole Dutch soccer team was sitting in my working area. When I walked back to my landing seat, I started to recognise a few of our national heroes and felt really stupid.
One of my resolutions for 2012 is to watch the television more often and imprint all of those famous faces on my mind. One day I will be the first to spot a celeb entering our plane!