Taking off with… Ernst Regelink | Lead Mechanic Engine Services
In our "Taking off with…" series, we introduce you to some of the 32,000 people who work at KLM. If the story below looks familiar, it's because a shorter version of this piece was published in the Holland Herald of November. This blog gives you the full story!
Story: Bonnie Parren | Photos: Natascha Libbert
Biography
Date of birth: 1 September 1963
Place of birth: Nieuwer-Amstel, the Netherlands
Position: Lead Mechanic, Engine Services
Personal: Ernst is married to Wilhelma and has two sons, Nicky (34) and Michel (30), and a daughter, Jamilla (24)
Ernst joined KLM in 1989
Ernst (55) is lead mechanic at KLM Engine Services. He maintains and repairs aircraft engines and trains new mechanics. His technical skill and helpful character are the first things you notice on the work floor. If a colleague runs into a problem they can't solve, Ernst steps in to help them solve it. When passengers are stranded at the airport, Ernst steps in to put them at ease. Are you being treated unjustly? Ernst speaks up on your behalf. In short, Ernst is a very pleasant colleague indeed.
Engines
What I love about engines is their complexity. Even as a child, I was intrigued by their power and where it came from. What causes the movement? Every detail influences the way an engine runs. The biggest type we work with is the General Electric GE90, which powers our Boeing 777 aircraft. But to be honest, I don't really care about the size or type. Whether it be an engine for an aircraft, boat or car, I enjoy solving problems and making sure it runs as intended when the engine was designed.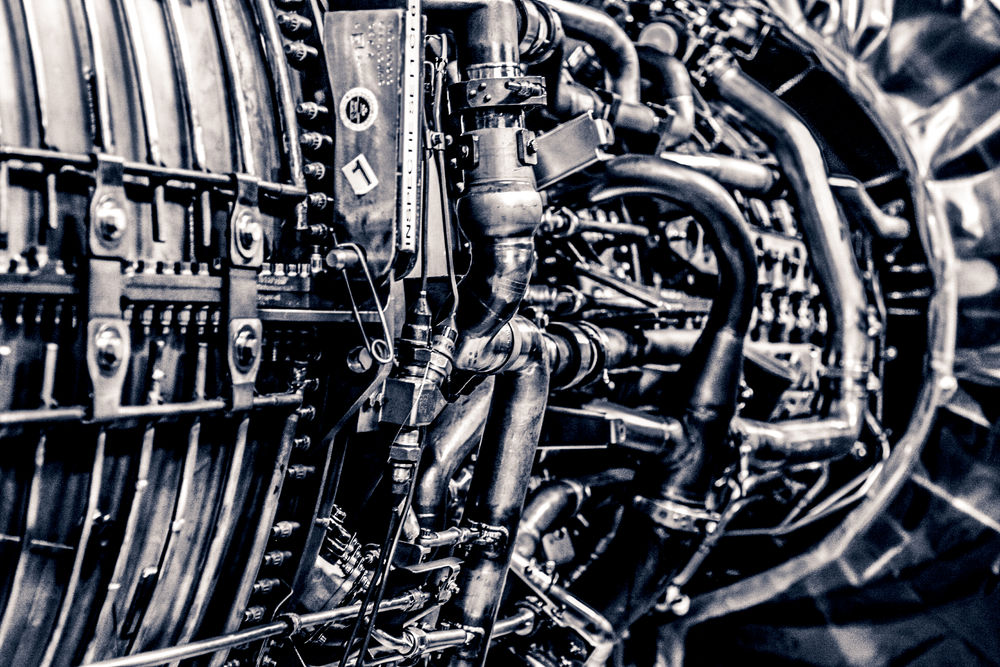 Scooter
When I was six, I built a motorised scooter together with the kid who lived next door. We lived in an industrial area, so we used to find interesting stuff from time to time, including the engine of a Solex moped. We mounted the engine on my scooter and raced up and down the street at 25 km/h.
1 September 1989
My first workday at KLM. Everyone who started work that day went on a guided bus tour of KLM's facilities. Suddenly the bus stopped and everyone turned around and started singing "Happy Birthday". It was also my birthday. And that's really typical of KLM, that personal touch, even though they were all strangers to me. It was like joining a blue family.
Handy
My family is full of craftsmen: contractors, carpenters, glaziers, painters. If you run into a Regelink, there's a good chance he works with his hands. If I renovate, I do the work myself. My father, who is nearly 80, recently helped me build a studio at my house, so that he and my mother can come and live with us.
Oil
When I smell motor oil, it takes me back to the auto repair shop I worked at before I joined KLM. The workshop had no cars, just engines. And overhaul has its own scent. I always smelled of oil back in those days. It gets into your clothes, into your skin, your hands and you can't get it out. It's a penetrating, sickly scent, which you also smell in the hydraulic parts of the aircraft.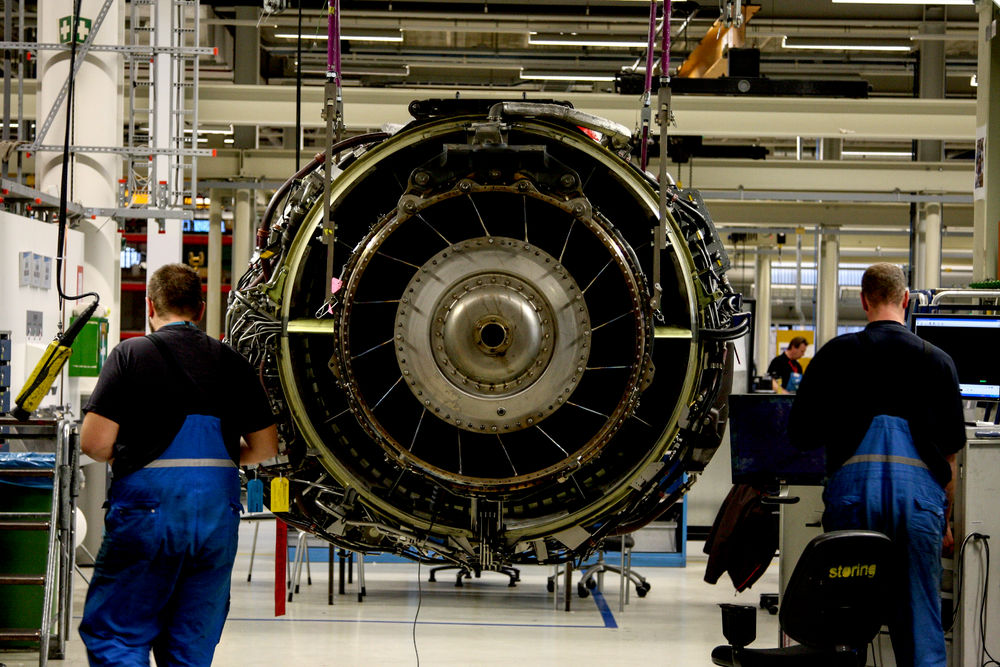 Biofuel
I think biofuel is a great and promising new development, although we will still be dependent on fossil fuel for the foreseeable future. Engines have become a lot more economical and efficient, and this shows in the technology. The parts are lighter and stronger, and the engines make less noise. The sound of older aircraft landing is very recognisable.
Flying
We hardly ever go on holiday. But quite by chance – for the first time in at least 20 years! – I boarded a flight for leisure purposes. Together with seven colleagues, we took part in a relay run at Southern Lake Tahoe in California. My wife works as a caregiver, with irregular shifts, just like me. We hardly ever feel the need to go off for longer periods. When I have time off, I usually go out on my boat. A half day out on the water feels like a week's holiday.
Favourite place
I've been to Jakarta a couple of times for KLM, to provide support at the Garuda Maintenance Facility. I found myself loving the city. The kids training there are incredibly eager to learn. And the people are friendly and very hospitable. My local colleagues regularly invited me over for dinner at their homes. New friendships developed and we're still in touch every week, discussing work and home life.
Workaholic
I am quite dedicated to my job. But it's also my passion. I enjoy being at work. But that's also my pitfall. Sometimes I think I'm indispensable, but that's nonsense, of course.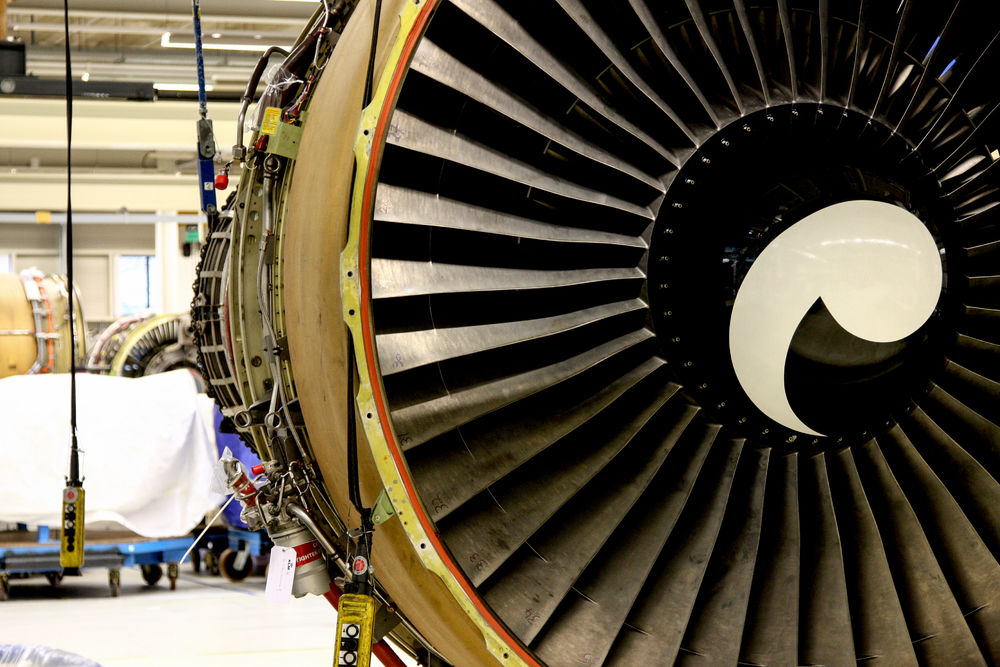 Setting the torque
It's a bit weird saying this about yourself: but if my colleagues can't solve a problem, they usually call me. I'm like a terrier with a problem. There's a vibration, for instance, but it's difficult to find out what's causing it. That may have to do with how tightly a specific bolt has been fastened. The way I fasten a bolt – we call this "setting the torque" – is different to the way a colleague does this. It's all about precision and the manual contains exact instructions. But that might be the cause of the vibration.
Help!
I enjoy helping others. That's why it's so gratifying to work for KLM's Care and Disruption Team. If there are disruptions, because of heavy snowfall, for instance, I'm called up to assist passengers at the airport. You really can make a difference, especially when it comes to elderly people and families with children. It's really just a question of giving them the right information, rebooking their flight and putting them at ease.
Roadie
I was a roadie for my son's band for years. He was the lead singer. After work, I'd head off to tour some European destination. I'd arrange hotels, ensure that they departed on time and arrived on time, make sure there's plenty of bottled water on stage, change guitar strings, that sort of thing. It was all pretty tiring, but I wouldn't have missed it for the world. Now that he's stopped singing, I miss the touring band lifestyle.
Talents
All three of my kids are pretty talented. The one is a director of photography, the other works as an independent contractor, and my daughter puts heart and soul into her work as a caregiver, just like my wife. We taught them to play a meaningful role in other people's lives. Having watched me, they probably know what it costs when you're inclined to put others first, so I think they've probably found a better balance. They're beautiful people, who have fortunately inherited many of their mother's traits. Ha ha!
Life lesson
When it comes to contact with other people, everyone wants to be seen. That starts with little things like saying "good morning". What you're actually saying is: "I see you and I respect you." If I notice that a colleague isn't feeling well, I go over and have a chat. That often helps. And the great thing is: if you approach people in a positive and helpful manner, you get the same in return.