Taking off with: Arjen Mulder | Duty Manager Operations
Not everyone has what it takes to become an operations manager at the KLM Operations Control Centre. You need to be stress-proof and committed, preferably with KLM-blue blood running through your veins. Arjen Mulder is perfect for the job. Located at the centre of KLM's operational heart, he and his team are responsible for resolving any disruptions affecting KLM flights. Blizzards? Malfunctions? Arjen and his team will find a solution. In an ideal world, they would have nothing to do, because all flights would be operated to perfection! In this article he shares some of his work experiences in a world where no two days are ever the same.
Position: Operations Manager at the KLM Operations Control Centre
Date of birth: 9 September 1970
Place of birth: Leeuwarden
At home: Lives with his partner Brigitte and children Fedde (12) and Bauke (10)
Joined KLM in: October 1995
Proud parents
My parents are incredibly proud of what I've achieved. At school they would never have expected me to go this far. My grades were always among the lowest in the class. It really was hard for me to concentrate. This was back in the 1970s. Things were different then. I spent a year studying Aerospace Engineering in Delft before I enrolled in a technical college. I found it really hard and it wasn't a great success. After studying for a year, I'd only passed one of the 20 course exams! Even then I was one of the best 10% in the year. I still wonder about the marks the others must have got! But I didn't want to spend ages studying, so I did Business Administration at the Technical College in Leeuwarden and completed the course without a hitch.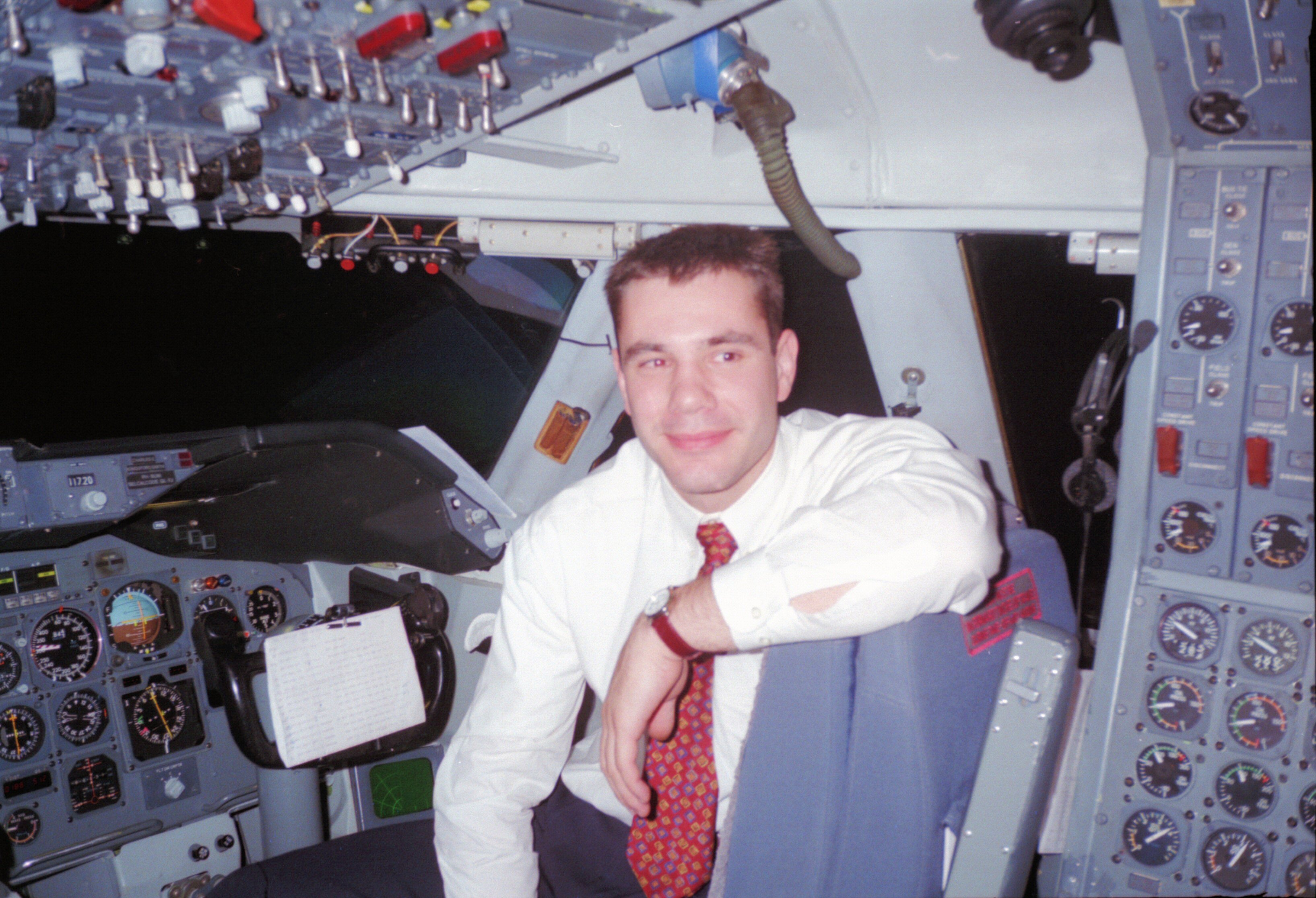 "It's important that we regularly drop in to each other's departments."
Traineeship
I sent an open application to KLM. They were intrigued by my choice of aerospace engineering and business administration. I got an invitation and went through five or six selection rounds before I was recruited in 1995. I started out as a management trainee at Flight Operations, working for the head of the KLM pilot corps. It was a great job to start with. After the traineeship, the idea was that you should switch to another division within KLM. So I spent a year at Cargo, where I developed processes for airmail handling. After a year, I was asked to return to Flight Operations to help with a reorganisation. This was in 1998-1999.
Airport in the North Sea
In the late 1990s, I headed a project researching the possibility of building an airport in the North Sea. We were asked to assess safety and operational integrity. We studied how you could operate safely from an island of this kind, the influence of corrosion on aircraft, how you could safely transport passengers and staff to and from the airport, and what impact this would have in terms of the environment and noise nuisance. The project was called off for various reasons. We are now 21 years further down the line. It's interesting to see how this topic has suddenly resurfaced after so many years.
KLM career
I've had various jobs over the years. I even left KLM for a while to start a company with friends, but eventually I returned and worked as a sector manager for aircraft loading, before managing the Data Centre and eventually ending up as an Operations Manager at the Operations Control Centre. One of the things that has worked in my favour is that all the different jobs I have done have given me a broad perspective. Flight Operations, apron, ICT – I may not know it all, but I know just enough about everything.
My job
Our department handles all incidents that take place at KLM on the day of operation. The activities mostly involve flight operations. For instance, an aircraft that has stayed in the hangar too long, a typhoon in the Pacific, or stranded passengers after a flight cancellation. Here at the OCC, we try to resolve anything that deviates from normal operations and I bear final responsibility. I actually prefer doing nothing! If I do have to take action, something has usually gone wrong, or is about to go wrong.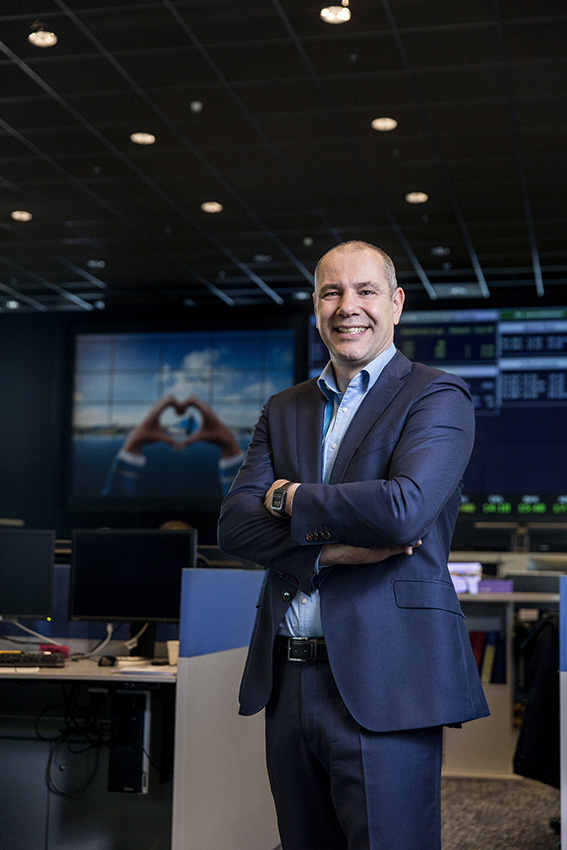 "Strict on content, sweet on contact – that's a principle I apply daily."
Explaining your job at parties
It can be difficult to explain what I do at parties. I usually compare my work to that of a ship's captain. He doesn't need to be holding the wheel all the time, but if something does happen, the captain bears ultimate responsibility for the decisions that are taken.
CEO Pieter Elbers
Our CEO, Pieter Elbers, was here last week. He regularly drops in to see what see what's happening on the work floor. He also visits Engineering & Maintenance and Flight Operations. This makes him very accessible. He tells people in person on the work floor how he is dealing with things. He also chats about things that annoy him. That's one of his strengths. Pieter was once a manager out on the apron, just like me, and they're still full of praise for him out there.
Extreme day
The airport has a specified capacity, which means you can always allow a specified number of flights to take off and land during an hour of operations. If we're hit by a blizzard, as was the case last year, landings can only take place for half an hour before the runway has to be swept again. The capacity may then drop from 68 landings to 10 landings per hour. That means we can't fit in our whole schedule, so we get our team together to decide how many flights we can operate. How will we arrange this in terms of crew, aircraft and commercial factors? These considerations change by the hour. That's what makes the work such fun.
During the blizzard, we were anticipating capacity of 10 landings per hour. On days like this, the airport is a hive of activity, with offices being emptied of all available hands. Anyone who is capable of anything has to do their bit. But the snowplough fleet had to refuel and the men and women needed a break after many hours of hard work. Consequently, the airport had to shut down for a while. It's a shock when that happens. Capacity shrinks even more and, in the worst cases, aircraft have to be rerouted to airports other than Amsterdam. This brings new problems, because you need those aircraft for other flights and your passengers are now in the wrong place. These are issues you have to solve on the spot.
Perfect day
We're like the fire brigade. A fire is "fun". Serious snowfall, or fog, is what gets us going. But, deep in your heart, you just want the company to run smoothly. So, when you visit us, you might find people on the internet, reading the paper, or playing games. This just means that all is well. But it's much more exciting if there's something for us to do. That's what we're here for.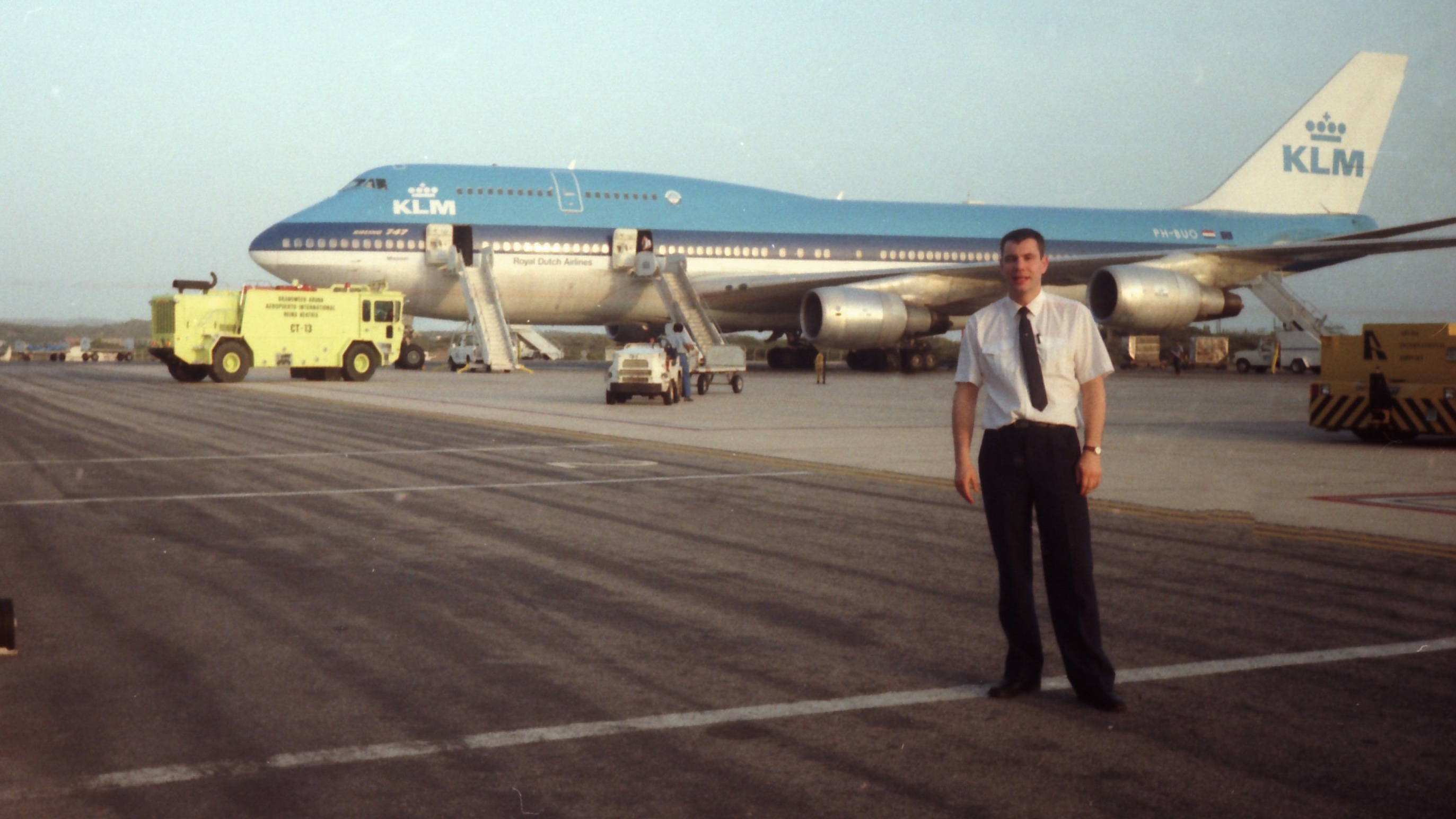 "At a time like that, we are really able to make a difference."
Blue heart
I have a deep blue heart – blue hair, everything. I briefly left the company but I missed KLM in every fibre of my being. I missed the commotion, the culture, the flying – all this really appeals to me. Aviation is a beautiful business. And I'm not the only one who thinks so. There's very low turnover of personnel here and very few people actually leave the company. I share that feeling, though I do think you should change jobs every few years, otherwise you get stuck in a rut.
Skilled at your job
I cannot afford to be affected by a bit of stress and have to remain calm in stressful situations. We have a leadership role in a moment of crisis, such as an air crash. It must be awful to experience such an event, but you have to remain calm and, above all, be able to take decisions quickly. You don't have the luxury of time to deliberate about what to do. I am decision-oriented in my work.
Duty Manager Operations
Everyday you face new challenges. Last year, one of our colleagues retired after 20 years. A month before he left he found himself facing a situation he'd never experienced before. At times like this, you juggle a solution together using any means available. In the end your aim is to give as many customers as possible what they have been promised: a punctual arrival at their destination. It's great when you manage it and are able to make a difference.
Aviation fan
I've always been interested in flying, ever since I was a kid. My father used to take me to the airfield at Leeuwarden. That's where it began. I don't go every week, but I still like to take my sons to watch aircraft take off at Schiphol. They're inheriting some of my fascination. My eldest wants to become a pilot. We'll have to see if he can do it, of course, but I hope he manages to fulfil his dream.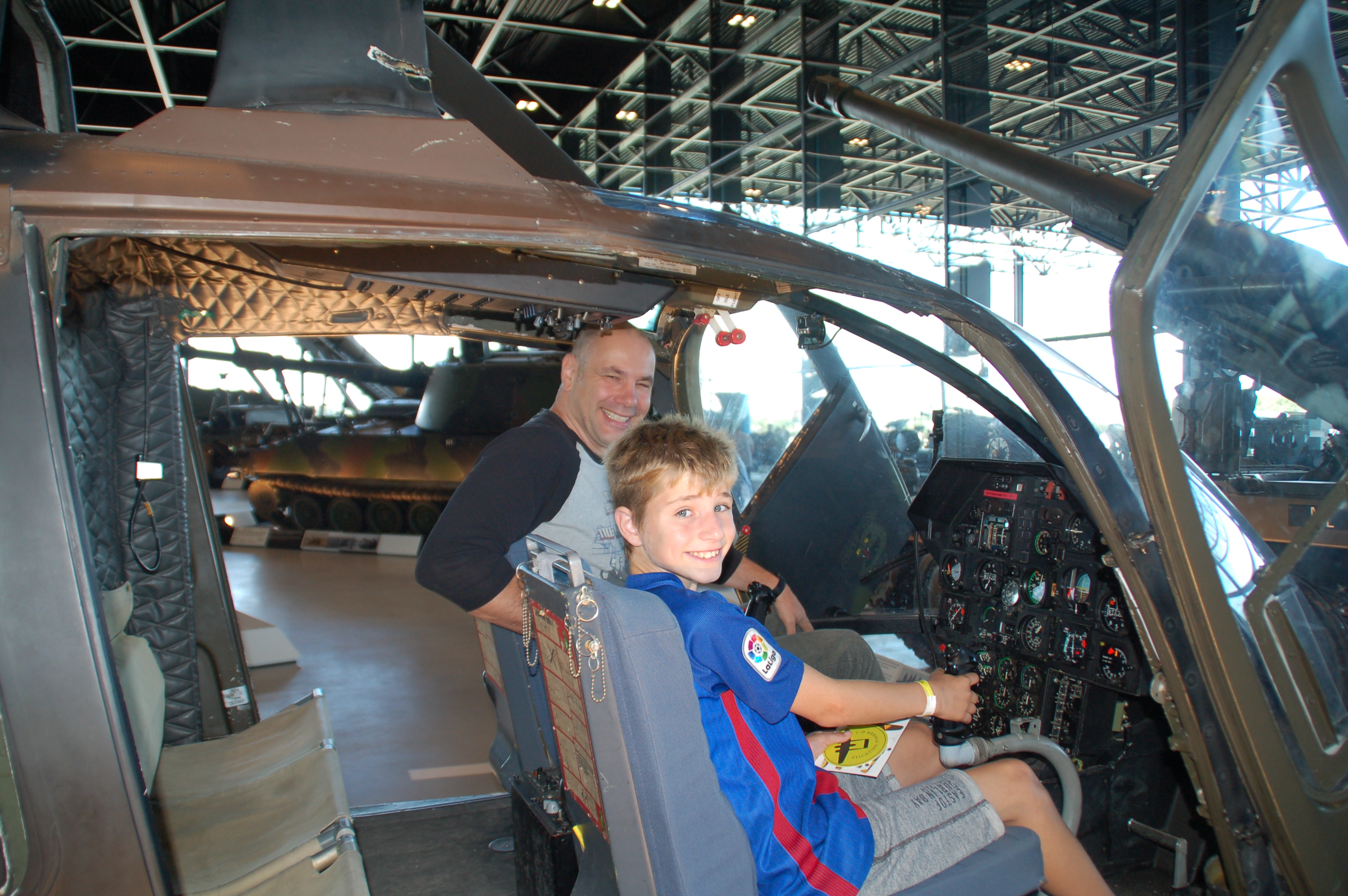 Travel
I like to travel, anywhere in the world really. But I have a particular fascination for Africa. I love seeing wild animals. I've been to Kenya, Tanzania, and South Africa, and we've travelled through Swaziland. Namibia is high on my list places to go. Perhaps I'll make it this year.
Motto
I learned a lot from Miriam Kartman, now Executive Vice President – Inflight Services, when she was head of personnel at Flight Operations. She taught me the motto "strict on content, sweet on contact", which I apply daily. I try to keep employees sharp and motivated, while being precise about the content. The principle of being true to yourself I learned from colleagues. If you perform a role and try to be stricter that you really are, it won't work. People see straight through you.
Morning ritual
My early shift begins at 06:30 hrs. Luckily, I live nearby. My alarm goes off at 05:15, but I generally snooze for quarter of an hour. I then have just enough time to shower and have a sandwich – I need that to wake up, otherwise I'm still sleepy when I get to work. I jump on my bike at 06:00 and am in the OCC by quarter past.
Working shifts
Working shifts has its advantages. Sometimes I work in the weekend and am not at home with my kids. But, sometimes it means I'm free during the week and can help out at school. If the school needs help and I'm not working, I go – I know a lot about school gardens now. I can be flexible where a lot of parents have to work. And I can go to the supermarket on Monday morning when it's quiet, instead of Saturday when it's packed.
Dragon boat racing
My hobby is rowing dragon boats. I'm in the KLM dragon boat crew. Dragon boat racing is an ancient Asian sport, which originated in China. The crew's made up of 20 men and women seated in pairs on 10 benches. A drummer stands in the bow and a cox in the stern. The aim is to row to the finish as quickly as possible. We train every week on the Westeinder lake in Aalsmeer. There's a lot of splashing and you get soaked when you race. But we're not bad! We take part in four or five races a year and one abroad. That's always great fun! We fly to an inter-airline regatta and race crews from other airlines. Crews we have raced in the past include Singapore Airlines, Cathay Pacific, Lufthansa and Air Canada.
Dining with…
If I could choose who I'd like to have dinner with it would be the former Formula 1 racing driver, Ayrton Senna! Unfortunately, he died much too young, but in my opinion, he is the best Formula 1 driver of all time. From what I've read, he had a very interesting attitude to life. He was very preoccupied with his environment and, although he earned a lot of money, it wasn't important to him. He did a lot for charity. He had ambition and he wanted to be the best. I think he must have been a very intriguing person.
Future
As Peter Hartman always said, get stuck in. I enjoy working in operations most and that's what I want to keep doing.  After four years in this job, it's only in the last year that I've felt I've really got the hang of it. So much happened in the first three years, I wasn't always sure how to solve the problems. I see myself doing this job for few more years. I haven't worked at Technical Services yet, which I think would be interesting. That's another place where all sorts of things happen.
Best KLM memory
I'd left school and had just started at KLM. I was still half living in a student house. I had a place in Amsterdam and had just dragged my student stuff there. My boss at the time was head of the KLM pilot corps and a Boeing 747 pilot. He asked me if I knew anything about flying and said I did. "No", he said, "you don't know a thing. Next weekend you're coming to Chicago." That was so amazing! I had to sit in the cockpit for the whole flight and couldn't believe my eyes. That was my first trip to America. Every time I sit in an aircraft, I still feel that sense of adventure. It doesn't really change.
Whenever I sit in an aircraft
When I fly as a passenger, I'm always curious about the crew's stories. I want to hear how things are going in the operation, to get a sense of their perspectives. I ask if I can take a peak in the cockpit, because in my job it's always helpful to know what the pilots think. I go into the galleys to chat to cabin attendants – if they have the time and inclination. Or I take a look around the apron, between the piers, and try regularly to visit the Hangar. That's the best thing about my job; I'm in contact with every department. I can walk in anywhere for a chat. It's great.
Getting to know each other
I enjoy showing people around the Operations Control Centre and telling people about what we do there. It's important at KLM that we regularly drop in to each other's departments. A quick coffee and a chat is a good way to build up mutual understanding. People sometimes ask me why we take certain decisions. Then I can explain that you sometimes have to choose between cancelling one flight and allowing all the others to operate on time, or you have four flights depart an hour late, which means everyone can fly. We have to make that choice. If you understand each other's processes it makes the job much more enjoyable for everybody.
Grateful
The thing I am most grateful for is the health of my children. The world changes for you when you have children, it gets smaller. Being carefree, doing mad things was very different before I had kids! I once flew in Tupolevs in Iran. I wouldn't dare do that now.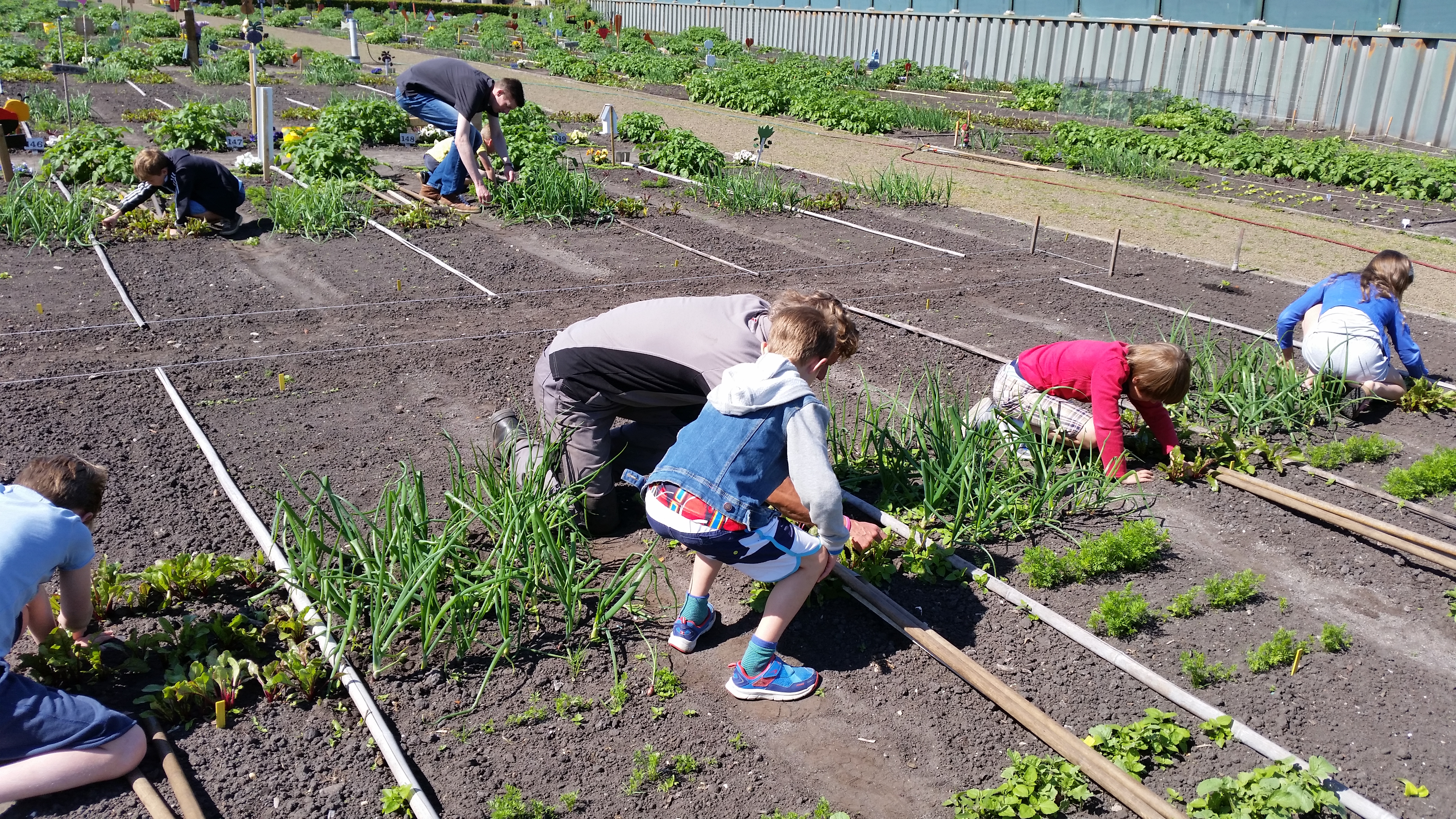 KLM, then and now
KLM has changed a lot over the years. It's more dynamic and much more modern. I don't know if we modernised at the same rate as other companies. Perhaps it happened gradually, but it has clearly changed. It is now much more open; the directors are much more accessible. Perhaps they feel closer to me now because of the position I'm in.
Looking out for each other
Family is very important to me. My parents taught me that you have to look after one another. I try to do that for my own family, but also at work and for my staff. Look after yourself, but think of the other. You're not alone in the world. I do voluntary work at my youngest's school, I'm in the parent-teacher association and sometimes I referee for the football club.
People consume a lot. But by working together you can build a community. I would like to continue to give back to the community. I try to keep it close to home. Volunteering now and, eventually, I would like to do something for Wings of Support.
The future of aviation
New aviation technologies make me really happy. When the A380 was introduced I went to an air show to see it. I'm very curious to see how we'll achieve sustainable flight. Biofuels are very interesting, for a start. I hope we will eventually be able to fly on electricity, or by another means. It will be amazing to see how the airline industry makes that transition. It will happen – it has to. Pilotless flight is another thing. How will that work? I believe these kinds of developments will take place in the future.