Taking off with… Patrick Kop | Technical Photographer E&M
In the series "Taking off with…" we've been interviewing some of the 32,000 colleagues at KLM. Does this story sound familiar? If so, that's because this piece was published in part in February's Holland Herald. But you can read the full story in this blog.
Patrick works as a technical photographer at Engineering & Maintenance (E&M). He has been photographing parts, engines, events, colleagues (and much more) for years – actually, everything that happens at a large company like KLM. "You can't wait for later. You have to enjoy life now," Patrick says during the interview. And he does. Talking to Patrick, you soon find out that he has some special hobbies. Not only does he like to take pictures at KLM. He also likes photographing the Royal Family. And he really loves F-16s very much – so much so that he's building an F-16 cockpit in his spare time. That's not something you hear every day.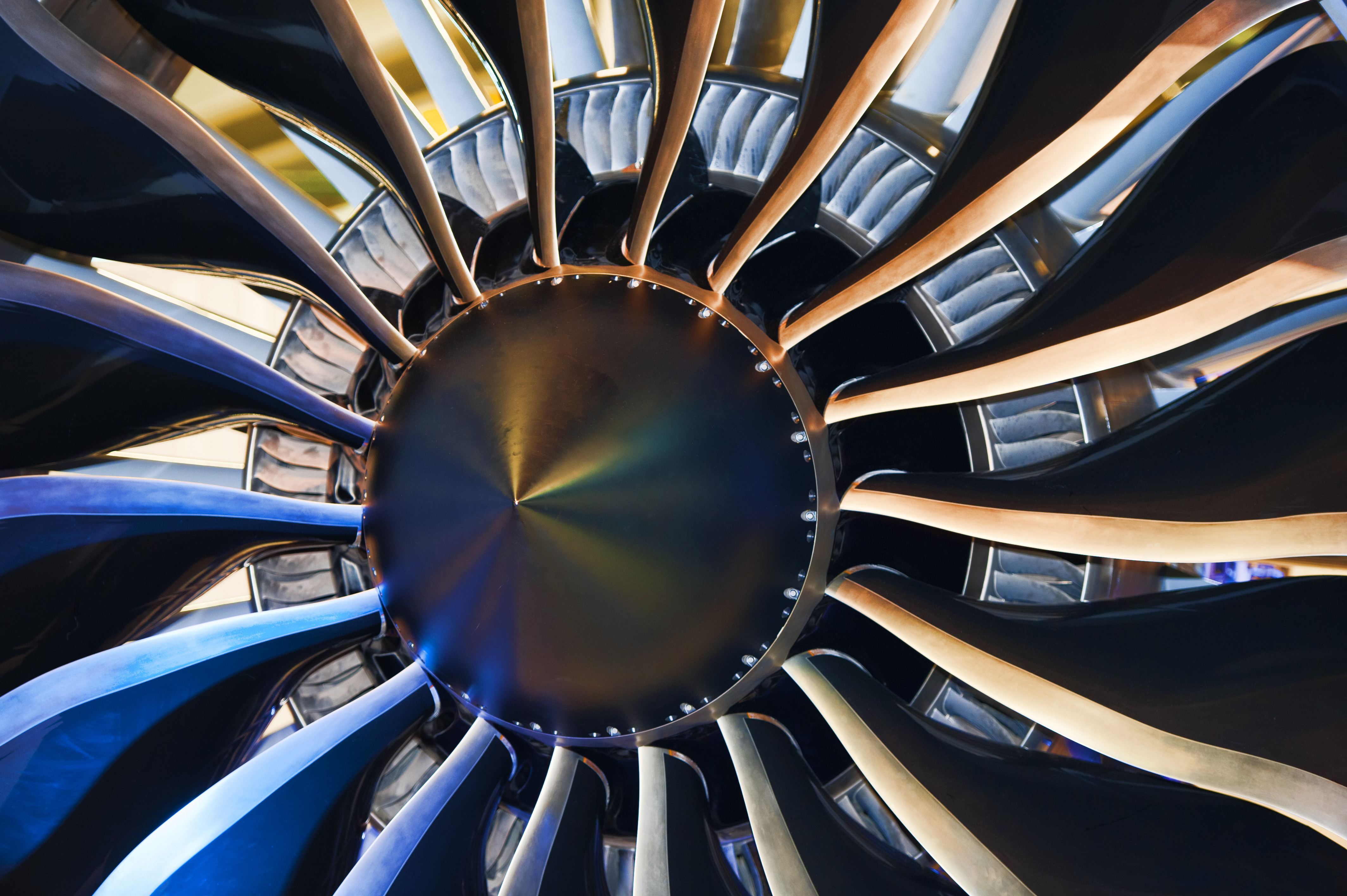 Short biography
Date of birth: 14 June 1974
Place of birth: The Hague
Position: Technical photographer at KLM Engineering & Maintenance
Personal: Married
Career: Joined KLM in 2011
Technical photographer
I started in 2011 as a technical photographer. If two aircraft touch each other, or if an aircraft veers off the runway, I go and take pictures. It has a major impact on operations and insurance. But these are more extreme situations, because I am less often required for daily maintenance. I also photograph all kinds of things outside, such as building decorations, teaching materials, events, anniversaries or contract signings. It's extremely varied. The technical work plays a smaller role.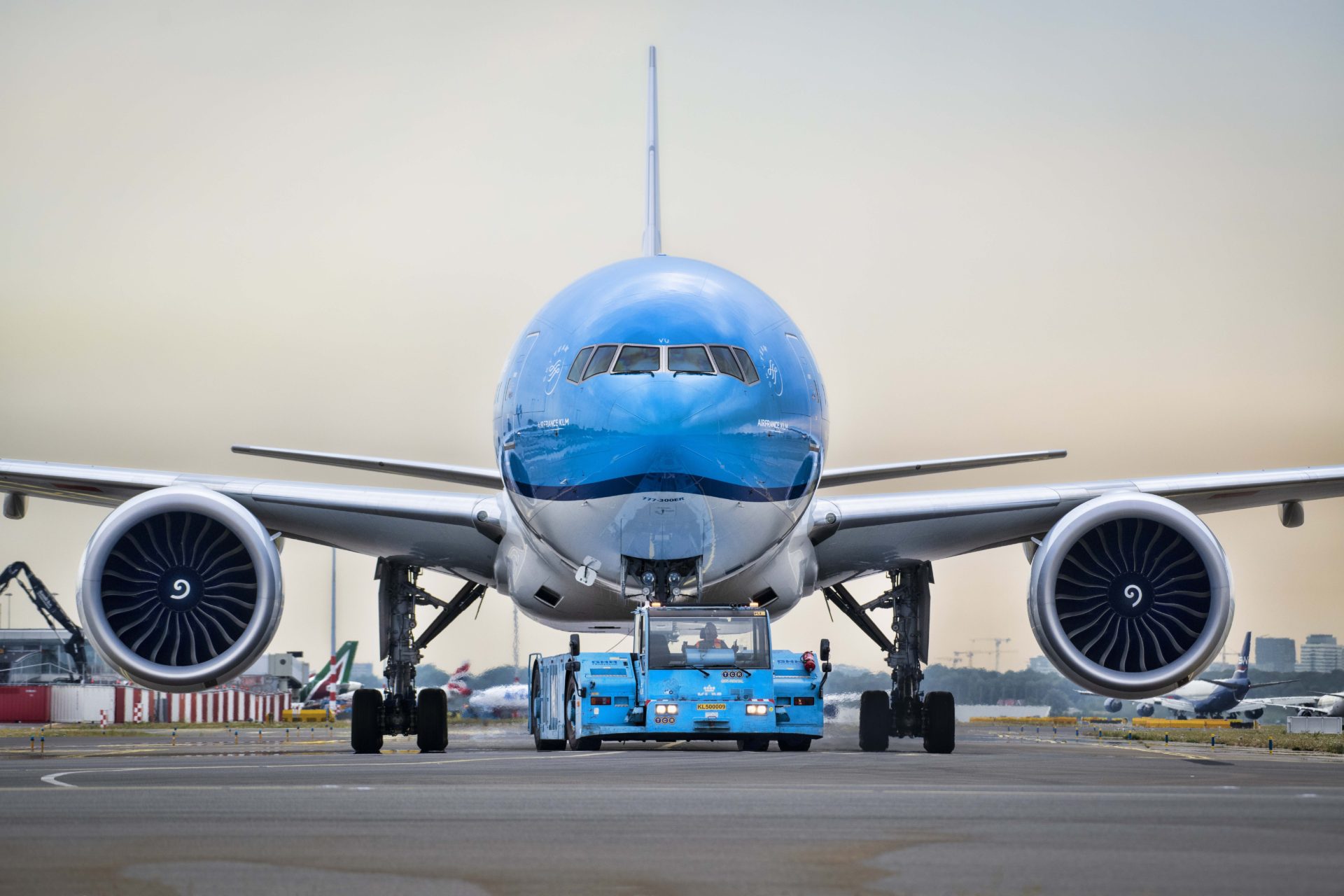 Technical photography in the past compared to now
Engines used to require a lot more photography. In the archive you can see old photos of screws, nuts & bolts, deformed objects, broken ovens on board, and so much more. They took pictures of everything. It's different now. Nowadays, if something happens to an engine, they go inside using a borescope and record it immediately. They didn't have the technology and people had to use mirrors to find the damage. Then we had to photograph the engine.
Portraits
E&M is based all around the world, so many people need work visas. Different countries have their own requirements for passport photos, such as specifications for background colours. So people can have their photo taken during working hours. I put it all together so it can go along with the document. That's easier than having people leave during their shift or rush to a photo shop after work. All this takes place here at the same time.
Work scheduling
I manage the schedule myself. You have to handle priorities and plan them in. If I have already taken something on and something else comes in, my production colleague Desril always backs me up. He gives me a lot of support; I can always call him or ask him for help. I do this full-time and he's on call. That works very well. We would like to have a third person join us because I often have to tell people I don't have time. It's a shame because we want to be able to help to everyone.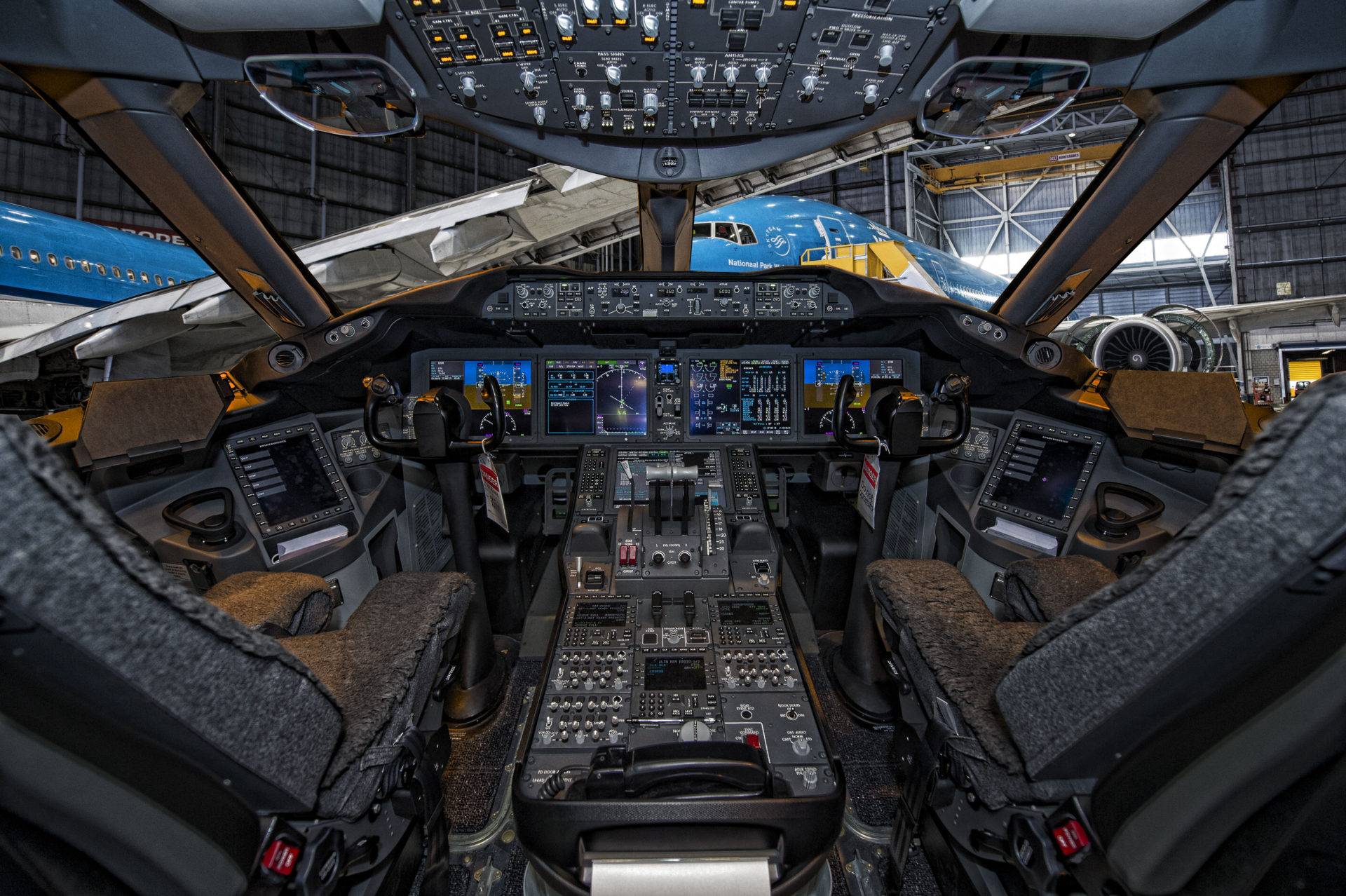 Important skills
It's good to have technical knowledge at E&M. If they ask to photograph an IDG [an aircraft engine component that generates voltage – ed.], it's useful to know where that is. People here use a lot of technical jargon and abbreviations. So it's much easier to go to work if you know what they're talking about. Of course, you also need to know how to handle a camera and know what they expect of you.
In front of the camera
In any case, you know what is expected of you. You already know in your head that people have to stand this way or that way. You can sense that. Sometimes I get to see a colleague at work on the apron, and that's great. I know him. We've worked together on the apron when there were bigger KLM events, so we were able to get the right pictures pretty quickly.
In the past
After finishing school, I did an internship at Martinair. Unfortunately, they weren't hiring at the time. I continued my study. I was originally trained in avionics. I worked with aircraft electronics, radar installations and communication systems. My first job was with the Air Force. I was rebuilding F-16s when they required midlife updates. Then Martinair called and I decided to start there as a mechanic. After working there for sixteen years, I became a ground engineer and was authorised to declare the aircraft airworthy following maintenance. I wanted to stop working irregular shifts. I have diabetes and all the night shifts made that more difficult. Then I started working in the office. I worked in the evenings on my photography and went to photography school. When my predecessor here at KLM retired, this position became vacant. It was a great opportunity – to be able to take photographs while being involved technically with the aircraft.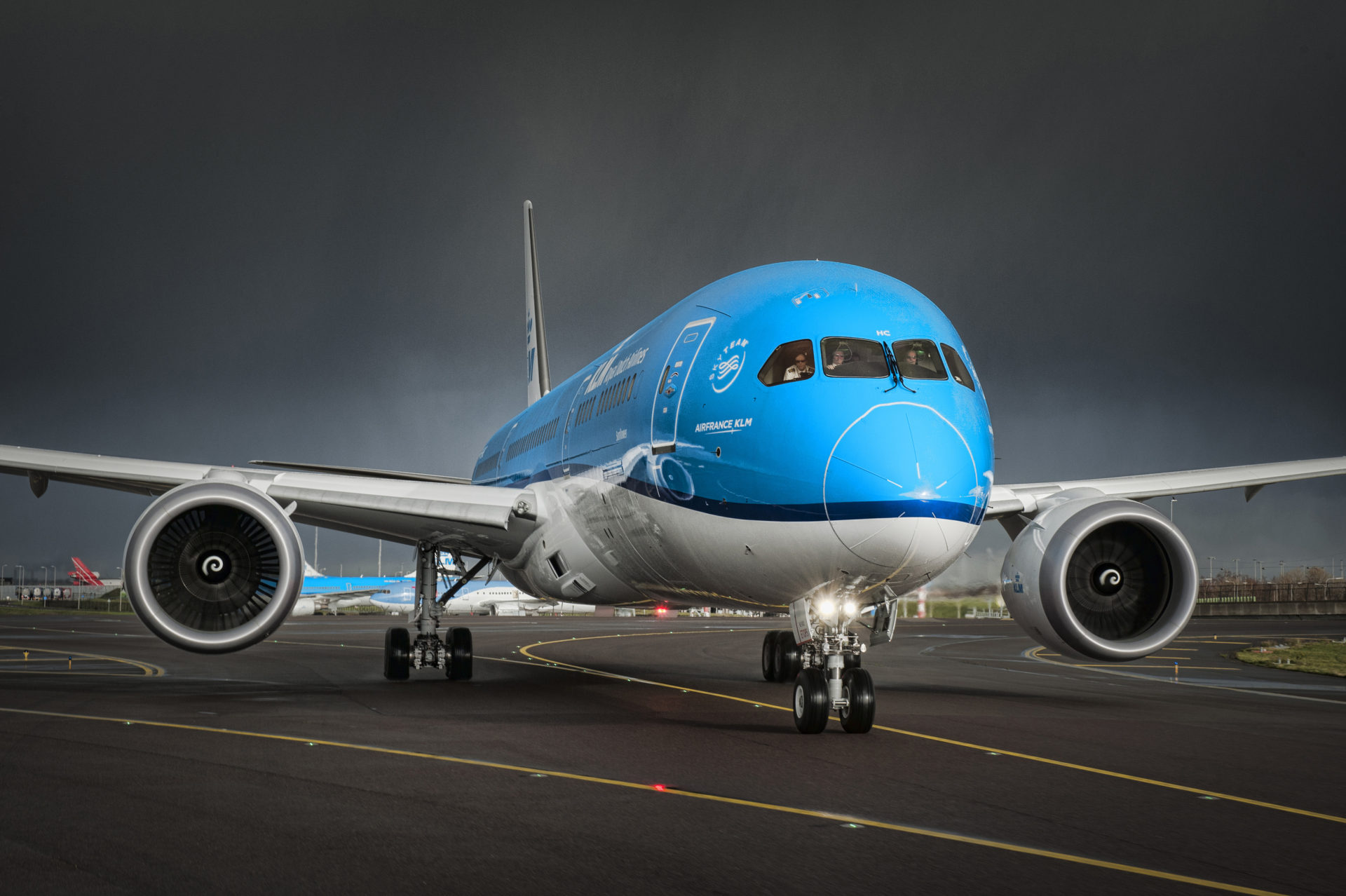 F-16s
I think the F-16 is the most beautiful aircraft ever built. Since my childhood, I have wanted to fly or work on them. My first memory of it was when the Air Force celebrated its 75th anniversary. I went with a friend to the open day at Deelen Air Force Base and the show made a deep impression on me. From then on, it became a kind of obsession and it has followed me all my life.
A normal working day
Every day is different. No two days are the same. That's what makes it so interesting. People always ask in amazement if KLM has a company photographer. What do you do all day long? A lot of things happen at the company, to say nothing of the technical department. That's my core business – my job description. Engine changes, alongside the runway, in front of the head office, or taking pictures of aircraft de-icing in the winter. You really get to photograph the best things.
My own work
If I don't have an assignment, I make new images. You don't want to send in the same work for ten years when they request new material. So, outside my busy schedule, I try to get free from time to time so I can visit Schiphol Centre or the hangars for a day.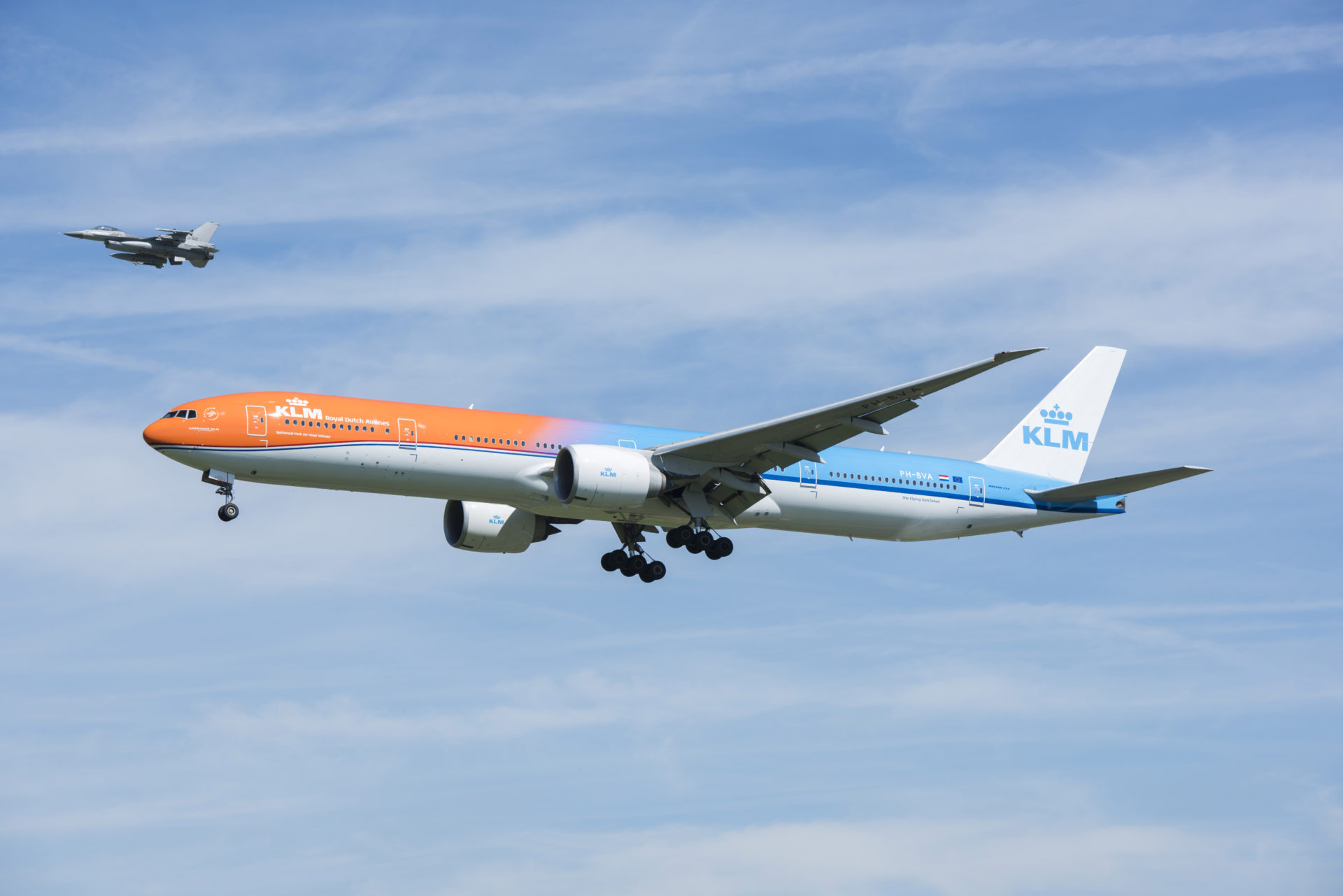 Working hours
On average I work from 07:00 to 16:00 hours – a standard day shift. But sometimes I work during the weekend, for example, if there is a special event. I work 4×9 and my days are flexible. If I work a whole week, then it's a whole week. I'm not fussy about that. And, if it's too busy, I can ask my colleague to help.
The best project
Oh, far too many to list. When E&M celebrated its 95th anniversary, we put together a big celebration and published a photo book. The arrival of the pandas was also special. Working visits by ministers, important guests – I've seen it all. Of course that's a lot of fun. Or during presentations by our President & CEO Pieter Elbers. You move with it and take all kinds of photos right in the middle of a packed room. In fact, you're always right at the front. In this job you are a kind of court photographer for KLM.
A top day
That's when I take a picture that is special and different from all the others. I also love cockpits. I'm trained in avionics, so all these things appeal to me enormously. These are great pictures to take.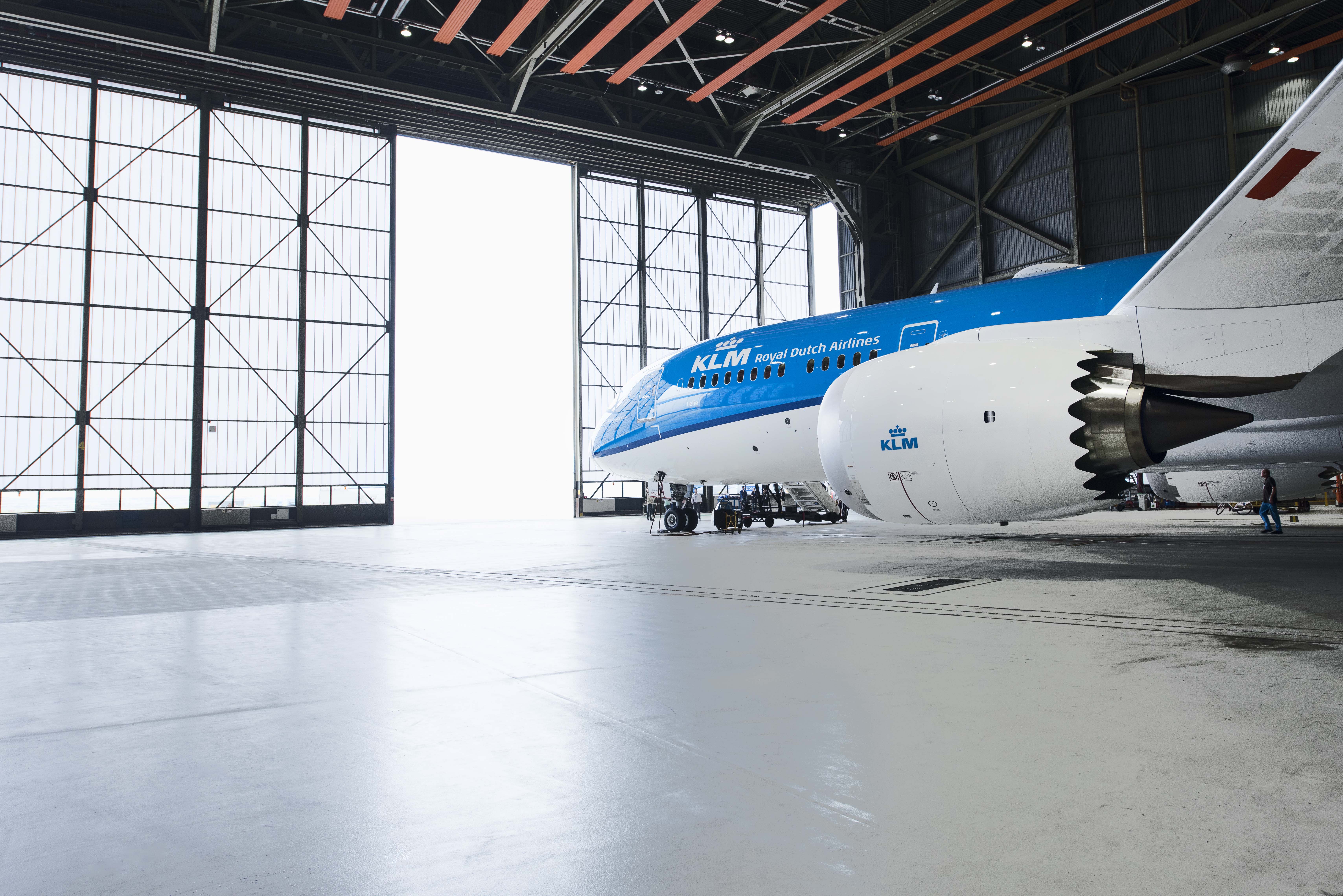 For instance?
My twin brother works in the same department. He is the manager of all KLM instructors. And that's what I see through his eyes. I always look at how he gets the job done. He's incredibly adept at his work. We studied together. But, after my internship I went to Martinair and he went to KLM after his. We have the same background. We both play music. He is my older brother, even though we are twins. He inspires me.
A day off
I set up a special room in my house three years ago where I'm busy building a 1:1 replica of an F-16 cockpit. It's taken me the better part of 20 years to collect almost all the parts for the job and I'm busy assembling them now. I first constructed all the wooden frames and then covered them with aluminium. It takes up plenty of space; you need a pretty big room, but I've got everything in crates within four walls. And the assembly process is under way. I'm constructing it in such a way that it could be moved from the room in three parts. It's not your run-of-the-mill building kit; I scour the planet for building plans and chat to like-minded people.
My ultimate aim is to build a flight simulator. That would require converting all the cockpit controls into a software programme so that things really happen on screen. I reckon I'll be finished in six years.
Other hobbies
I take private violin lessons and play the French horn in a marching band. I also love skiing and we have a boat. We love taking her out. It's one of our favourite pastimes in summer.

Rituals
I like structure, particular rhythms and routine. There are folks within the company who liked doing something different every two years. I'm not like that. I was with Martinair for sixteen years and I've been here from around seven. I would be happy to keep going until my retirement! I know what to expect and even if something unexpected crops up at work I generally know what to do. This gives me peace of mind and a sense of certainty.
Special working day
Sometimes we have colleagues who want to celebrate work anniversaries despite knowing that they do not have long to live due to an illness. I do my utmost to make sure I produce a book of photographs for them. People are pleased when you come to take photographs, despite knowing they don't have long to go. I'll always remember things like this. They make a big impression on me, even though so many wonderful things happen at KLM.
Life lessons
I try to live each day to the fullest. First, time flies if you have this mind-set. And there's not much that can get you down. People often say: "once I've retired, I'm going to …" I don't sit around waiting; I find pleasure in what I do every day and let life lead me.
Wake me up…
You can wake me up for the Royal Family. I often photograph them. Last Saturday, I took pictures of Princess Beatrix at the opening of an exhibition at the Voorlinden Museum. I sometimes work for local newspapers capturing images of the Royal Family. It's something I've always loved, even when I was a kid. The family also lives in Wassenaar. I'm happy to take photographs at official occasions or on working visits, as well as on budget day and King's Day.
The most beautiful place on earth
For me, home is the most beautiful place on earth. That's what I love the most.
Big dream
I dream of taking a flight in an F-16. It's at the top of my bucket list – even though I'm pretty sure that'll never happen.
Latest app
Tikkie!
At home…
Everyone is welcome.
At KLM…
I feel at home.