Taking off with… Paul Chün, Vice President Engine Services
In the series "Taking off with…", I'll be interviewing some of my 32,000 colleagues at KLM. Does this story sound familiar? If so, that's because this piece was partly published in the Holland Herald of January 2018. In this blog, you can read the full story.
Teamwork is the key to success, as Paul Chün (60) knows from experience. He met the love of his life at KLM in 1984. He's an epicurean who is always open to good conversation. Ask him anything about planes and his engines fire up. He knows the Dutch island of Texel like the back of his hand, but he'd rather spend time on tropical isles.
Short biography
Date of birth: 24 september 1957
Place of birth: Jayapura, Papua (then Hollandia, Netherlands New Guinea)
Position: Vice President of Engine Services at KLM Engineering & Maintenance
Personal: Chün has two children and has been married to Janna since 1987. He welcomed his first grandchild December 2017.
Carreer: Has worked for KLM and its subsidiaries since 1981
Love
I met Janna at KLM. She handled the purchasing of goods I needed for my job. And something beautiful emerged. Bear in mind that this was back in the Paper Age. I'd have list of stuff I needed urgently, and Janna would always ask: "Where's the express sticker?" Then I'd pretend to rush around looking for the sticker, slapping it onto the request hastily. Yes, she thought it was funny, too.
This makes my day
Every day is different. I get to meet so many people who are committed to the work they do. Dedication is one the best thing about my job, I think. Everyone says you should enjoy going to work, which is true, but I'm always impressed when people manage to motivate themselves when things are less pleasant, when they're prepared to go that extra mile.
People business
The people in my unit make aircraft engines safe to fly again. They take the engine apart, conduct maintenance, then put it back together again and test it. That can take up to 90 days. Safety is our top priority, whether it be here in the Engine Shop or out on the ramp.
We make sure our customers and engineers meet each other. On the shop floor in Hangar 14. It's important to know who you're working for and why you're tinkering with that cold, grey steel. Above all, it adds motivation. People gain insight into the significance of the maintenance they've requested. They're curious about the people who will be working with their product. In short, the customer. And that interest is mutual.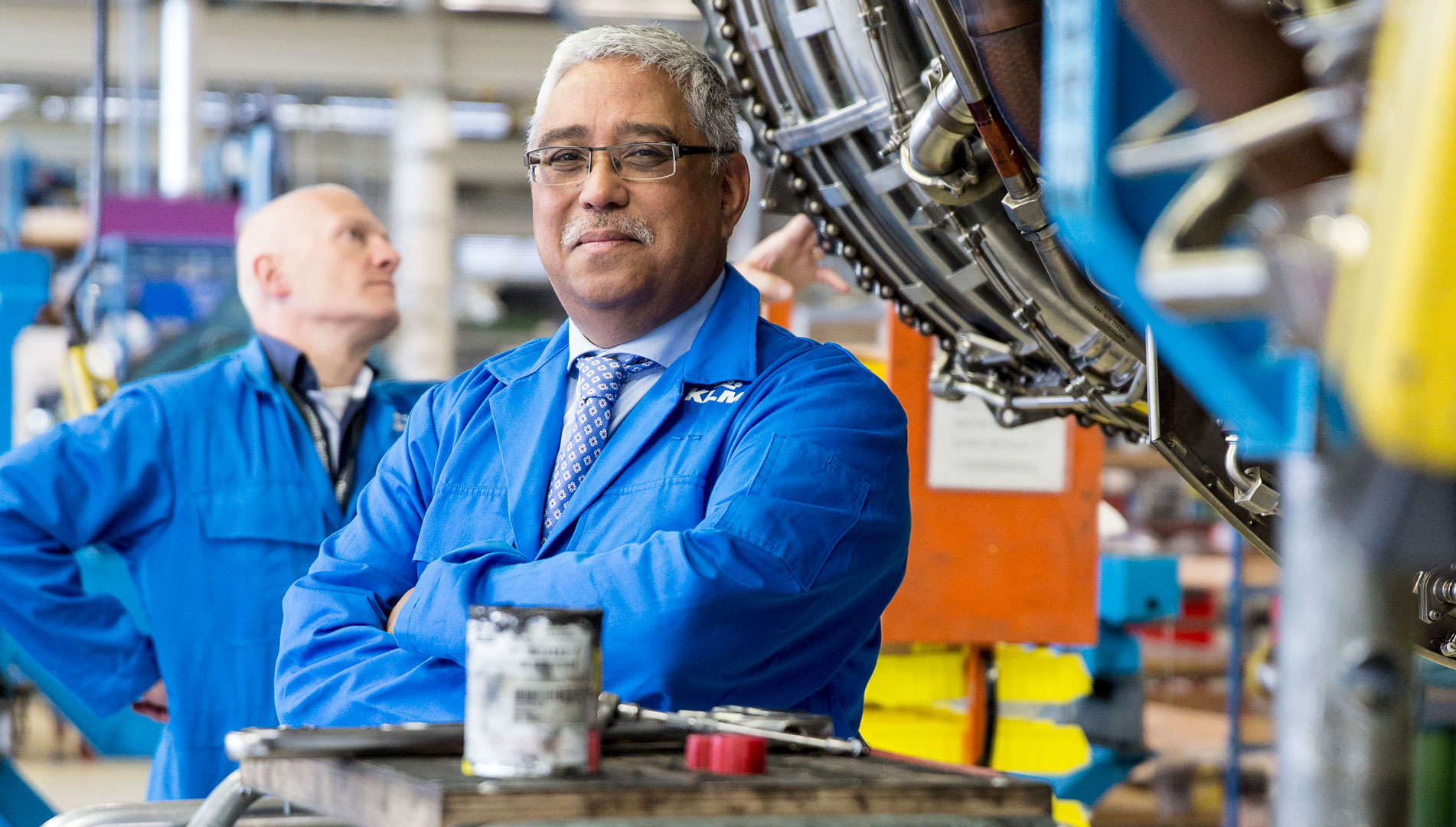 On the shop floor
That's where it all happens, where we find solutions. During the summer, I found space in my schedule to help out on the shop floor. It's really important to do this from time to time. If you spend a couple of days washing bolts, you become colleagues again. The aura of management disappears and you soon find yourself having good chats about what's going well and what could be better.
Change
This is an age-old principle. I'm inclined to agree with those who say that adaptability to change is the key to survival. Corporations need to evolve and innovate. KLM is really great in this respect, because we're always open to change and willing to take the lead.
Technological innovations make it possible for us to fly more quietly, economically and efficiently. By being open to change, you also encourage creativity. That also applies in maintenance. We may not design aircraft, but we know exactly how to maintain them. That's what I hear from our customers, and it makes me proud.
Wisdom
Do unto others as you would have them do unto you. It's all about putting yourself in someone else's shoes. This goes for interactions with customers as well as your own team. I expect quite a lot from my people, but they really appreciated it when I joined them on the shop floor this summer, getting my hands dirty as a lowly assistant. After a couple hours, we got into a proper conversation about how things could be done better. The people at E&M are passionate about maintenance.
Satisfaction
When I get home feeling that tomorrow will be better than yesterday. I know from my time at KLM's subsidiary KLM Epcor – where we worked lean – how much you can get done if people are truly motivated. Then every new day is better than the last.
Fun fact
The introduction of the Boeing 787's GEnx engine springs to mind, back in 2016. If you'd told me we'd be digging a hole the size of a swimming pool in the workshop, I wouldn't have believed you. But we did whatever we could to be as innovative and ergonomic as possible. The hole ensures that engineers can move around the entire engine more
Team spirit
The attitude at Engineering & Maintenance is very much one of getting on with the job. We're proud of what we do, what we make. But we have around 700 specialists running around here, who are all pretty sure of themselves and sometimes single-minded. Nevertheless, by being open to good ideas, you ensure a good working environment. There's a lot of support and teamwork is the key to success.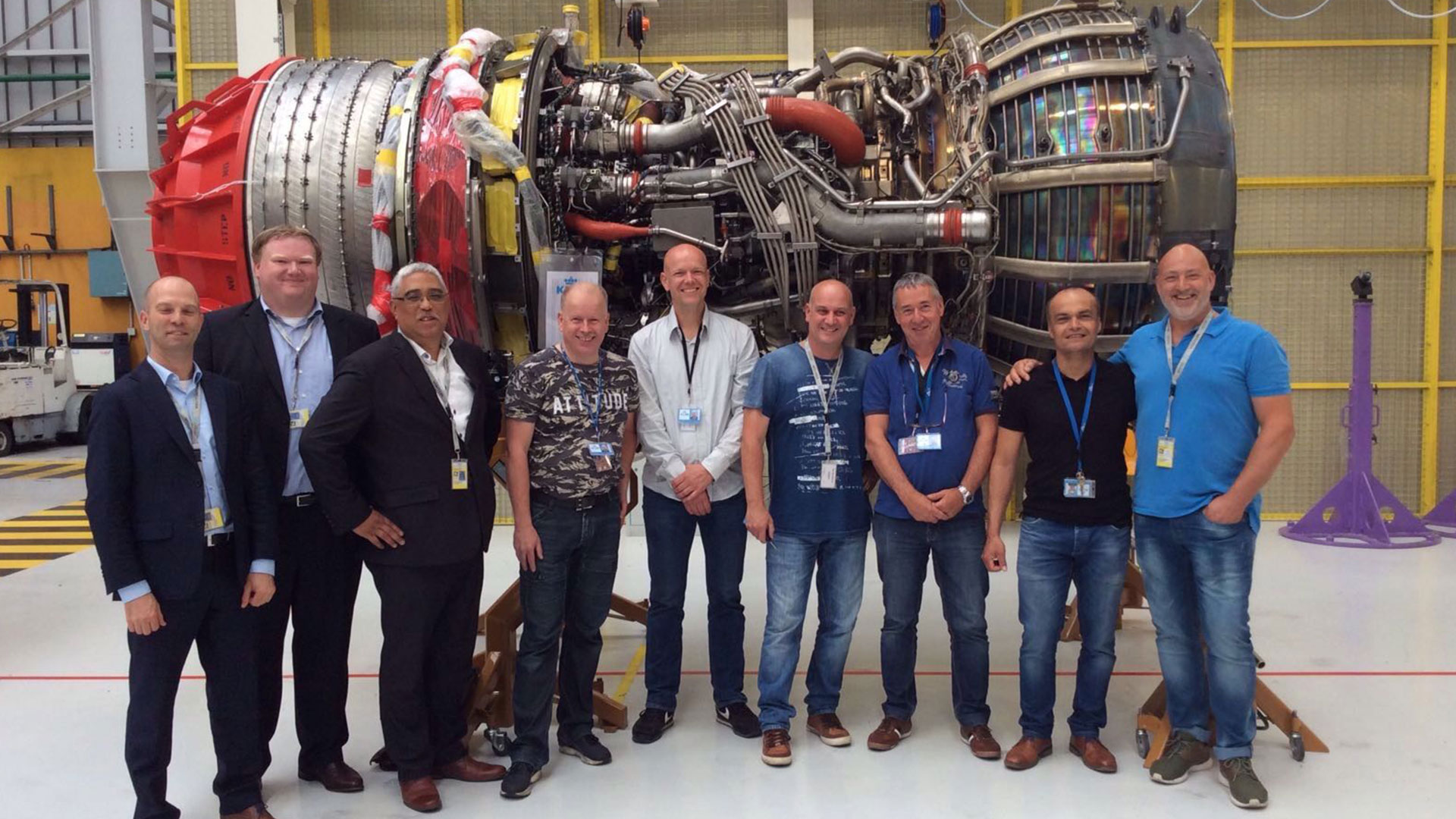 Icon
Aircraft engines have an iconic character. I'm speaking for myself here, but the whole unit would agree that we have a passion each engine. It's not just a vast lump of aluminium and steel. It's an engine. A powerful piece of equipment to which we have often devoted 3,000 man-hours before we put it back in place.
Life lessons
This may sound obvious, but be yourself. That's when you're at your strongest, it's what formed you and has helped you perform to the best of your ability. I'm really a people person, for instance, which is why I have a job where I can work with people. If I didn't, I wouldn't be true to myself. You really start to find your true identity in your mid to late 30s. The older you get, the more you find yourself.
Passenger
When I'm flying on business, I'm usually busy with work. But even when I'm going on holiday, I feel like I'm part of KLM. I enjoy watching the cabin crew working their magic. Strangely, I don't really feel like an ordinary passenger, even though I'm travelling in a private capacity.
Fascination for aviation
I'm crazy about aviation. Maybe not as crazy as I was in my youth, but I still keep a close eye on innovations. When I was younger, I used to get up extra-early if I knew a specific type of plane would be taking off from Schiphol. It never ceases to amaze me. It seems to be against the laws of nature, but still we take to the air. I have a similar fascination for ships.
Then and now
What worked then and still works now is short lines of communication in the office. This is particularly important at a large company like KLM. I'm very much in favour of having a chat with one another. Email is a boon, of course, but I feel we should "mail with our feet", so to speak. In short, stop sending longwinded mails, but drop in and discuss the matter. Often you'll soon find you're on the same page. It's far more efficient, if you ask me. This is as true today as it was in the past.
Goosebumps
The first thing that springs to mind is a technician we encountered in the engine shop when I was guiding some guests around. We got into a conversation with him quite by chance and, without batting an eyelid, he gave us a full rundown of maintenance and the team effort it entailed, including the challenges and successes. I was deeply impressed. And very proud.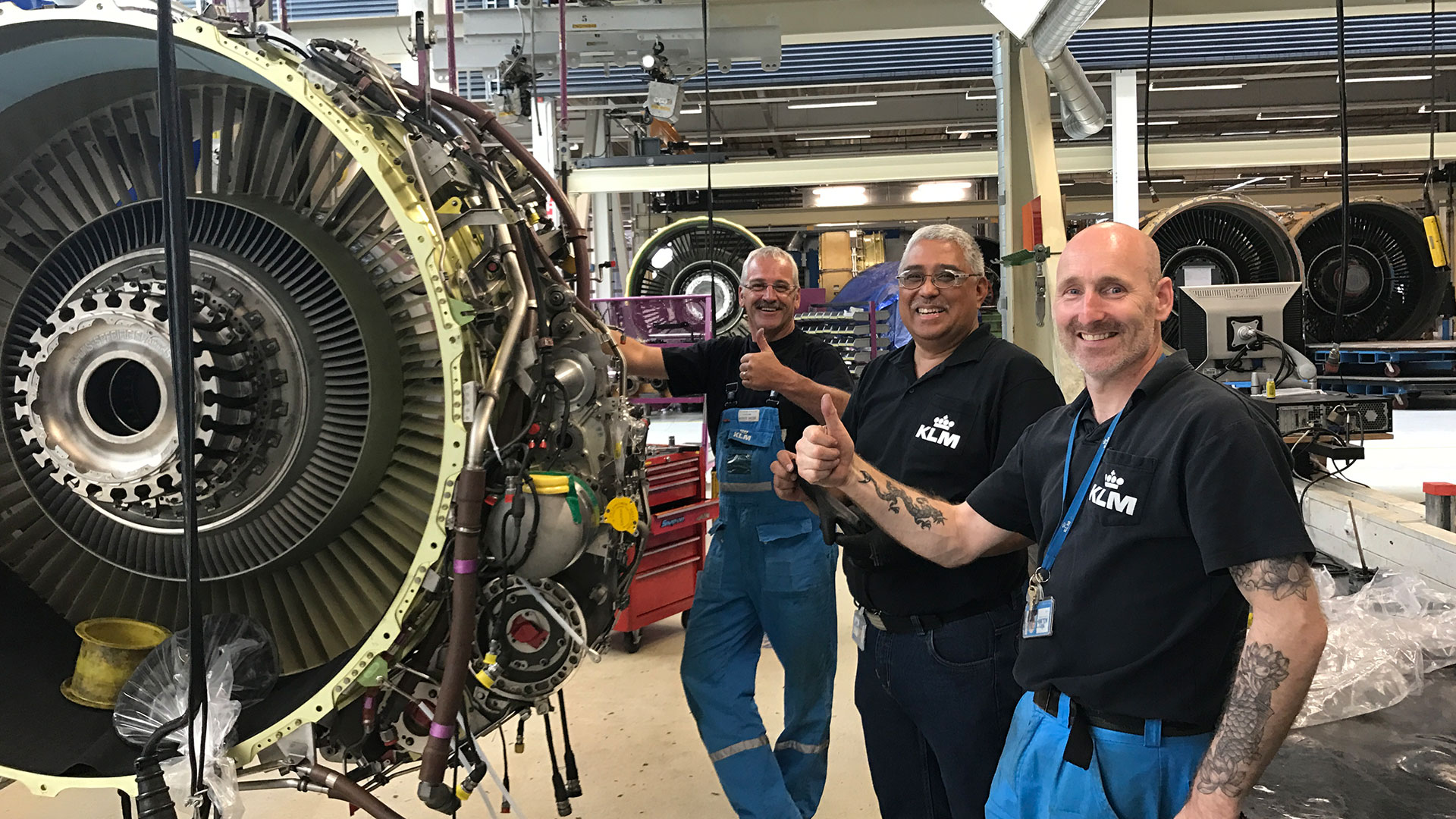 Moving
I recall a moving incident with my father, who passed away six years ago. He was very proud that my son had been selected as batboy for the Dutch baseball team. And it was great to see this 11-year-old kid in his baseball gear, hanging out with all those older players. It's the batboy's job to hand the players their gear when they head out onto the field. At one point, my father, unfamiliar with the rules of baseball, turned to me and asked when his grandson would be stepping up to the plate.
A great day off
Waking up without the alarm, although I'm not much of a late sleeper. Getting off to a relaxed start and then heading out with my wife for some fun activity. We're very good at doing things apart together. Working in the garden together, but both doing something completely different. Neither of us is very good at doing nothing.
Latest downloaded app
For the Edinburgh Festival Fringe, the world's biggest festival for stand-up comedians. I was there in August this year, for a full weekend, with a friend from work. Just imagine: 50,000 gigs ranging from two chairs behind a curtain in a pub to an entire theatre. The app was ideal, because it was location-based, so we knew exactly which shows would be starting within 300 metres of us in the next half hour.
Digital reading
I read the Dutch newspapers NRC Handelsblad and De Volkskrant on my iPad, but I prefer reading books on paper.
Island
The United Kingdom. I lived there for two years and it has become my second home. Maybe because Janna and I made some great friends there. But also because our daughter lives there. The UK brings to mind the words of Dutch football legend Johan Cruyff: you only see it when you understand it. I really enjoyed my time there and read a lot about the island's history. Maybe a bit too much. During the weekly pub quiz, I regularly knew more about the country's history than the locals.
Lump in my throat
When I was six, we returned to the Netherlands from what was then New Guinea. I only ever went back once, together with my family and my father. One incident made a deep impression. We were having a chat with the people who now lived in our old house, and then I saw my son out in the street, kicking a ball around with some of the local kids, just as I had done in my youth.
Favourite destination
I enjoy visiting the United States, although I wouldn't want to live there. The natural scenery is overwhelming. The Grand Canyon made a huge impression on me. I imagined what it must have been like in the old days, riding up on your horse and suddenly seeing that vast abyss. Nowadays, tourists know what to expect, but things were different back then.
Must-see
The Great Wall of China. Without a doubt. The simple fact that it was built by human hands in that remote and inhospitable terrain, the sacrifices they made. And while you're in China, be sure to visit The Forbidden City. It's bizarre that a dynasty could rule a country for centuries without leaving the cocoon of their own city. This is the exact opposite of my style of management, which is all about engaging with people on the basis of equality.
Travel tip
On occasion, I've spent five days flying from Amsterdam to Beijing to Paris to Kuala Lumpur, and then back to Schiphol via Jakarta, attending all sorts of meetings. So this tip is for business travellers who do a lot of flying in a short space of time. Always eat and drink in moderation on board. It's actually best to avoid alcohol completely. Drink plenty of water instead. That helps keep your biorhythms in balance.
Good food
You can see I enjoy good food, right? What I really love is the experience as a whole; the atmosphere. That's at least as important as the food itself. Good company is also important. My favourite restaurant is Loetje aan het IJ in Amsterdam North. The steaks are great and the view across the water at night is superb.
Always in my baggage
My iPad. What a fantastic invention. I often use it for Skyping. When I lived in England, I spent one weekend at home every fortnight. Skyping via the iPad was a real boon, because it felt like spending time together, making it easier to be apart.
Globetrotter
When it comes to business, definitely. But not so much in my private life. I enjoy being at home. Maybe because I travel so much for work. You could say I'm a professional globetrotter longing for home. My son and I have a "man cave", where we watch movies and series, and play videogames. But I spend less time there since he moved out of the house.
When in Amsterdam
Head out to the Keukenhof gardens in Lisse. Not that Amsterdam isn't beautiful, but the Keukenhof is a must-see for tourists, even those travelling in their own country. The gardens are only open from late March until early May. It's as if you're standing in a sea of flowers. Wonderful.
Classic KLM
Innovation. We do a lot of things that have never been done before. Flying on biofuel, for instance, robots loading baggage. Many of our people are passionate about KLM. Our history also plays a part in this. KLM will be celebrating its 98th anniversary in October. That makes me proud.
Drive
I'm inspired by challenges, but also by the words of John F. Kennedy from 1962: "We choose to go to the moon." I was a kid in the 1960s – the Space Age. I was so impressed by Kennedy's speech: we want to put a man on the moon, and bring him back. Not because we must, but because we can. Not because it's easy, but because it's hard. That really struck a chord with me. You do some things just because they're hard.
Soul mate
Love eventually turns you into soul mates. Janna and I laugh a lot together. Janna doesn't laugh because I'm incredibly funny, but because we're soul mates.
Bucket list
It's over the top, I know, but I'd really like to free fall with a parachute and then drift towards each other, like you see them doing in those videos. It's not going to happen, I know, but it's something I'd like to do.
Pride
I'm most proud of my children. I think they've become really good people.
Richard Branson
I'd like to go on a trip with him, if I had the chance. We could have a good chat. And I'd be sure to reserve a seat on his space plane. Yes, I'd definitely take that ride. When I was at school, I wrote that I wanted to be an astronaut, but I misspelled the Dutch word. I wrote ruimtevader (space father) instead of ruimtevaarder (astronaut). Only later did I understand why the teacher remarked that she hoped I'd find a loving ruimtemoeder (space mother).
Friendship
Family and friends are important to me. I have a number of good friends. One of them has a birthday exactly six months from mine. We see each other occasionally and always phone each other on birthdays. We congratulate each other and have a chat, and then six months later we pick up the conversation where we left off.
Favourite sense
Touch. I also have strong gut feelings, like a sixth sense. It's not that I only trust my instincts, but I often know if something is wrong or right. Soon thereafter I understand why, and then I'm usually glad I went with my gut feeling.
Ultimate plane
The F14 Tomcat, a jet fighter. Have you seen Top Gun? With Tom Cruise, exactly. I've never actually flown in one. It all began when I was sent out to Boeing in Seattle to complete a course. This was a long time ago. I saw the movie in Seattle, three days after it premiered, in an empty cinema at 9 o'clock in the morning. When it comes to passenger planes, I choose the Boeing 787 Dreamliner. Such a superb aircraft.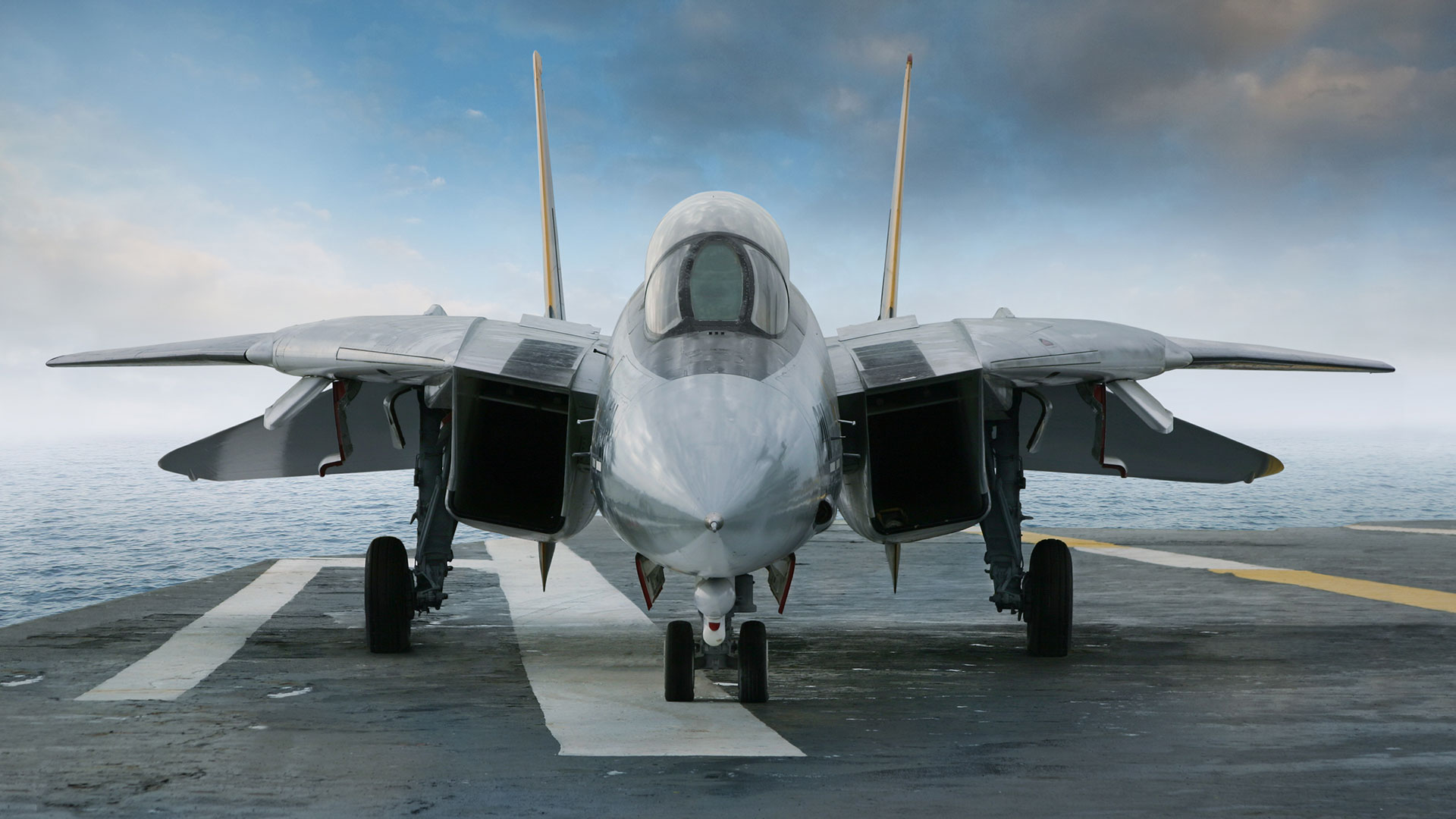 Schiphol
Returning to Schiphol Airport is always like a breath of fresh air. I see lots of airports and often take long walks there… In Chicago, most recently. Then you appreciate how well organised the chaos is at Schiphol.
Sun or snow
Snow-filled holidays are fun. I always come home bursting with energy, totally relaxed. As if you've spent time in an oxygen tent. I particularly enjoy the combination of sun and snow.
Wadden island or tropical island
Difficult choice. I grew up in the harbour town of Den Helder, with the island of Texel just off the coast. We spent quite a lot of time there. But I'll take the tropical island, thanks.
Aisle or window
Window during daytime flights, because the view is fantastic, and aisle during night flights.
Worst holiday ever
Janna and I were driving through Australia, somewhere between Melbourne and Sydney. Somewhere in the Blue Mountains, we spent a night in a terrible room above pub. It was so bad that we decided to shoot a video of "the worst hotel ever". When the owner realised this, he threw us out. Other than that, Australia was fantastic. That was our worst holiday experience ever.
At my place…
…there is always room for a guest.
At KLM…
…you can achieve a lot if you show initiative.
Would you like to read more about Paul's department Engine & Maintenance? Have a look at the blogs written by Jacky van Damme and Miranda Stolk-Oele or the treasures Rob Duivis wrote. Happy reading y'all!