Taking Off With… Sil Van Der Kolk | Turnaround team leader
In the series "Taking off with…", I'll be interviewing some of my 32,000 colleagues at KLM. Does this story sound familiar? If so, that's because this piece was partly published in the Holland Herald of February 2018. In this blog, you can read the full story.
Born in Amsterdam, Sil is a true platform pro, with plenty of experience and know-how under his belt. But that's hardly surprising considering he's been with KLM for 40 years. Aircraft turnaround is all about punctuality and Sil gets a great deal of satisfaction out of seeing planes departing on-time. His favourite holiday destinations are Valencia and Koh Samui, which he prefers to visit with his favourite travelling companion, his beloved wife Rosy. When Sil tasted Peking duck in Hong Kong for the first time, many years ago, he ordered it five nights in a row. At the same restaurant. This sporting epicurean is crazy about flavours and tasting.
Short biography
Date of birth: 29 July 1956
Place of birth: Amsterdam
Position: Turnaround team leader at KLM Ground Services
Personal: Sil is married to Rosy. They have a daughter and two grandchildren.
Carreer: Joined KLM in 1987 and has been turnaround team leader since 1992.
25 years
That's how long I've been turnaround team leader. I still enjoy the job. Organising things, getting things done, hitting deadlines. It's a lot of fun. I've been with KLM for 30 years. It's an exciting place to work. But that goes for our entire industry.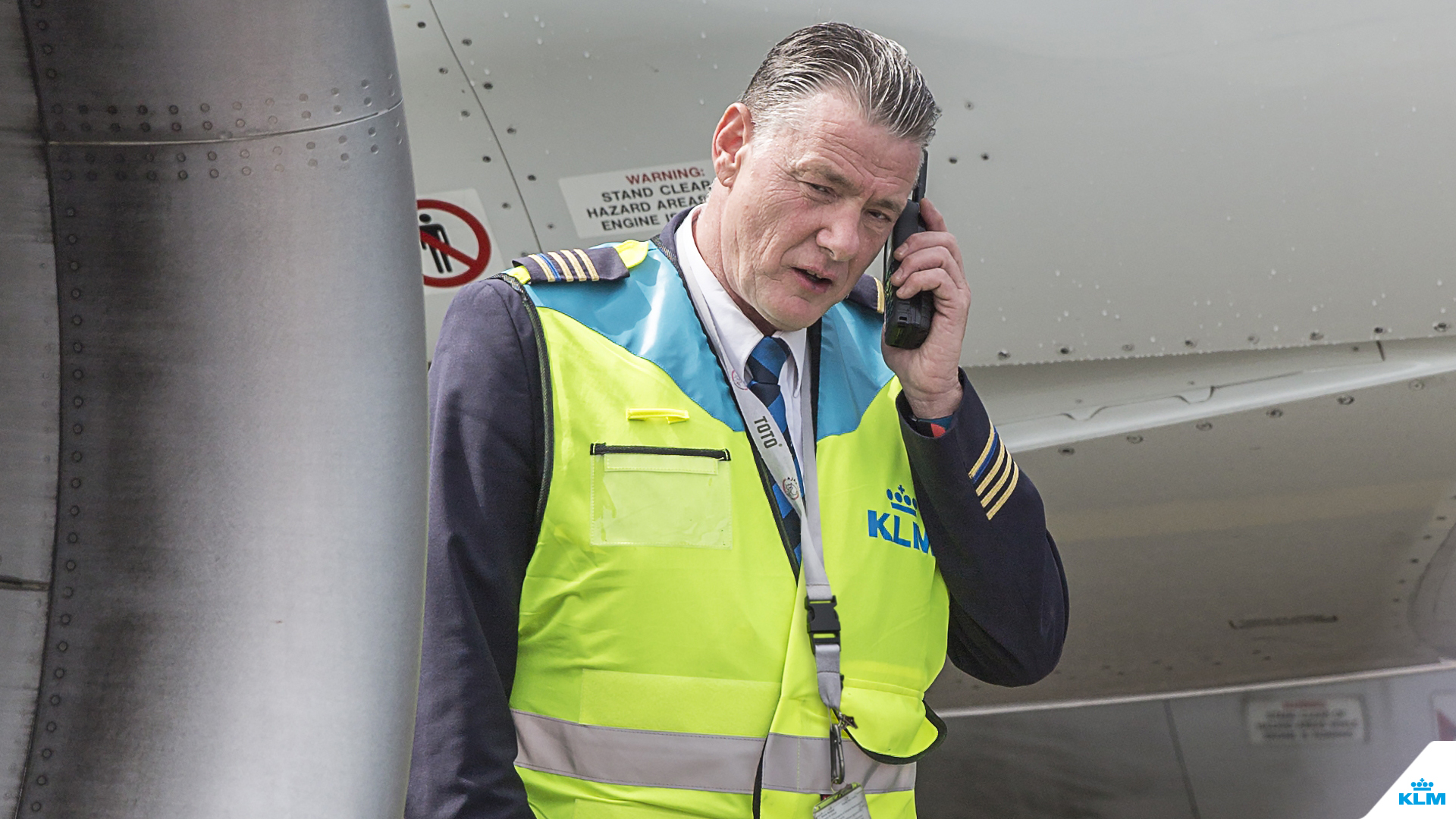 Deadlines
Turnaround is a true challenge every day. We need to get the plane ready on time. I'm never sure what pier I'll be assigned to, but I get cracking as soon as I'm on site, contacting engineers, cleaners, pursers and ground attendants. I usually have four people I connect with directly for each flight. We try to turn European flights around within an hour. Intercontinental flights take a bit longer.
D3 and D5
I really love working on Delta Pier, and it really makes my day if I'm assigned to Gates D3 and D5. It's nice and busy there, the view is spectacular and the facilities are perfect. Our coordinator assigns team leaders to specific piers. I only find out what pier I'm assigned to on the day itself. It's always a treat when I get D Pier.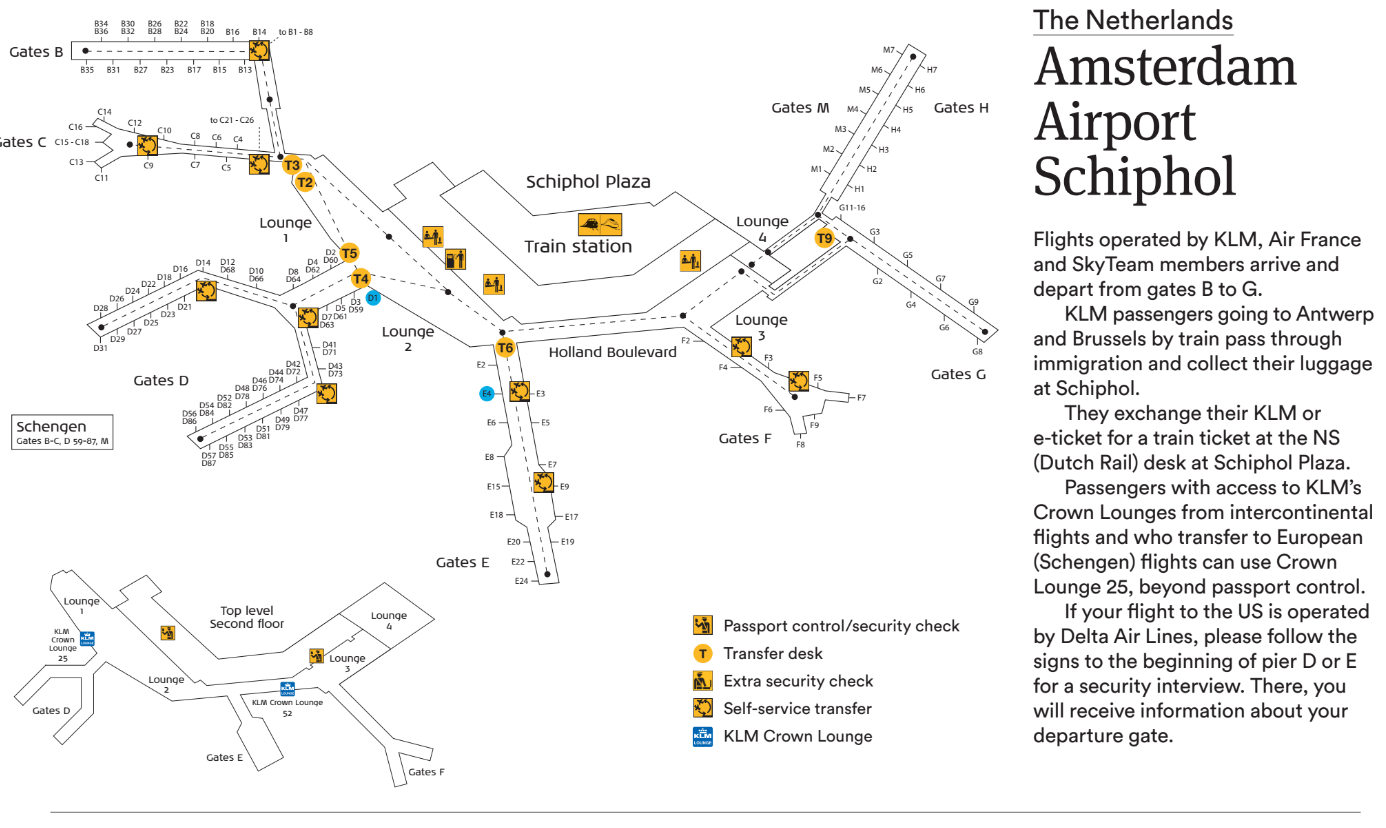 Turnaround
First I check if everything is accessible on the platform and if all the necessary staff are on hand. I coordinate with my colleagues at Ground Services, and I contact the Passenger and Baggage people for the latest updates on passengers and hold baggage. Is there anything we've overlooked? The plane needs to be refuelled. I have to make sure everything runs smoothly. It's a dynamic job.
Useful advice
I can still hear my supervisor telling me the same thing over and over again: "Sil – we need to empty the plane, then fill the plane, and do it on time." That's been useful advice throughout my career. It sounds simple, but that's what it's all about. That's our core business. Getting things turned around on time. That keeps me busy all day.
Best KLM memory
The day I joined KLM, without a doubt. I owe KLM a lot. It's not just a source of income, I also learned a lot here, and I got to travel. Yes, I'm proud of working for KLM.
Hilarious
This happened years and years ago, but I'll never forget it. We opened a hatch and saw eight pairs of penguin eyes staring up at us. They all started chattering like crazy. Fortunately, they were all in good condition. The people from our Animal Hotel took care of them. It was strange to run into roaming penguins like that. They'd somehow escaped from their crate.
Are you still learning new things?
I was digitally illiterate. I learned a lot when the iPad arrived on the work floor, and more and more things are being done digitally. We do a lot of e-learning. I'm still learning every day. I must admit I find the whole digital thing a bit of a challenge. I can manage, but I have to work hard at it.
Special
Since 2017, I've shared a birthday with Puck, my second grandchild and first granddaughter. All the attention goes to Puckie, which is great, because I don't have to celebrate my birthday anymore, which means I don't get any older. *winks*
Turning cogs
I'm proud of the fact that we manage to get things done on the platform every day. It can all be quite complex. There's a lot going on. Lots of airlines and other businesses operating at Schiphol. And all those cogs have to fit into one another and turn smoothly. That's very special. And rather unique, too
Then and now
Things have certainly changed in my line of work. It may sound funny, but I started out with a piece of paper on the platform. That was how things worked back then. Now I have a walkie-talkie, a telephone and a tablet. A lot has changed in a short space of time. I mean in terms of how we do things, not what we do. We still need to get the plane turned around on time. *laughs*
Life lesson
Stay true to your principles, stay true to the things you believe in. That helps you get along in life, at work and at home. I truly believe that.
City in its own right
The aircraft themselves don't really excite me. To be honest, they might as well have been boats. Don't get me wrong, but I'm not crazy about planes. The dynamics fascinate me, the bigger picture, that's what I really enjoy. How everything fits together. It's those cogs again! The baggage basement comes to mind: so cleverly designed. That's a city in its own right. There's whole network of conveyors under the platform, carrying baggage from every airline. It's truly incredible. You wouldn't believe your eyes.
Enervating
That's what KLM is to me. Always on the move. Things may be a little quieter at night, but from six in the morning till eleven at night it's booming business.
Goosebumps
The day my daughter was born. And when my grandchildren were born. Suddenly you're a granddad, you know? Those things are indescribable, but they definitely gave me goosebumps. And I also vividly recall the day my daughter's youth team won the Dutch championship. I'm also very proud of her later sporting achievements.
Your ideal day
That would be Saturday, when I take the time to read my newspaper from front to back. I read Het Parool, which is the newspaper every self-respecting Amsterdammer should read. In the afternoon, I play football. In the evening, we go and see my daughter's handball match, which is great fun. And of course my beloved Rosy is there with me. That's seriously my ideal day, if it all goes according to plan.
Hometown
Amsterdam. And Valencia. Without a doubt.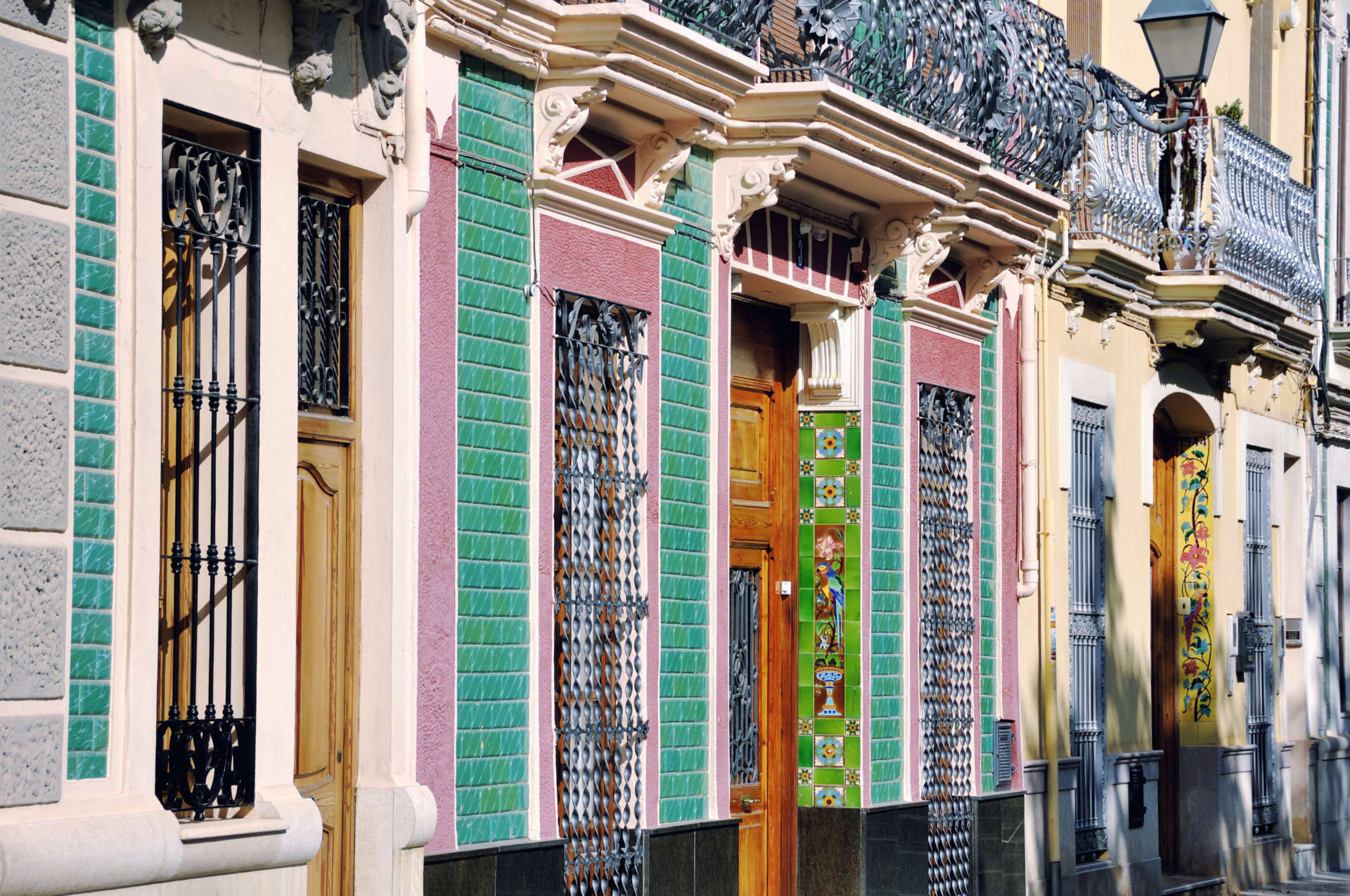 Dream
I have a dream, but it's not very realistic. I'd like be very rich and move to Spain with my family. I'd buy houses for everyone and they'd all come along, including my daughter and her family. It's crazy, but it's a wonderful dream. We've discussed it: living in Spain. Then the grandchildren came along and my wife never mentioned it again. *winks*
Last app downloaded
Forza is a football app with all the latest league tables, results and stuff that interests me. Someone downloaded it for me. I spend enough time online at work. I'm allowed to be digitally illiterate at home.
Island
Koh Samui in Thailand really is our favourite. We've been there quite often. My wife and I had our most wonderful experience there. I'm not saying Koh Samui is the most beautiful island, but we're regular visitors, feel at home there, and we've made friends.
Coming home
We have homes away from home. Thailand feels like coming home, and that's definitely the case in Spain. The lifestyle, the people, the food, the weather – everything really. Spain was the first foreign country I ever visited. I fell in love with it then.
Must-see
This is in the must-see-for-myself category. I'd really like to go to Niagara Falls, which I'm sure are amazing. It hasn't happened yet. The power of nature, that thundering water – that's what appeals to me. I'd like to see it with my own eyes. I'm sure it will be awe-inspiring.
City trip
That would be long-distance: Cape Town. Superb! A beautiful mix of cultures and pretty safe place to visit. That would be my suggestion. The city is so beautifully located. The ocean, the view from Table Mountain – phenomenal.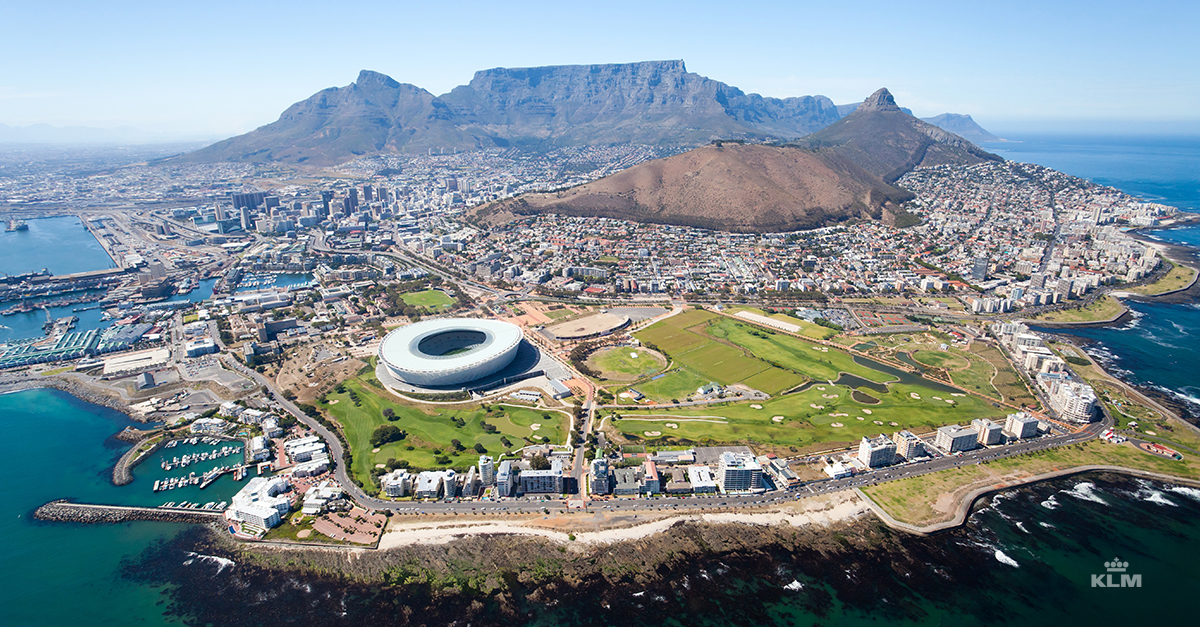 Peking duck
I first ate Peking duck in Hong Kong. Fan-tas-tic! We went back five nights in a row. Somewhere on Temple Street, which is a market frequented by expats. Everyone sits together at long table. Really delicious. I also ate duck in Peking, but it was slightly disappointing.
Most beautiful spot
There are two. The first is idyllic Tobago with its white beaches and blue seas. That was our first long-distance trip, back in 1988, and it was still undiscovered. No tourists. Suriname is in shared first place. The natural surroundings are magnificent. We took a trip into the jungle. Such a wonderful country.
When in Amsterdam
Take a canal cruise, even though everyone else does the same. That way you see it all. I love Amsterdam. It really is my city. I'll never leave. Unless I get a chance to move to Spain of course… *laughs*
Inspiration
I get that from sports and everything it represents. I'm rather sporting, if I may say so myself, exercising four times a week. I go to the gym and I play football outdoors and indoors. That gives me inspiration.
Would like to…
…go whale spotting. Preferably in January in the Philippines.
Most proud of…
My wife, a strong woman who has her own business. I'm really very proud of her. And of our entire family. We've done well. We're happy. And healthy. What more do you want?
Love
Love is eternal. That's what I hope, yes. I've been married to Rosy for 39 years. She is my true love. It was love at second sight.
Tasting
We always get invited over for dinner. We love good food. I really enjoy it and I try everything. As long as it doesn't move, I'm willing to taste it.
Worst vacation
We had rain for six of the eight days. Our holiday almost literally washed away. And this was in Spain, would you believe. Fortunately, all those other holidays made up for it.
Drive
Work hard, have fun. That's what I aim for on the platform and in my work. That's how I manage to live the life I lead, enjoying travel, my family and friends, good food. I really love life with a passion.
When I grow up…
I'd like to be healthy when I retire. As I'm getting older, I'm seeing a lot of retirees who don't get much time to enjoy their pension. I really hope I get to have a lot of fun once I've retired.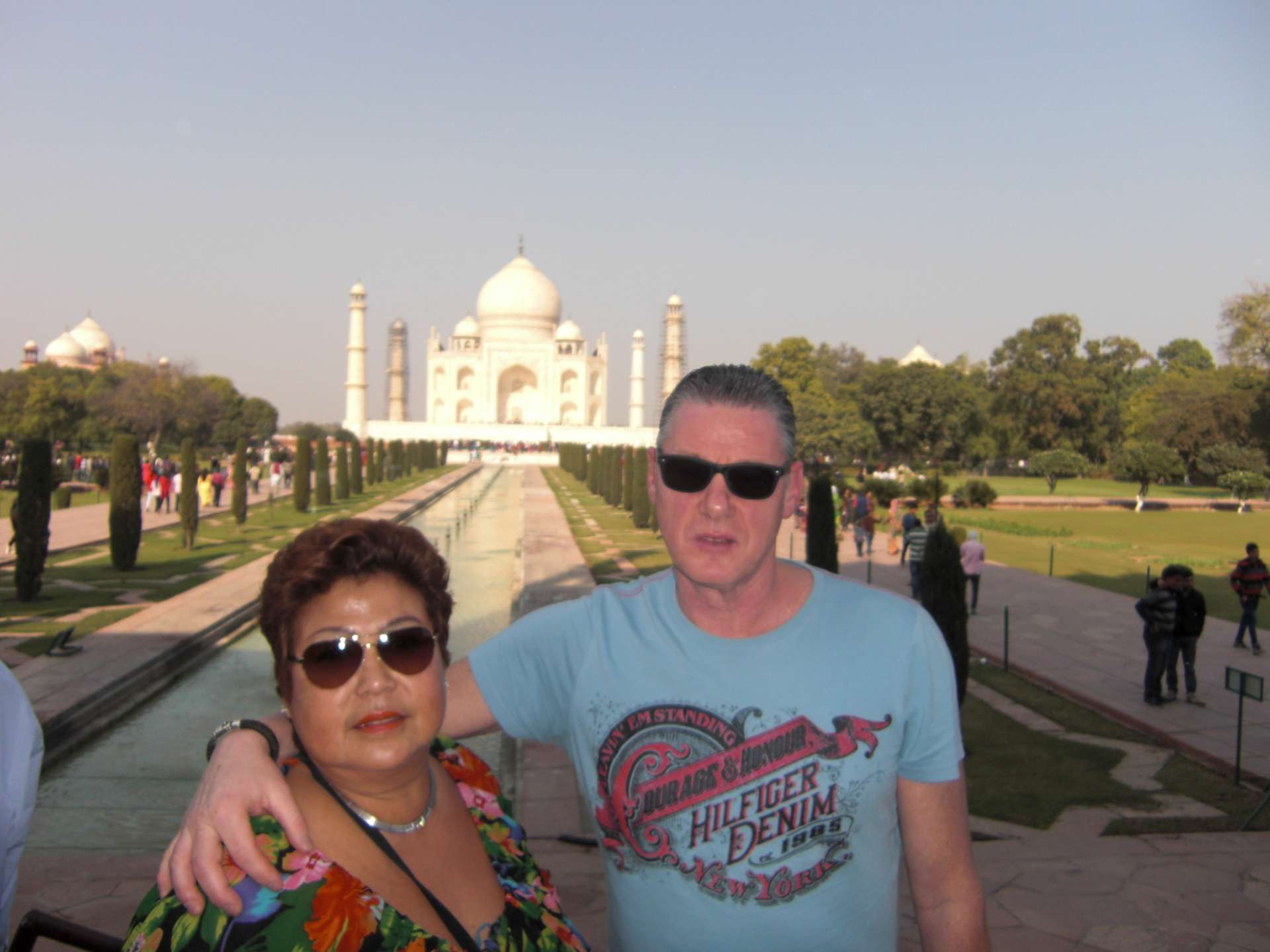 Would like to travel with…
My daughter Dewi. We've been on quite a few trips together to Barcelona, Madrid and Miami. But those days were over once she got hooked up. I miss it sometimes. I wouldn't mind doing that again. A father-daughter weekend. The destination doesn't really matter.
Chocolate
That's my one, true addiction. Chocolate. Feel free to wake me up. But only if it's milk chocolate.
Favourite restaurant
Asian Fusion on the Zeedijk in Amsterdam. They have it all there. And it's all delicious. I'm crazy about Asian food.
Sun or snow
Sun. I'm not a huge fan of snow. I enjoy sports, but I can neither skate nor ski, and I tend to avoid the cold if I can.
Hotel or your own bed
Hotel. It's nice to step into a freshly made bed. Look, I enjoy being at home and I have a great bed, but hotels offer the kind of luxury I enjoy when I'm on holiday. Wonderful, a crisp, clean bed every day, without having to make it yourself.
Long-haul or short-haul
Long distance. Or short-haul to Spain with my beloved. A surprise trip maybe. But long-distance is more exotic. I've been to Spain more than 30 times. It's become a bit more ordinary.
At my place…
I'm at peace. My job is quite hectic, communicating and running around all day. It's nice to find peace at home, doing nothing in particular.