The 24 Best Summer Festivals in Amsterdam
Anne at Yourlittleblackbook is the best-known lifestyle and travel blogger in Amsterdam. She takes us through the best festivals in Amsterdam this summer.
All through the summer, Amsterdam transforms into one big event— for young and old!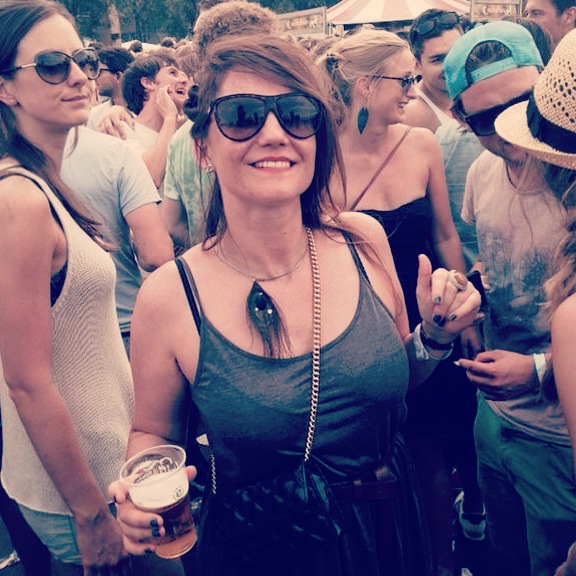 I've been attending Lowlands—practically every year—since I was thirteen. I rarely skip the techno festivals. The Netherlands is famous for its great DJs. That's why there are so many good dance festivals here.
And what could be more fun than taking away something from the local scene following a visit to Amsterdam? So here's an overview of twenty-four festivals that you won't want to miss this summer.
>>> July
Dance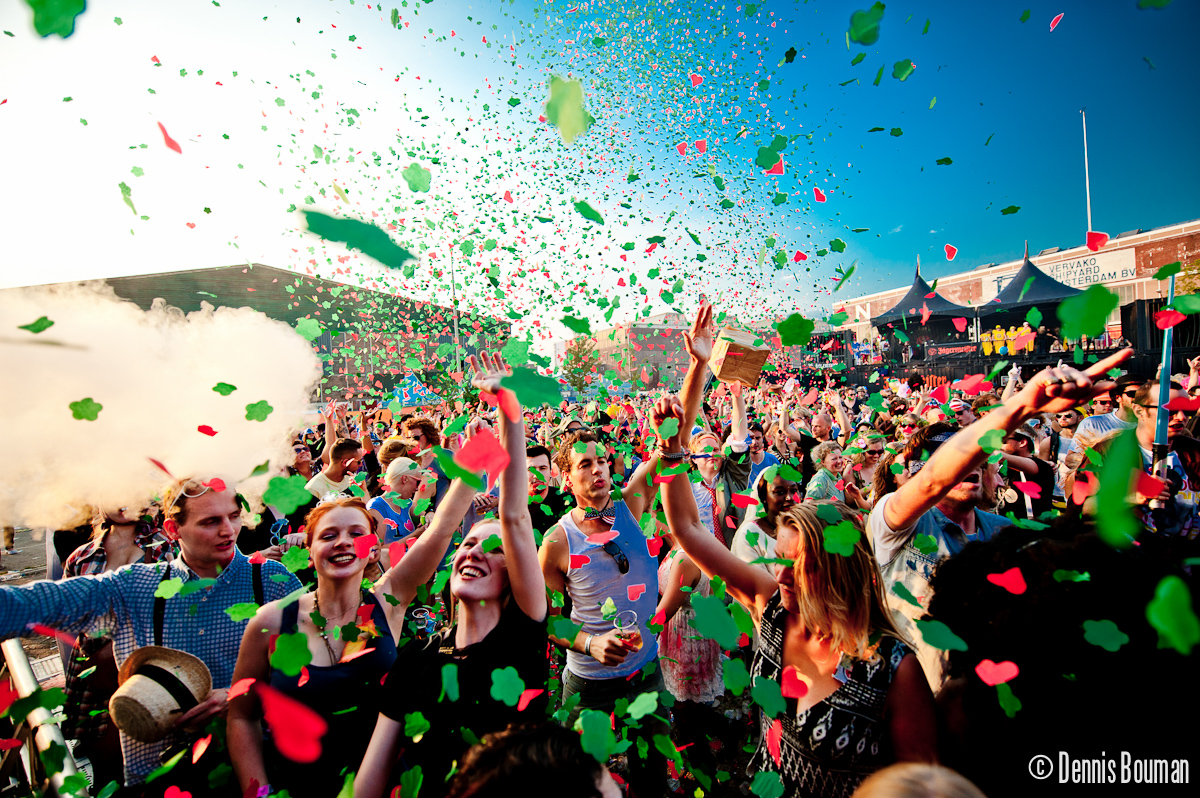 Culture
Over het IJ Theatre Festival: A ten-day festival dedicated to theatre, visual art, and interactive installations. 2 to 12 July, NDSM Wharf, Amsterdam North. http://overhetij.nl/ (Dutch only)
Gay Pride: The annual Gay Pride is a party for the entire city. The highlight is the boat parade through the city's canals on the Saturday. 25 July to 2 August at a variety of locations. http://www.amsterdamgaypride.nl/
Family
Artis ZOOmeravonden (Summer Evenings at Amsterdam Zoo): Every Saturday from June to August you can hear live performances at Artis—Amsterdam Zoo—as the sun sets. Learn about the nocturnal rituals of the animals and take the special tour! Every Saturday. http://www.artis.nl/bezoekersinfo/zoomeravonden
Food
TREK Food Truck Festival: In the weekend of 17 July, Amsterdam's Amstel Park will transform magically into a grand open-air restaurant. You can sample a variety of snacks at the food trucks, listen to live music, and watch theatre. 17 to 19 July, Amstel Park. http://www.festival-trek.nl/ (Dutch only)
Amsterdam Kookt (Amsterdam Cooks): A new food festival in Amsterdam North. With food samples, music, and more. Admission is free! 30 July to 2 August. NDSM Wharf, Amsterdam North. http://amsterdamkookt.nl/ (Dutch only)

>>> August
Dance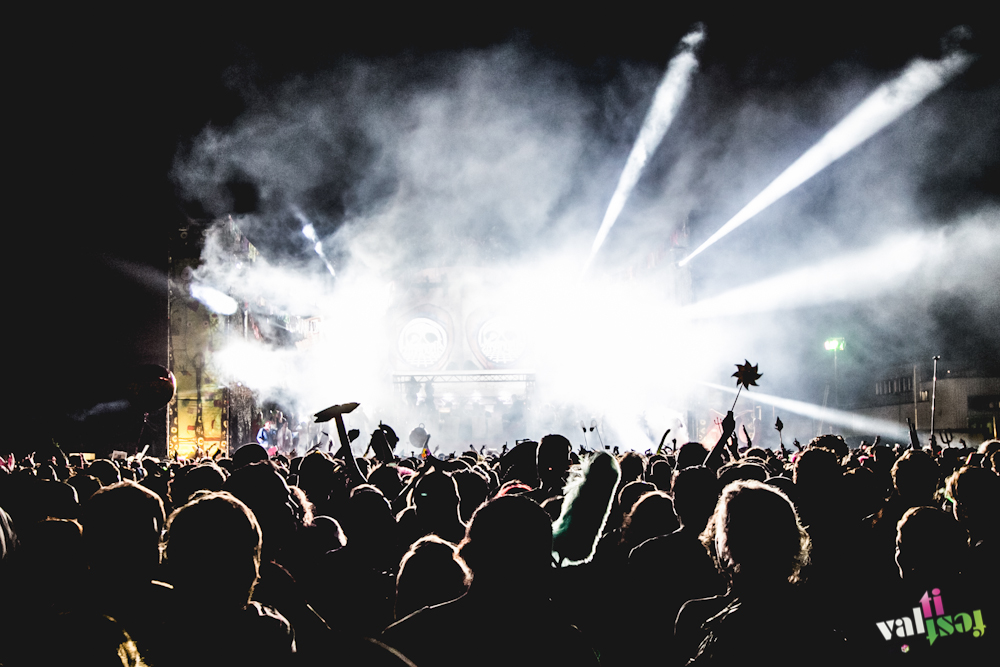 Culture
The Parade, Amsterdam: This year, The Parade will celebrate its twenty-fifth anniversary. The programme includes a wide variety of theatre, dance, mime, and musical performances. You can also go there for a ride on the flying carrousel or dance in the silent disco. 7 to 23 August, Martin Luther King Park. http://www.deparade.nl/info/parade/
Uitmarkt: An annual event including a varied programme of performing arts, film, theatre, new media, and literary performance. 28-30 August at a variety of locations around Amsterdam. http://www.uitmarkt.nl/english
Magneet Festival: At the end of August we can all go to the Magneet Festival in Amsterdam East. Two weekends filled with music, theatre, architecture, and art. A fun festival for the entire family. 22 to 24 august and 29 to 31 August. http://www.magneetfestival.nl/en
Family
Sail Amsterdam: Watch the most beautiful sailing ships in Amsterdam Harbour. Be sure to get a good spot along the harbour (het IJ) to catch this grand spectacle. 19 to 23 August, at a variety of locations. https://www.sail.nl/en-2015
Unseen: Do you enjoy photography? Then you should see the Photography Fair Unseen! 18 August to 20 September, Westergasfabriek (Western Gas Factory). http://www.unseenamsterdam.com/

>>> September
Dance
Valtifest: For a good dressing-up party, you should go to the Valtifest. It's a crazy and atmospheric party on the NDSM Wharf in Amsterdam North. Don't wait too long to buy your tickets. 5 September. NDSM Wharf in Amsterdam North. http://www.valtifest.nl/ (Dutch only)
Food
Bacchus Wine Festival: Wine lovers, note this one down in your diary! In the first weekend in September, you can taste some of the best wines in the Amsterdam Forest (Amsterdamse Bos). 4 to 6 September, Amsterdamse Bos (Amsterdam Forest). http://www.bacchuswijnfestival.nl/ (Dutch only)
Bier West Festival: A new craft beer festival in Amsterdam West! Here, you can drink beers from microbreweries while you eat barbecue and listen to live music. 20 September, Erasmus Park. http://bierfestival.amsterdam/ (Dutch only)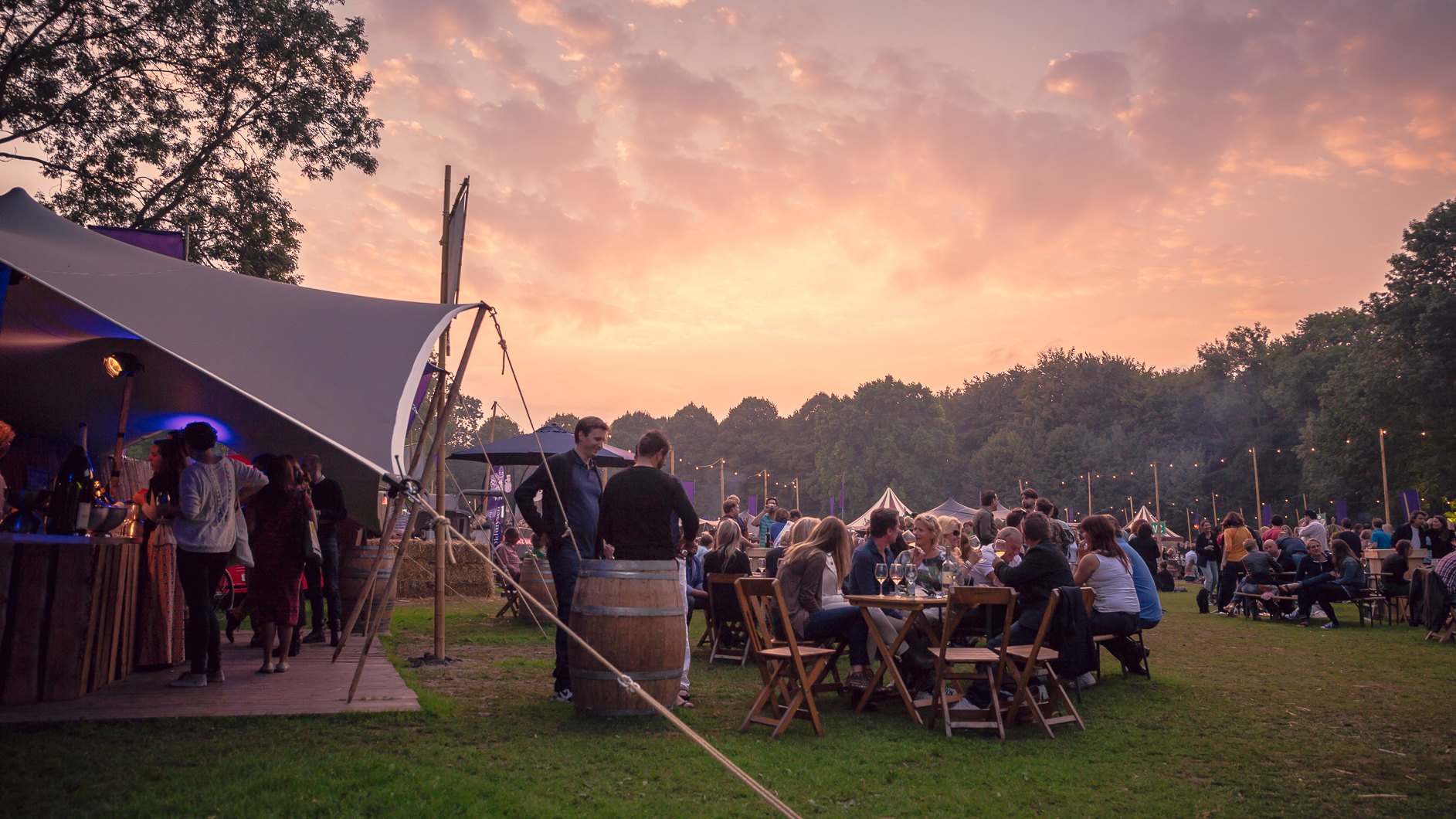 Tip: Reserve your festival tickets online. These festival sell out quickly! Should it already be sold out, you can still try to get a ticket through Ticketswap.
iFly selected these 4 great dance festivals for you!