The 8 Most Unusual Airline Liveries
The colour scheme and stickers you see on an aircraft are referred to as the livery. Every airline has its own regular livery, but now and then you'll see aircraft that have undergone a spectacular metamorphosis, usually to celebrate some unique event or occasion. Here are the 8 of most unusual airline liveries I could find:
8. Peace and love, bro!
The Swiss Hippy – that would be the best way to describe this Swiss A340. With a flower on its nose and fuselage full of peace and love, this groovy bird's plumage celebrates direct service between Zurich and San Francisco. Far out, dude!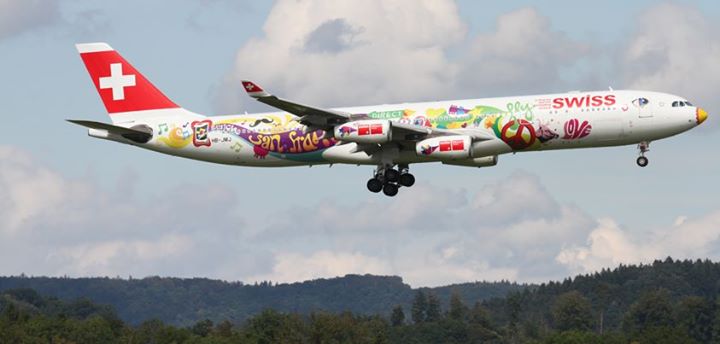 7. The Berlin Bear
Ever seen a flying bear? I have. Germanwings gave "paws for thought" or "pause fur thought" with this growling A319-122. The bear is the official symbol and ambassador of Berlin, which is why this Airbus became a "Bearbus".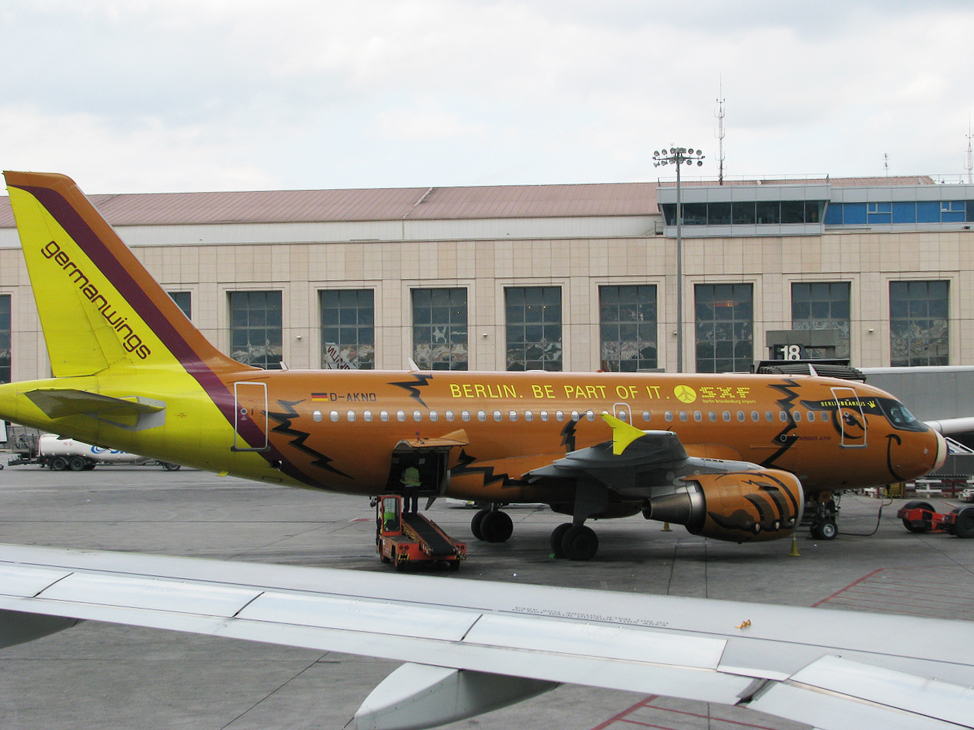 6. D'oh!
Ai Caramba! How yellow can you get? Very yellow! In 1995, a Western Pacific Boeing 737-300 was used in an advertisement for the Fox Broadcasting Company, which decided there was no better way of "airing" The Simpsons. The whole family is there, with Marge Simpson bringing up the rear, probably because the tail was the only place that could accommodate her bright-blue beehive hairdo. Sadly, this livery has now been painted over.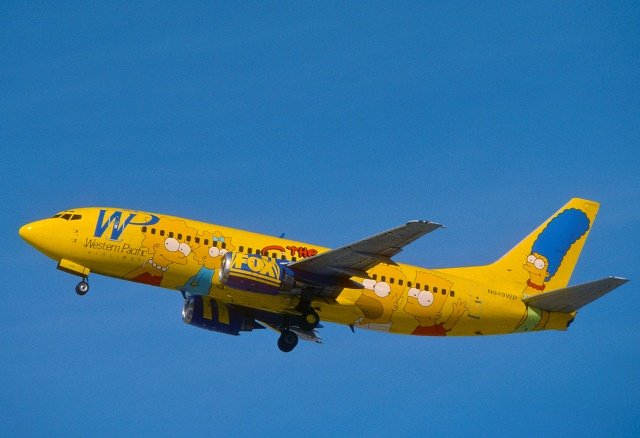 5. All-Black
Air New Zealand regularly comes up with original ways to incorporate national pride in its livery. The regular livery features the Koru symbol of the Maori (the original inhabitants of New Zealand), but in 2014 an entire Boeing 787 Dreamliner was painted black, with a white fern on the tail, celebrating the success of New Zealand's national rugby team, the All-Blacks.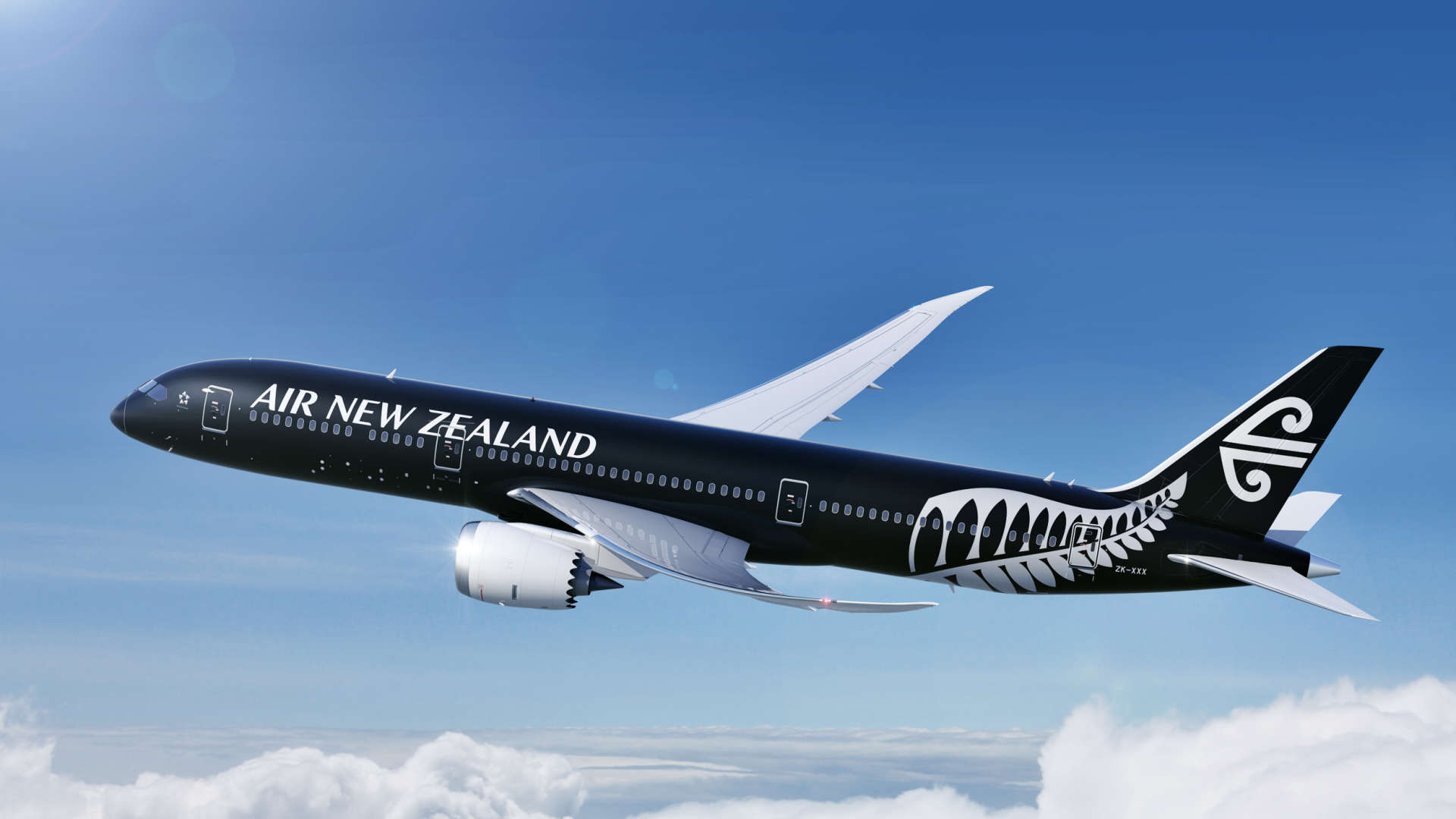 4. One livery to rule them all
During the filming of the Lord of the Rings and Hobbit movies, Air New Zealand reinvented itself as the "Official Airline of Middle Earth". This unique livery features heroes from the blockbuster movies. A logical choice, because they were all filmed on location in New Zealand. Don't be surprised if you see Smaug the dragon floating in to land. It's probably just a Boeing 777-300 in disguise.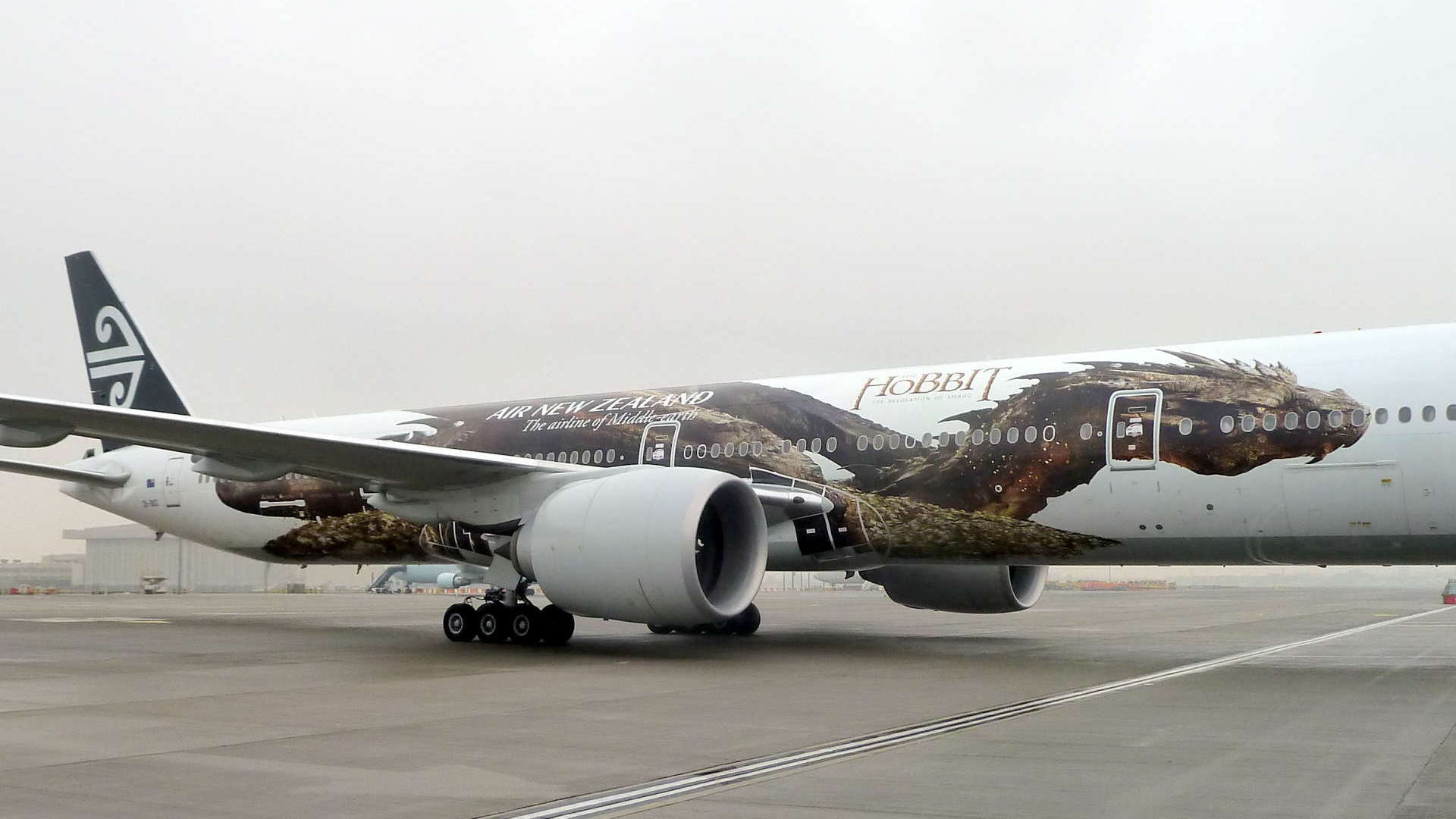 3. Gotta catch them all!
I spent thousands of hours and way too much pocket money on Pokémon cards. These colourful Japanese characters were hugely popular in the Netherlands, as they were in the rest of the world. When the first Pokémon movie was released in 1998, All Nippon Airways cleverly picked up on this global hype, decorating a Boeing 767-300 and a 747-400 with a few of the 151 Pokémon characters. These aircraft proved so popular that, within a few weeks, the airline decided to transform another 767 into a Pokémon Jet. Today, there have been no fewer than nine of these Pokémon Jets in service!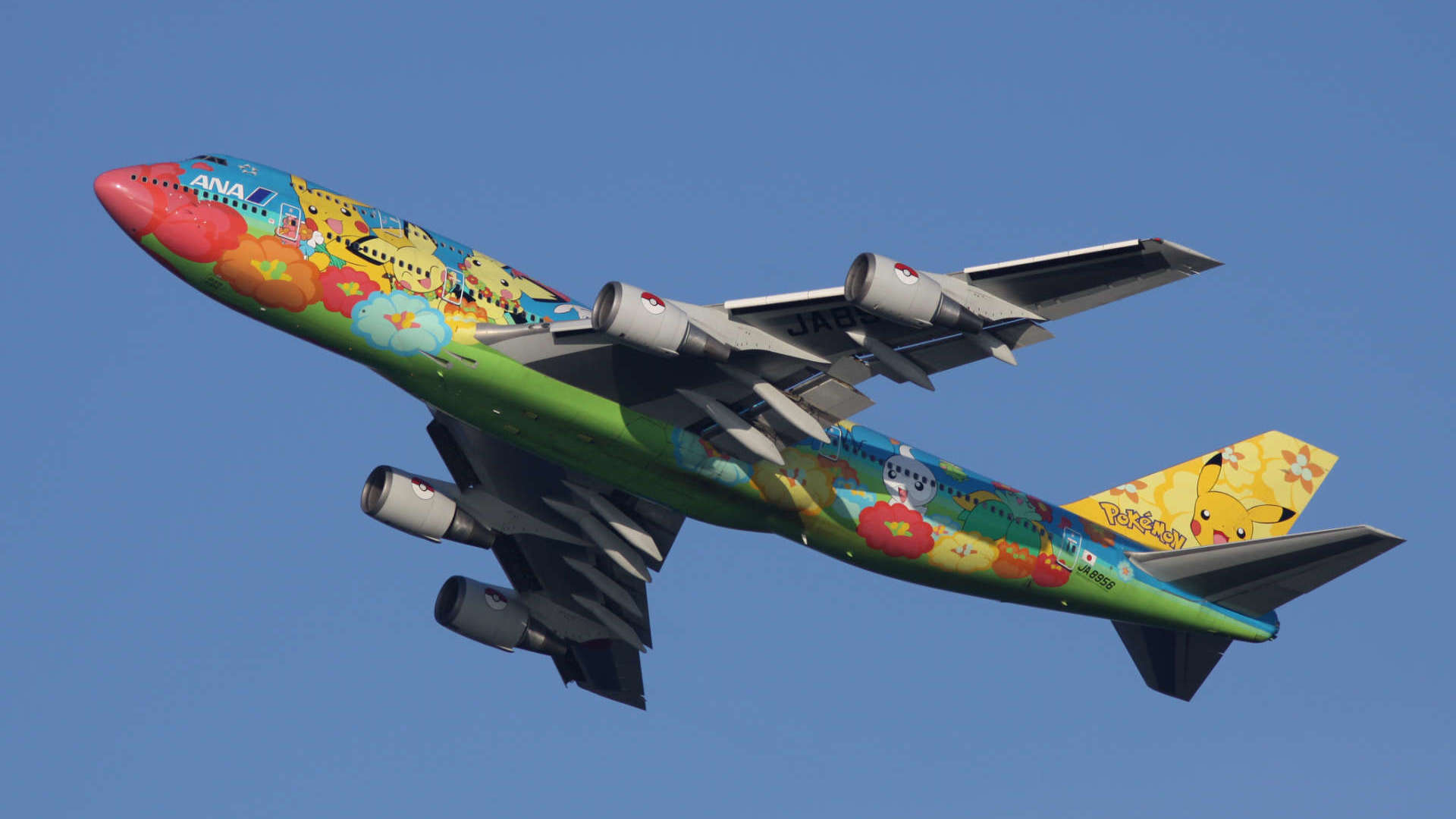 2. Blue Delftware tiles
KLM's Delftware Jet took to the air in 2011. KLM's classic blue livery was covered in 4,000 blue Delftware stickers. These "tiles" featured the faces of KLM fans. During our Tile & Inspire campaign, we invited KLM fans on Facebook to create Delftware profile photos of themselves. These were used to decorate an aircraft for/with our fans, celebrating a popular part of our Dutch heritage. This livery is no longer around, but fortunately we still have the photos and movies!
1. Hekla Aurora
And the winner is Icelandair, which really has come up with a unique way of celebrating the magnificence of its home country. The Boeing 757 "Hekla Aurora" not only features the spectacular Aurora Borealis on the outside, but also has unique cabin lighting mimicking this natural phenomenon. Iceland is one of the best places on earth to see these Northern Lights, and it was a spectacular stroke of genius to display them on a plane!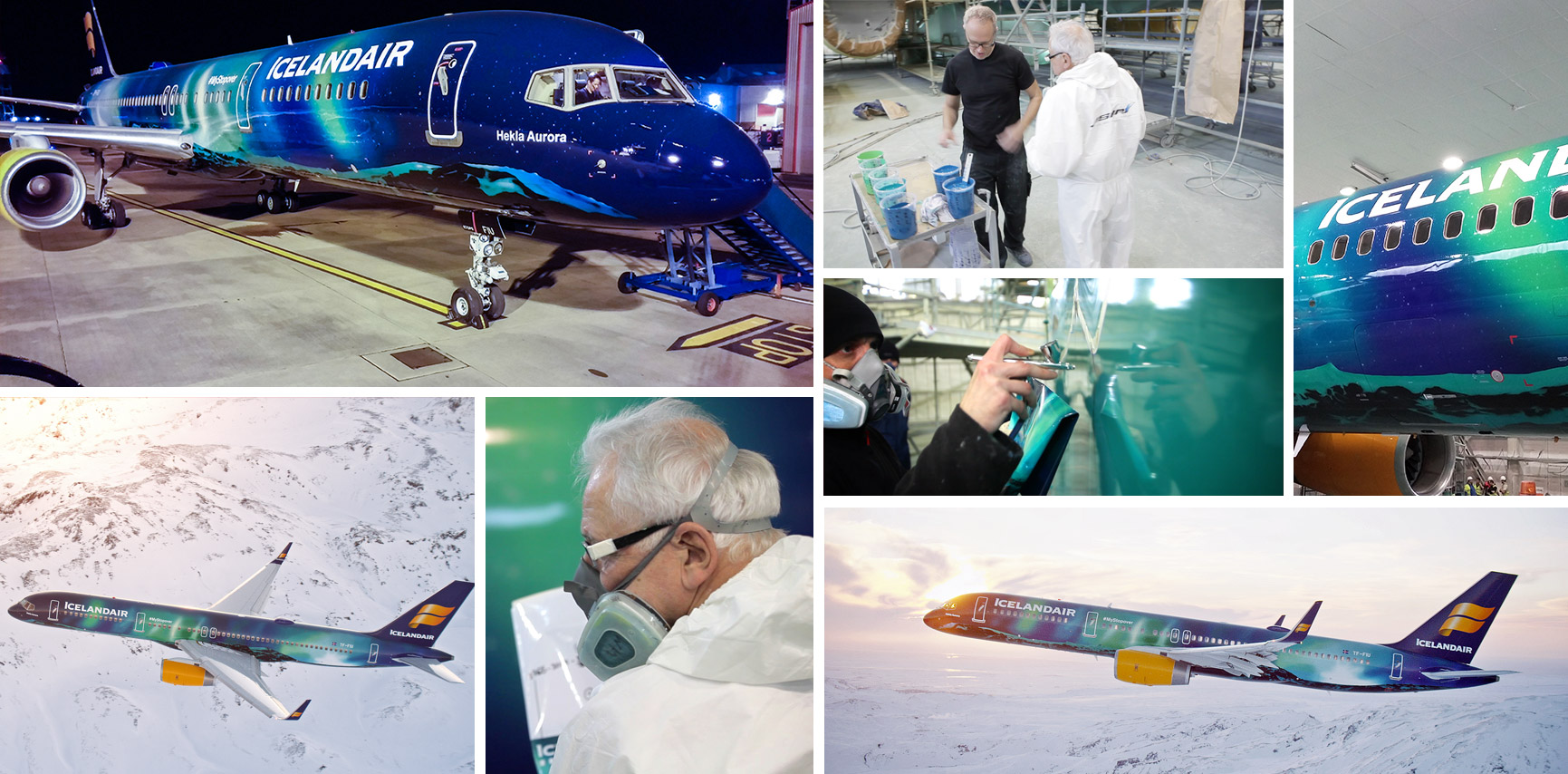 Have you spotted any unique liveries recently? If so, please let me know.