Aeroplane food – not an easy topic. But I'll try to sink my teeth into this particular subject (get it?) and explain where that tasty piece of chicken in a steaming container has come from.
I'm a picky eater. I admit that openly. I am really fussy. If you think you have already heard everything on the subject of fussy eaters, then you haven't yet met me. I drove my parents mad when I was small. No onions, no mincemeat, no tuna, no hotchpotch, no rice, no noodles, no lasagne. Nothing with a red sauce, so no Spaghetti Bolognese. A bit of cabbage? Yuck, just the thought of it… Sauerkraut? My stomach turns at the mere idea. And you can stay away from me with that smoked sausage.
Yup. And then you have to get in a plane and there is virtually no choice. Right?
The smell of the old days
Let me take you back to the beginning of food on board. Did you know that, before the days of the "chicken, pasta or beef" options, there was a real chef on board to cook the meals? Wearing a chef's hat, a couple of spatulas in hand, the onboard cooks prepared three-course meals for the passengers. At dinnertime, delicious aromas filled the cabin.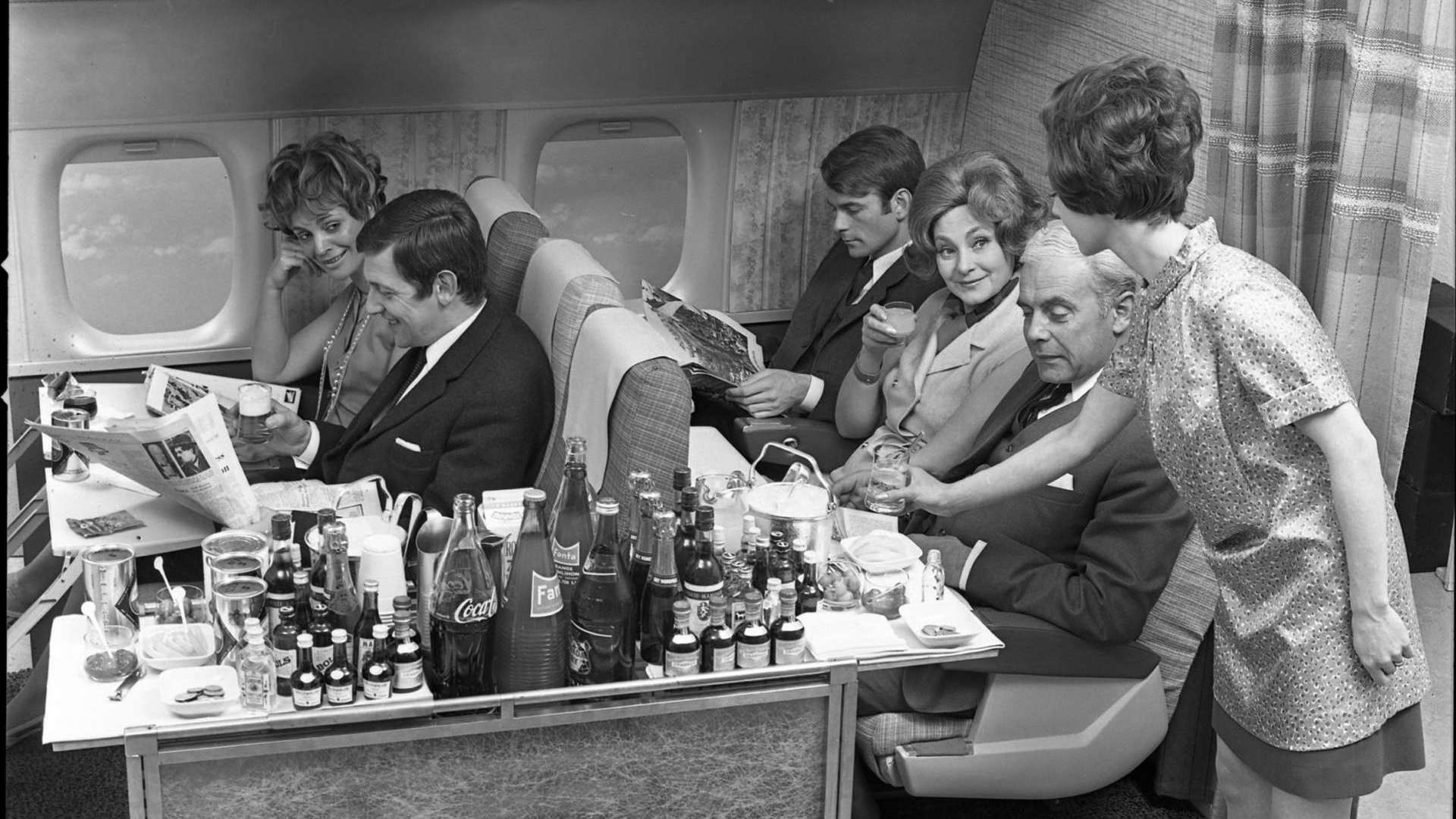 Around 1965, the last of the onboard chefs disembarked for the last time. From then on, meals were prepared on the ground. Chefs won international acclaim for the meals they served on board. Now, when I'm on a flight and a cabin attendant presents me with a tray with a bread roll, a little portion of butter and a dish of steaming food, a part of me wishes there was still a giant of a chef at the back somewhere screaming "SERVICE!"
The food bosses
Today, some fifty years later, you always get a set meal on board. Where did it all come from? The answer is: two places. KLM Catering Services (KCS) and Inflight Services. While Inflight Services thinks up all the meals, there are around 450 employees at KCS who prepare them and load them into the aircraft. Think of the famous chicken or pasta, but also the Asian options for flights to Asia or Suriname. And then there are the special options for vegetarians and children, for instance.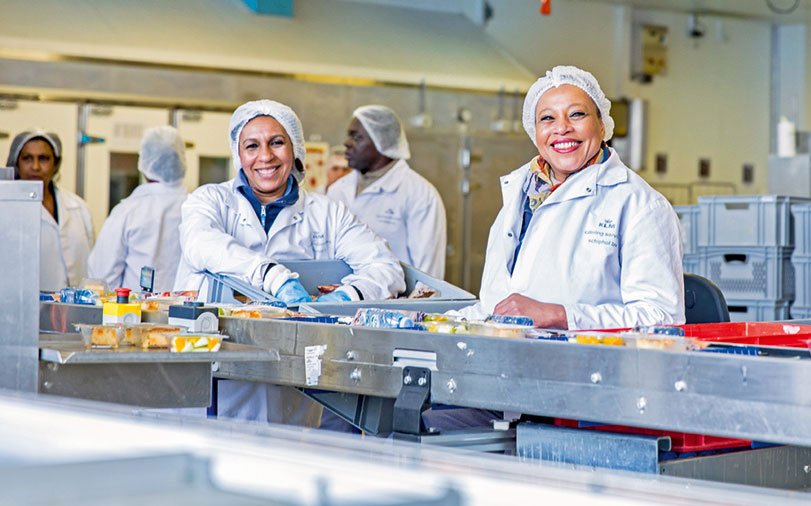 Here's something interesting: KLM Catering Services makes around 55,000 meals a day. Not just for KLM, but also for other airlines. There are about ten different menus, so there is always something for everyone.
Asian to Asia, meat to the USA
But, if you fly to San Francisco, you're unlikely to find fish in your dish. No rice either and certainly no Japanese specialities. The big question, then, is: do you want that? Inflight Services monitors what is needed on the flights. It's quite possible that you might get a rice dish on the way to Paramaribo, but pasta on the way back.
Why? Because when you're in Paramaribo you will probably eat a lot more rice than pasta, so it's nice to have something other than rice on the plane to Amsterdam. Right? And the average traveller to Japan usually doesn't want something they're not familiar with. A mystery meal with ingredients that make you wonder, "Hmm, does that come from a tree or…?" Perhaps not conducive to a comfortable onboard eating experience. And that is ultimately what all it's is about.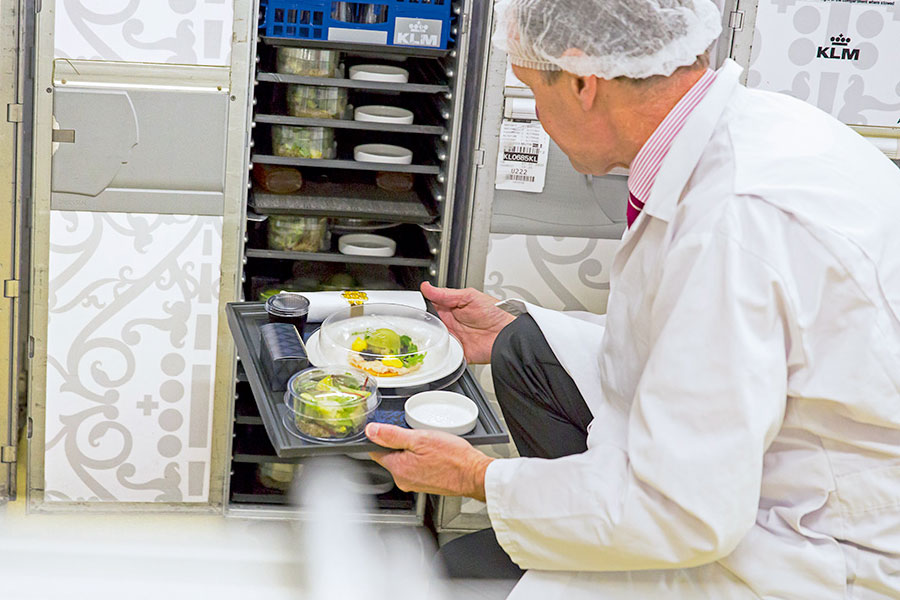 So, if you're flying to India next week, believe me when I tell you that you will be served a delicious Indian meal. Bon appétit!
If you're flying soon, here is where you can find the menu!