The Best Bike Route From Amsterdam East to West
Anyone who sees Amsterdam for the first time will be amazed at all the bikes. We Dutchies don't think of cycling as exercise. No, we use our bikes as a real form of transport. It's fast, you get to see a lot of the city, and it's healthy too. I've set out a bike route here that weaves its way through the city, through my favourite streets and past my favourite addresses.
To prepare:
•    Hire a bike or borrow one from a local.
•    A bottle of water is all you need. There are enough places along the way in which to eat.
•    Use a map, or have a map app at the ready on your phone.
By the way, if walking is more your thing, this KLM Houses route might interest you.
Eastern starting line: Javastraat
Bedford Stuyvesant
Without a doubt, Javastraat is one of the hippest streets in East Amsterdam. One cool place after another is opening its doors there. Start your bike tour with a coffee at Bedford Stuyvesant, a charming coffee house that offers homemade pies.
Address: Javastraat 5, website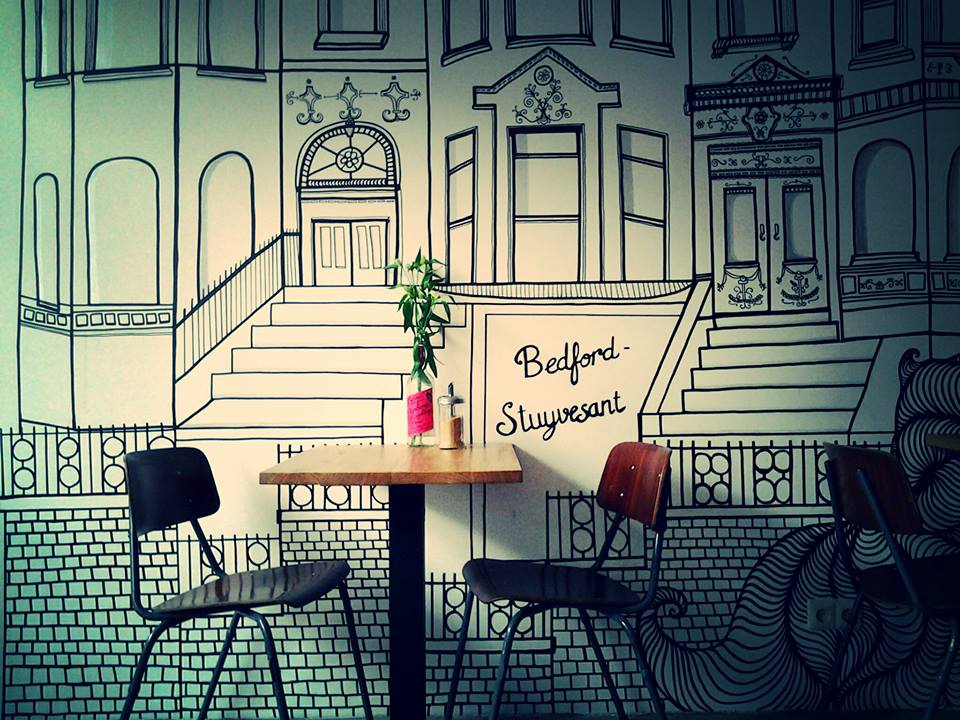 Hartje Oost
A few doors down from there on Javastraat is the concept store Hartje Oost. You can eat lunch and shop here all at the same time. I come here to find inspiration. The ladies at Hartje Oost have put together a collection of highly covetable objects, from clothing to household goods.
Address: Javastraat 23, website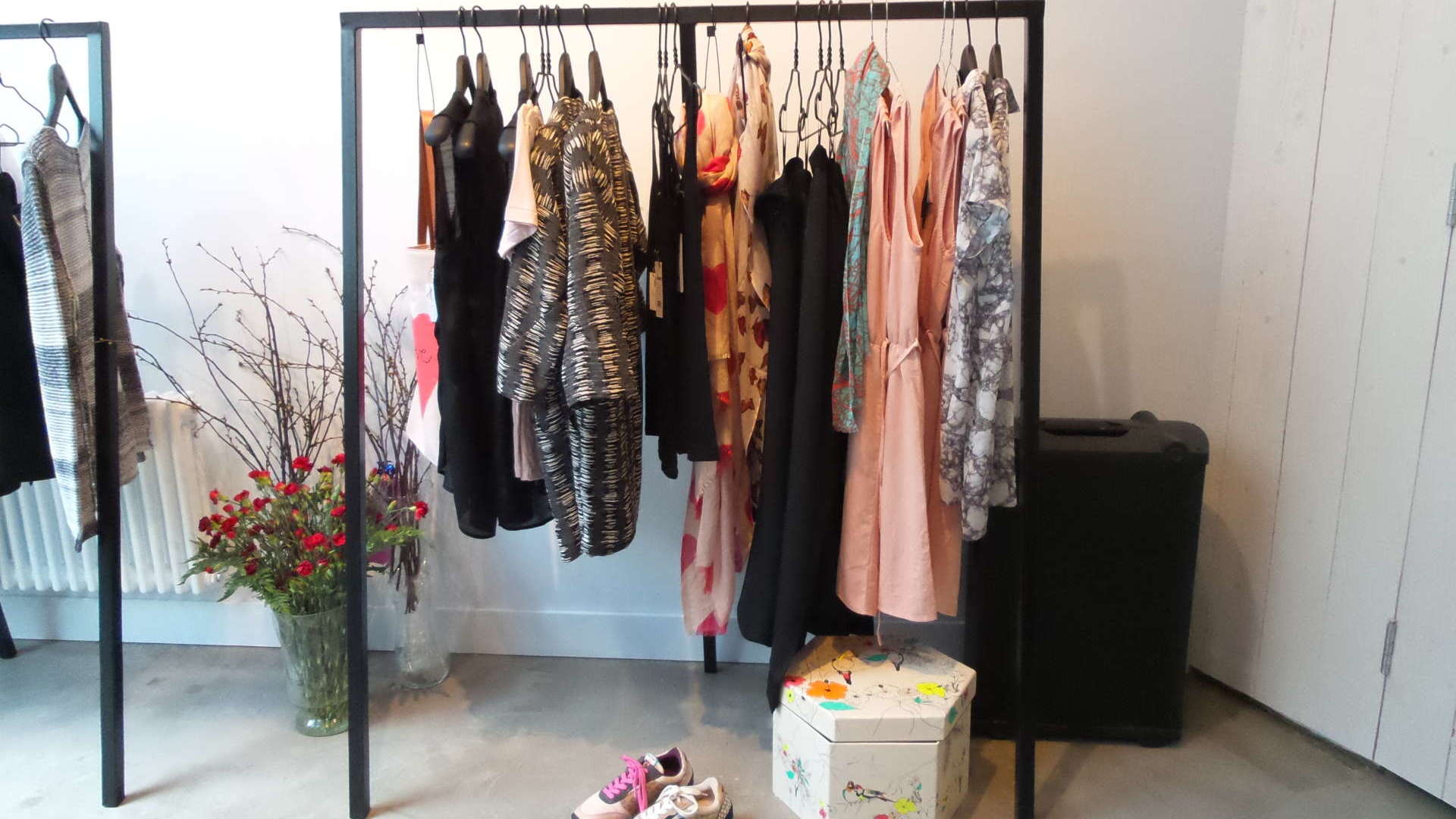 De Biertuin
Over the past few years, Oosterpark (Eastern Park) has been rebuilt and beautified, and will reopen to the public on 26 September. One of the best sidewalk cafés looking out on the park is De Biertuin. Here you can try out real Amsterdam beers straight from the tap. In the evening it's also a great place to enjoy an affordable meal. The chicken from the spit is delicious!
Address: Linnaeusstraat 29, website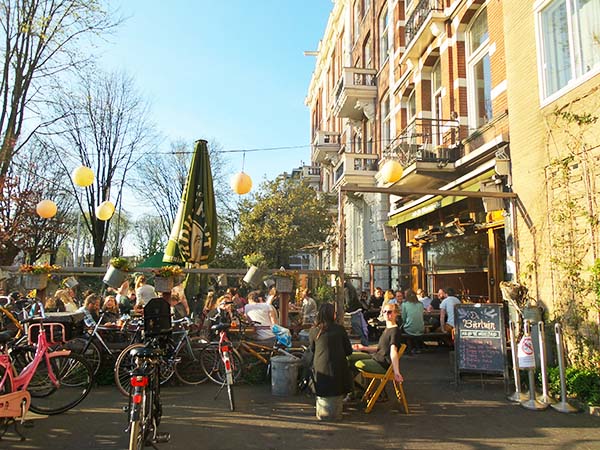 Tropenmuseum
For those of you looking for something other than the standard museum experience, the Tropenmuseum (Amsterdam Museum of the Tropics) is worth recommending. The exhibitions are interesting and topical. In October there will be an exhibit about the sixties; I'm already looking forward to that.
Address: Linnaeusstraat 2, website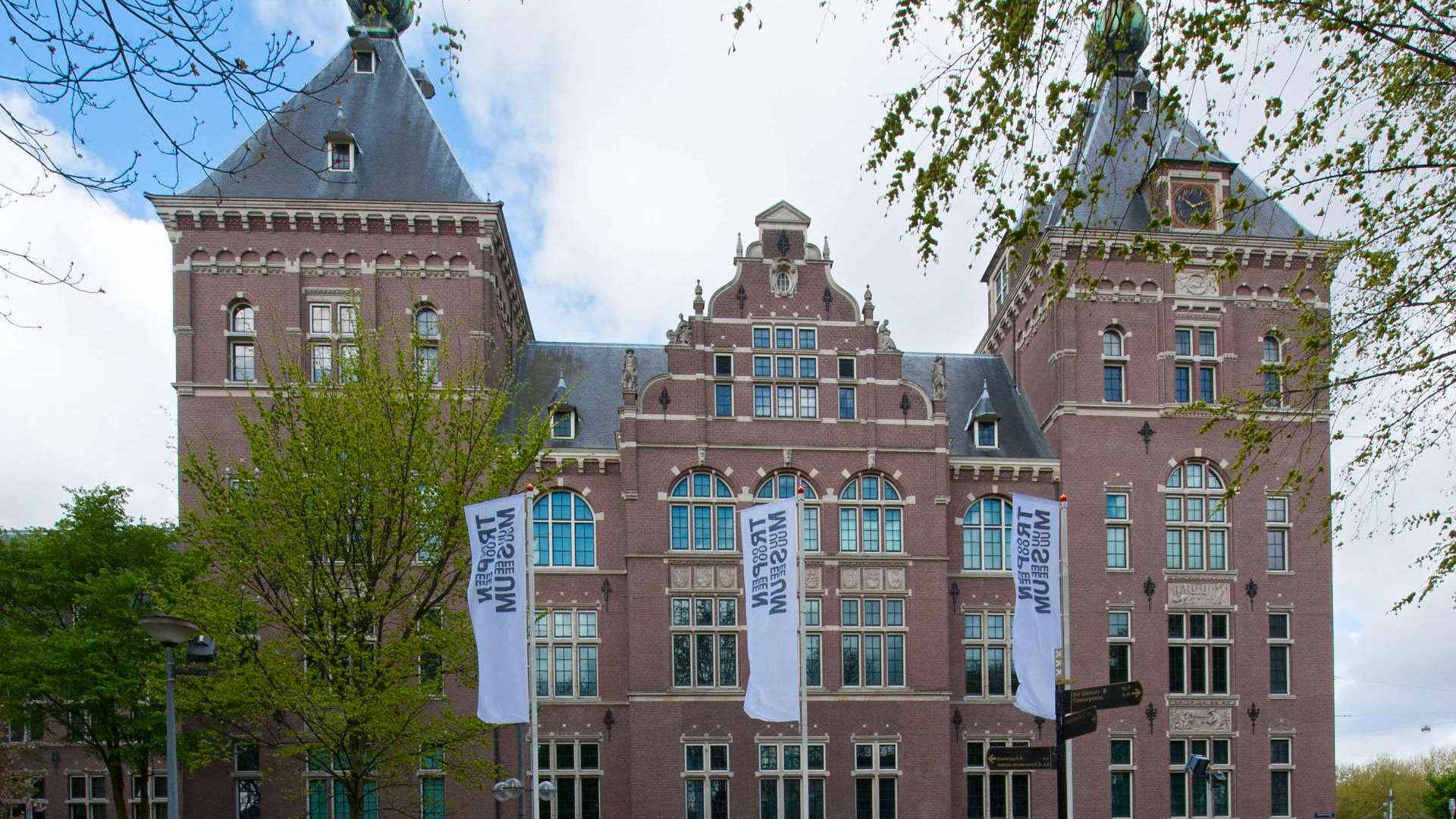 Boterham
For lunch in Amsterdam, Boterham is the place to be. This is a real hidden gem. Here you can find the best bread (boterham means a slice of bread in Dutch) with organic toppings. A glass of fresh orange juice alongside and your lunch is complete. Boterham also sells fun lifestyle items. I always come home with a fun card.
Address: Andreas Bonnstraat 2, website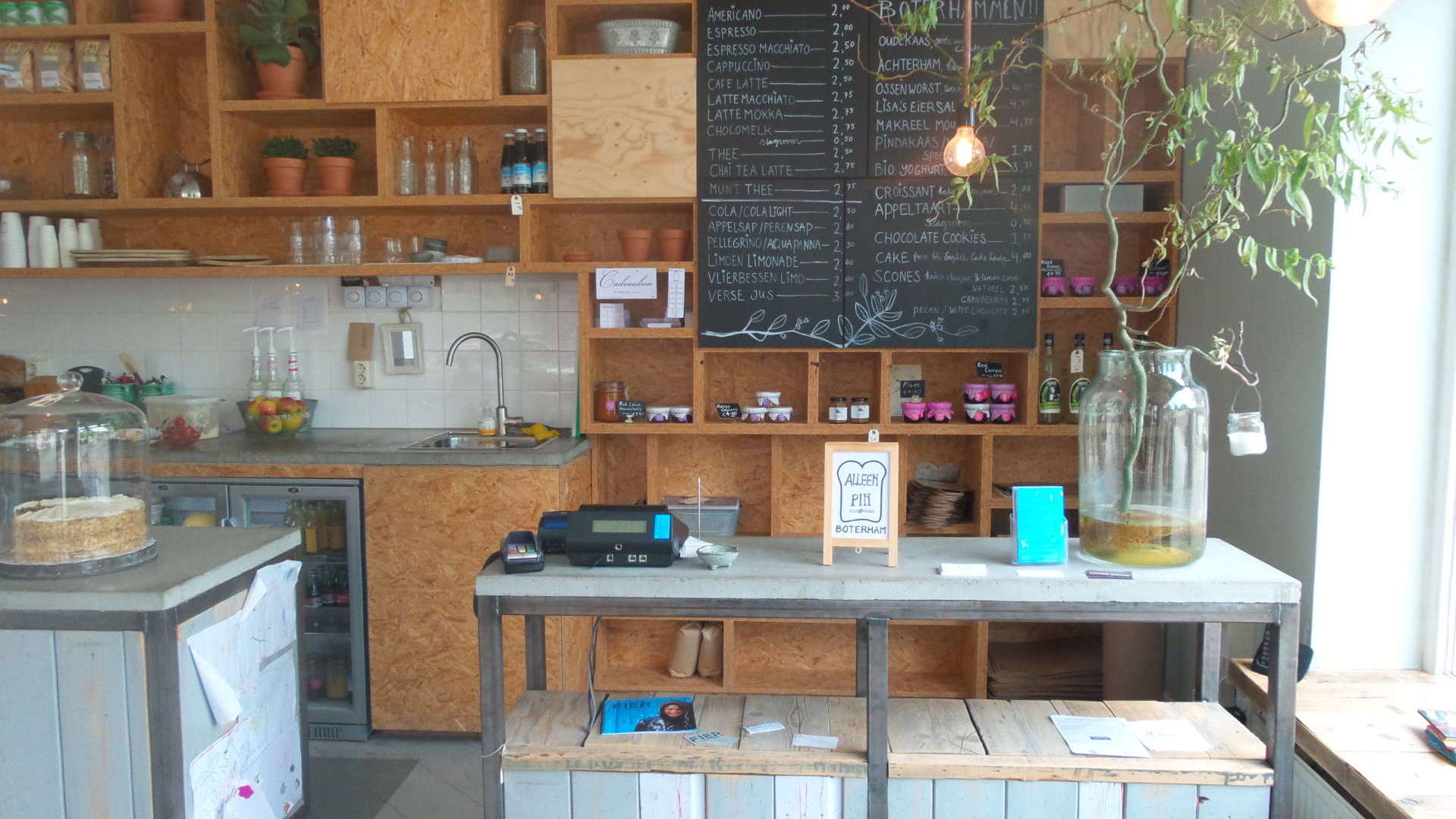 Hutspot
From Amsterdam East, I cycle to the district called The Pipe (de Pijp). One of my favourite concept stores in this charming district, once a working class neighbourhood, now gentrifying, is Hutspot. It's enormous and offers a wide variety of articles for men and women. When I was without an office, I came here often to work in the café up one floor. Hutspot has a bar that can get pretty busy later in the evening.
Address: Van Woustraat 4, website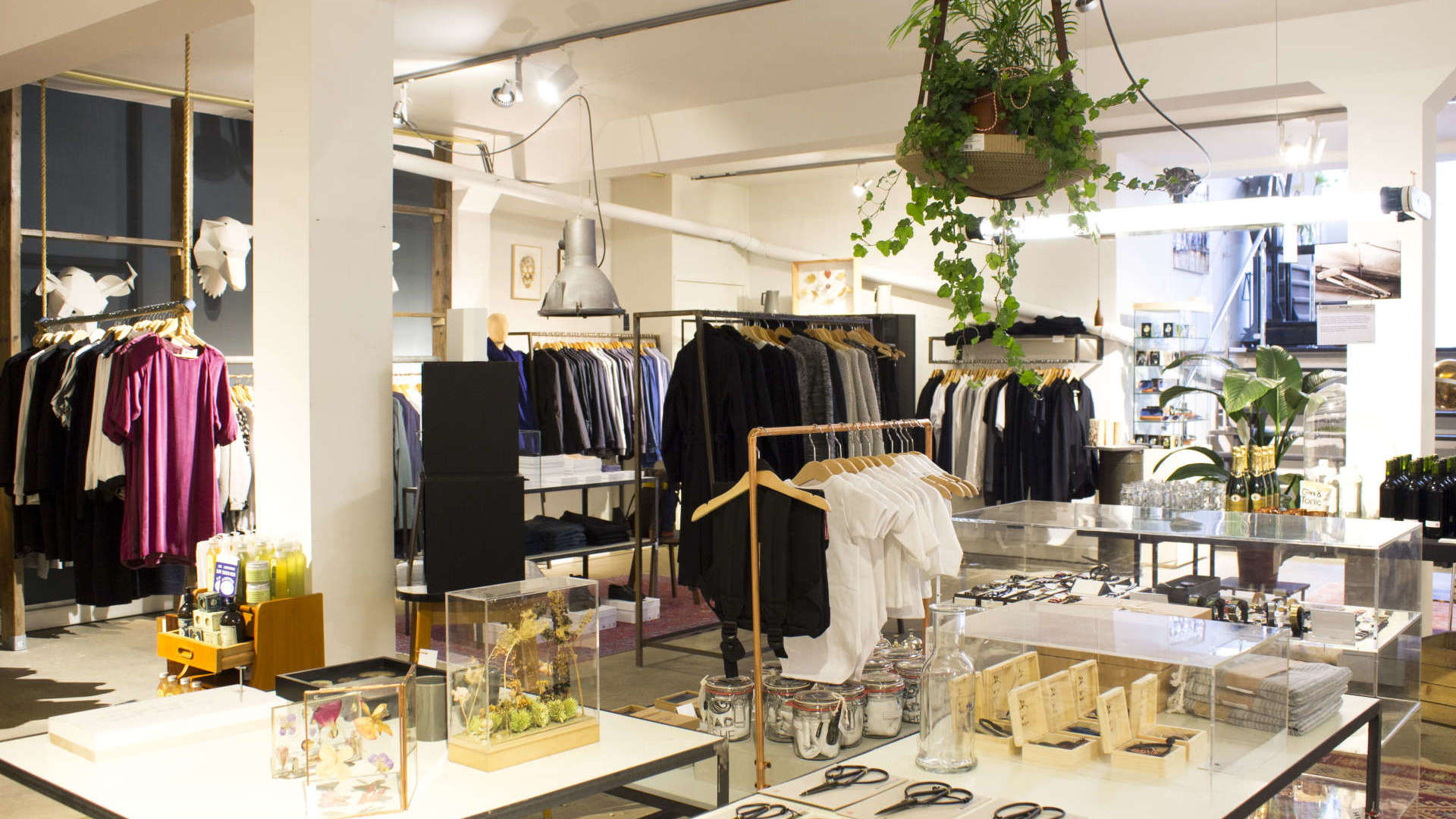 Anna + Nina
You don't often see as many remarkable items in one place as you do at Anna + Nina. I think it's the perfect place for a gift when a friend is having a birthday. This shop on the very hip Gerard Doustraat is also great for children's gifts. They also have the greatest lifestyle items.
Address: Gerard Doustraat 94, website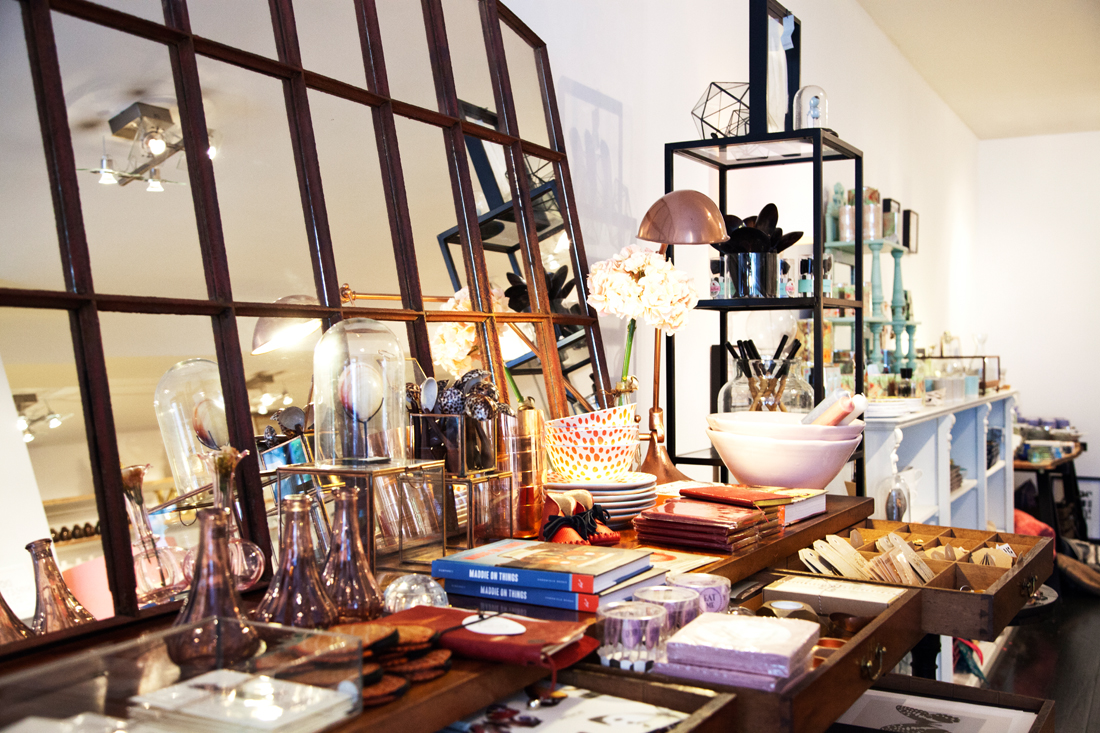 Brut de Mer
Seafood lovers must not miss the new bar Brut de Mer in De Pijp. You'll find the most delicious oysters there accompanied by a glass of wine. It's a great address at the end of the afternoon if you want to relax before you get on your bike again.
Address: Gerard Douplein 8, website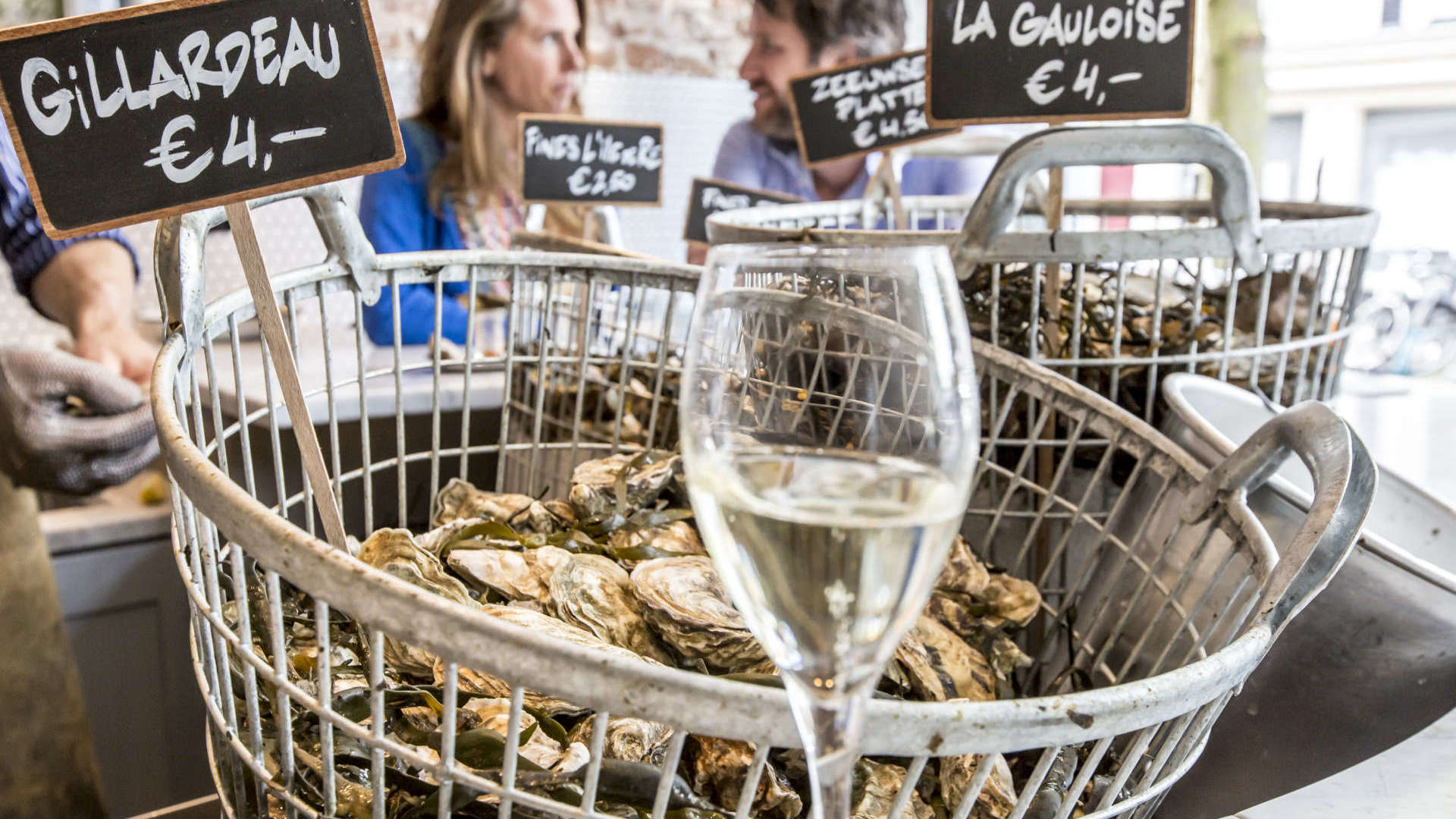 The Fragrance Store
The Fragrance Store is the most remarkable perfumery in Amsterdam. This boutique has only just opened and they sell fascinating scents that you will have trouble finding elsewhere. I recently bought one, produced in Berlin, for a friend. It makes a unique and personal gift.
Address: Gerard Doustraat 72, website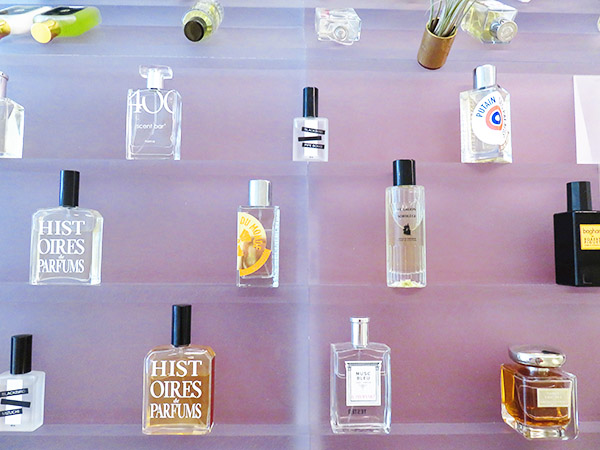 Good Genes
Did you know that Amsterdam is the denim capital of Europe? And one of the best places in town to buy it is Good Genes. It's worth it just to go for a walk around the shop. Interesting to know: The tailors also create aprons and a variety of clothing for Amsterdam's hipper hotels, restaurants and cafés.
Address: Albert Cuypstraat 33, website

Friday Next
At the bottom of Ferdinand Bolstraat, you can cycle over the bridge and turn left. Go down Stadhouderskade to the Overtoom in Amsterdam West. The Overtoom is a long shopping street where you can find just about everything. It runs parallel to Vondel Park. My first stop in this part of town is Friday Next. It's a furnishings and lifestyle goods and lunchroom all under one roof. The homemade apple-pie is fabulous.
Address: Overtoom 31, website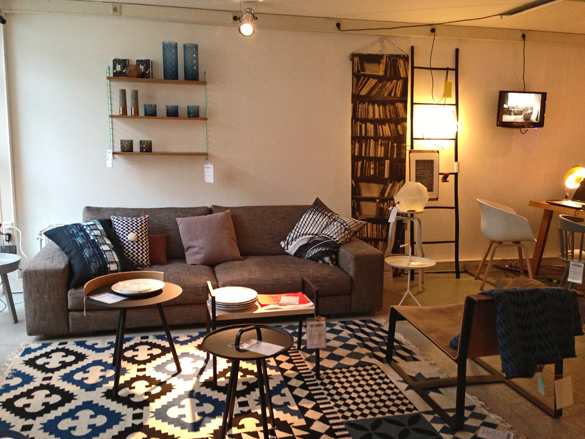 Happyhappyjoyjoy
Asian food lovers mustn't miss Happyhappyjoyjoy. Even if you only go for a drink and a bite to eat. The interior is, well, joyful. The food is delicious and they've got a bit of everything on the menu. From pad thai to dim sum.
Address: Bilderdijkstraat 158 HS, website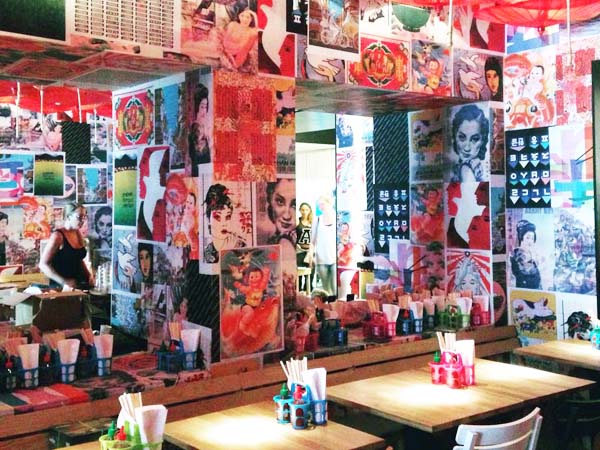 Jutka & Riska
You won't believe your eyes when you set foot in this shop. From earrings to vintage bags and hats. The assortment is a unique mix of vintage pieces and new clothing from their own label. Nice to know: There is another outlet in the Haarlemmerstraat.
Address: Bilderdijkstraat 194, website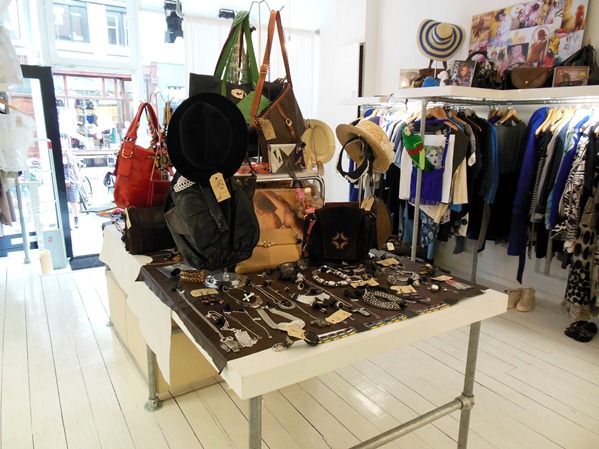 The Local Goods Weekend Market
From Bilderdijkstraat, I cycle on to De Hallen. The building is a former tram depot that has been transformed into an incubator for good food and creativity. At the weekend, there is almost always an inspiring market in De Hallen. At the Local Goods Weekend Market you can buy products all of which have been made or designed in Amsterdam. You'll find the best souvenir here.
Address: Hannie Dankbaar Passage 33, website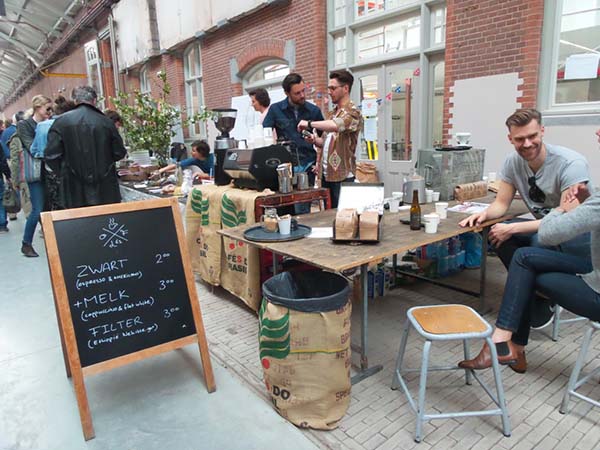 De Foodhallen
After visiting the market, it's time for drinks and dinner. And where better to do that than at the Foodhallen, the indoor food market which has only been open for a year. It has dozens of food stands where you can find the greatest snacks. Try to find yourself a place at the bar and wait your turn to get something good to eat.
Address: Bellamyplein 51, website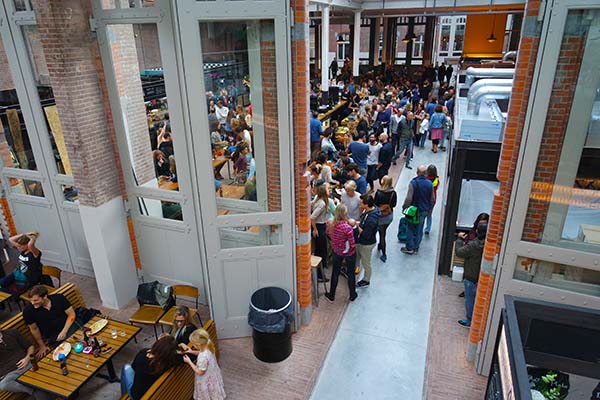 Tip: If you're still in the mood for something fun after your drinks, go to the cinema near De Hallen.
Western finish line: De Hallen