The Challenges Of Long Journeys With Children
Don't get me wrong, we're enjoying this year of travelling with our daughters Jools and Pippa like mad. The bond we are forging with each other by sharing countless adventures gets stronger every day. The stories we will have to tell the family get better and better. The lessons we are all learning are more and more valuable. But it's not always easy. There are certainly challenges to travelling with children.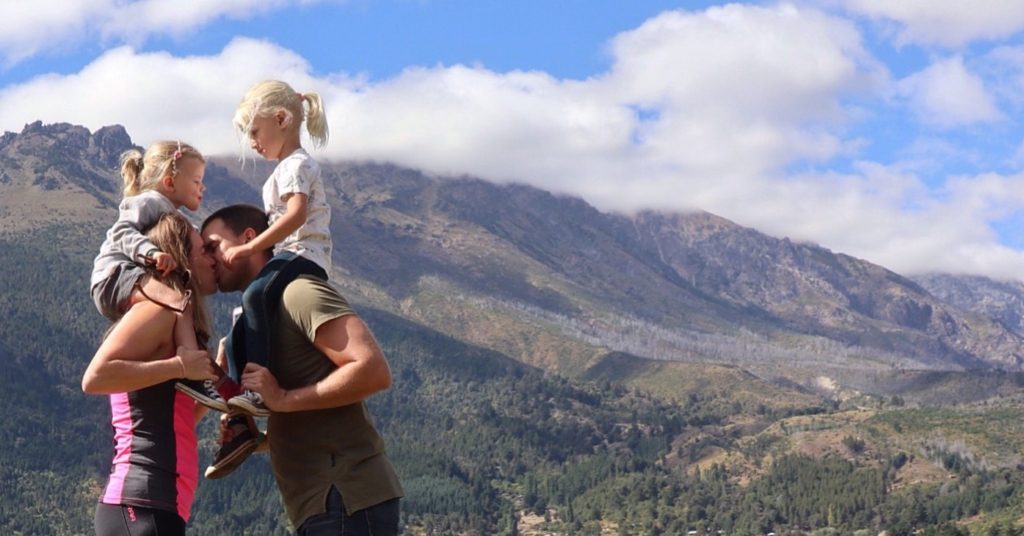 1 Little or no time for yourself
Everyone who has children knows that the time you have for yourself is minimal. But there are enough ways to spice it up and to arrange some "me" time. Babysitters, family, nursery… at home these are the best solutions if you need to be by yourself for a bit. But these options are simply not available when you're travelling.
TIP 1:
Every day, give yourself and your partner some much-needed "me" time. Encourage each other to go for a short run, to read for an hour, or to buy an ice cream just for the two of you. That should help to recharge your batteries.
TIP 2:
Yesterday, I gave myself a half-hour of "me" time at the top of Cerro Otto – here in Bariloche, Patagonia in Argentina – to listen to KLM's very first #TheJourneyPodcast. I enjoyed it completely – the view and Linda Nijlunsing's remarkable story about living (and surviving) in Alaska. I can certainly recommend listening to these podcasts when you're on the road. The second episode is now available at podcast.klm.com!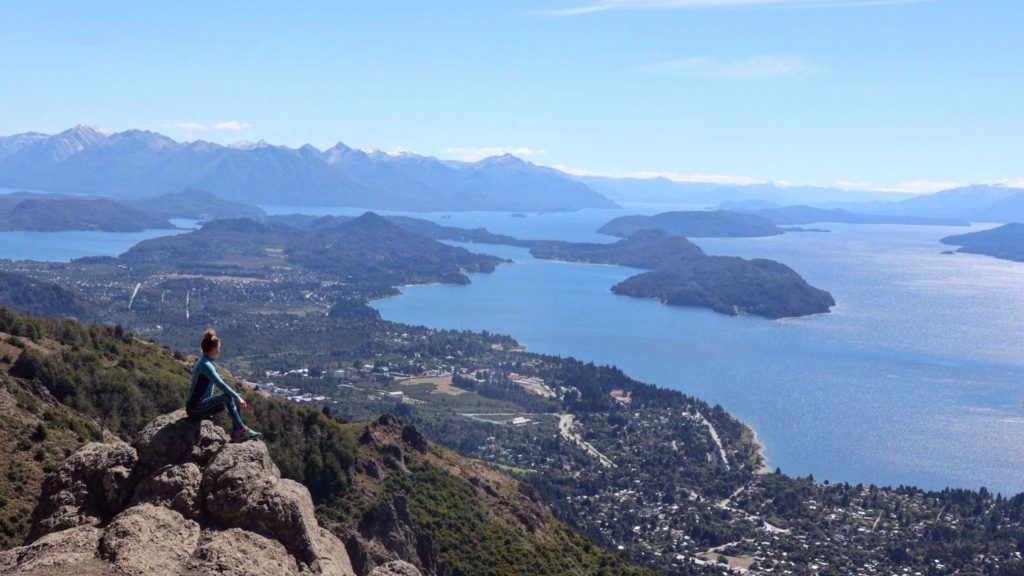 2 Little or no time for you and your partner
You can copy and paste all of the above here, although this has to do with a different – though not unimportant – subject: your relationship. You and your partner will have to realise that, during your travels, there will be little or no time for the two of you. Well, maybe when the kids go off to bed at night. But, by that time, you'll most likely need your own rest. Or you may want to use that time to post pictures on Instagram, watch something on Netflix, or write (or read) some travel blogs.
TIP 1:
Be creative to keep the romance alive. As an example: When we stayed at Olifantsrus Camp in Etosha National Park in Namibia, there was a watering hole near our campground. The moment our daughters went off to Dreamland in the tent atop our van, we went on a date to the pool. Even though it was less than a hundred metres away, our enjoyment rated a 10. It was just us, a white rhino, two frolicking elephants, four zebras, and a giraffe. Not a bad show, all in all.
TIP 2:
When the grandparents come to visit and offer to watch the kids for a day, seize the opportunity! Really. The kids can manage without you for a day.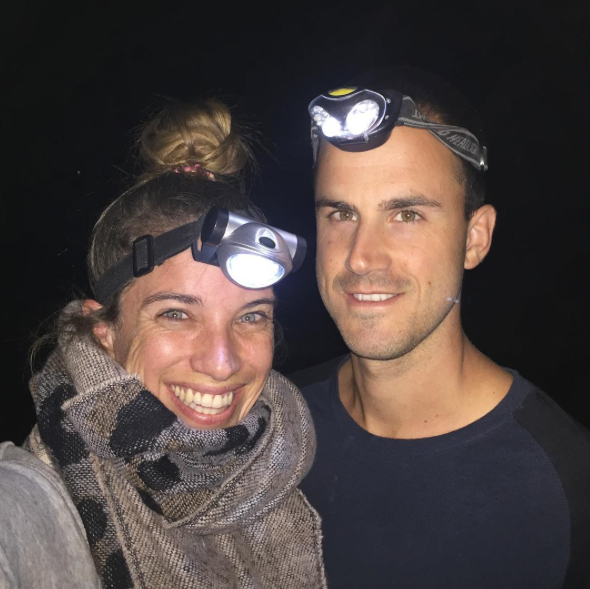 3 Wave bye-bye to the "Must See/Go/Do List"
"What? You didn't visit the Sossusvlei in Namibia? Or Ushuaia in Argentina? Or Kruger Park in South Africa?"
We can't count the number of amazed expressions we've seen when people hear that we missed quite a few highlights during our travels – and that we chose to skip them. We like to maintain a pretty slow travel tempo. We go with the flow and plan almost nothing in advance. That was probably different when we were travelling without children. We kept to a fast tempo then. Multiple excursions each day and longer bus trips were more of an option. We have had to change all that to adapt to our children's needs. Every day, we have a good look at where we are and we roll with it accordingly. What about all those highlights that we've missed? We don't lose any sleep about that. We see and experience plenty of other wonderful things.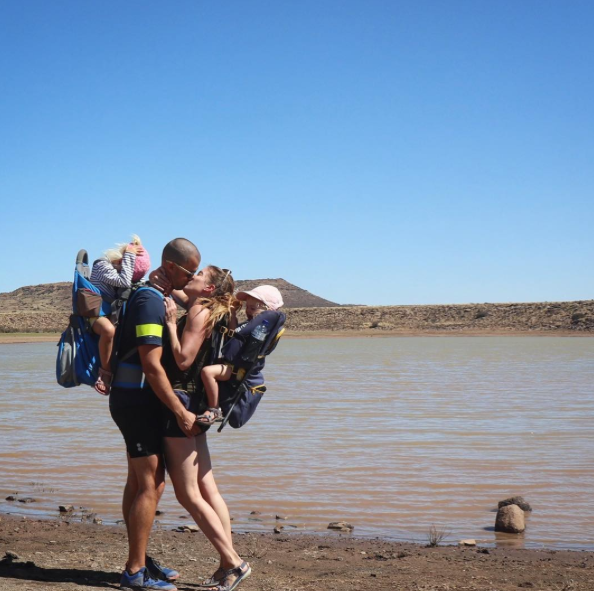 4 Quiet enjoyment on a mountaintop? Forget it!
Thanks to our Vaude Sport child carriers, we can go on some pretty great hikes with our daughters on our backs. Now that they're getting a little bigger, they're enjoying walking more by themselves. Even so, five hours is an awful lot for their little legs. Today, Jools climbed the Cerro Llao Llao in Bariloche by herself in an hour and-a-half. She was extremely proud of herself.
During the hikes we provide enough moments for play and discovery to keep it interesting. There's so much to see in the nature around us. And even so… It's good to have these things when we're on top of a mountain with no safety railings. It's not safe for little children who can't see the dangers. So we're always relieved when we can pack our little rascals safely into the carriers.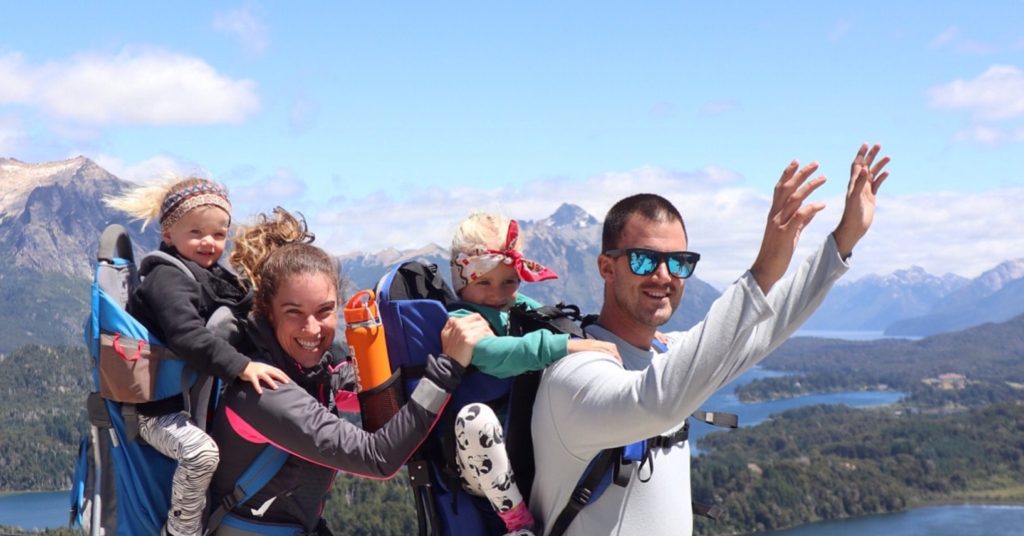 We have thought long and hard about it, but we can't come up with any disadvantages. Certainly nothing that specifically relates to travel. You'll have the tantrums, the falls, sibling rivalry, and the Terrible Twos at home as well. All those challenging moments go wherever you go. It's all part of the deal – it's all part of parenting.
It's much easier to list the advantages. You can watch your children growing from close up and you'll miss none of it. You'll see the world through their eyes – pure, beautiful and special. When you travel slowly, you actually see much more. You make contact with other people very easily. You'll find that anything can serve as a playground – even the long queue at the border crossing. You go places you haven't been to in years (like fun fairs and water parks) and you'll eat a lots and lots of ice cream.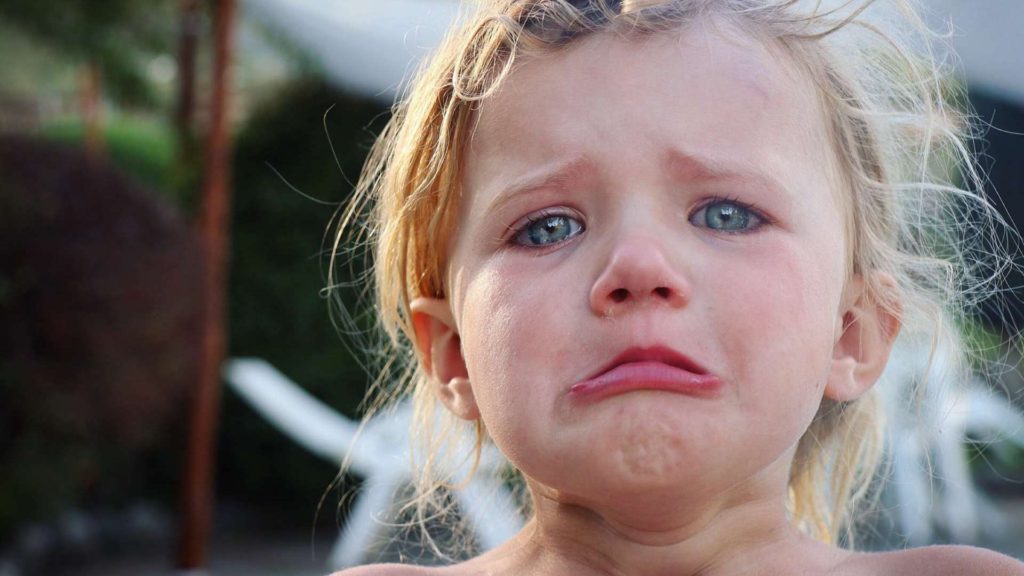 In short, travelling with children has been a huge success for us. It has enriched our lives.
Would you like to experience our adventures digitally? Every day, we take great pictures with our Canon EOS M5 camera and place them on Instagram under the name @theflyingdutchfamily.
The next instalment will take place closer to home – in the Netherlands. (Yay! The Keukenhof Gardens, the Efteling theme park, the SS Rotterdam, TerSpegelt holiday park, WILDLANDS Adventure Zoo, and Center Parks Sandur!), Germany (hiking and sledding in Hochsauerland), and maybe France ("Surf's up"), Spain (yummy tapas), and Portugal (even more surfing)!
Love,
Annette