The First Wide Body Airplane: Boeing 747
"A First Time for Everything" is a short series about the fact that things that are now everyday events had to start somewhere. In this fourth edition, the arrival of the widebody.
The Boeing 747
Shortly after the new Schiphol airport opened in April 1967, KLM decided to acquire the Boeing 747 to cater for the stream of travellers it expected to transport to their destinations in the 1970s. This meant immediate change for the young Schiphol. In 1969, a "head" equipped for the 747 was attached to the end of C Pier. The opportunity this change presented was seized upon to find out what the best number of aviobridges would be. It turned out that there was very little difference between using two aviobridges or three, so they settled on two.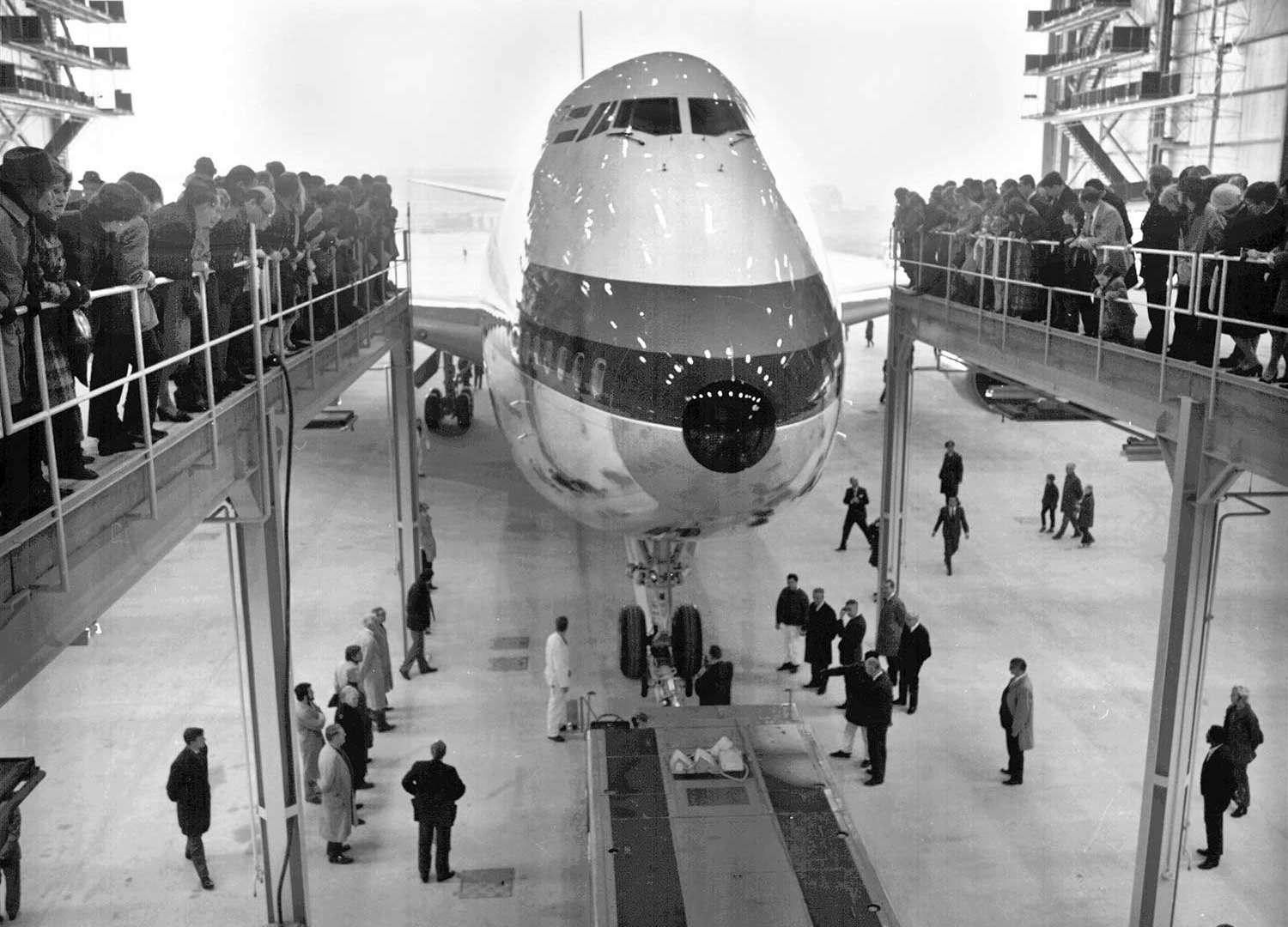 The arrival of the 747
The 747 was an exceptional aircraft for its day and its 353-passenger capacity, in the KLM constellation, was a huge leap forward compared with the largest aircraft KLM had in operation at that time. This had all sorts of consequences for handling, crew, maintenance and catering. Schiphol too had to adjust and, all in all, several years of preparations preceded the arrival of the 747.
KLM PH-BUA
KLM took delivery of PH-BUA, the "Mississippi", on 31 January 1971, with all the appropriate ceremony. Under the excited gaze of press, passengers, KLM directors and many others, the aircraft landed at a foggy Schiphol at 10:45 a.m. after a non-stop, 10-hour flight from Seattle.
Disposable tableware made its entrance
The processes in the cabin underwent considerable changes in the 747. The catering came on new trays and tableware, and single-use or disposable tableware made its entrance in economy class. Trays were developed so that the tableware could fit together like Lego bricks. The cabin crew numbered thirteen and strict new working methods ensured the entire aircraft could be covered by a crew of this size. The purser took on more personnel-related tasks and came to be less directly involved with passengers. Henceforth, the role of purser became more that of cabin crew manager.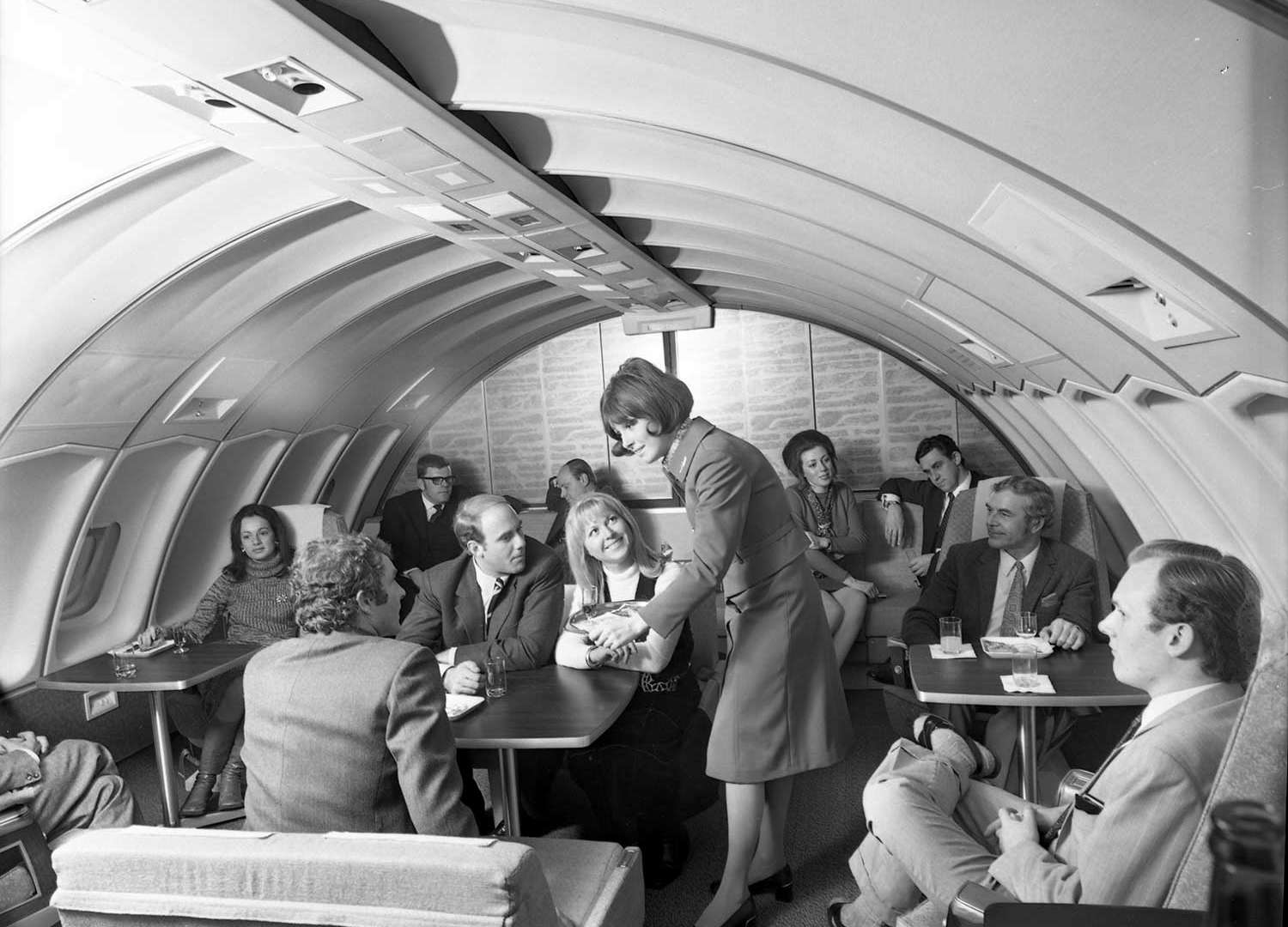 Pretend to be passengers
A lot of practicing went on in the days leading up to the first commercial flight to New York on 14 February 1971. Crew and plane were put through their paces, both on the ground and in the air, with the aircraft carrying a large number of KLM staff who had volunteered to be pretend passengers. Nothing was left to chance.