Photography is my second passion. And I get to combine it with my first, because I fly all over the world as a pilot for KLM. The view from my cockpit is incredibly spectacular. When I look at a plane, I could shoot a thousand photos. I love sharing the ones that really touch me in some way. Those that are remarkable and those that are unremarkably powerful. People sometimes say that my photo selections are somewhat artistic, but I'll leave that to you to decide.
Rainbow
I can cross this one off my photography bucket list. I'd once seen a photo online, showing just how beautifully a plane and rainbow can be combined. I shot this on a November day. It was typical Dutch autumn weather. Short, heavy showers alternating with sunshine. Perfect rainbow conditions. We'd already encountered a couple as we were approaching Schiphol. And as I left the plane, this one seemed to appear before my eyes. A lucky shot. And as you see, not coincidentally, the pot of gold is inside the plane.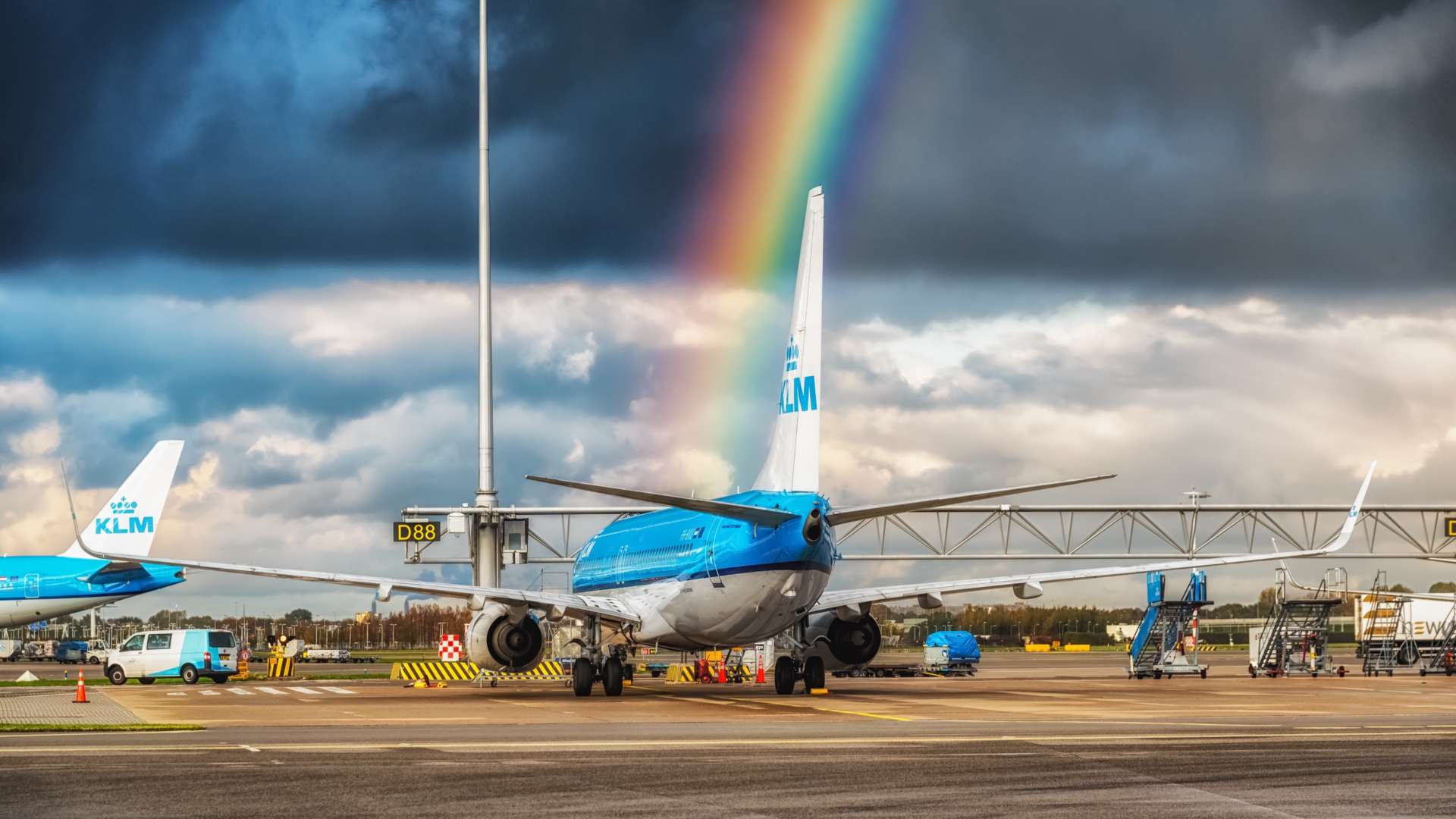 Reflection
I'm always on the lookout for reflections. In (mirror) glass, an aircraft fuselage, puddles – anything that reflects a sharp image. It changes the look of the photo slightly. Sometimes it forces the viewer to take a longer look, working out what it is. I've developed quite a good eye for things that reflect. And when they reflect. Airport buildings often feature a lot of windows and glass, making it easier to find an interesting composition.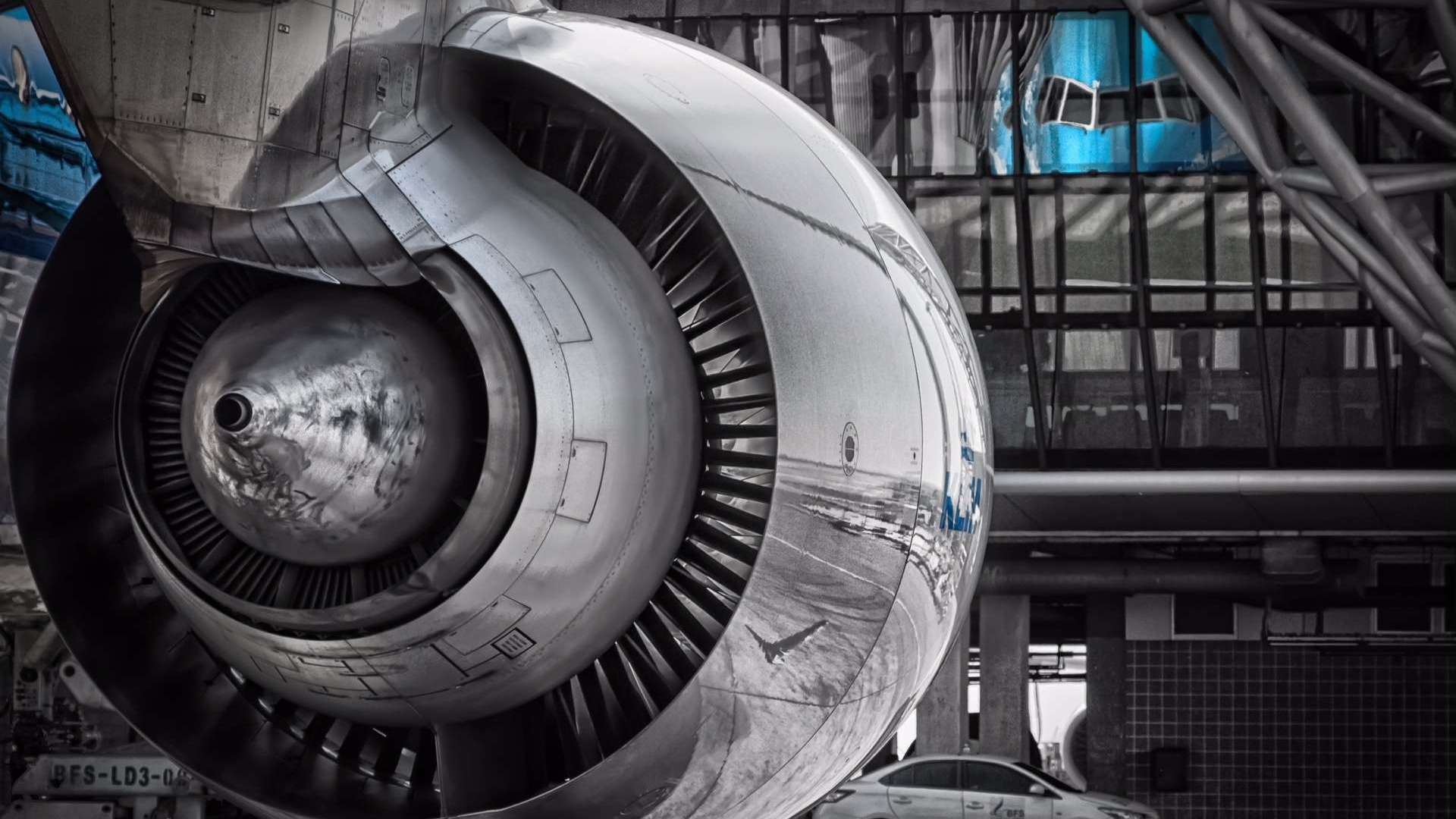 I made the photo above in Bangkok, a couple of years back. With a bit of fantasy, you can imagine that the aircraft is checking out its own reflection. To emphasize the reflection, I took out all the colour, except the KLM blue. I took the photo right under in Billund. Same composition, different plane. By editing the photo in the same way, the two now form a lovely dual portrait of the planes I have flown at KLM.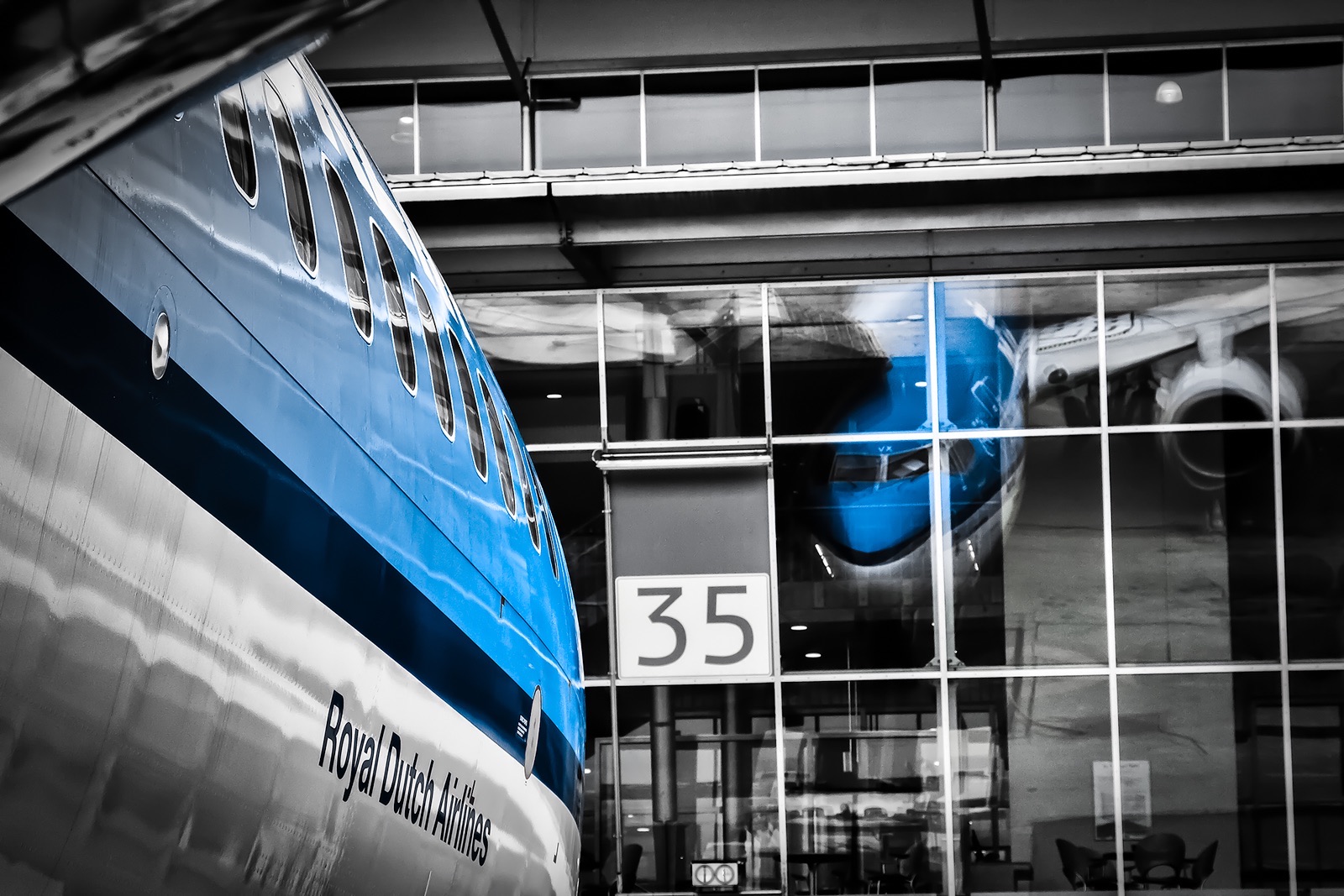 Passenger version
The McDonnell Douglas MD11 has now been phased out of the KLM fleet. We were the last airline still flying the passenger version of this plane. I took this photo a year before the final phase-out. The heavens are splitting open after a heavy shower. The light falling on the plane is near biblical. A metaphor for the type's imminent departure. Although the final trip to the boneyard is, of course, a lot less glorious.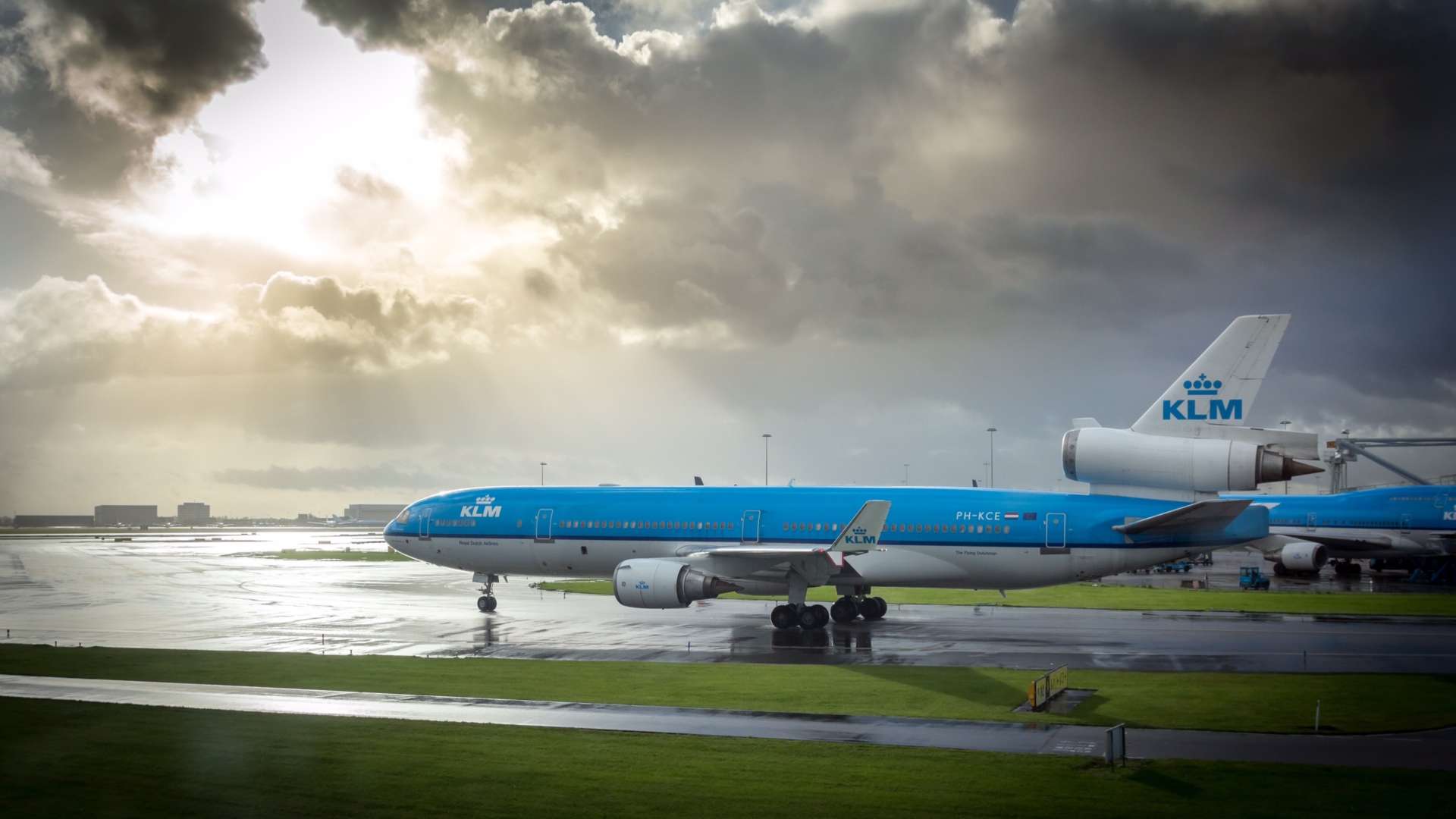 Surrealism
This is one of my personal favourites. I shot it after a long flight to Buenos Aires. After 13 hours of nonstop action, the engines have come to a standstill. We left Schiphol the night before, arriving in Argentina at the crack of dawn. With our nose pointing west, the sun came up directly behind us. The fiery-red glow filled the engine, creating this almost surrealistic image.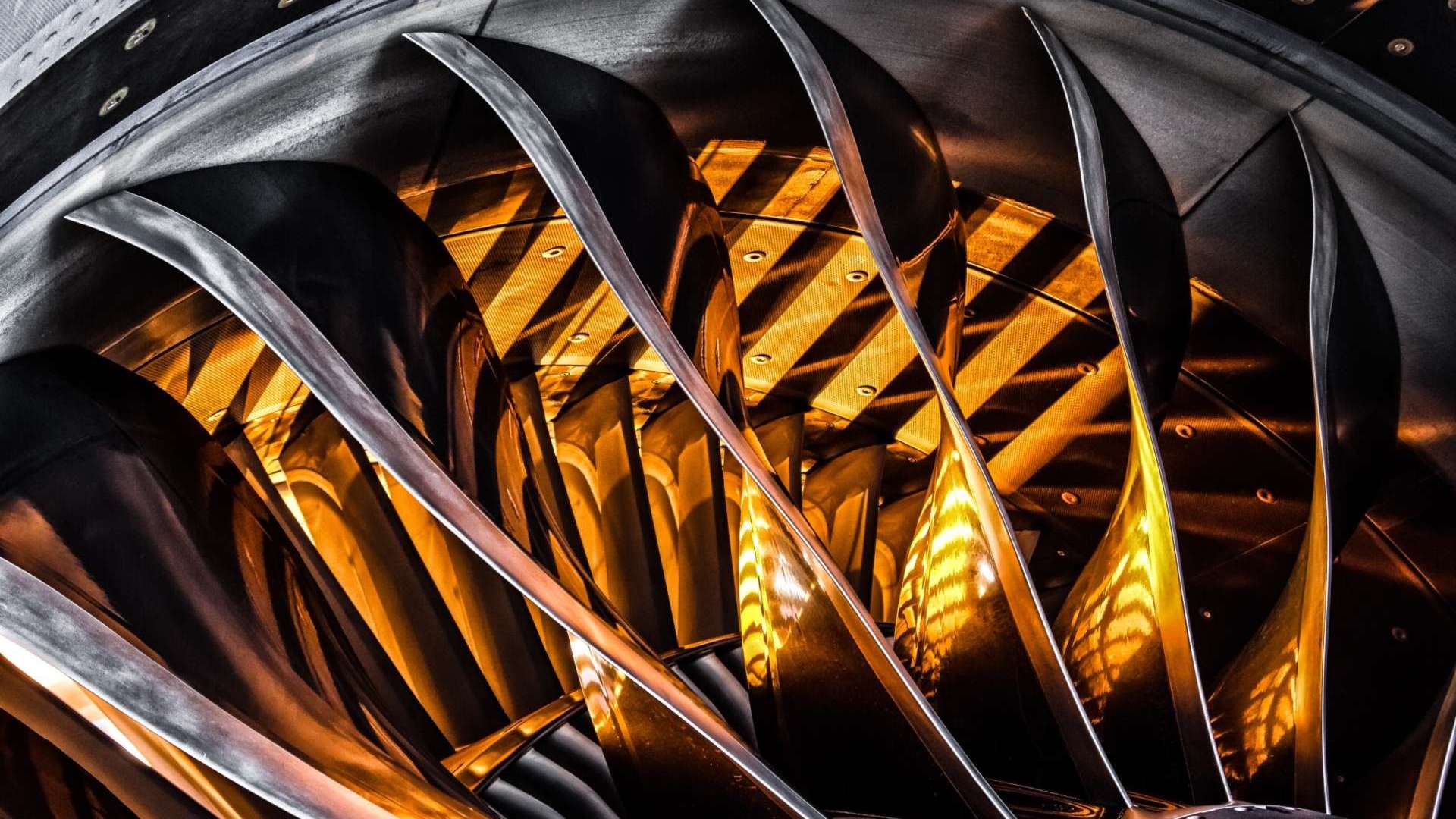 Waterhole
I actually never give titles to my photos – unlike the headings in this blog – but in this case I always think: waterhole. These planes are gathered in a circle at Schiphol's F Pier. They are being refilled after night flights. Drinking water is being replenished, kerosene and oil are being pumped in, and the catering is being uploaded. These aircraft have flown to Schiphol from far and wide through the darkest night.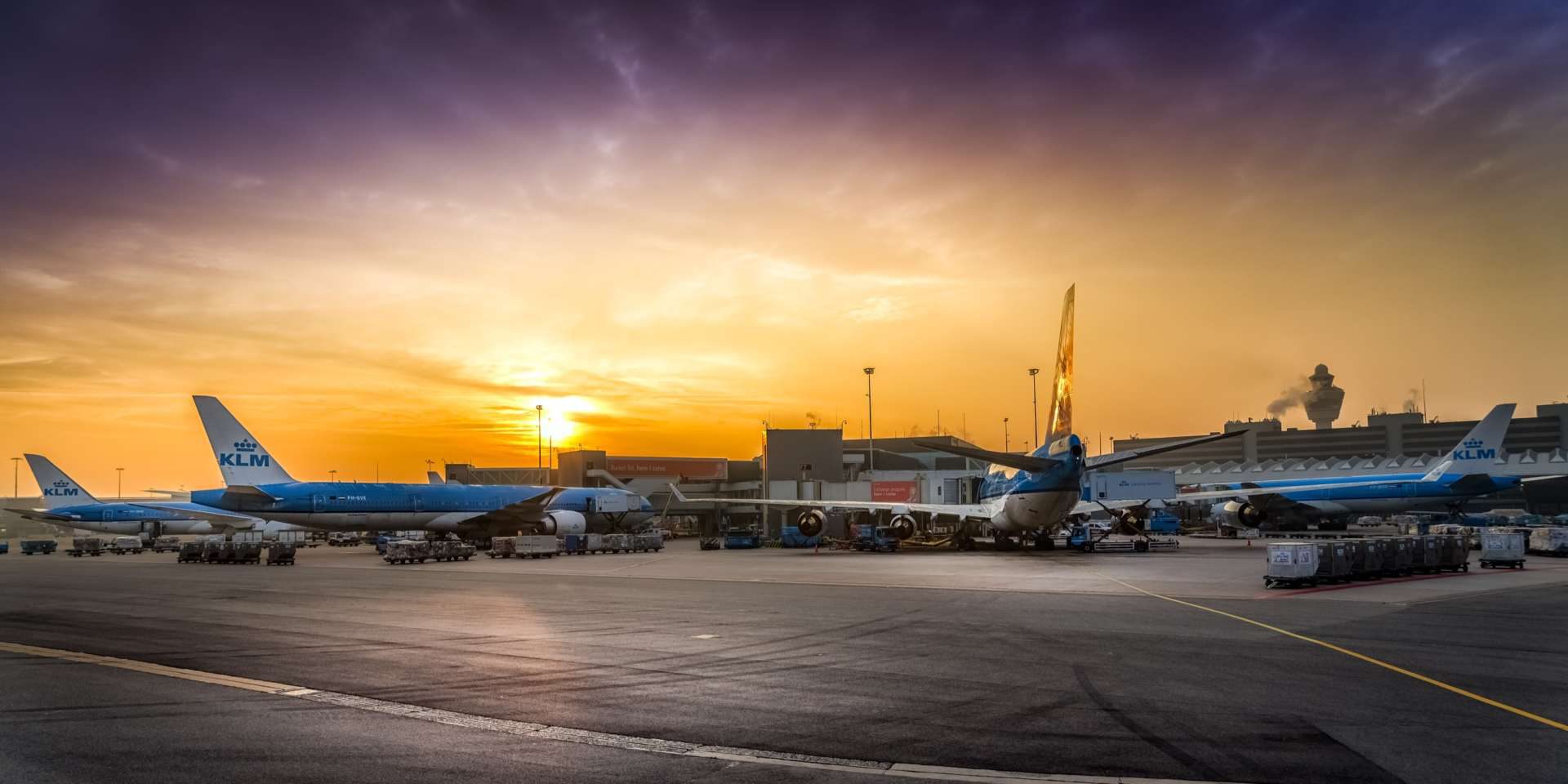 They made their approach around the time that most working people wake up. Later, as the sun is coming up, a small army of people are busy ensuring a swift turnaround, so that hundreds of people can board to be carried to new destinations.
The power
This is where it all began. Not the most eye-catching photo I've ever taken, but it was picked up by KLM's social-media editors, who asked if they could use it for an announcement. KLM was sponsoring the Amsterdam Music Festival that year, and this photo featured on the poster for the event.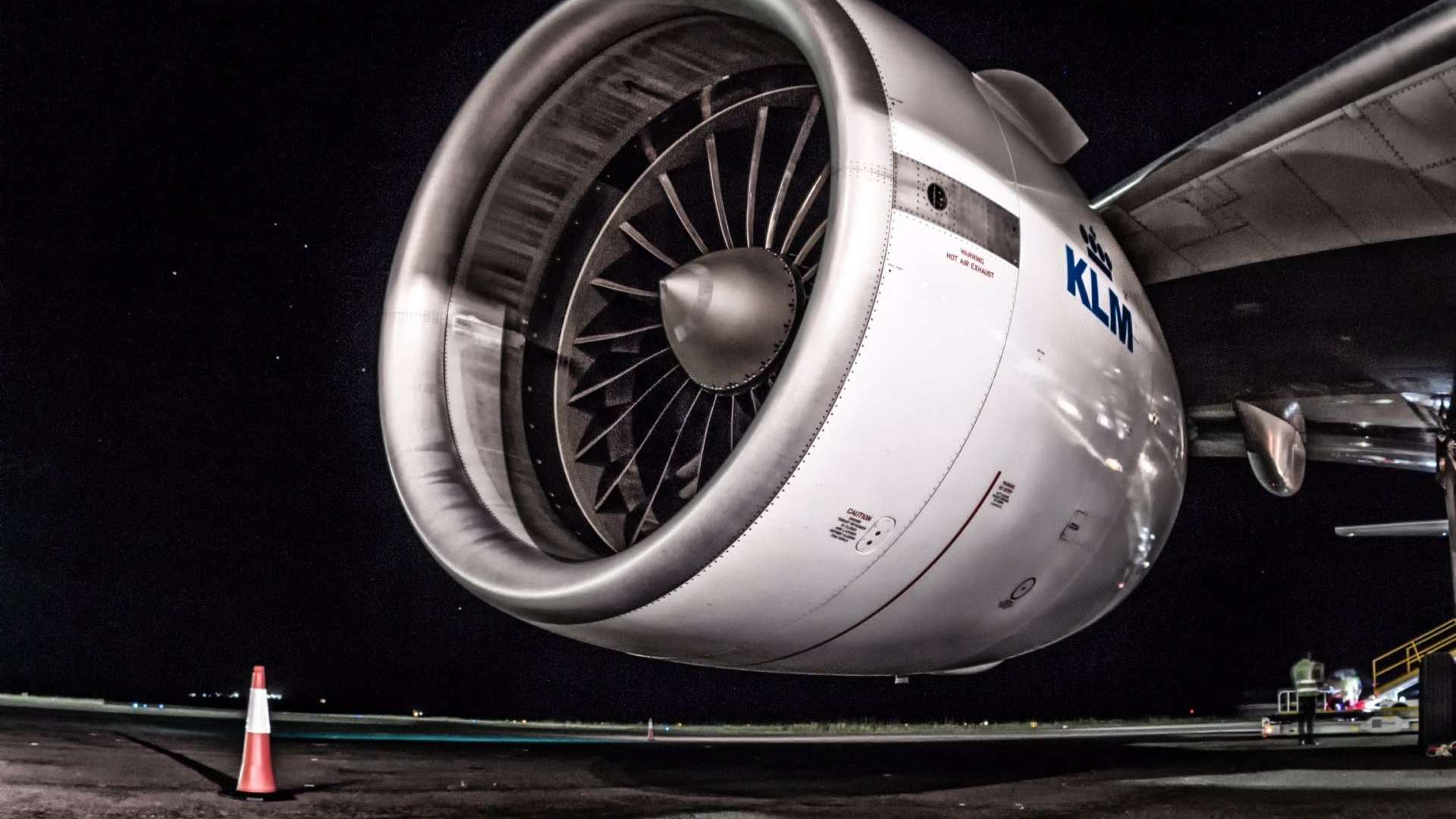 This is the airport at Kilimanjaro, Tanzania. By far the smallest airport I've ever landed at with a Boeing 777. It's also one of the few airports where stairways are still used by the passengers, instead of a gate with a jet way. After a short stop, the crew flies on to Dar es Salaam, which takes another 45 minutes.
Because there are so few major cities in this area, the sky is the deepest black. You can even see stars in this photo. Photos of aircraft engines, this one in particular, always radiate power. This photo is also special because it marked the start of a very special and interesting cooperative project.