The Flightographer #4 | The World Of Reflections
I'm a pilot with two passions: flying and photography. In this blog, I share some of the amazing things I encounter around the world – travel experiences and images. 
In an earlier blog I Wrote about how I go in search of things that create reflections when I take photographs. Reflection creates a different perspective and can give photos a "twist." They make you see things differently. I see reflections in everything from puddles on the ground to the clean lines of airport buildings covered in glass. But the hull of an aircraft, with light hitting it at a specific angle, lends itself to reflection. Reflection can make an everyday photo into a special one. It can keep you watching.
Boeing 747
This 747 was parked at Schiphol-Oost last year. Its mage is reflected in a puddle. The aircraft went into service at KLM in 1994. It has now been phased out. It had logged countless hours. It transported millions of people around the world, used many litres of fuel, and quite a few sets of tyres. Just a few days after I took this picture, it made its last flight to Twente Airport where it was broken down for parts.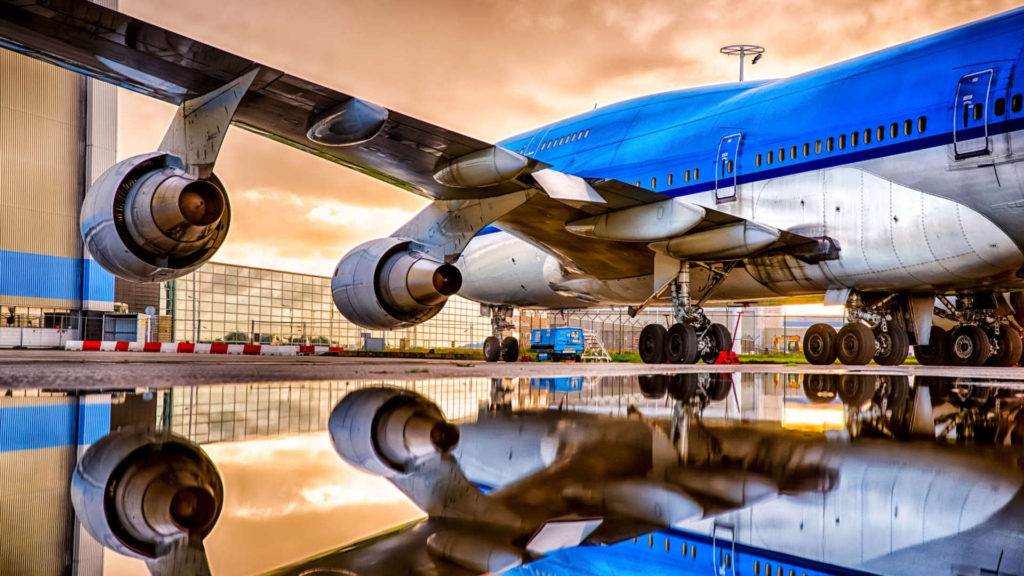 'Refleception'
During a recent visit to Bilbao, I had to see the artwork "Tall Tree & The Eye" which stands next to the Guggenheim Museum. The piece is by Anish Kapoor. It is a tall pile of shiny chrome balls standing over a pool of water. The balls reflect their surroundings as well as the adjacent balls, which reflect the balls next to them, and so forth. And the entire piece is reflected in the water below. Refleception! Another well-known work by Anish Kapoor is "Cloud Gate" in Chicago, also known as "The Bean." It goes without saying that it is on my photography bucket list.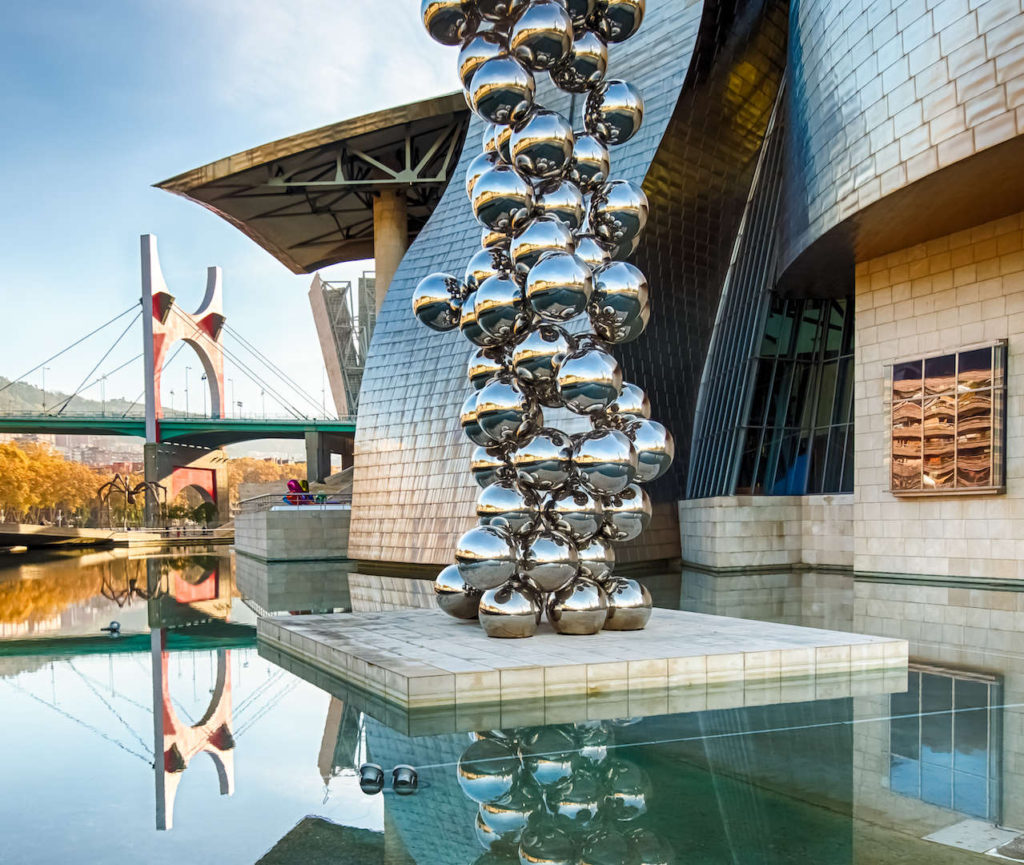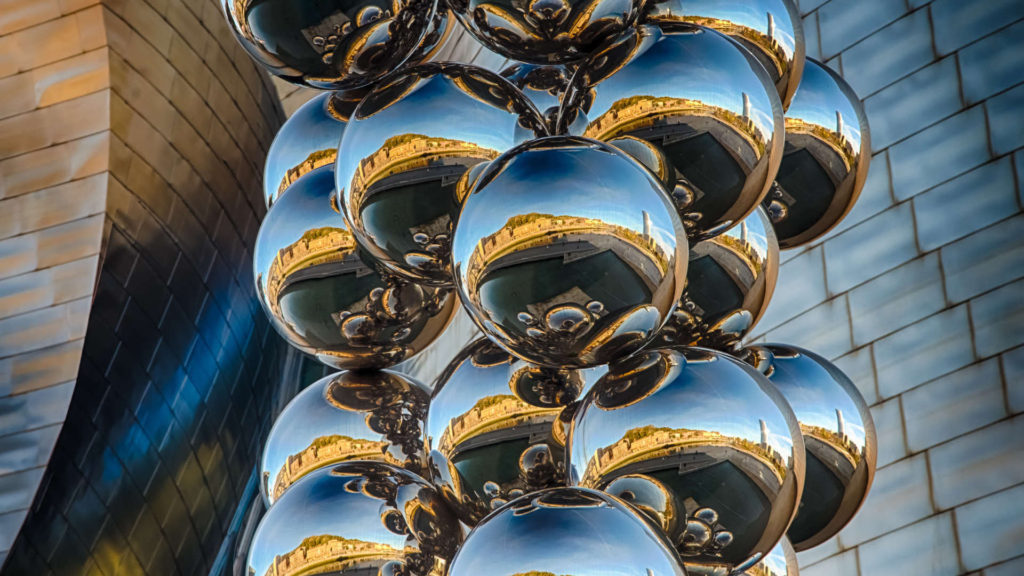 Ultimate light
In the winter, when the sun hangs low on the horizon, an aircraft hull can turn into a giant mirror when it is at just the right angle. Combined with its rounded surface, this is the kind of light that makes me want to grab my camera.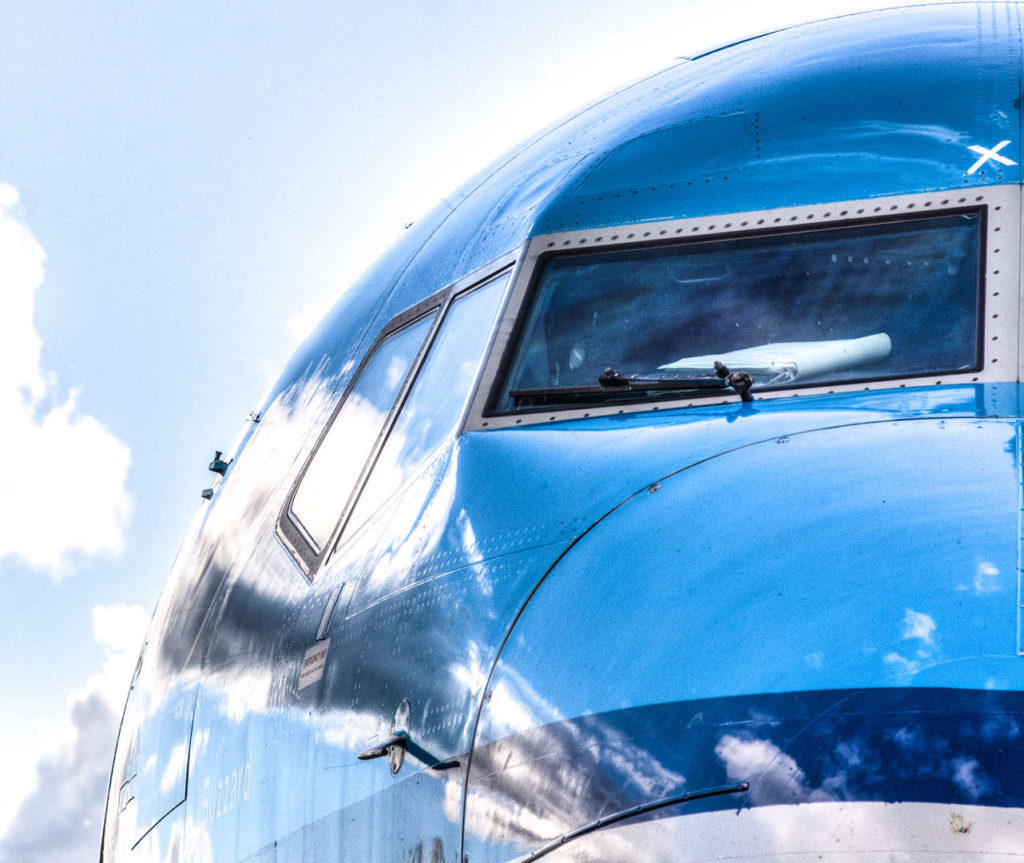 What appeals most to you?
The photos below reflect (pun intended) some of my favourites.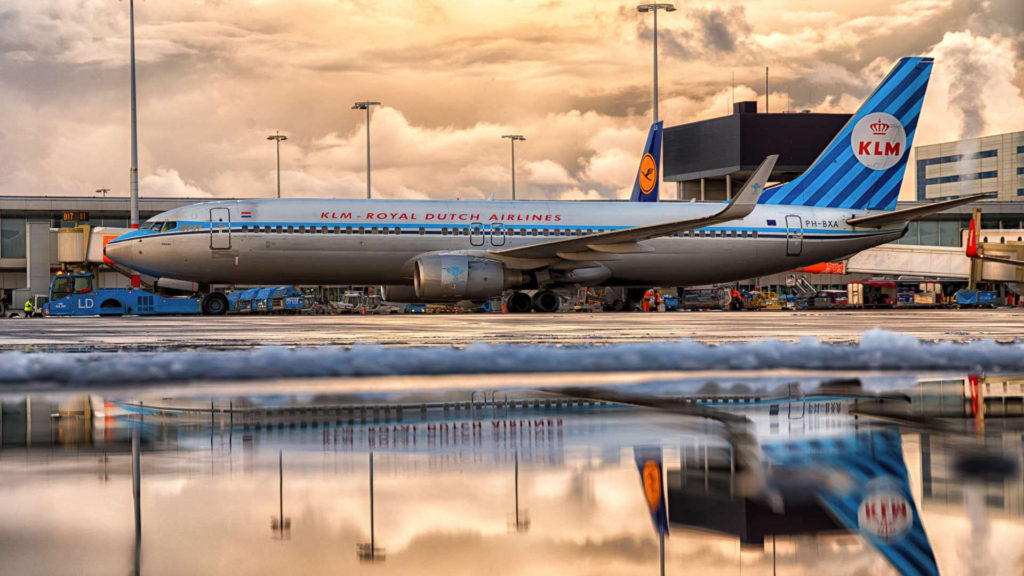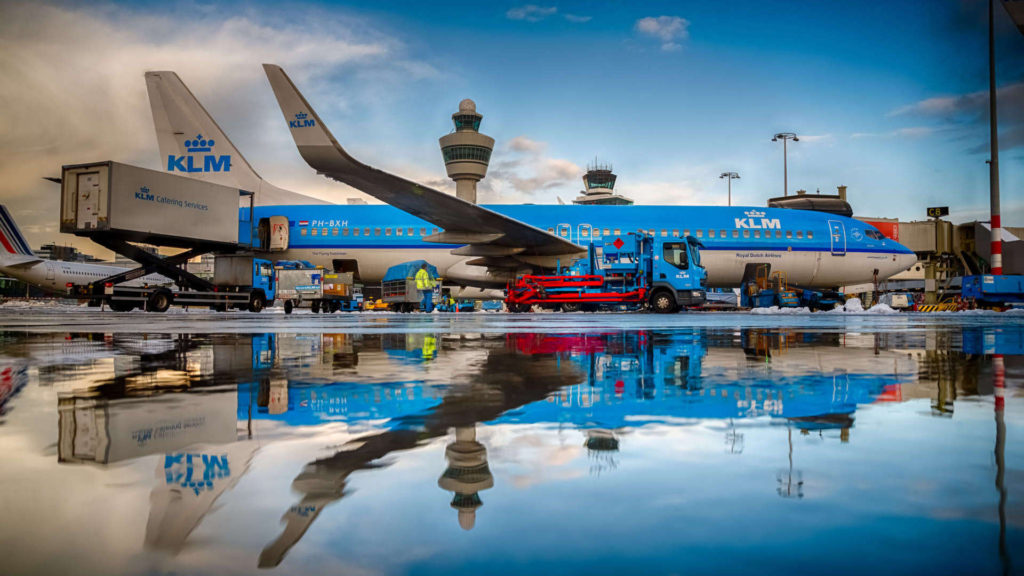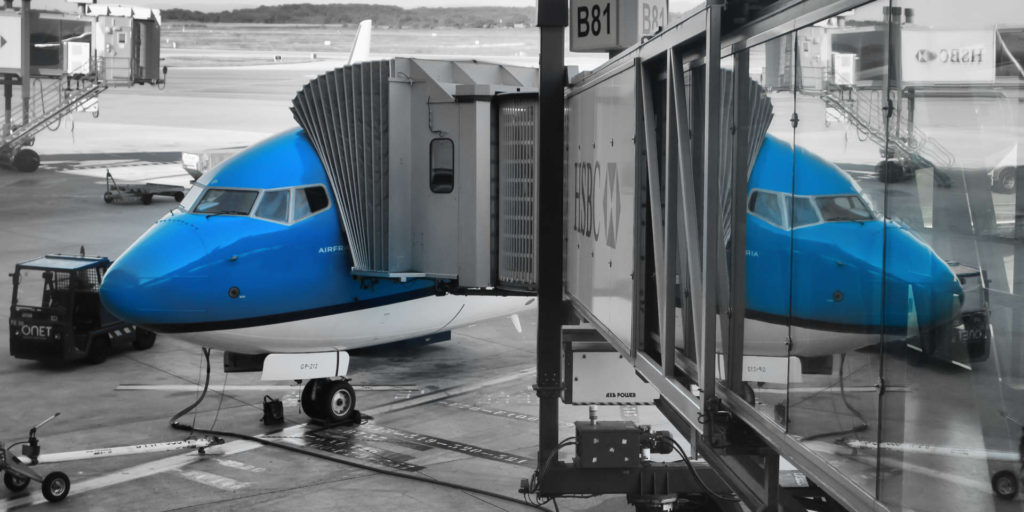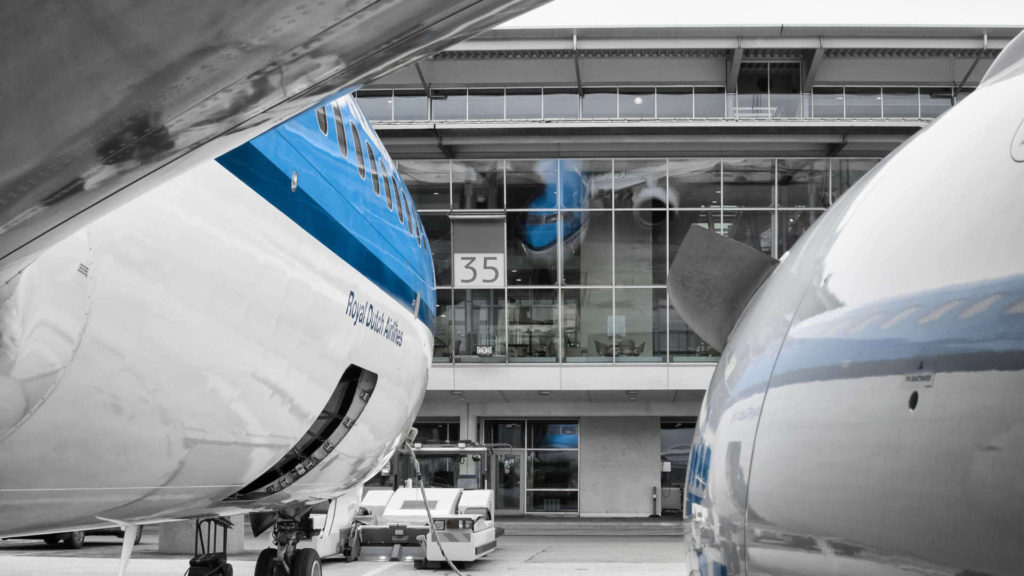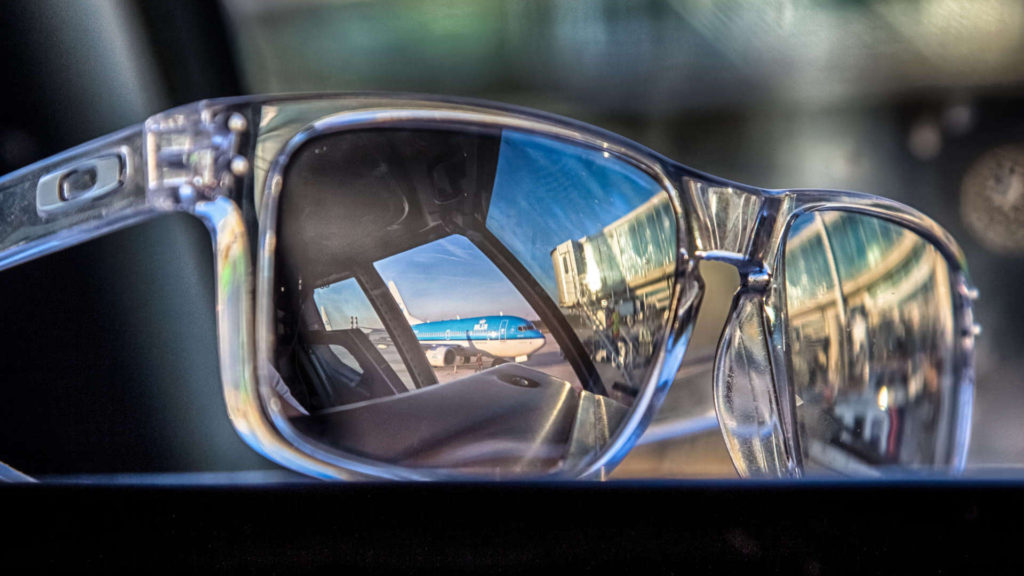 Do you want to see more of my photos? Read my other blogs here!