The Flightographer #2 | Awesome Light Can Be Found…
I'm a pilot with a second love: photography. In this blog I share some of the amazing things I encounter around the world – travel experiences and images.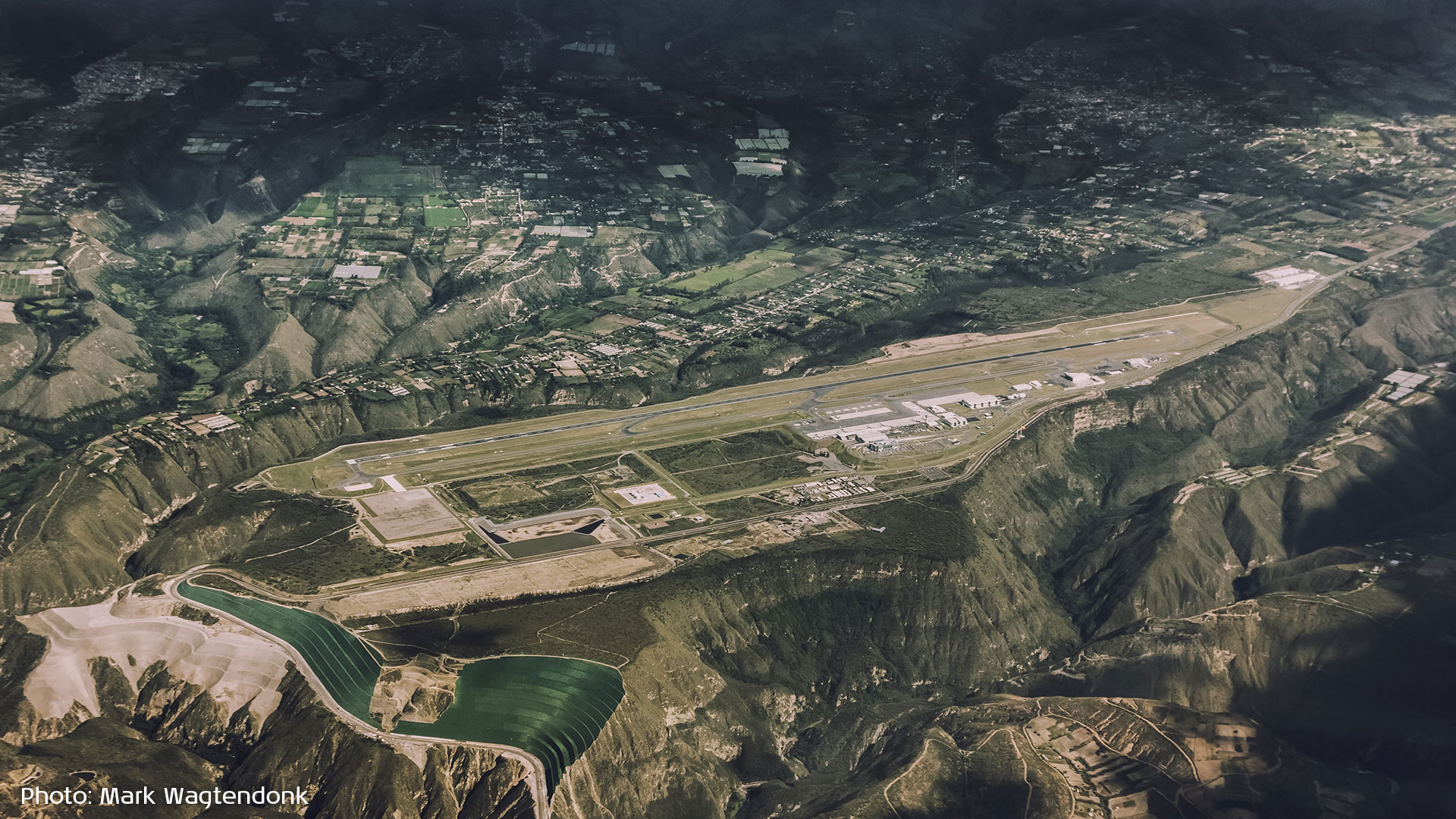 Light. Good pictures need good light. Yet it's impossible to define precisely what "good" means. It has so much to do with personal preference. One place where I often encounter what for me is "beautiful light" is Quito in Ecuador. The airport and city lie high in the Andes mountains, more than 2500 metres above sea level.

View from the air traffic control tower
Colours always seem deeper at altitude and the cloud formations in the mountains form a gorgeous backdrop. With the help of the station manager at Quito, I got permission to photograph the arrival of the flight from Amsterdam. The picture here was taken from the air traffic control tower. After a short stop in Quito, this flight travels on to Guayaquil, before returning to Schiphol.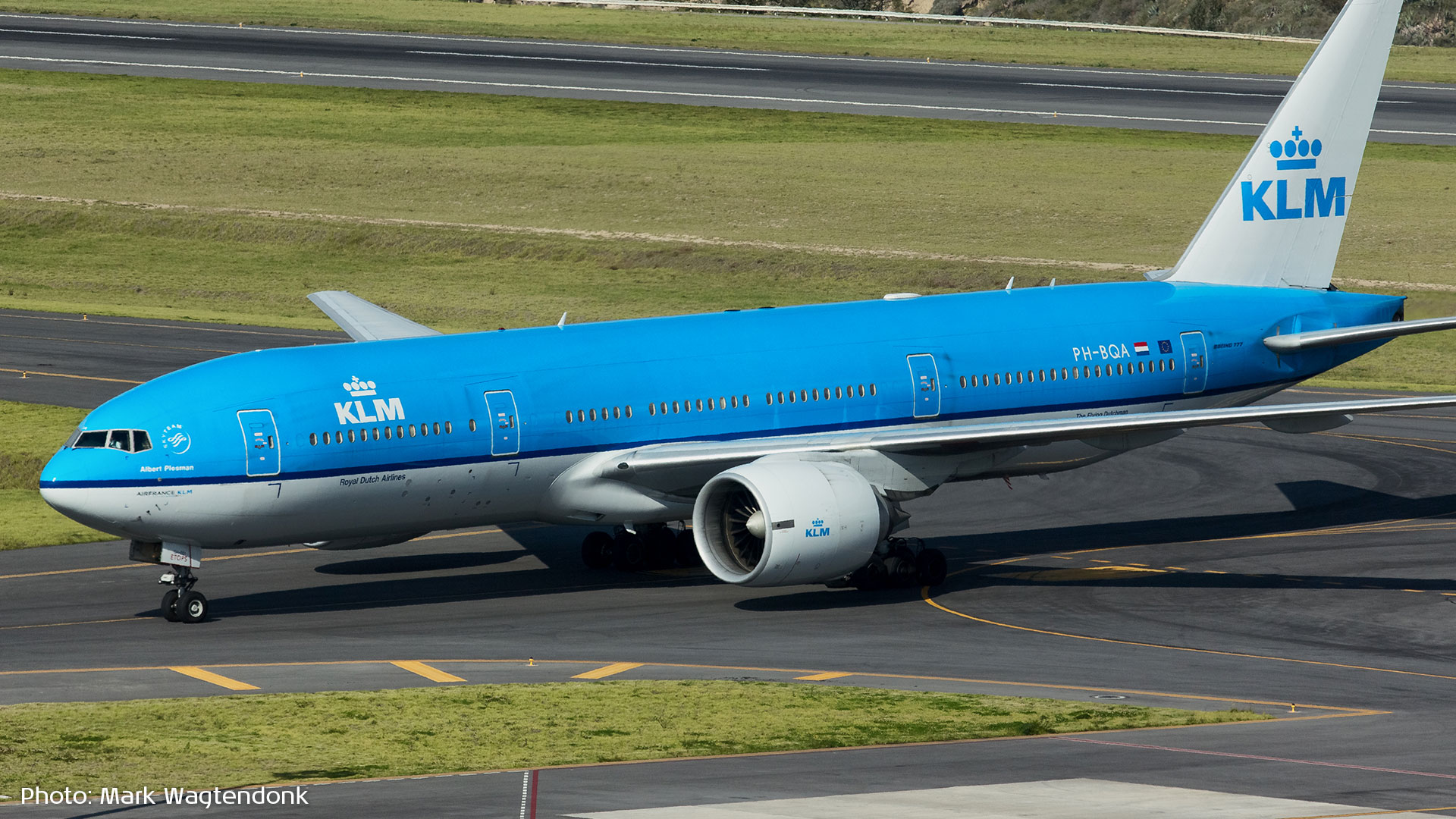 The current airport at Quito opened in 2013. The old airport had no room to expand and the location presented a number of other problems. It was situated in the middle of the city and close to a high mountain, which meant you could only approach the runway from one direction. The runways weren't entirely horizontal either.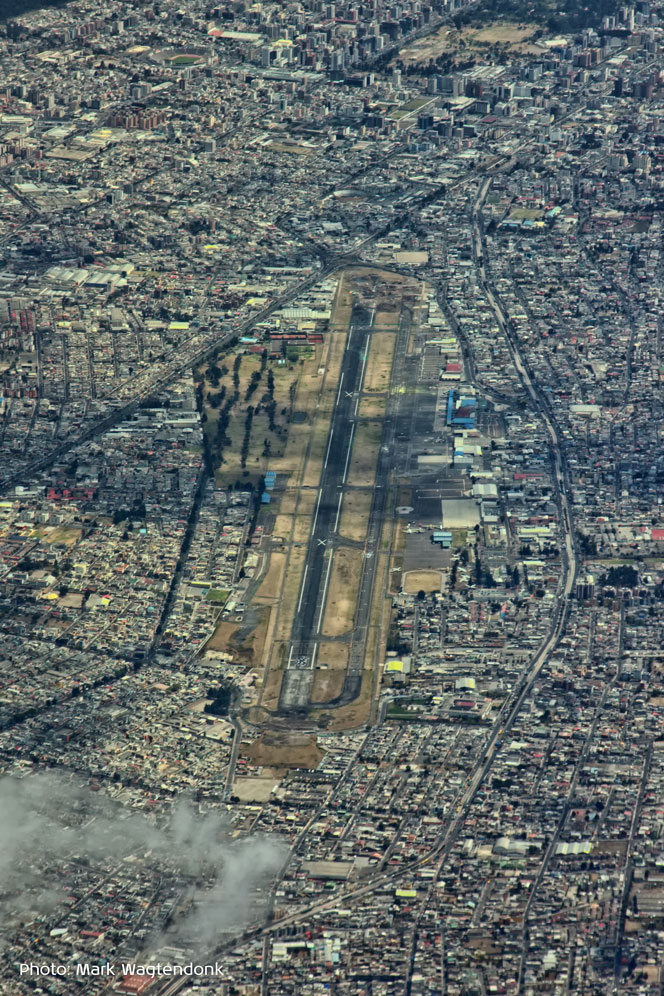 The new airport is on a plateau in a valley just east of Quito city and can be approached from both the north and south. There's plenty of room for growth here.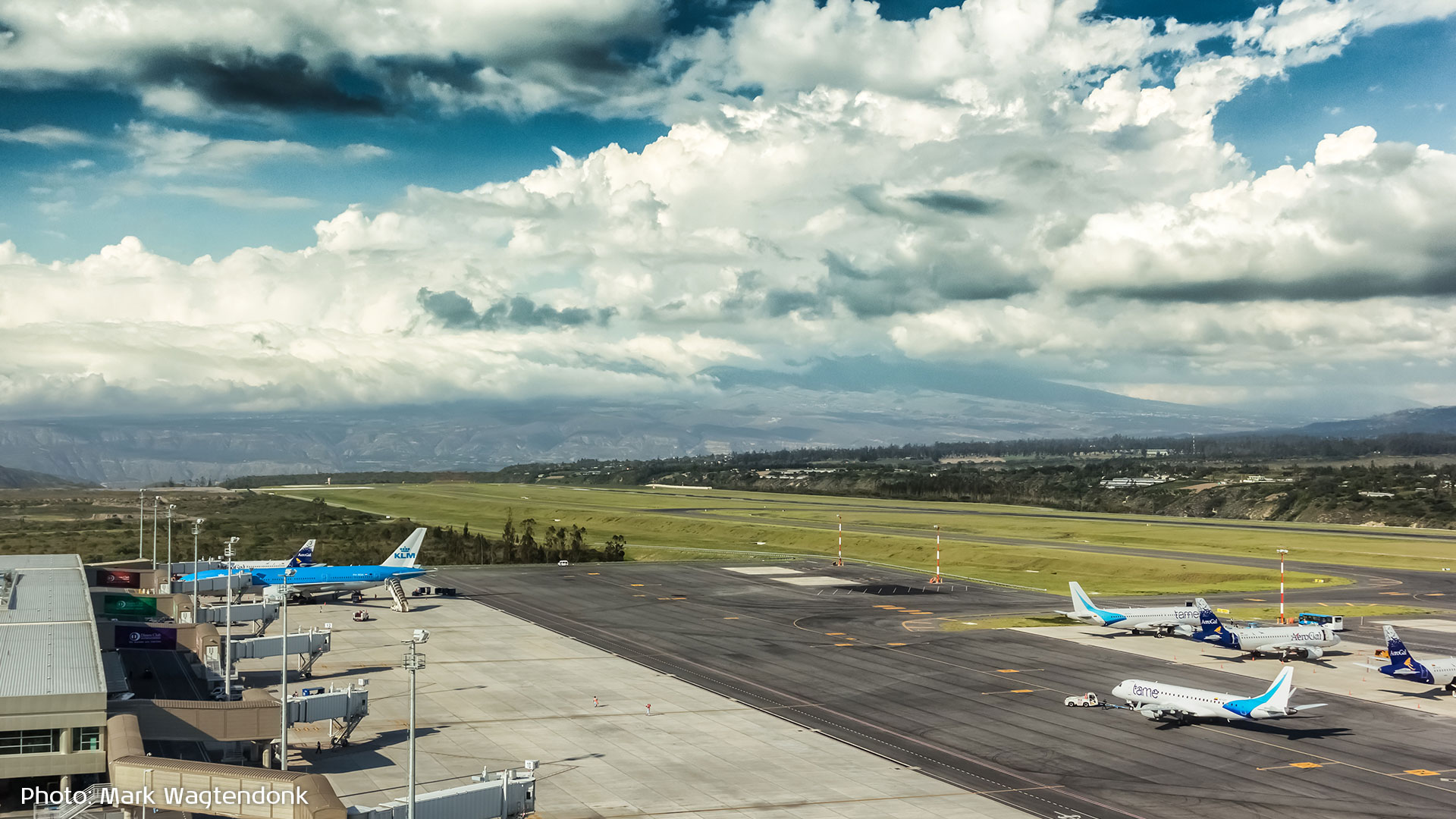 Photogenic Quito
When I was flying 777s, I used to love coming to Quito. Its stunning situation made it not only highly photogenic, the airport was also technically interesting for a pilot. Quito is a beautiful city with friendly inhabitants and delicious food. It's a spot I love returning to. And, at the new airport, we often catch good light.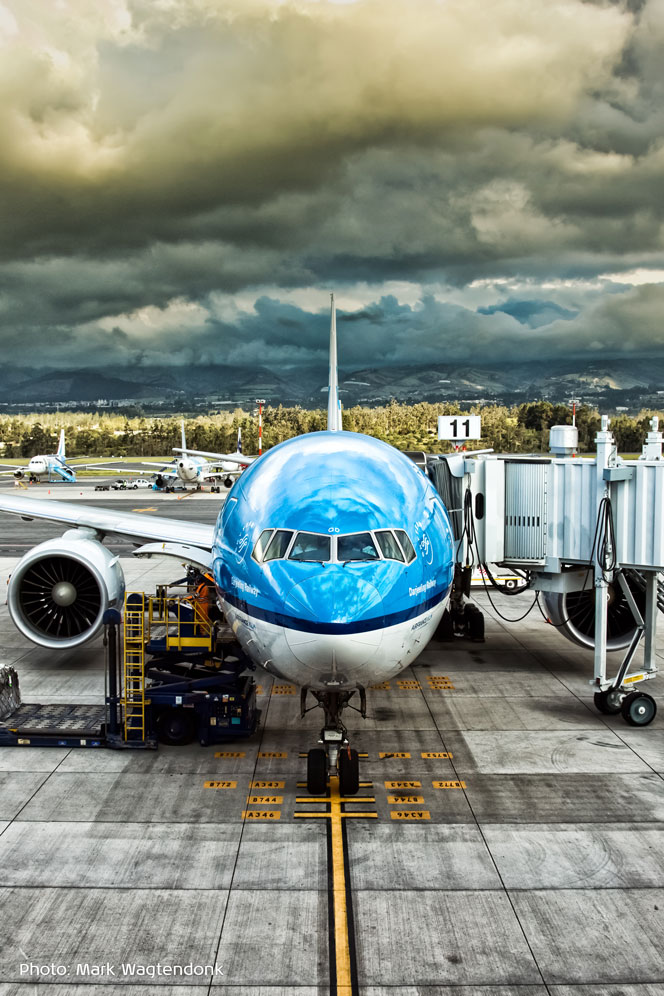 Did you know we made a Cockpit Tales video about Quito Airport? Watch it here: