The Flightographer #3 | Shooting Starry Skies
I'm a pilot with two passions: flying and photography. In this blog, I share some of the amazing things I encounter around the world – travel experiences and images.
On long-distance night flights over remote areas, where there is minimal light pollution, the starry skies are always on glorious display. Did you know that, in the early days of aviation, pilots actually used the stars to navigate? There was even a specially trained navigator on board for this purpose. When night fell and the landscape was no longer visible, a sextant was used to plot a course.
Stars on the horizon

Nowadays we use GPS to determine our location and route, which means we no longer need the stars, unfortunately. Nevertheless, it is truly magnificent to see the stars on the horizon, especially on moonless nights.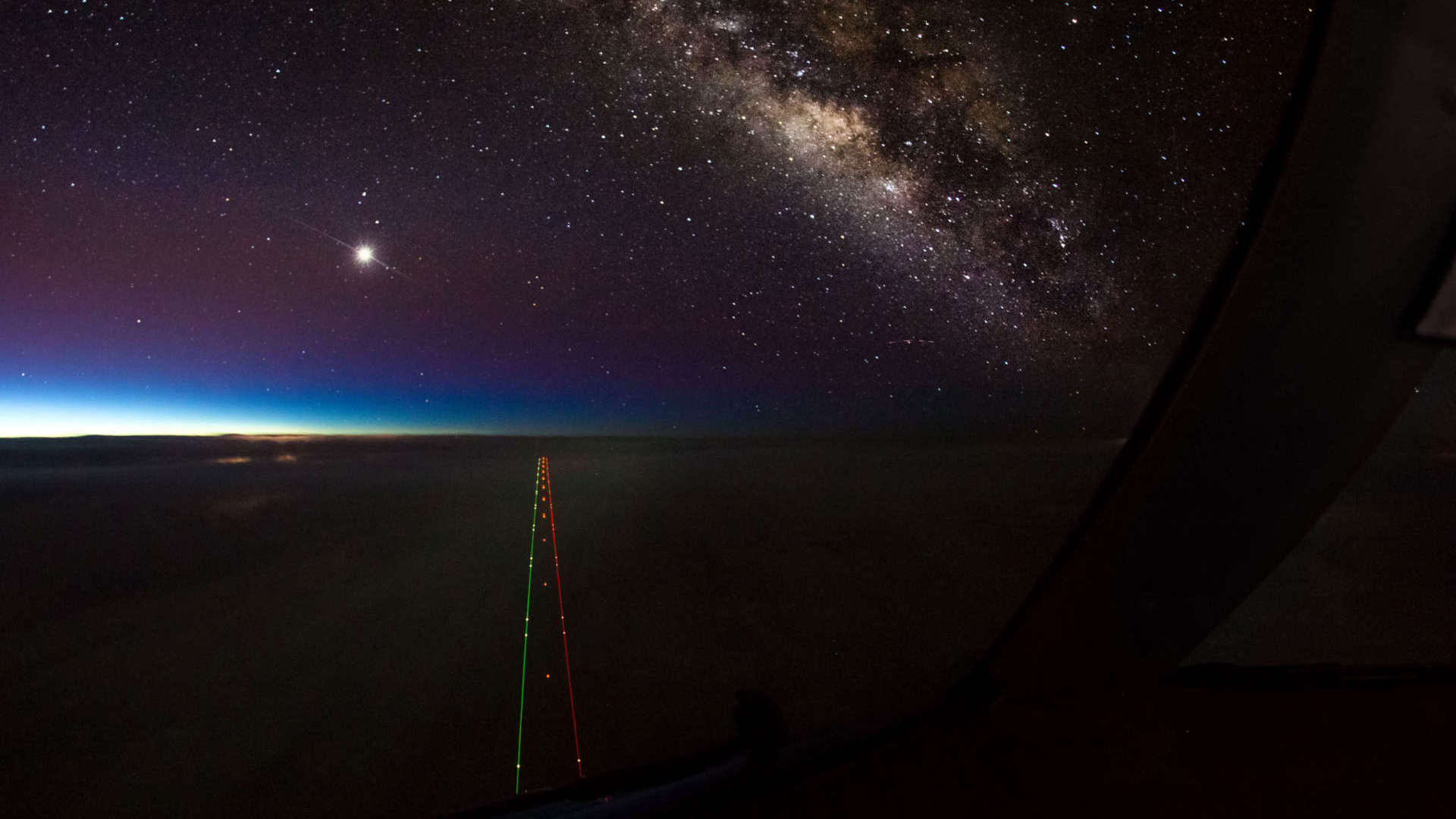 The photo above was made on our way to the Middle East. The Milky Way is clearly visible. Dawn is already peeking over the horizon and, while the shutter of my camera was open, another plane passed under ours.
The photo below was made on a moonless night on our way to South America, flying over the Atlantic Ocean, without any sign of life around us, under a blanket of stars. To make this photo, I left the shutter open for 30 seconds. Fortunately, there was no turbulence, which is why this photo is almost totally unblurred.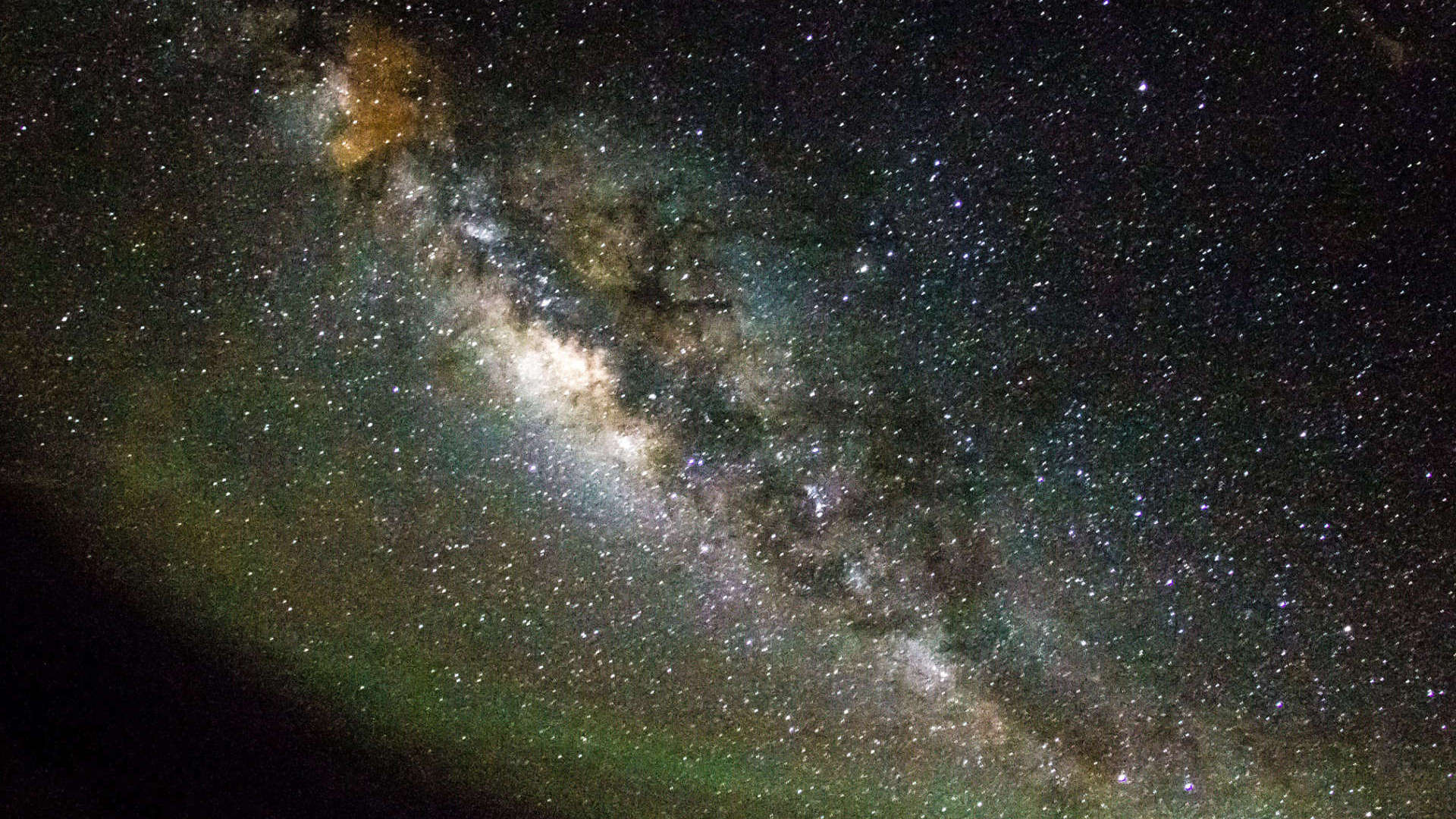 If you look carefully, you'll see that the stars in the photo are tiny stripes. This is the distance they covered in the night sky while the shutter was open.
Sitting and staring at starry skies
If you look at the stars often enough, it becomes easier and easier to recognise various constellations. This incredible display also prompts philosophical questions from time to time. Hopefully, they'll be answered in due course. In the meantime, I'll just keep shooting the starry skies with my camera.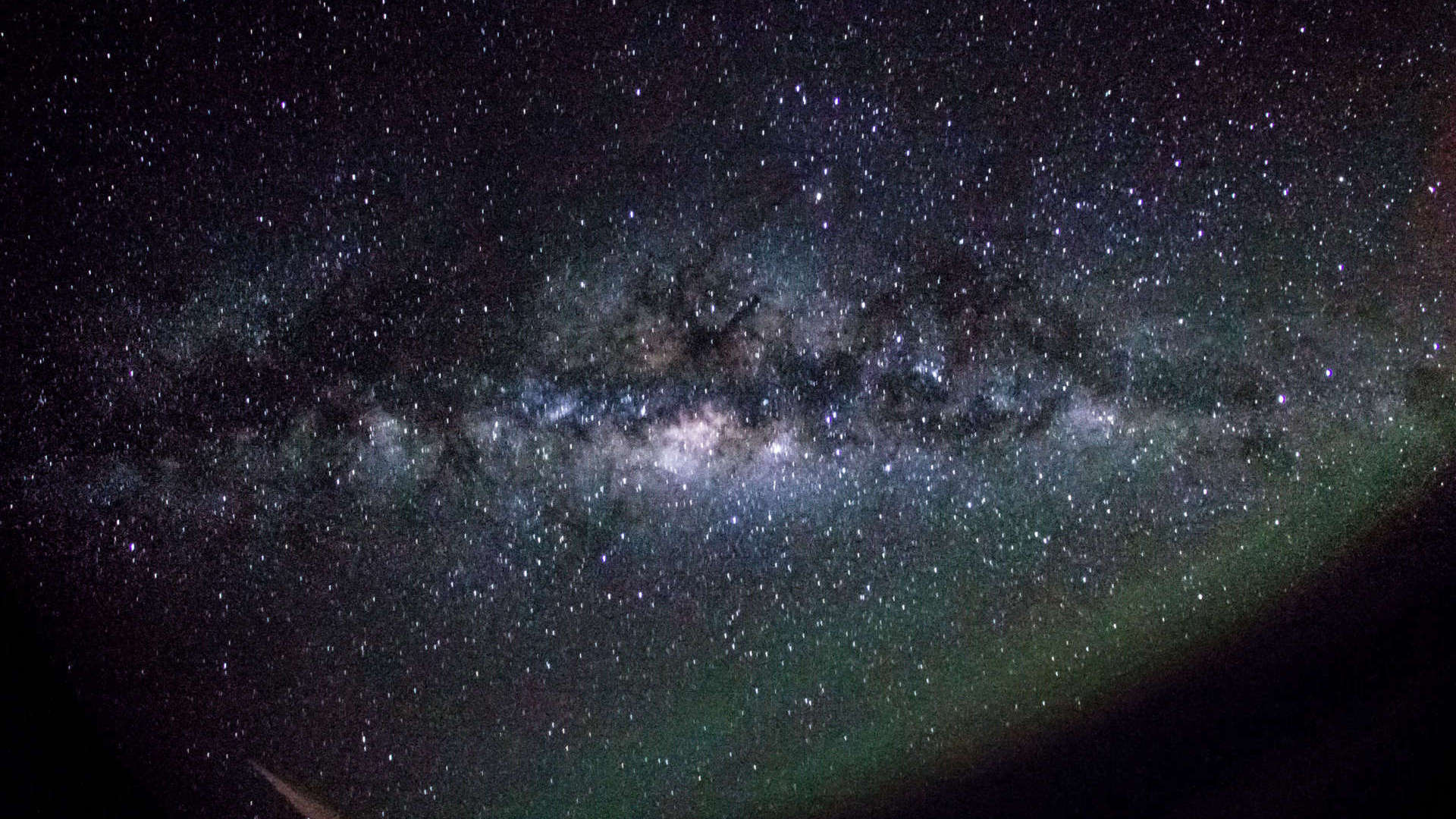 Do you want to see more fascinating pictures? Read my other blogs here!