The KLM Crew Centre – Home To a Travelling Folk
When you see me and my colleagues walk through the airport, you may well think we shake hands and walk straight to the gate. But this is far from true. By the time a KLM crew makes its way to the aircraft, we have several hours of preparation behind us. This takes place at KLM Crew Centre. It is here, in the space of a couple of hours, that I transform from a private individual into a steward, every flight again.
KLM Crew Centre serves two purposes. The first is work related – signing in and flight briefings. The other is more psychological. The crew centre is the only stable spot in my working life. I work irregular hours, have no fixed team of colleagues and I arrive at Schiphol only to leave again within a couple of hours. Crew Centre compensates, somewhat, for the lack of a "home".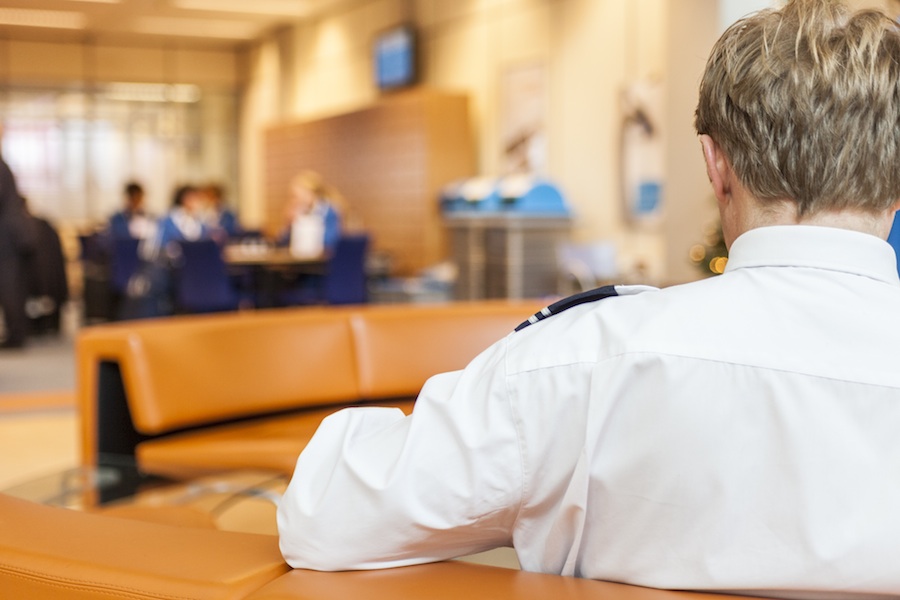 Queries, worries or a chat
I run into dozens of colleagues at Crew Centre and there's always someone I know. There's a coffee & snack corner, where I usually grab a seat to go through my email and post, and there are support services, such as HR and Flight Support. But the people who are primarily responsible for my relationship with the company are the cabin personnel managers. They take turns at a large table near the coffee corner to answer questions, listen to concerns or simply to have a chat.
Signing in
Even my irregular profession has a routine: signing in. When I enter the building I scan my passport and receive my flight plan and a number of announcements, warnings and reminders. Don't forget to bring your mosquito repellent for dengue fever! Is your US visa up-to-date?! Credit-card fraud occurs in this hotel!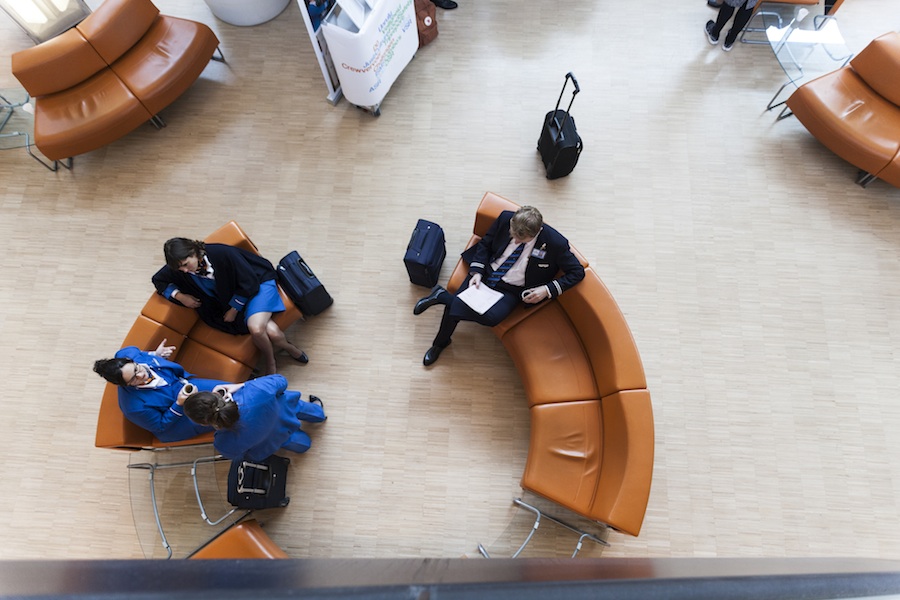 Next I hand in my suitcase and collect the daily allowance to spend on meals in the hotel. Then I go to the pre-briefing area, where one or two pursers prepare the briefing, and I introduce myself. This is where I get the first flight details.
Safety and service
KLM is renowned for its onboard safety and personal service. The foundations for us cabin crew are laid during the flight briefing. Here we spend most of the time discussing safety. Onboard service issues are communicated via our iPad. This allows more time for one of the most essential aspects of the briefing: team building.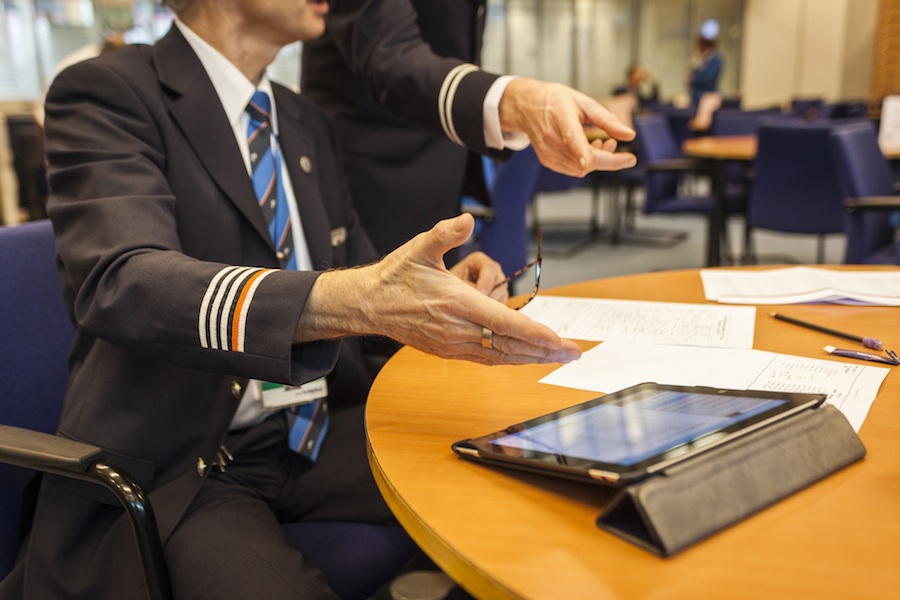 Breaking the ice
It is important to realise that, with around 9,000 cabin crew personnel at KLM, it's impossible to get to know them all. So, every flight begins with a new round of introductions. One of the reasons I am truly motivated every flight, is the excellent team building that takes place at the briefings. The pursers transform us from "civilians" into a team of professionals in the space of 20 minutes.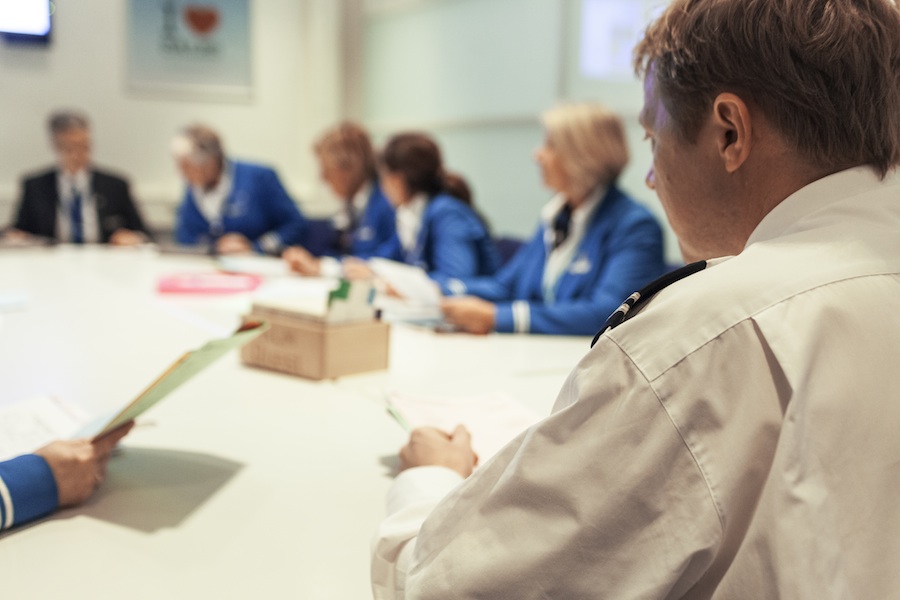 We are also given the opportunity to say something about ourselves, which helps to break the ice. Then professionalism takes over.
The magic moment
With the briefing over, preparation in Crew Centre is complete. There's just enough time for one – as I would put it – final 'ritual'. A magic moment. You may have seen us walking towards the gates chatting away enthusiastically? The subject of these chats is not earth-shattering, but swings between friendly curiosity – getting to know each other – and travel tips.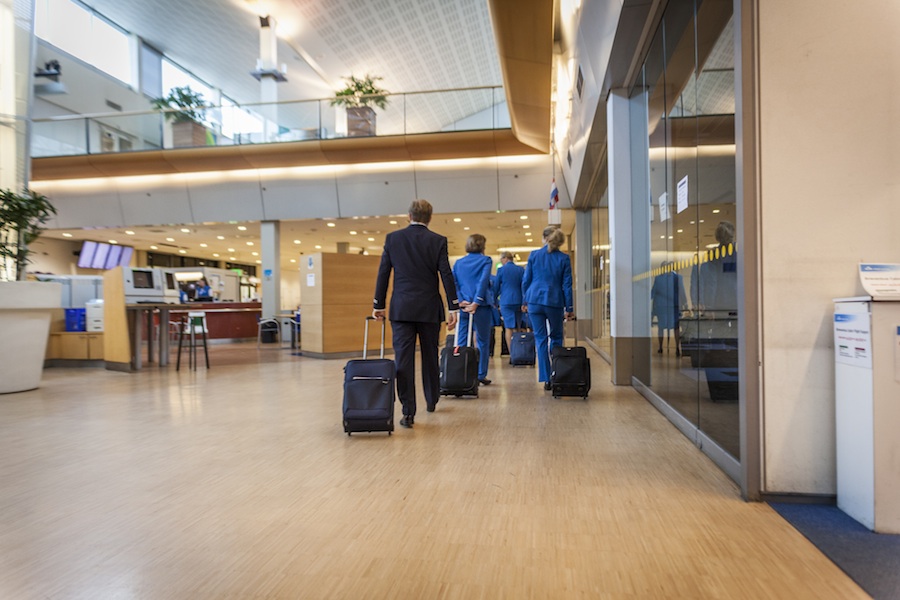 Yet it is during this seemingly inconsequential walk that we change from professionals into true colleagues. And this is vital. For the next eight to twelve hours, we will be extraordinarily reliant on each other