True Story | The Mighty Douglas DC-4 Skymaster
This remarkable aircraft provided the setting for the famous movie The High and The Mighty, stories John Wayne. It has also been the décor for many other stories. The Skymaster was the stalwart of KLM's fleet at a time when the number of passengers boarding planes at Schiphol Airport in a year was the same as the number of passengers boarding KLM's aircraft in a single day nowadays. In this blog, I'd like to share a story about an era when flying was something entirely different…
Just a quick reminder to begin with: I am one of the initiators of The Flying Dutchman Foundation. We are working on restoring one of these Douglas aircraft and bringing it back to Holland. The maintenance required is a lengthy process, which involves sourcing parts from all over the world and updating the aircraft's systems.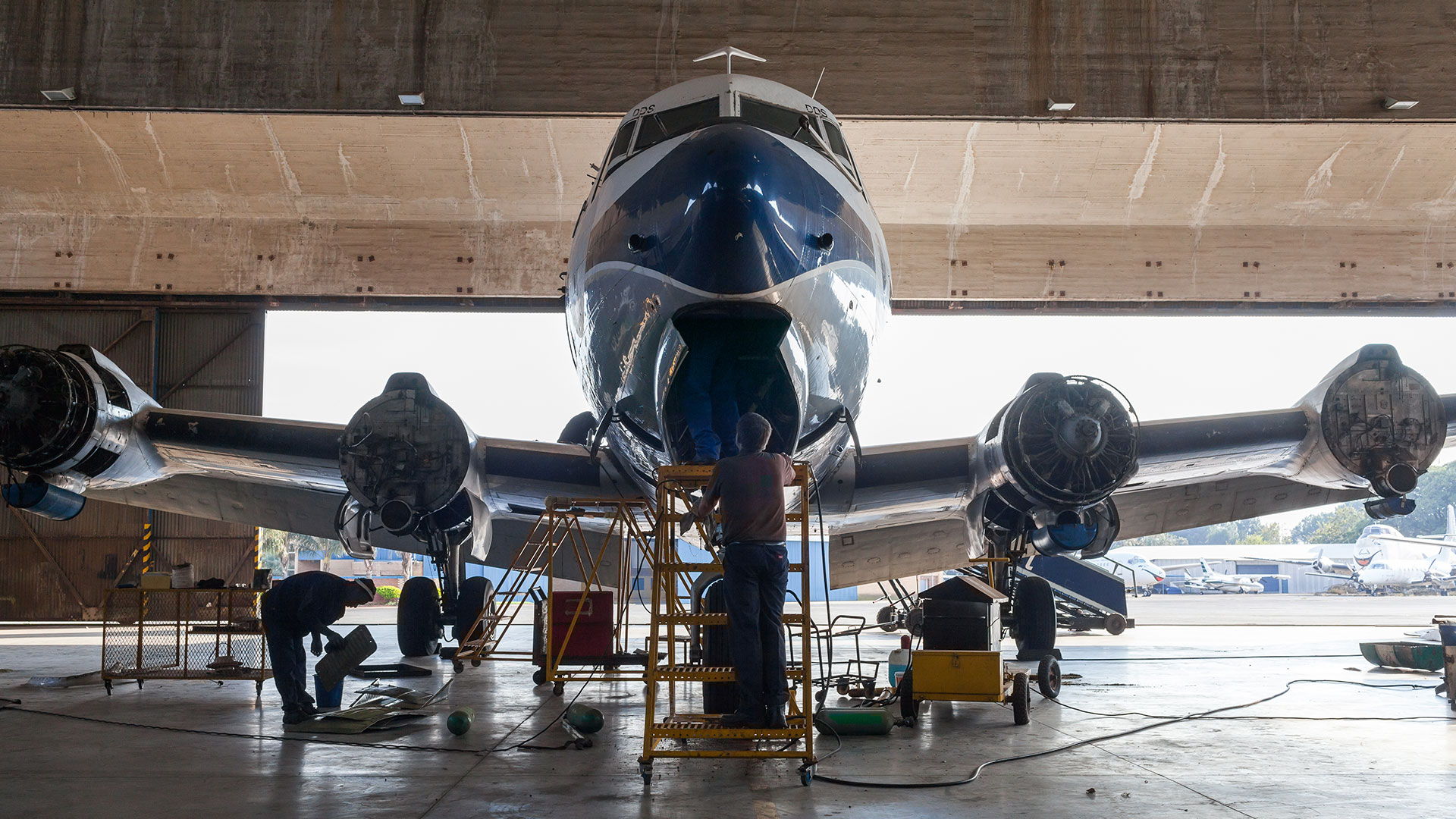 While our volunteers and crew work on reviving the plane in South Africa, I sometimes stumble on great stories in which the mighty DC-4 plays a leading role. One of these was recounted to me by Frank Fisher, which I'd like to share with you here.
Frank Fisher's story

I contacted Frank after he commented on one of my previous blog posts, saying that he had flown from Amsterdam to Sydney at the age of 5, together with his father, who was retiring as a senior steward with KLM and emigrating to Australia. Back in those days, it took two weeks to complete that trip! I'd like to share Frank's memories of that magical journey with you.

"I can still remember a few details of that flight in a KLM DC4 Skymaster. Mainly, that it took well over a week. It was sad to say goodbye to my grandfather, aunties and uncles, but as soon as I was strapped in and chewing on the gum to deal with low cabin pressure, I was wildly excited to be flying with my dad. You see, he had been a senior steward in KLM Constellations for the past five years, and this was his retirement flight."
In the 1950s, Frank's trip to Australia took a couple of days. The planes had neither the speed nor range to fly directly. And because air travel was not yet accessible to many people, the extra stops presented an opportunity for passengers to disembark or board at intermediate destinations.
In those days, KLM's flight from Amsterdam to Sydney set off to Rome first, before crossing the Mediterranean to the Middle East, and then flying on to India and South East Asia, stopping in Jakarta on its way to Sydney.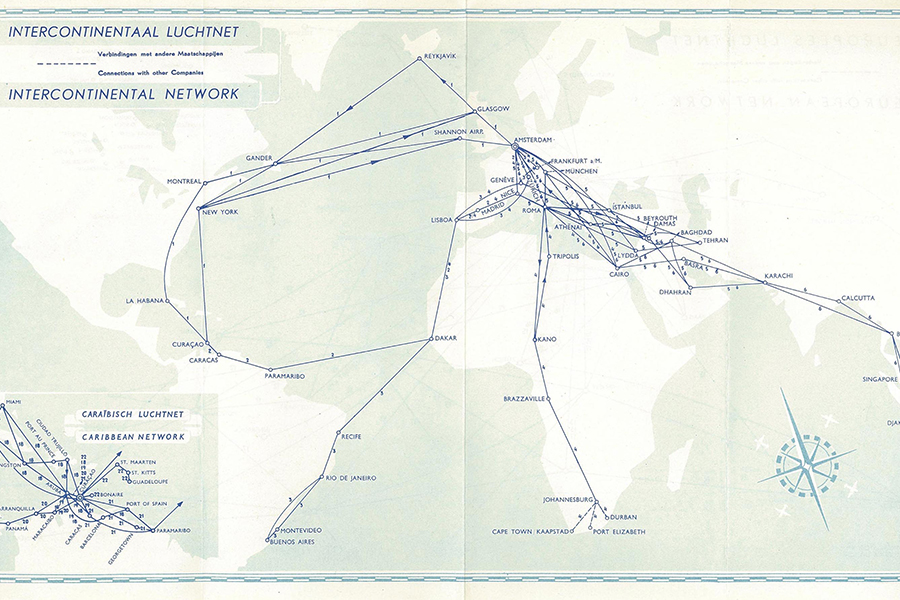 Walking the aisle
"My memory of our first fuel stop in Rome is that one of the cabin crew took sick, so my dad volunteered to work as steward for the remainder of the journey. But he wasn't the only volunteer on board. As there were no overhead displays, TV screens or even an intercom, it became my job to walk up and down the aisle asking people to fasten their seatbelts. Which I did a few times. Later, I was allowed to spend quite a bit of time in the cockpit, which I recall was very cramped.
"I recall being in Beirut and meeting my dad's friend, who was on the ground staff there, followed by an overnight stay in Calcutta. It was hot and humid, and I was fascinated by seeing my first ceiling fan and sleeping under a mosquito net."
Singapore
"We stayed in Singapore for several days, as a replacement engine had to be flown out and fitted. I recall bad smells and deep gutters. Our days were spent with dad's companion, shopping (some neat toys and shirts) and eating at interesting restaurants and food stalls.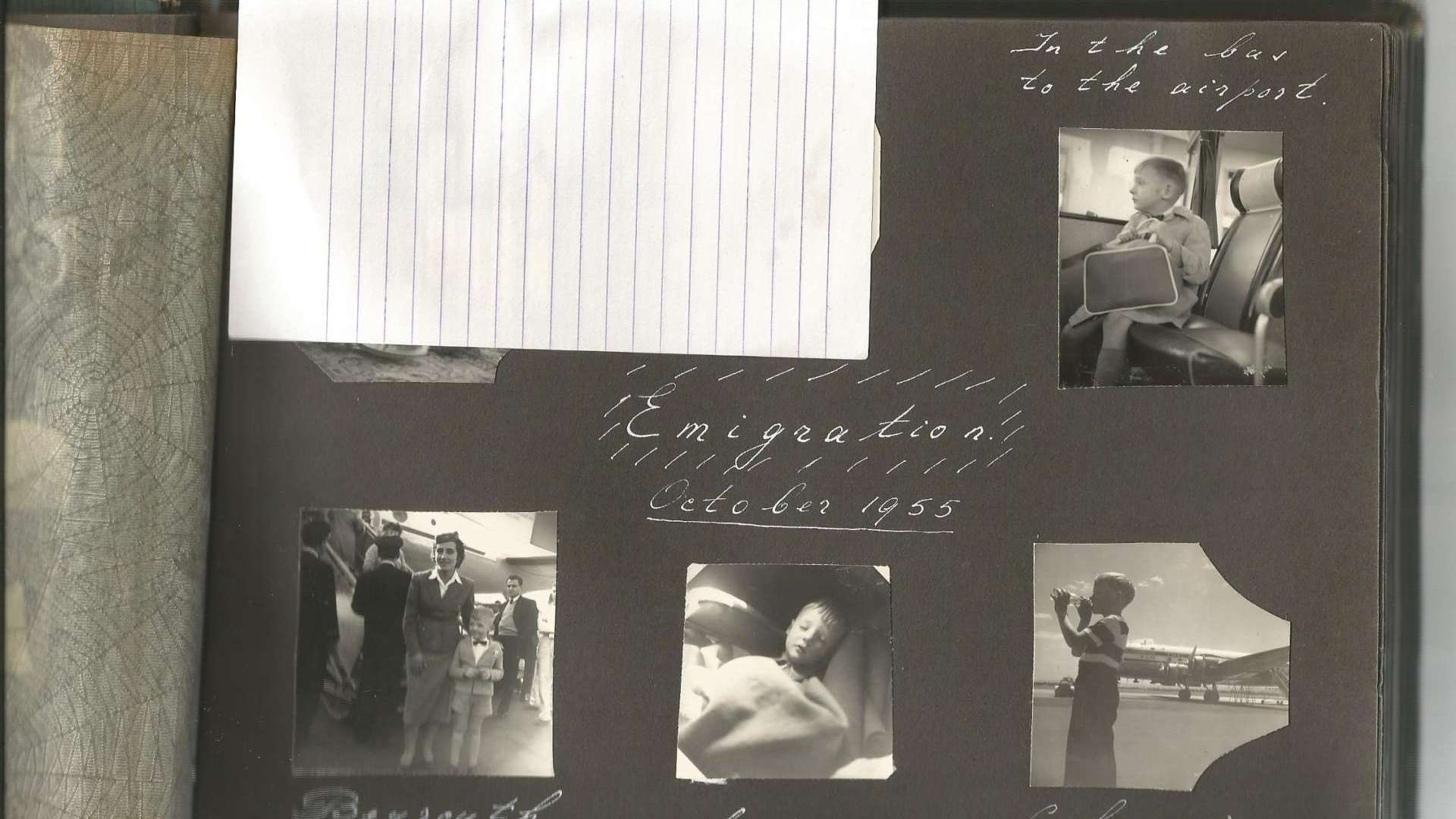 "In those days, the ticket included all services at technical and overnight stops. While the aircraft was being refuelled, passengers enjoyed refreshments in the airport lounge. "We never stayed on board during stopovers, and left our cabin luggage on the plane. There was zero airport security anywhere. So disembarking and returning was a simple stroll across the tarmac."
During the overnight stops, KLM provided transport and a hotel room. Frank says the hotels were not unlike those in the movie "The Best Exotic Marigold Hotel".
"From Singapore on, I remember Jakarta and my first bottle of Coca Cola. Before that, dad had only ever let me drink chocolate milk.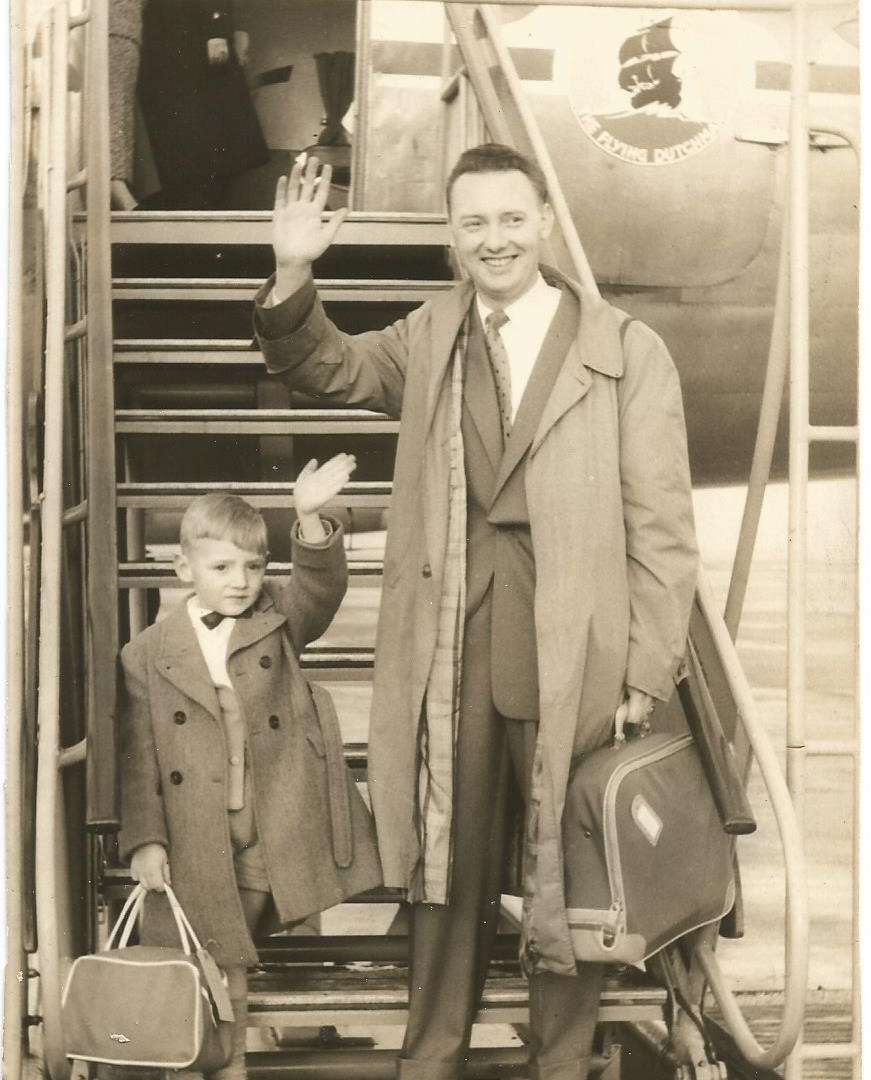 "When we arrived in Sydney, we were met by dad's friends: a Dutch grocer and his Australian wife and daughter. I lived with them for 18 months while my dad was flying again, with a different airline, until he married a Dutch KLM stewardess he had met at Kingsford Smith.
"My next flight with KLM was aboard a DC8, only eight years after the propeller-driven planes were replaced by new Douglas aircraft with jet engines."
It was great to meet Frank. His story is one of many, dating from an era when flying wasn't as common as it is nowadays. That said, I'm always on the lookout for new stories from the Douglas era and will keep you posted on our Flying Dutchman Foundation project.