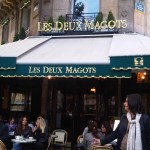 I am borrowing the title of this post from an essay written in 1937 by French philosopher Simone Weil. I read it as a student in the Philippines seven years ago and I could not remember what it was all about, but I remember very vividly that after sitting that lecture, I walked out of the classroom with a good friend and we solemnly, earnestly pronounced that someday we would travel the world. We put our dreams into words – we would take a long lunch in Les Deux Magots in Paris, see Van Gogh's paintings in Amsterdam, practice our Español in Barcelona and Madrid, do as the Romans do in Rome.
Less than a year later, we both received an email telling us that we won a generous scholarship to get a Master's degree in Europe. We packed our bags, study books and travel guides. We arrived in Amsterdam after a 14-hour flight from Manila sleepy and exhausted, yet wide-eyed with excitement. In between essays and term papers, we went to Paris, Amsterdam, Barcelona, Madrid, Rome, Florence, Siena, Cologne, Stockholm, Copenhagen, etc. Our dreams came true and all those extra! Was it a coincidence? Possibly. Was it magic? No, most definitely.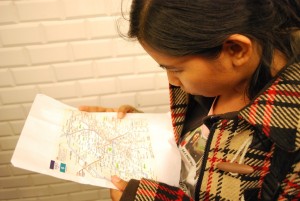 The point is that when you know what your heart desires, putting it into words and saying it out loud gives you an affirmation and strengthens your resolve to work hard and make it come true. Words are not enough obviously – effort is the key. But again, articulating your ambition, wish or fancy and believing that you can make it happen if you make it happen is already a big leap to victory.
There was an item in that dream list we did not quite manage to do – to walk the streets of Athens and follow the footsteps of the great ancient philosophers. KLM is taking me there in two weeks' time. I plan to go to Delphi too and see the site of the ancient Oracle. I do not expect to hear prophecies from Pythia. I intend to cast my own!
Annie Rosaulli
Annie Rosaulli first came to Europe in 2005. She returned to the Philippines, her home country after getting her Master's degree in 2006. In 2008, she moved back to Europe to pursue a PhD in Philosophy. She's still working on it.