The Well-TRAINED Stallholders #weirdplaces
There are plenty of reasons to travel. A long and lazy holiday, an important meeting with a client in Dubai, a visit to your cousin in Australia – the list goes on. There are also people who take pleasure in seeking out the weirdest, strangest, most bizarre places on our planet. Our #weirdplaces hashtag helps point them in the right direction.
So you're on the market, minding your own business, when suddenly a train comes thundering through your tranquil Friday afternoon. It may sound strange, but it's all part of everyday life in the village of Maeklong, Thailand, where the railway runs straight through the busy market. There are even stalls in the middle of the tracks.
Tight schedule
So how does this work? It's quite simple really. The market vendors know the train schedule off by heart. So whenever the train is expected, the stalls are removed from the tracks, allowing the train to thunder through, clanging and whistling.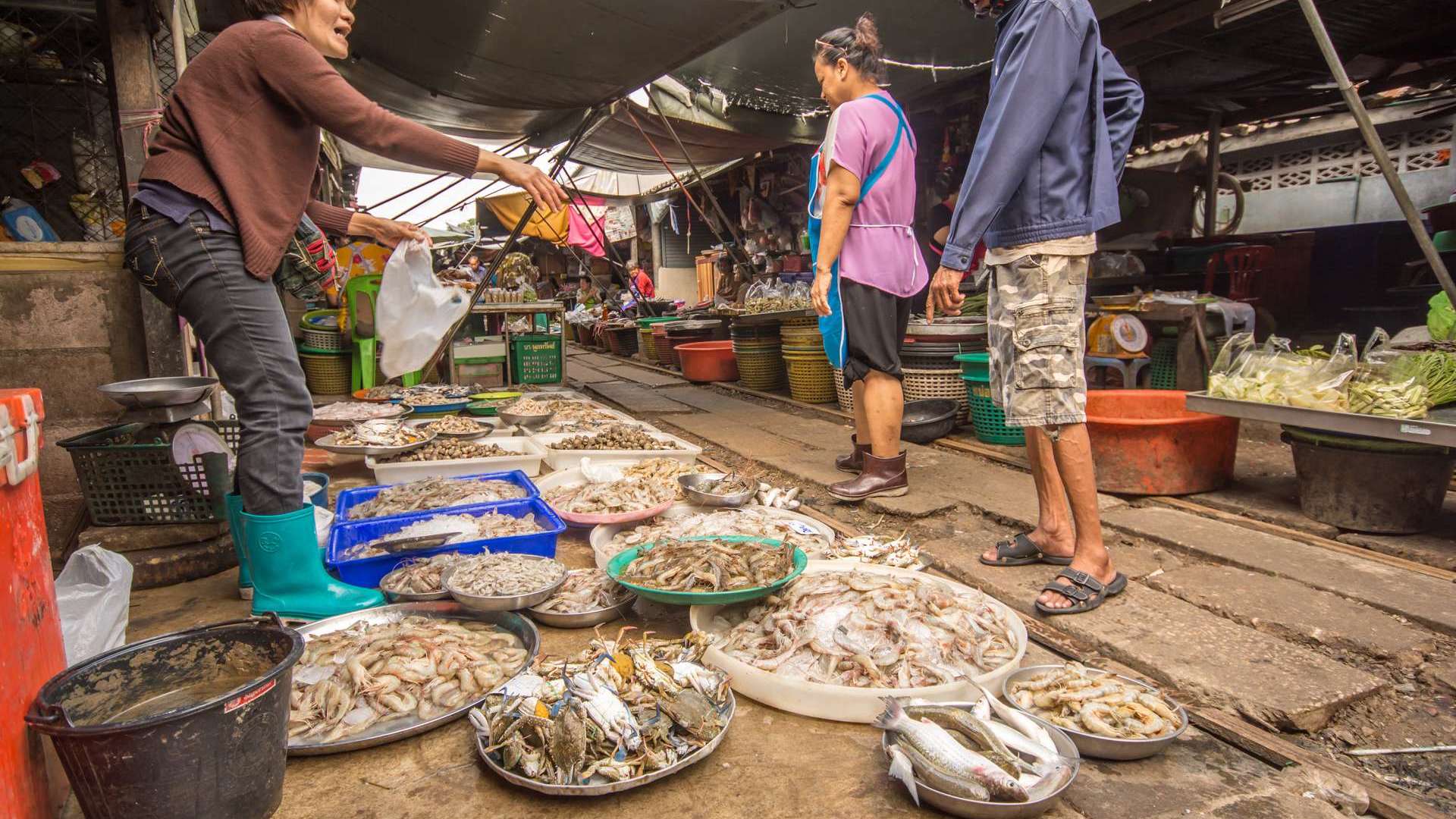 Pretty safe, despite the train
The market is very filmic. The way every inch of space is utilised is miraculous. Everything can be bought here: from fruit and veg, to toys and video games. Even though it can come across as a bit gruesome to some tourists, it's extremely safe. There is little crime and, apart from the trains riding through the bustle, there's nothing to be afraid of. And even then, the friendly vendors warn you in plenty of time of an impending train.
The fact is, they're used to tourists now. Most people have long since stopped coming to the market for their daily shop, but come to watch the bizarre train tableau unfold.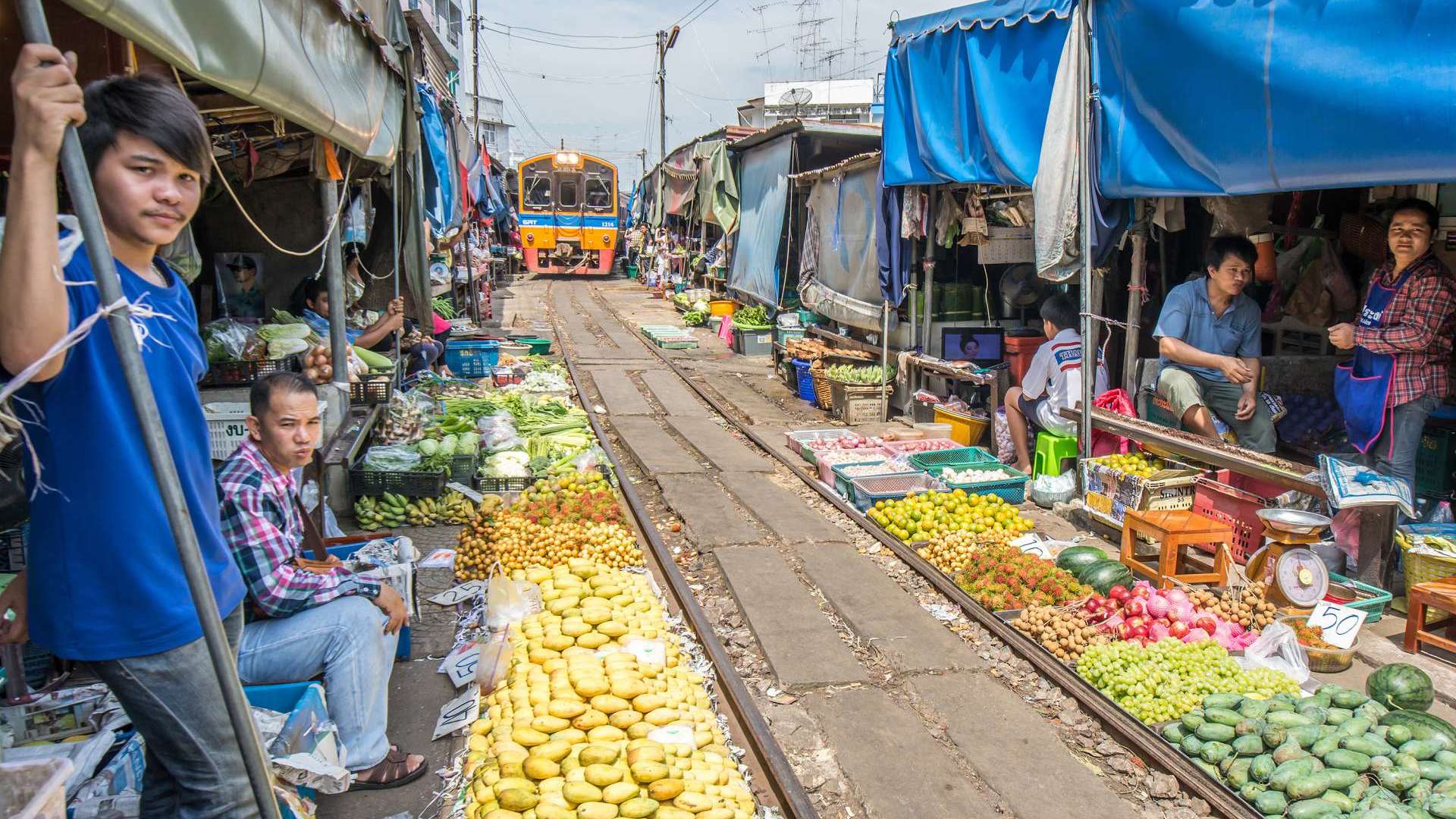 The Chicken and the egg
A frequently asked question here is, "How did this come about?" Or, "Which came first? The market or the train?" No one seems to know the answer. It's a mystery, just like the chicken and the egg.
Maeklong is an hour's drive from Bangkok.
Do you like this weird place? Check out the other ones: