This Flying Family Lives on Air
They really do exist: families in which (almost) everyone works at KLM or has something to do with flying. The Van der Plas family is one of these KLM-families. I met them when they were on a rather special journey. 
"We didn't think it would ever happen," said Linda van der Plas, the daughter in this story. When she completed her pilot training in 2012, she couldn't get a job at KLM straight away. It wasn't until May 2015 that she officially joined KLM as a second officer on the Boeing 747.
"Just in time," Linda explained, because her father and Boeing 747 captain, Ron van der Plas, is retiring in February 2016. On this flight, KL891 to Chengdu, he shared the cockpit with his daughter and a co-pilot (not family).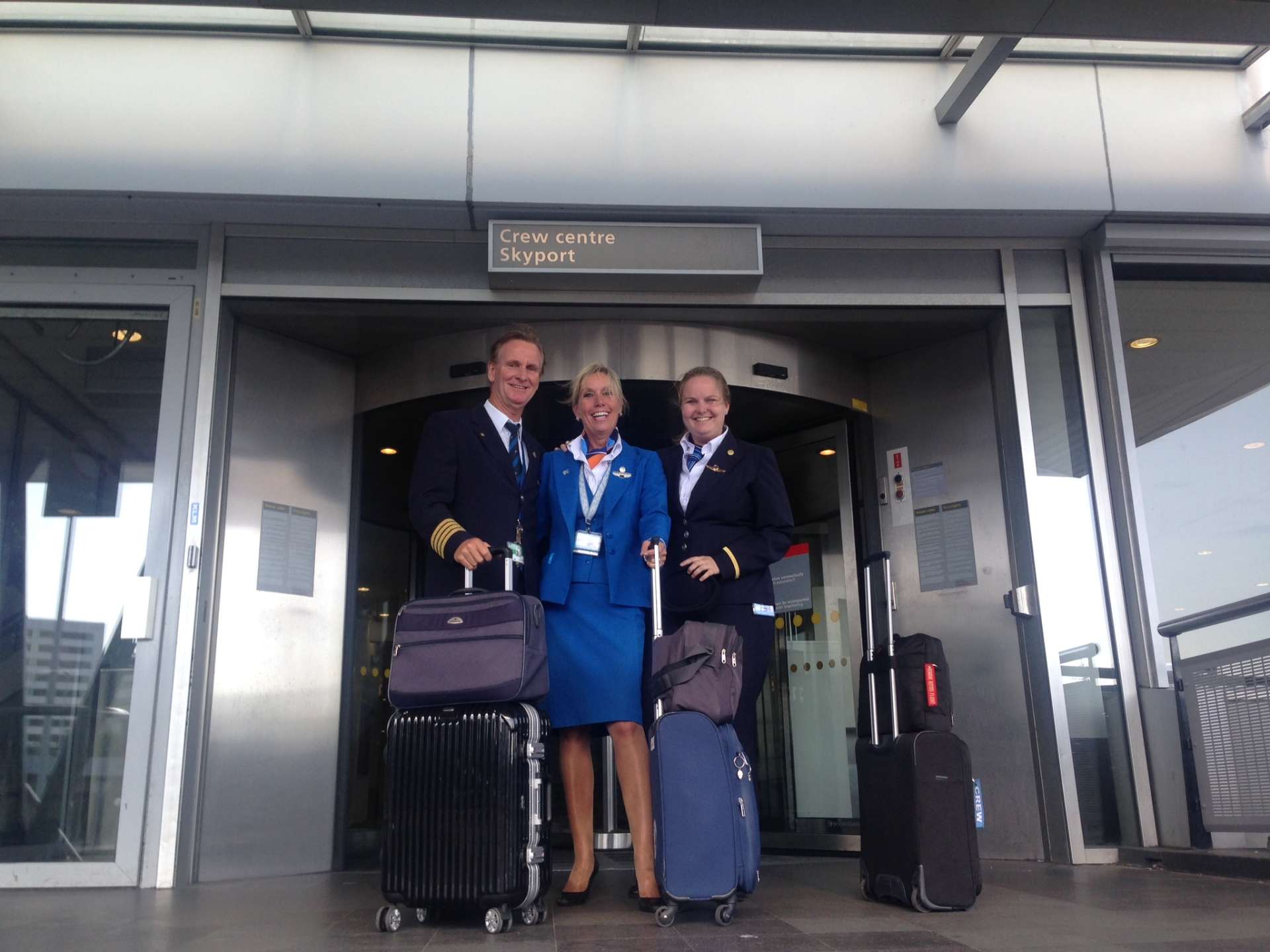 Mother, Connie den Besten, was a cabin attendant on the flight. She too has been flying since the 1980s and was thrilled to be able to work on this flight with her husband and daughter. "It means I can keep an eye on Linda," she said with a grin.
"It was more or less coincidence that my father and I were rostered on the same flight," Linda told me, "Then my mother put in a request for this trip and got it."
And they are not the only family members who "live on air". "My uncle is a KLM A330 pilot," said Linda, "My grandfather, Henk den Besten, also flew for KLM. My brother is a pilot at Turkish Airlines and another uncle flies for the Royal Netherlands Air Force. Oh, and my nephew has just been accepted at the aviation academy."
Unbelievable. Your parents must have met on a flight? "No, in an Amsterdam pub."