This Is How We Refuel At Schiphol Airport: Handy Hydrant
The fuel light on my dashboard was flashing nervously. I'd forgotten to fill the tank. Again. The nearest service station was 6 kilometres away. Would it be too far? I started to panic and thought to myself: wouldn't it be great if I could just pull over, open a hatch, connect the hose and fill my tank?
A strange thought, but Schiphol has had this kind of system since 1927!
Before that time, tankers shipped fuel to Schiphol from the ports of Amsterdam and Rotterdam. They pumped their kerosene into a depot beside the Ringvaart, near the airport. One of the major disadvantages of this system was that icebreakers were needed when the winters were cold.
Kerosene from the hydrant
Nowadays, kerosene is pumped from the harbours to Schiphol via a pipeline that is many kilometres long. The fuel is stored in the depot and then pumped out via an underground piping network, better known as the hydrant. The network doesn't cover the whole of Schiphol, which is why KLM's refuelling department also uses tanker trucks to supply aircraft with fuel. But the greater proportion of flights are refuelled via the hydrant.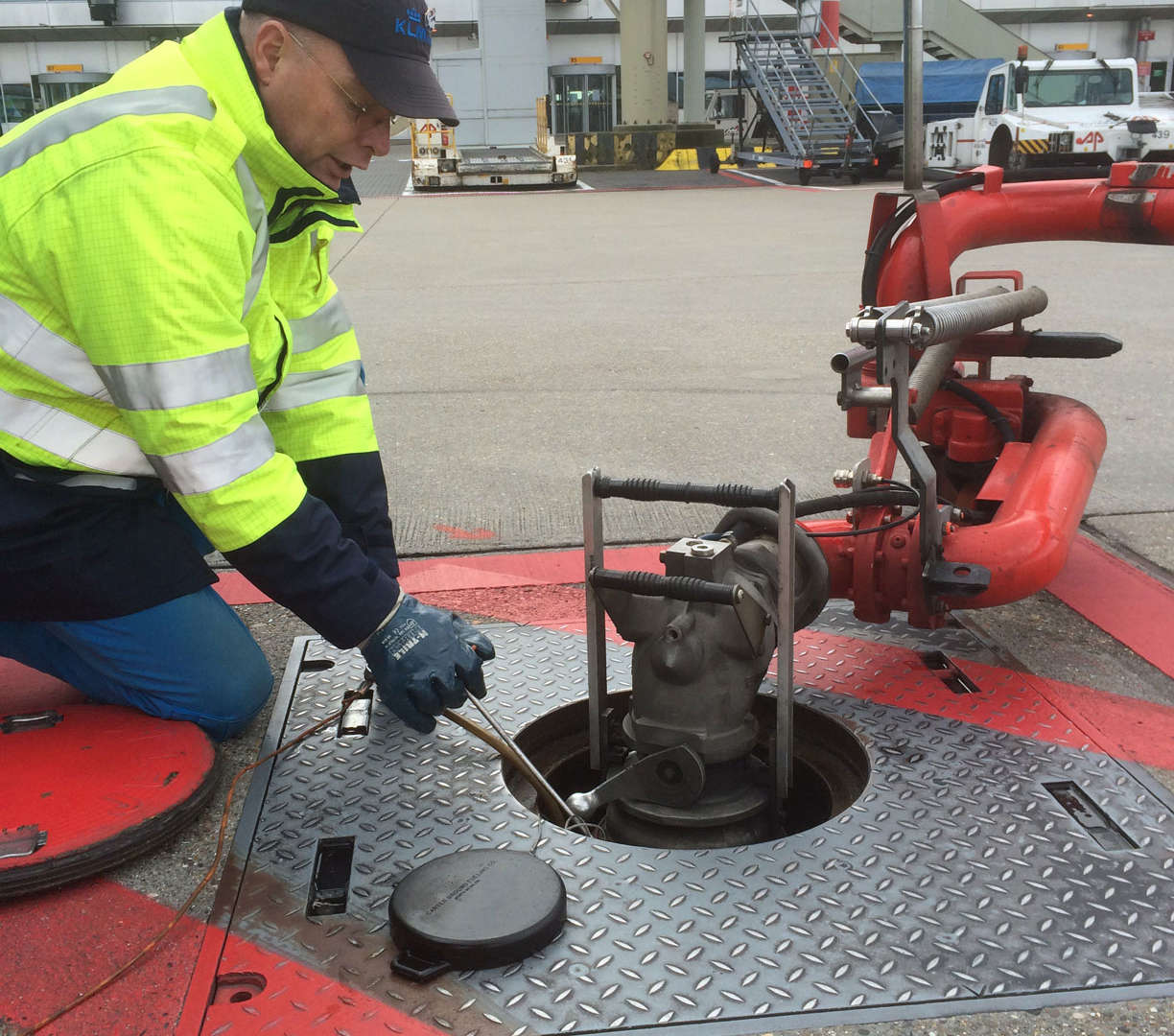 How does the hydrant work?

As soon as the passengers have disembarked, the aircraft is refuelled for the next flight. This is usually done by a fuel operator driving a dispenser, which is basically a truck with a fuel hose and advanced equipment that regulates fuel pressure and filters the kerosene. The truck also has a lift, because the fuel tanks on larger aircraft types are located high up under the wing.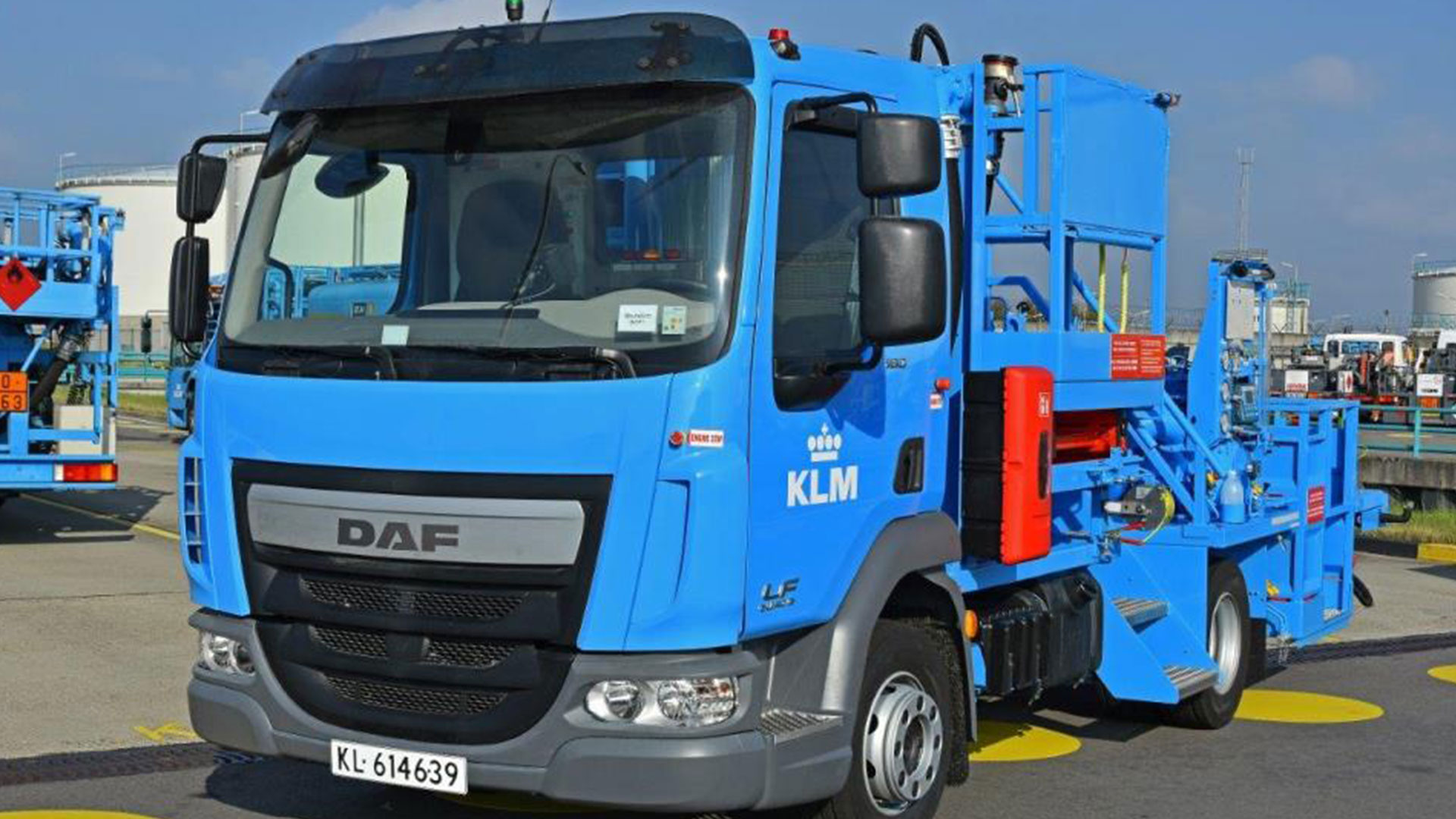 The fuel operator connects one end of the hose to the hydrant and the other end to the aircraft. The fuel is then pumped in from the hydrant at the dazzling speed of 3,200 litres per minute. A gauge on the dispenser registers the number of litres, because airlines have to pay for their fuel just like any motorist.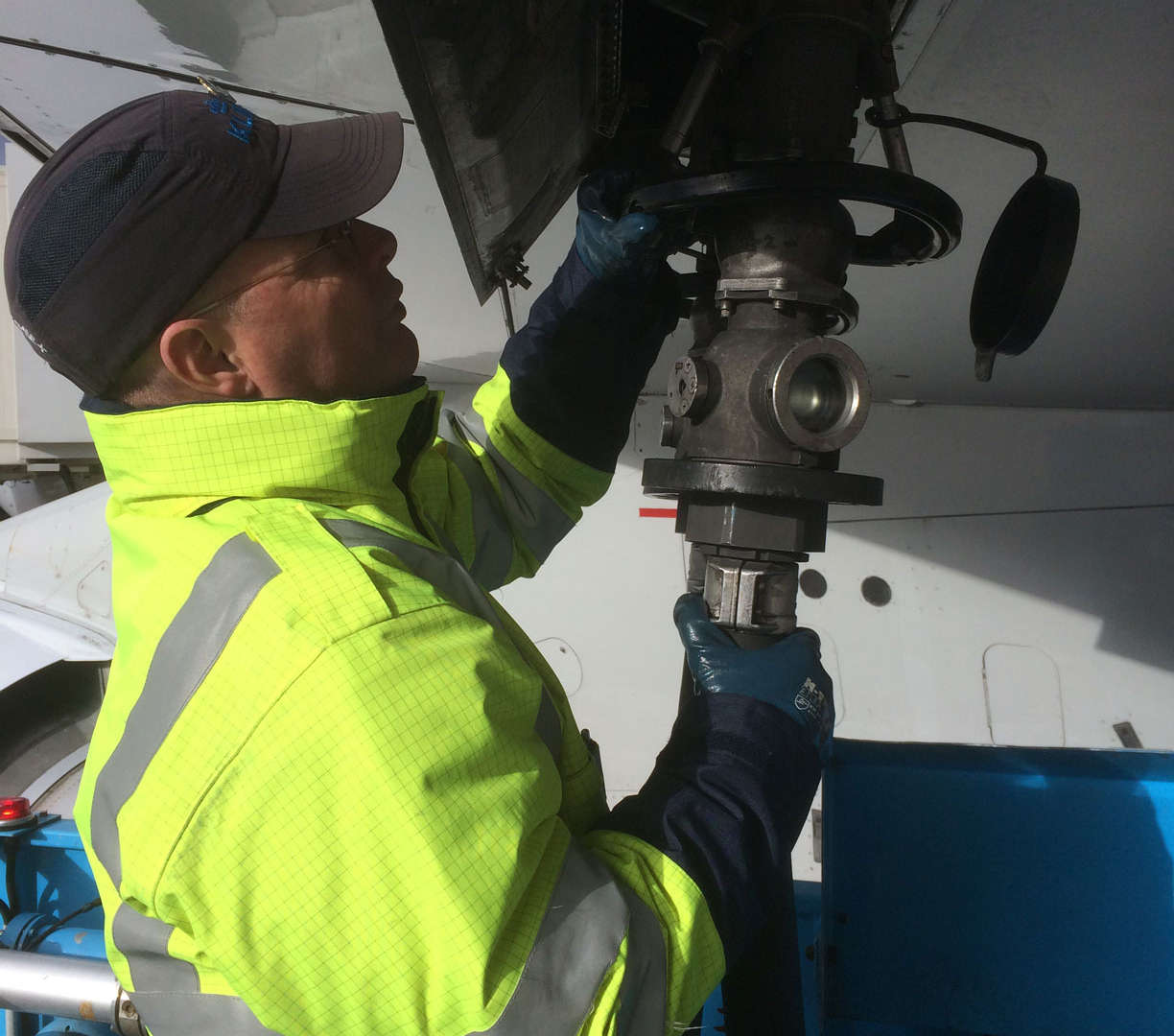 Impressive facts & figures
KLM Refuelling Services refuels more than 150,000 aircraft a year.
The department serves KLM as well as other airlines.
KLM Refuelling Services pumps around 3.5 billion litres of kerosene a year.
Around 3 billion litres is pumped in via the hydrant.
The amount of fuel required by an aircraft depends on its destination, weight and weather conditions.
The amount of fuel needed varies from 2,000 litres for a flight to neighbouring countries to 170,000 litres for a trip to Mexico City.
Getting back to my own adventure: I was very relieved when I rolled into the service station, running on fumes. As I put in the petrol, I promised myself I'd keep a closer eye on the gauge, because I don't think anyone has plans to develop a hydrant system for cars anytime soon…