This Is How We Silence All Traffic at Schiphol Airport
It is a poignant and important tradition in the Netherlands to commemorate the victims of the Second World War and all wars thereafter with two minutes' silence on 4 May. Cyclists step off their bikes, motorists park their cars alongside the road, everyone takes a moment to reflect. As air traffic controllers, we also feel that it is important to allow people to share this moment in silence, without being disturbed by aircraft noise. But how exactly do we keep an airport quiet?
From 19.50 to 20.02 on 4 May, no aircraft will be given permission to take off. We also instruct aircraft to hold short of runways during this period. Well before 20.00, we start keeping arriving aircraft at an altitude of 2 kilometres or higher. They are only given permission to land after 20:02.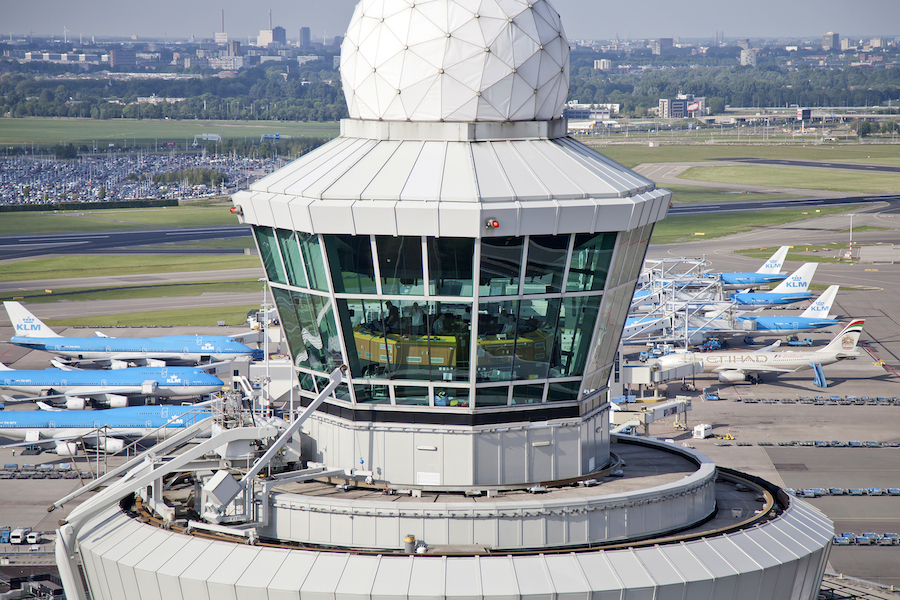 Minimal aircraft noise
By keeping aircraft above 2 kilometres during the commemorative silence, aircraft noise is kept to a minimum. Taxiing traffic at the airport is also brought to a halt, so that people at the airport and on board aircraft can take a moment to reflect.
Silence in the control tower
Mostly, communications between air traffic control and pilots are suspended during the two minutes commemorative silence. This is especially a challenge with regard to traffic holding above 2 kilometres, which remains in motion. We keep monitoring this traffic from radar center, of course, but with good advance planning and clear communication with air traffic controllers in neighbouring countries as well pilots, it is possible to ensure two minutes' silence.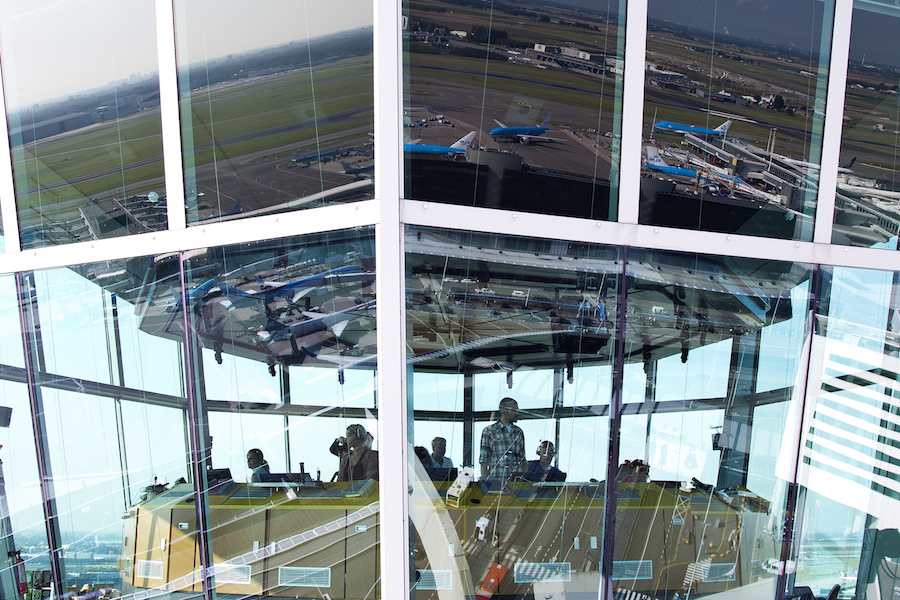 Perfect time
Which raises the question: how hectic do things get after the commemorative silence? Well, traffic does get backed up a bit, but advance warning ensures that pilots take this into account when planning their flight. In addition, 20.00 is the perfect time, because it is in between the inbound peak and outbound peak of traffic at Schiphol. That means things are less busy, but air traffic controllers do have work flat-out to get things back up to speed after the two minutes' silence. But then we aren't called "control" for nothing…
To give you some idea of the contrast between everyday traffic at Schiphol and the tranquillity from 20:00 until 20:02, we made a movie last year. Everything before and after the two minutes' silence is played in fast-motion. The two commemorative minutes (1:10 – 3:05) are played at normal speed.
– Feike –