This was on the menu if you flew KLM in 1965
As I have done many times before, I recently delved into a pile of old KLM Wolkenridder magazines and this time I found one from 1965. It contained an article about on-board catering, which was simply too good not to tell you about. So, Ladies and Gentlemen, sit back and wait to be served.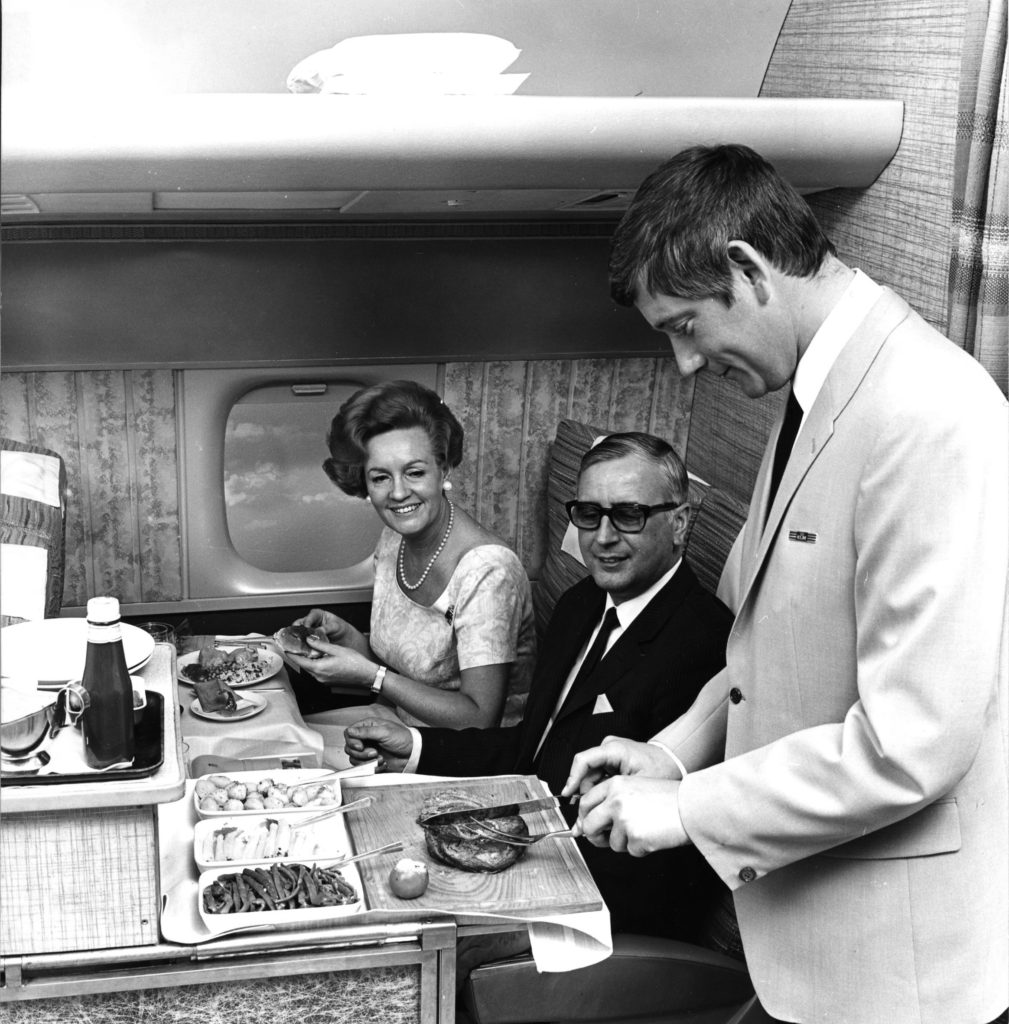 That doesn't sound bad at all
The department responsible for on-board food and drink in 1965 bore the wonderful title "Civil Service and Catering for Aircraft Victualling". Quite a mouthful. This department consisted of a number of smaller departments, which all shared the same aim: "To serve on a clean tray a meal appropriate to the time of day and the personal preferences of the passenger".
What was carried on board?
To begin with, a bit about victualling, or, the provisioning of a ship or aircraft. There were three kinds of provisions on board an aircraft in those days. Permanent provisions included things like blankets, glasses and cutlery. The variable provisions depended on the number of passengers and included meals and perishables. And then there were special provisions, such as baby food and special-diet, kosher and halal meals. Passengers could state their meal preferences when they placed their reservation and these were then passed on to the kitchens.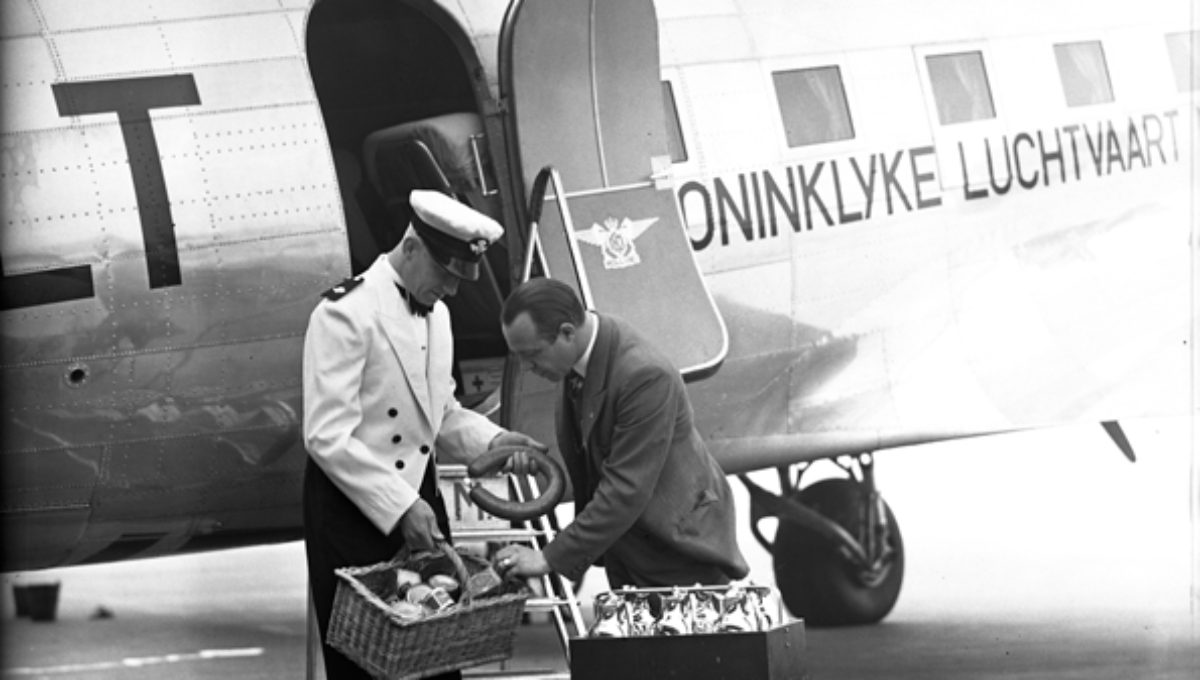 Popular with women
The chefs who, in the 1950s, had prepared entire meals on board the aircraft, had disappeared by 1965. But the cooking was still done at KLM. On the ground, the "Civil Service" chefs knocked up meals for thousands of passengers every day. But these weren't just any old cooks. Several of them had won international prizes for their culinary art. KLM's catering department also supplied meals for around 20 other airlines. This department was apparently a very popular stop on a tour of Schiphol, "particularly with the women", the Wolkenridder reported.
Roast chicken
I love statistics and the list below shows you why. It provides a wonderful overview of what was prepared for passengers every day in 1965:
3,000 dressed cold dishes
250 roasted and filleted chickens
500 kilos of boiled, roasted or stewed meat
3,000 eggs – boiled and peeled
2,000 pieces of cake baked
250 kosher dishes
10,000 platters
15,000 cups, dishes and plates
50,000 knives, forks and spoons washed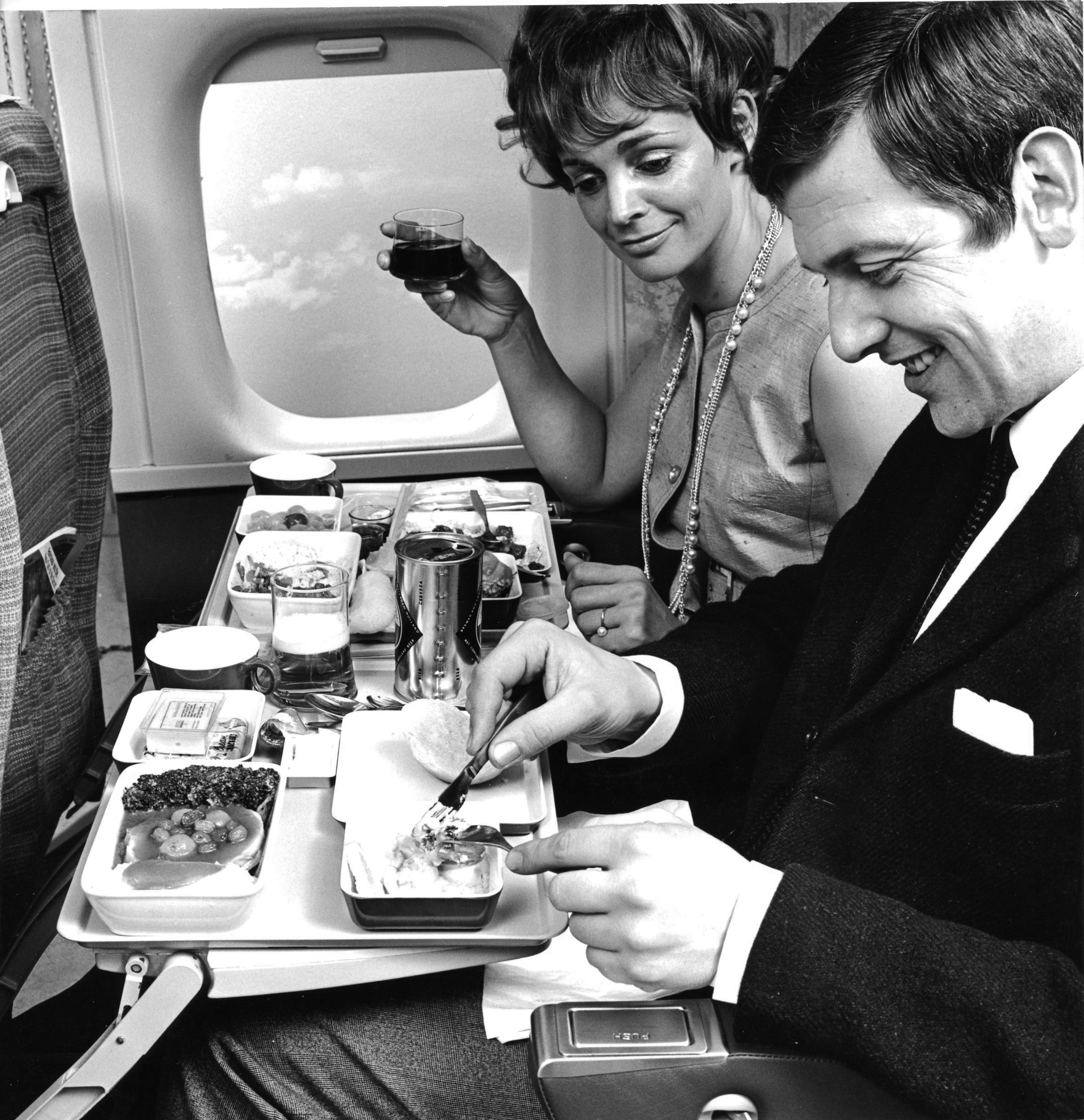 The washing up
After the meal comes the washing up. In the 1964/1965 financial year, KLM carried 1.6 million passengers; in 2012 we carried 25.8 million. By '65 a solution had been found for the washing up (disposable tableware wasn't introduced until 1969). Washing-up facilities had only just been mechanised. Until that time it was all done by hand. That's an awful lot of Fairy Liquid.