Top 14 Tourist Traps In Amsterdam (And Where To Go Instead)
On a first visit to a city, people always head straight for all the tourist highlights. In Amsterdam they queue en masse at Madame Tussauds, or walk through the red-light district, eyes popping out of their heads. But this city has so much more to offer than the overused paths around the centre's hotspots. Below is a list of Amsterdam's best-avoided tourist traps with plenty of alternatives to make you visit special.
1. Cheese
I do love a good bit of cheese. But I never go to the commercial shops with big, round hunks of cheese in the window. I always buy my cheese at Fromagerie Abraham Kef. This small cheese shop offers personal service and lets you taste its wares. And there are cheese tastings on Sunday afternoons!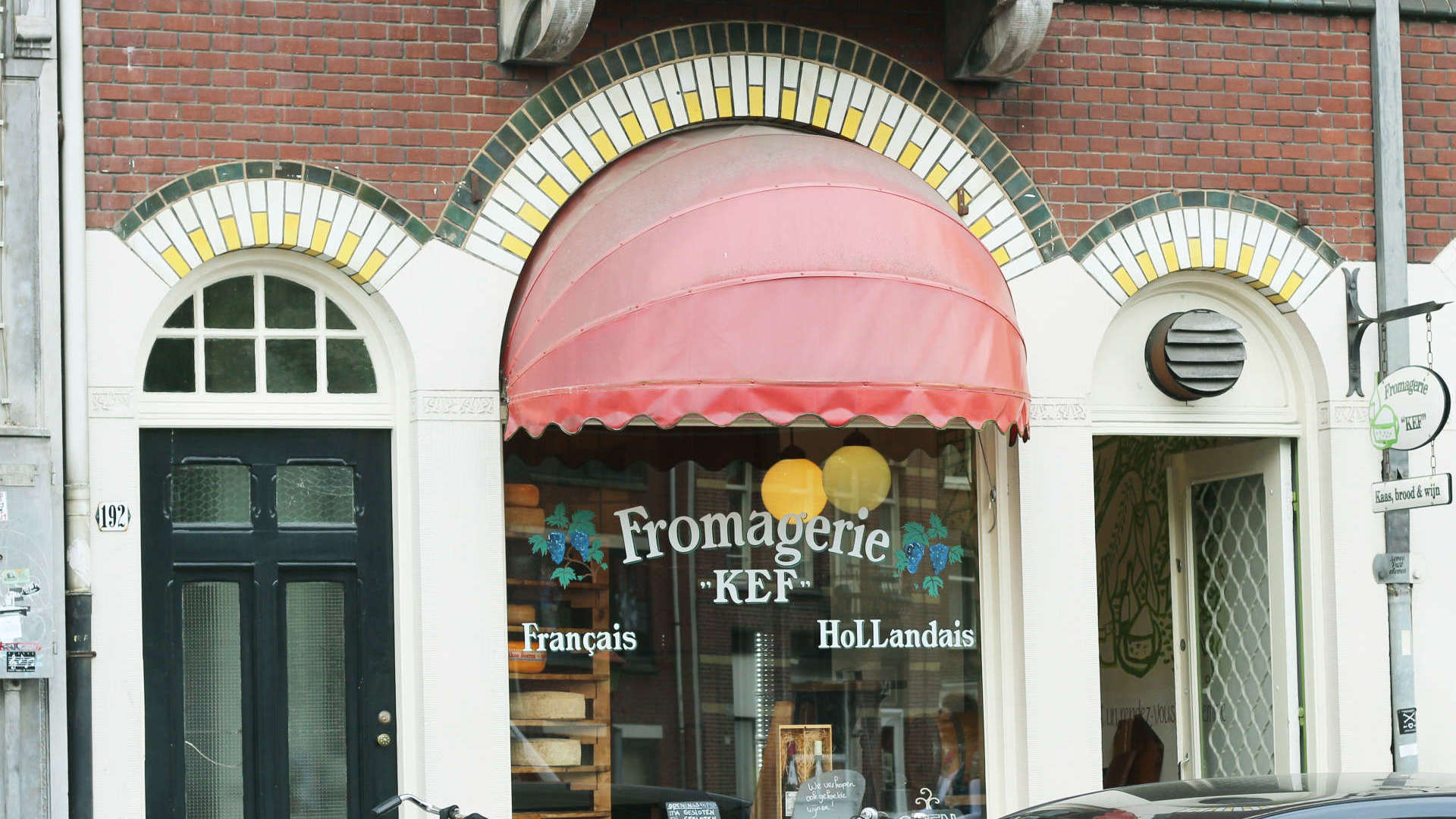 2. Clogs
Clogs should be avoided at all cost. Only farmers, roadmenders and gardeners wear clogs today, but never the kind sold to tourists. If you want to see the real Amsterdam, book a Street Art Tour through the neighbourhood Jordaan and learn a bit about its history.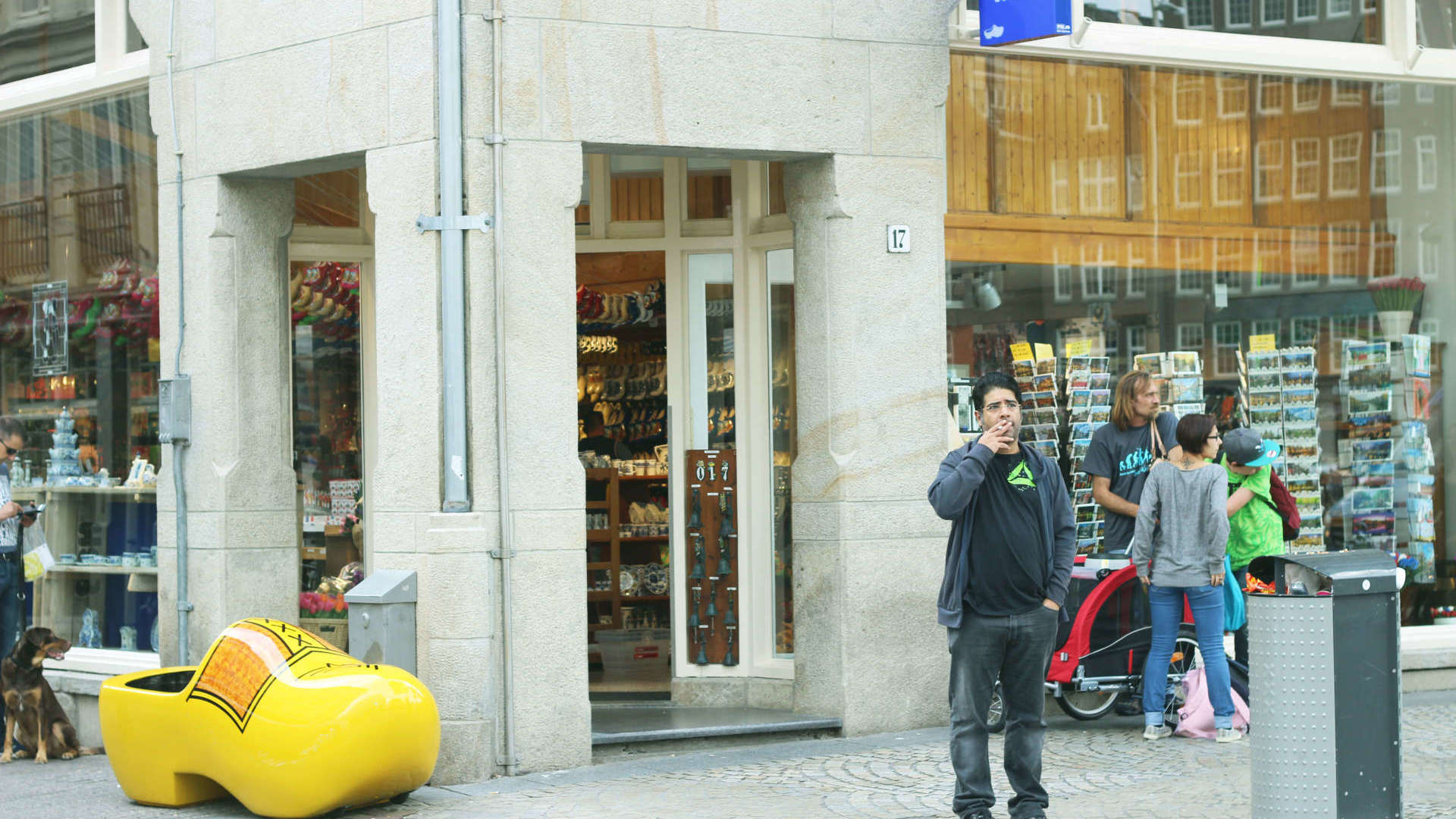 3. Tourist attractions
Judging by the queues, Madame Tussauds, Body World Amsterdam and the Amsterdam Dungeon are among tourists' favourite destinations in the city. But if you're only in town for a few days, the Hendrikje Museum of Bags & Purses or Foam photography museum are much finer options. Top tip: The handbag museum also serves delicious high teas in a period room overlooking the canal.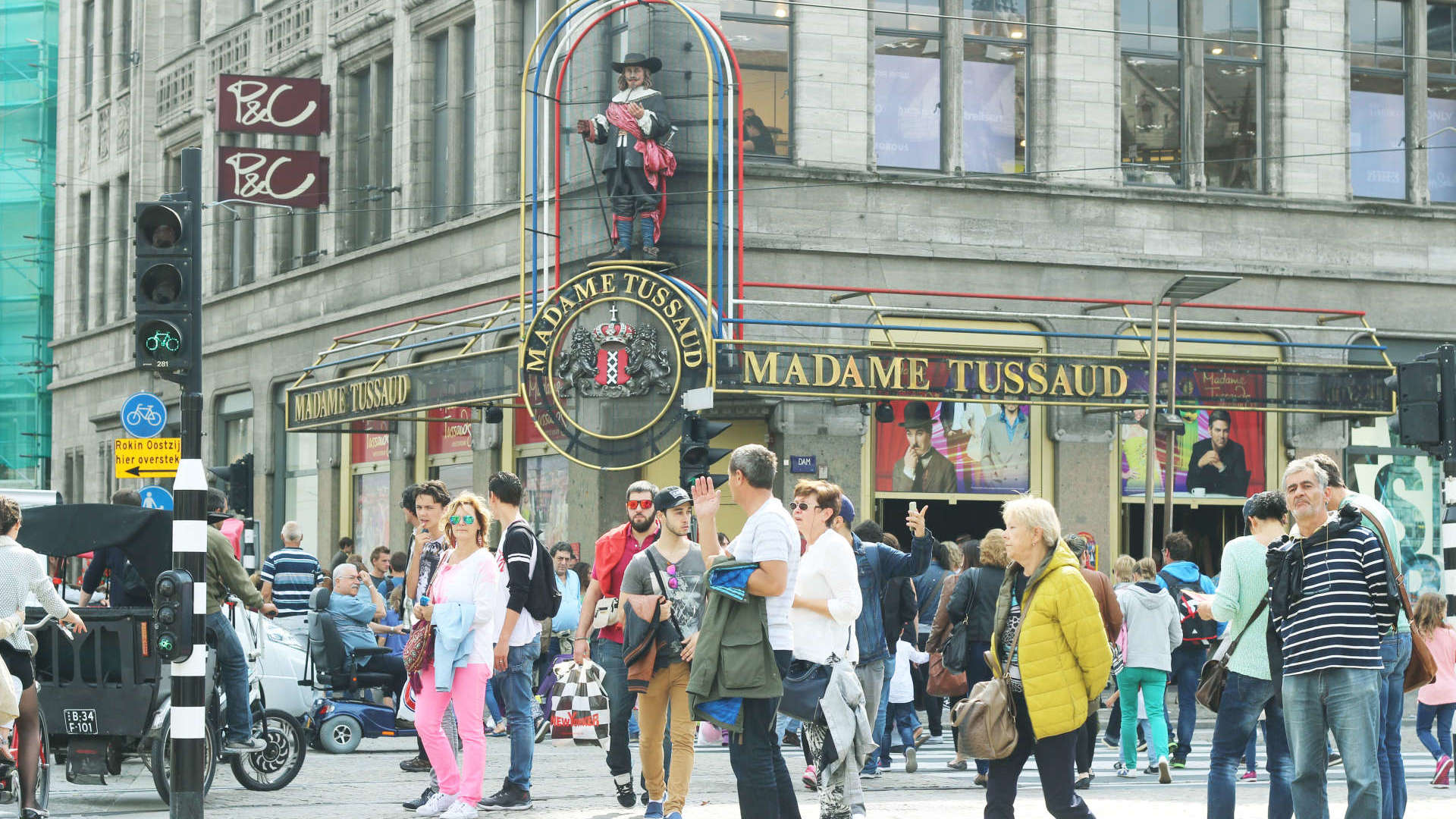 4. Amsterdam squares
Amsterdam too busy? Well, it is if you go to Leidsesplein, Rembrandtplein or the Dam. These are squares locals prefer to avoid. You will find us at the Noordermarkt (especially on Mondays), Hugo de Grootplein or Beukenplein in the east. These are great little hotspots for a drink or bite to eat. A few that are really worth trying are Razmataz, Bukowski, Bar Brouw and Smokin' Barrels.
Check out my blog on Amsterdam restaurants.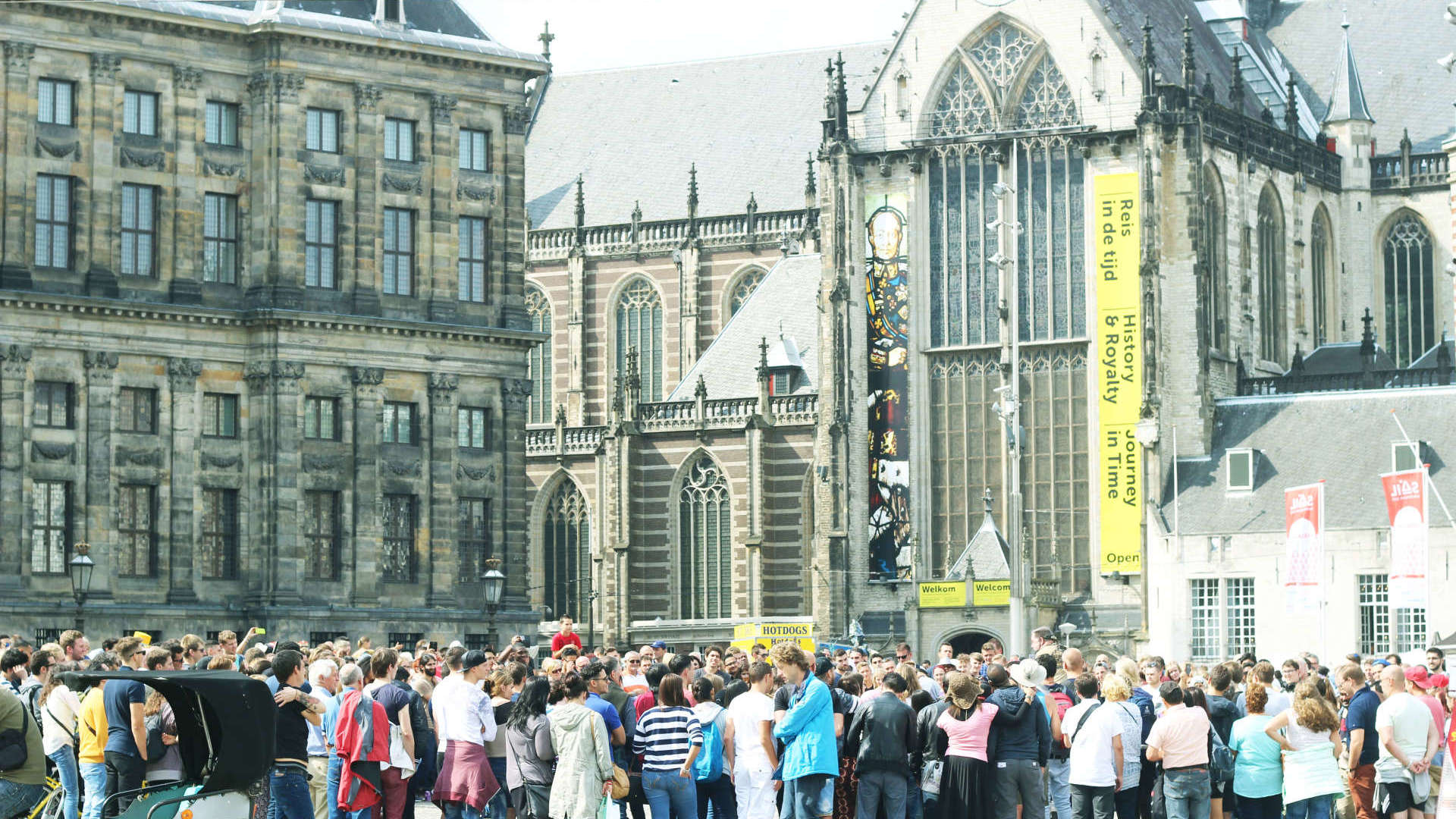 5. Fancy a beer?
I would not advice you to hop on one of the beer bikes with your friends. The locals won't appreciate it. You'll be a nuisance to traffic and because getting drunk is actually the only thing you can do, you'll miss all the beautiful details Amsterdam has to offer. Why not sipping beer on a terrace outside a small Amsterdam brewery? Oedipus Brewery and Brouwerij 't IJ both serve excellent special beers and delicious bar snacks.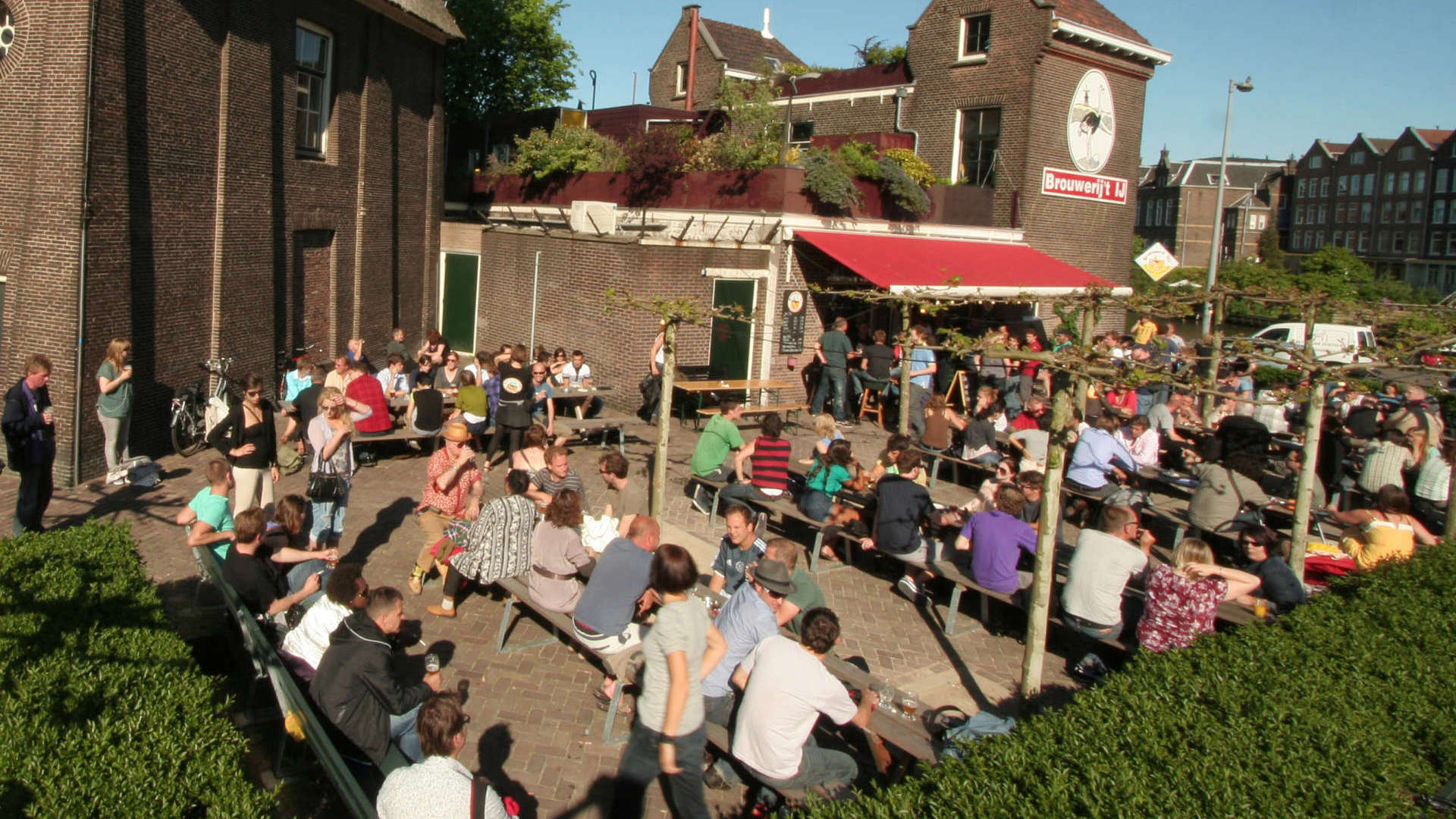 6. Souvenirs
If you're looking for good souvenirs, you cannot rock up at home with Delftware and tulips. Go for something truly original made by an Amsterdam manufacturer. The Local Goods Market is held once a fortnight at De Hallen, or look for items by local designers in Spuistraat.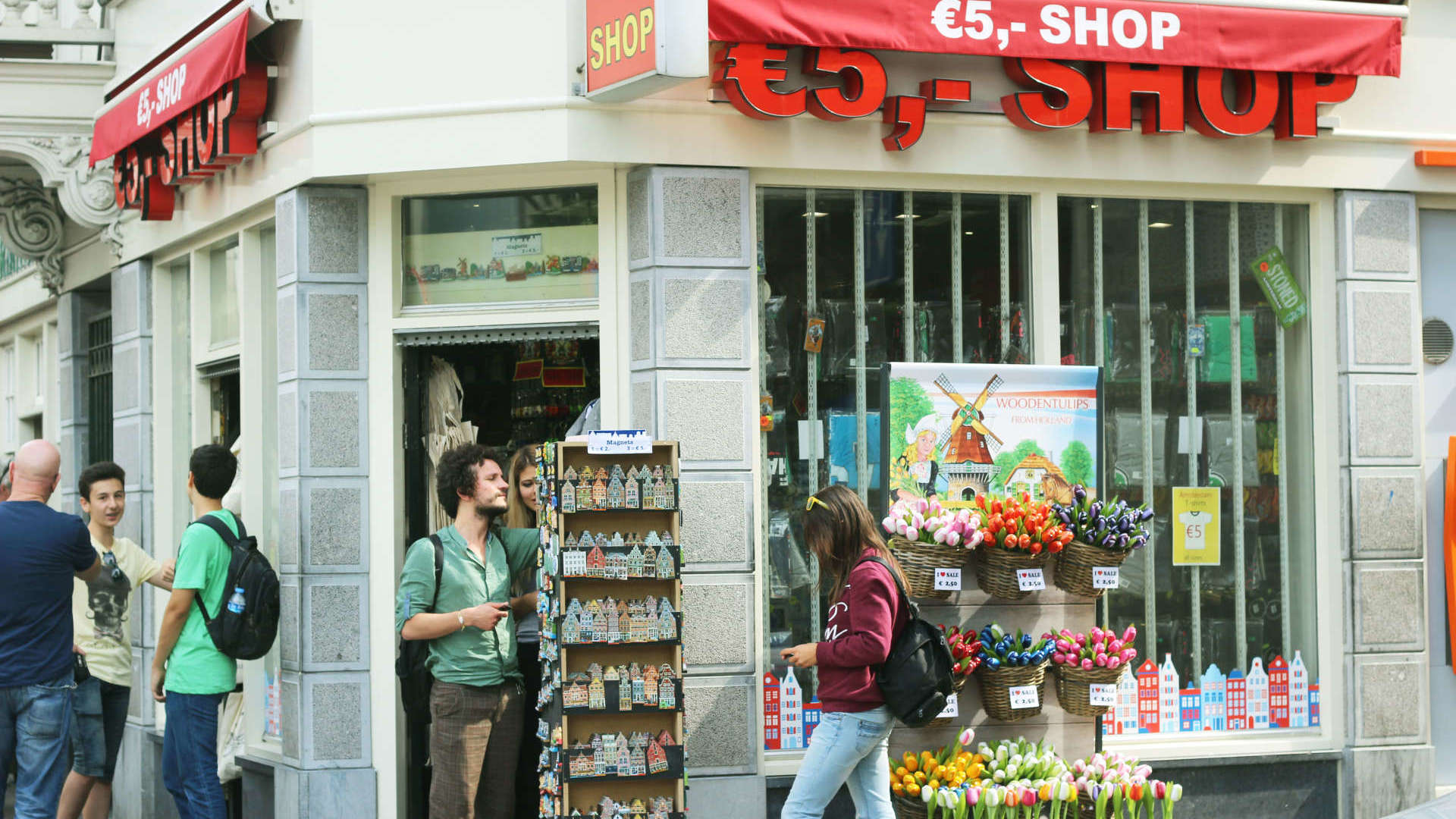 7. Canal Boat Tours
While you're in Amsterdam, you must take a boat trip along the gorgeous canals. Skip the Canal Boat Tours and rent a boat yourself. Grab a picnic, sit back and enjoy! You could also take the free ferry across to Amsterdam North and let the wind blow away the cobwebs while you cross the river IJ.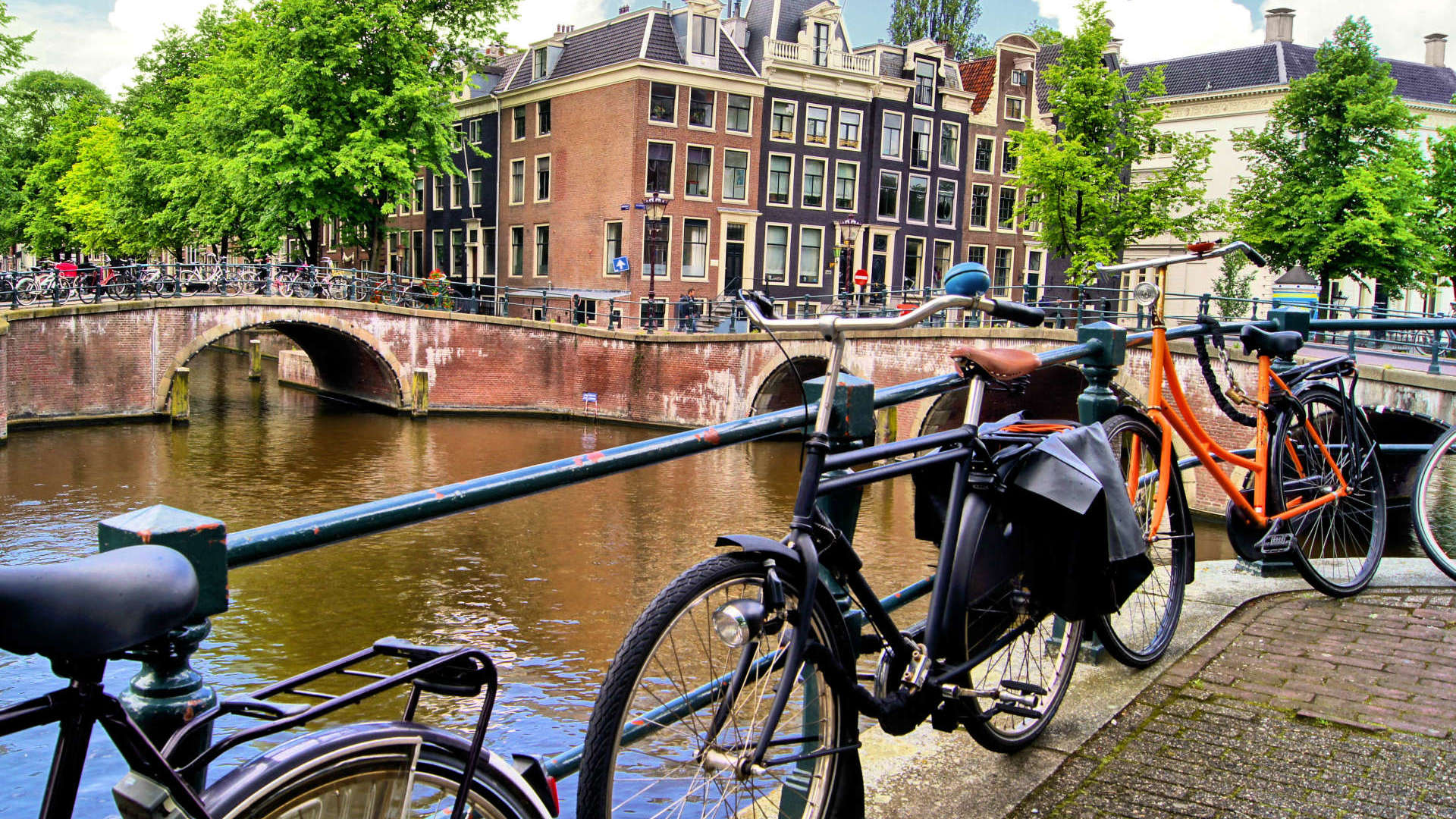 8. Red-Light District
People don't just go to the red-light district, or "De Wallen", to look at the women in the windows. There are plenty of other things to see. At the heart of the district is Amsterdam's oldest building, the Oude Kerk (Old Church), which has a lively programme of contemporary art exhibitions. Two restaurants worth a visit are Matahari and Anna. And nearby you can find excellent Southeast Asian cuisine in the city's small Chinatown around Nieuwmarkt and Zeedijk.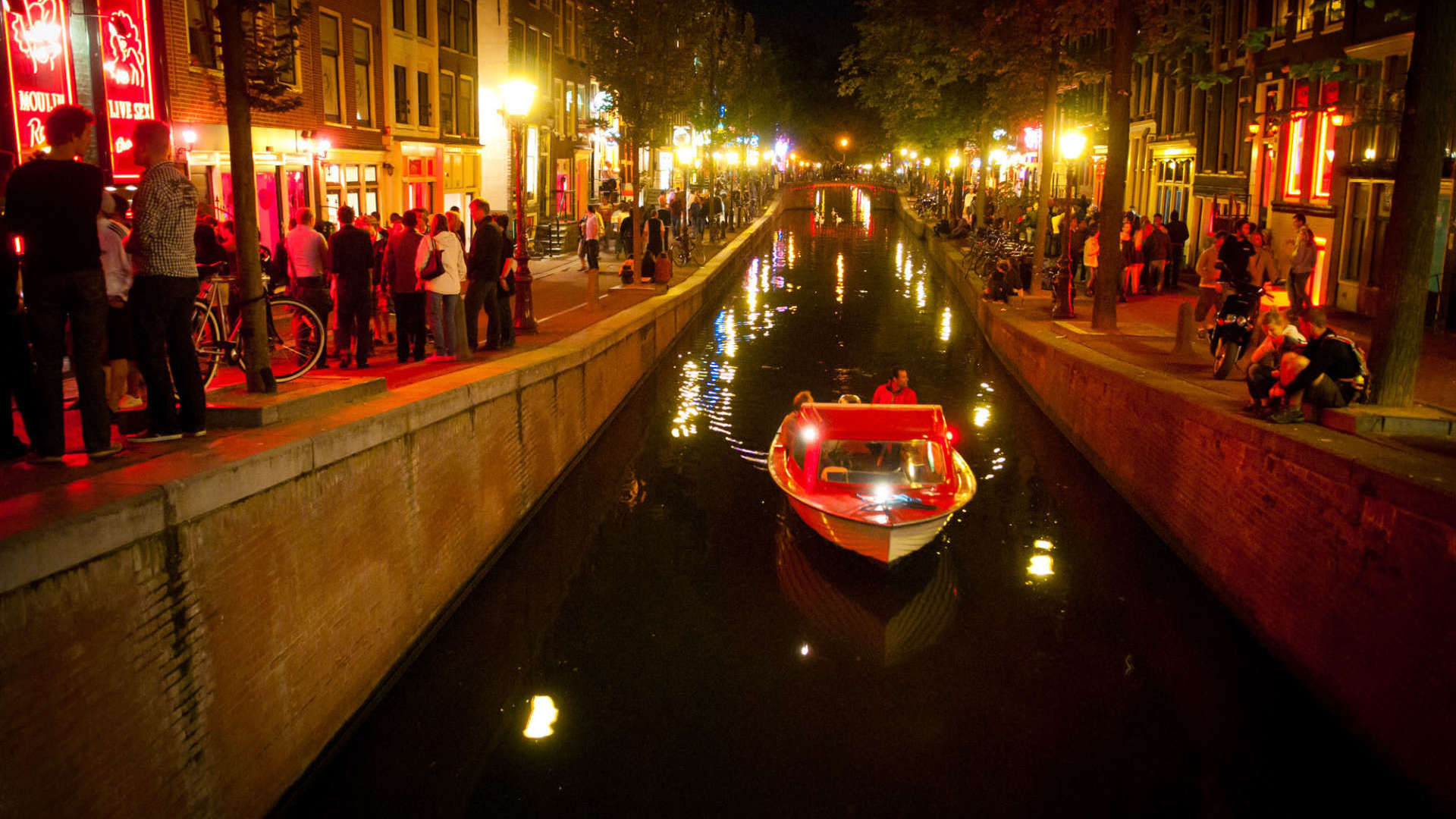 9. Fake Museums
Are the Tulip Museum, Sex Museum or Vodka Museum on your list? Then let me save you the bother — these are simply shops you have to pay to go in to. Personally I prefer to go to real museums like the Rijksmuseum, Eye Film Institute, or Stedelijk Museum. Tip: If you go an hour after they open, you miss most of the queues! If you really want to drink vodka, why not go to a proper cocktail bar like Hiding in Plain Sight or Café Panache.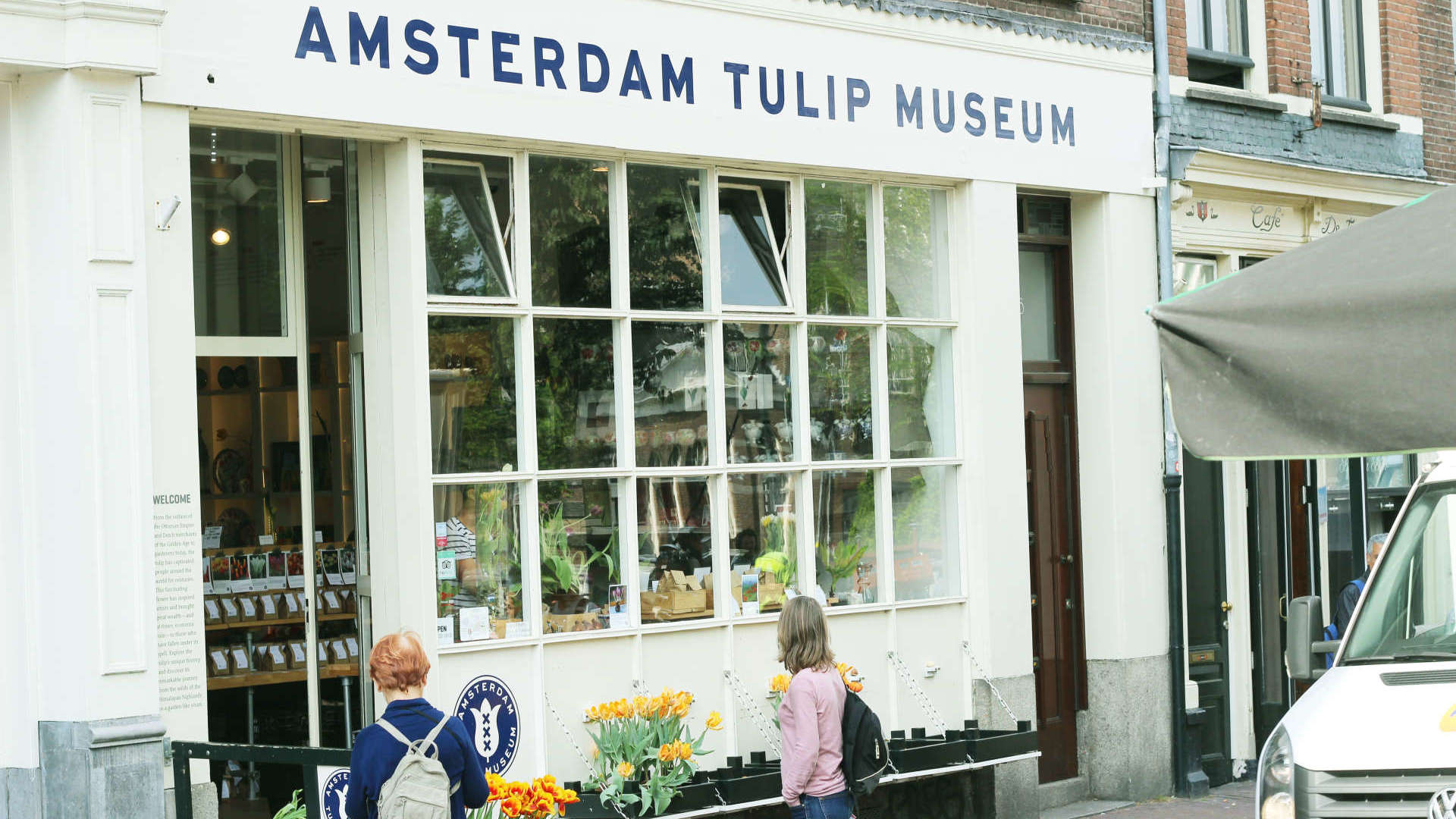 10. Eating out in the centre
There are plenty of great restaurants in the centre of Amsterdam — a lot more than you'll find in Lange Leidsedwars- and Korte Leidsedwarsstraat near Leidseplein. Try Café de Paris or Terpentijn in Rokin, or Choux near Central Station. Alternatively, stroll towards Rozengracht and try Salmuera, Kessens, or Pressroom.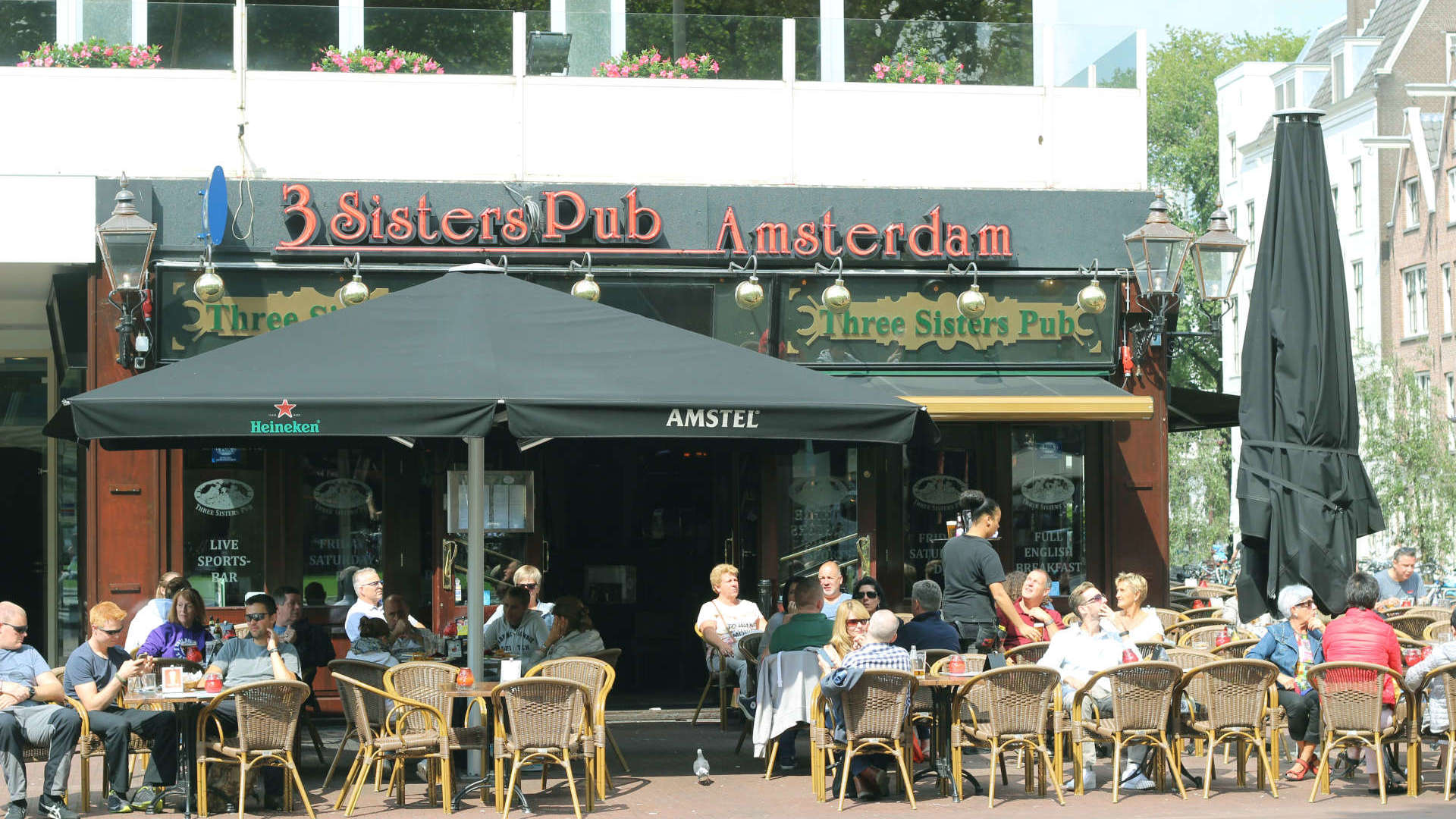 11. Markt
Albert Cuyp Market is perhaps Amsterdam's most famous, but don't forget all the other lovely markets! Shop for vintage items in the IJ-Hallen in the North, or buy quality food and delicatessen on the Neighbourhood Market at the Westergasterrein. Or browse for art, fashion and design at the Sunday Market.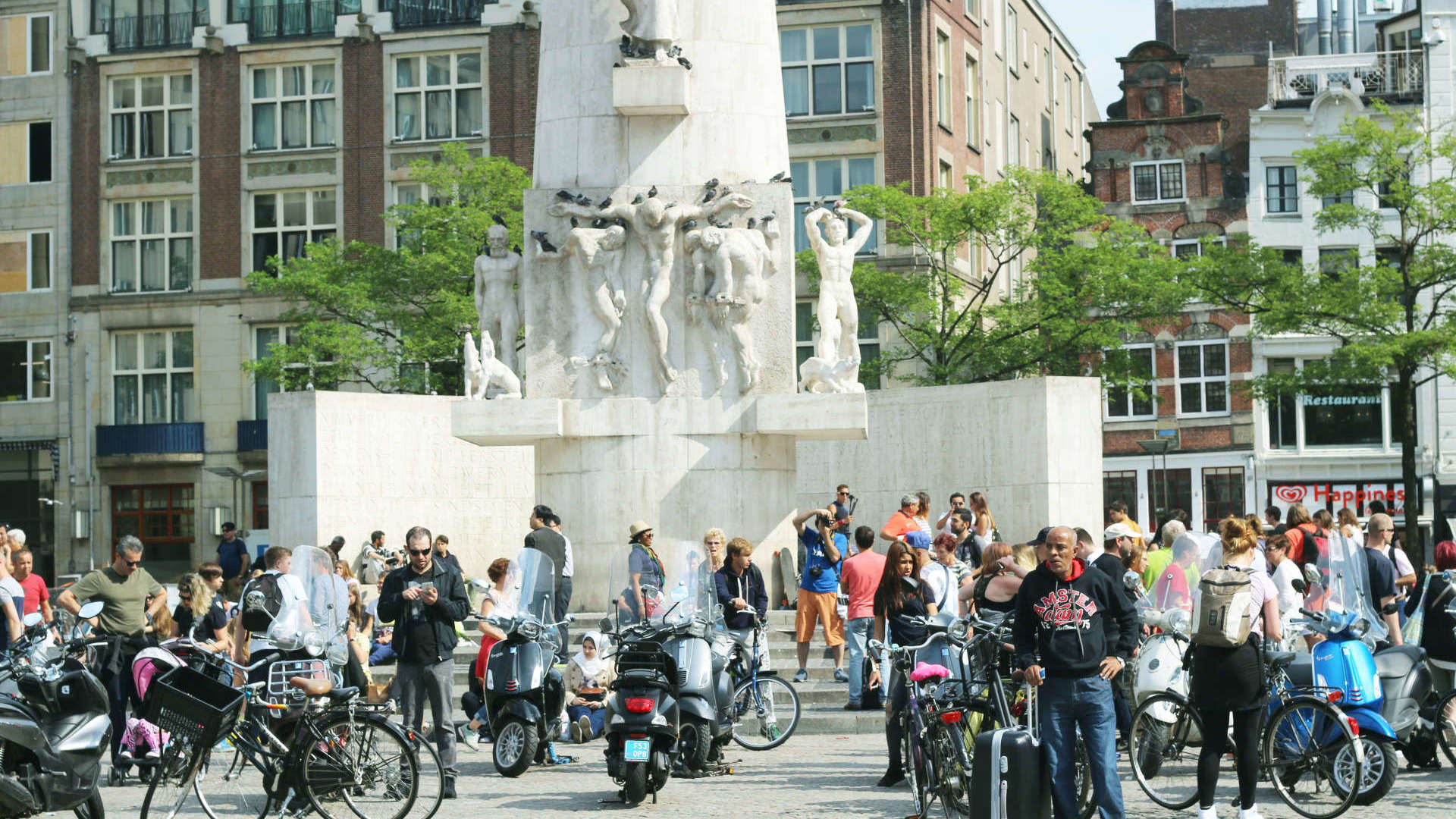 12. The wrong kind of pub
You'll know what I mean… You've just arrived in town and simply want to sit down and have a drink. The only place you can find quickly is the wrong kind of brown tourist pub. My tip is, take just a little bit longer and don't settle on the first terrace you come across. Go where the locals go — Friday evening drinks at Waterkant, Hannekes Boom or Pllek, for instance.
13. Tourist discos
Fancy a dance? Avoid the tourist discos and clubs around Rembrandtplein and Leidseplein and go to a festival! The old shipyard NDSM is always a great venu. I recommend you keep 27 August and 3 September free for Vollt and Valtifest. The Amsterdam Woods Festival in the Amsterdamse Bos in the weekend of 26 August is also definitely worth checking out.
14. Volendam
Why would you go to Volendam, when a bike ride through Amsterdam North and Broek en Waterland takes you past picturesque houses and wonderful waterways. Another major plus: you won't have to dress up in traditional costume and eat haring;).
Sounds familiar?
It's quite possible you've read this before. We've posted this blog in August 2015. So this actually is a repost. But let's be honest: you can never have enough cool touristy tips, right? ;-)