Top Class at High Altitude
Cabin attendant Martha almost lost her nerve as the camera zoomed in on her and Master Chef Richard Ekkebus, standing beside her trolley in the WBC aisle. "Richard was so calm and professional, and such fun to be around that I immediately felt at ease doing my job," said Martha.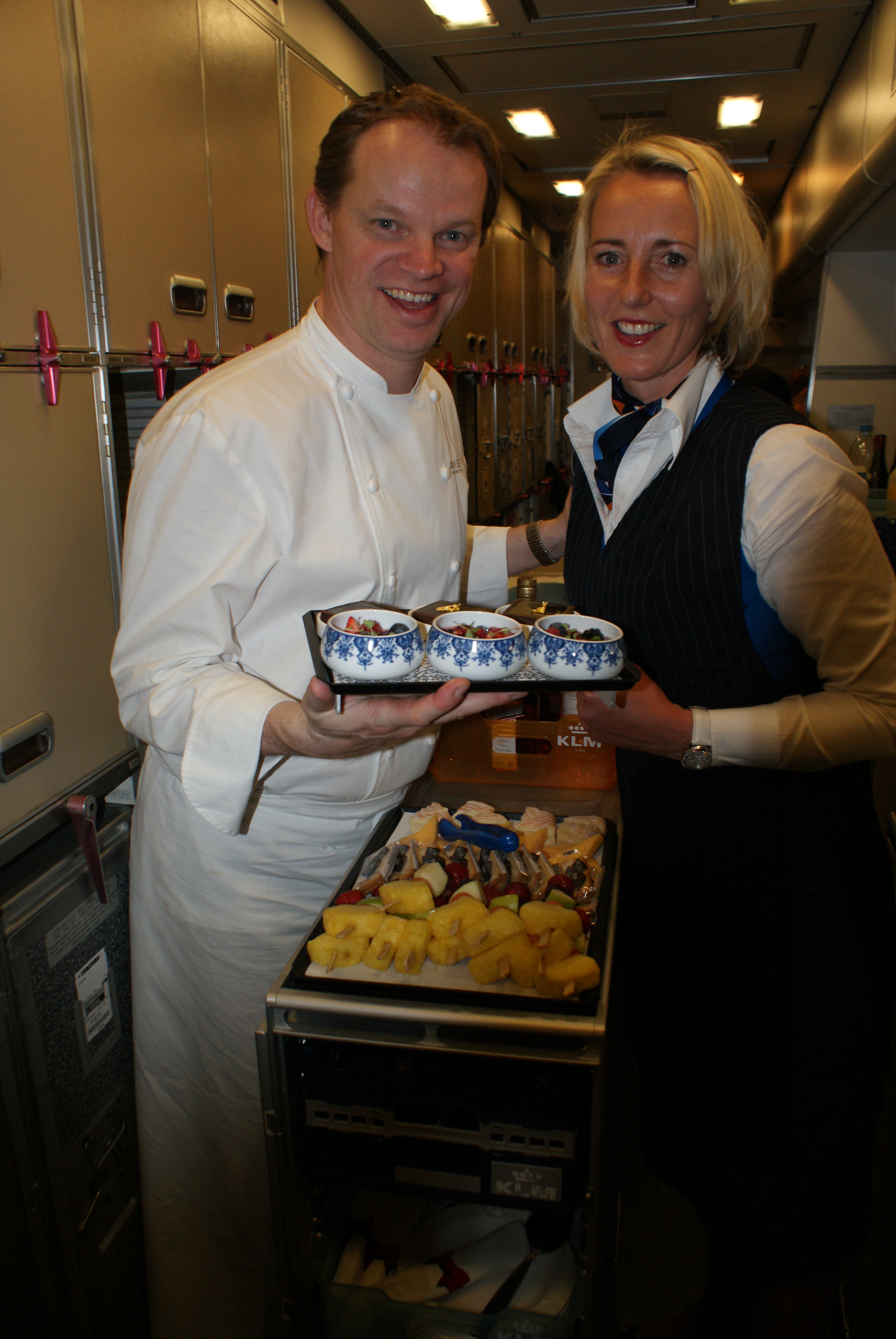 After all, it's not every day that a Master Chef, clad in white, serves a meal he prepared himself on board an aircraft. Business Class passengers on flight KL889 bound for Hong Kong were the lucky ones. Richard, who has been creating meals for Business Class since December 2012, was completing part of his final test to qualify as an SVH-certified Master Chef, which represents the highest level of professional recognition in Dutch catering.
Never before has a Dutch chef cooked dishes 'live' on board an aircraft as part of his final test to become a Master Chef. Richard was flown over from Hong Kong last weekend to buy his fresh ingredients in the Netherlands. Together with his assistant, he spent the whole day on Monday in the kitchen preparing meals for 42 World Business Class passengers, subsequently making the finishing touches to the dishes at high altitude.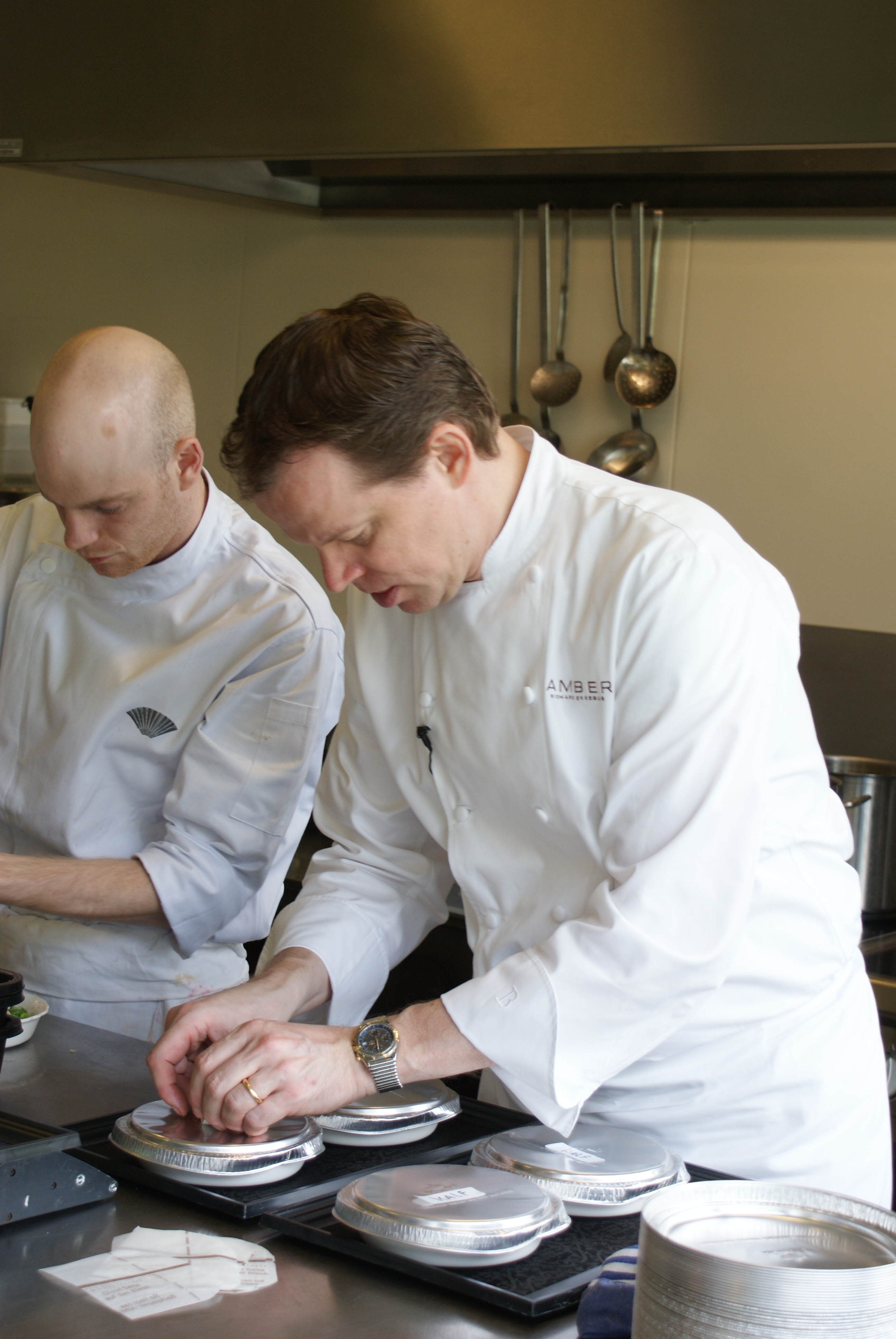 "I was quite curious to see if everything would work out on board as I'd envisaged it on the ground," said Richard. "At an altitude of 10 km, you have to take account of a 30% loss of flavour – or thereabouts. Of course, you want to present the meal nicely on board too. From the glowing reports, our efforts tonight were a great success. A Danish passenger even referred to it as 'a wonderful experience'."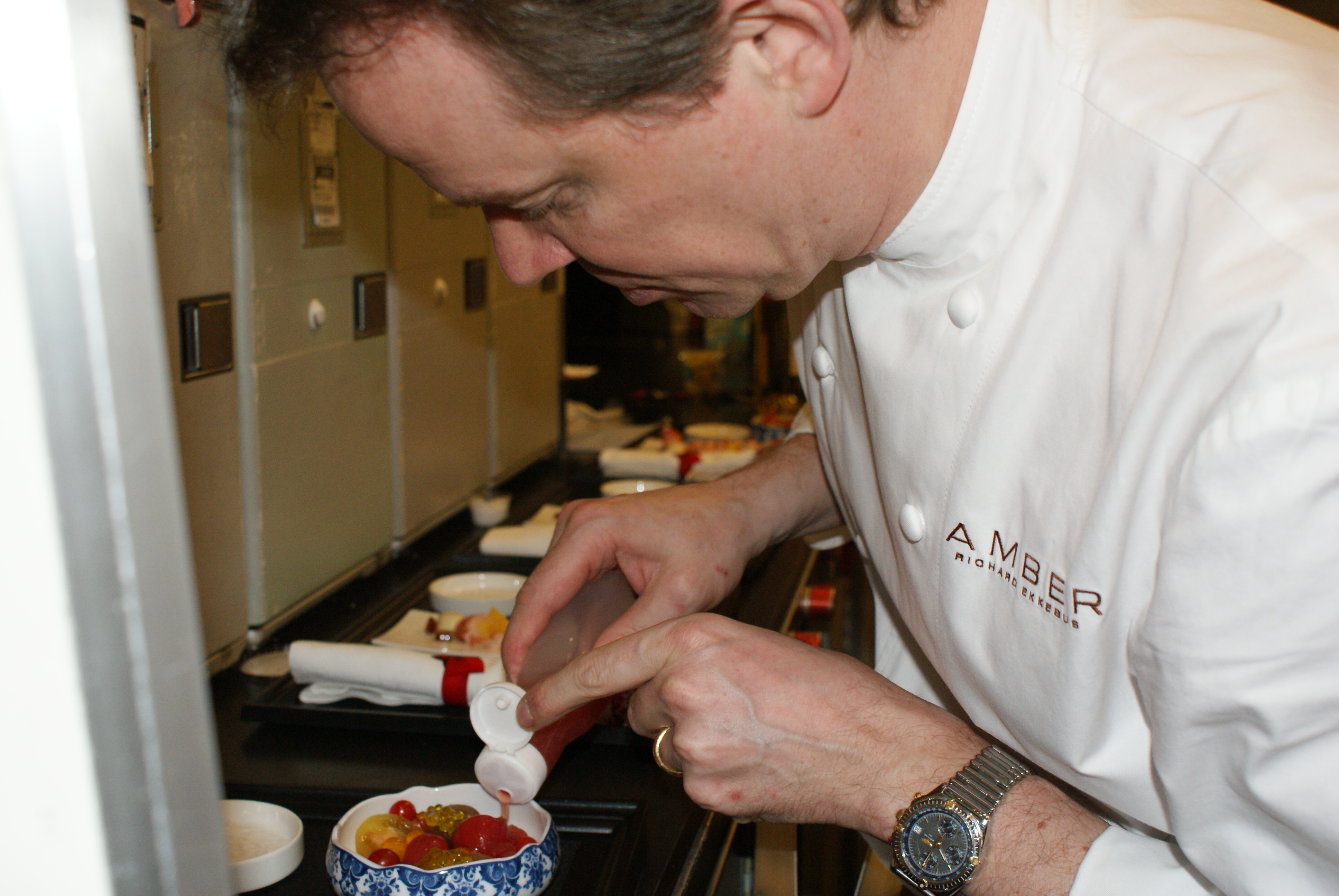 Directly after take-off, passengers were treated to a choice of two teasers: one with herring and one with quail eggs. This was followed by two starters served with lobster and a delicious Ceviche of heirloom tomatoes and Spanish Bellota ham. Passengers could then choose from Dutch fillet of sole engorged with North Sea crab or braised veal smothered in cream sauce.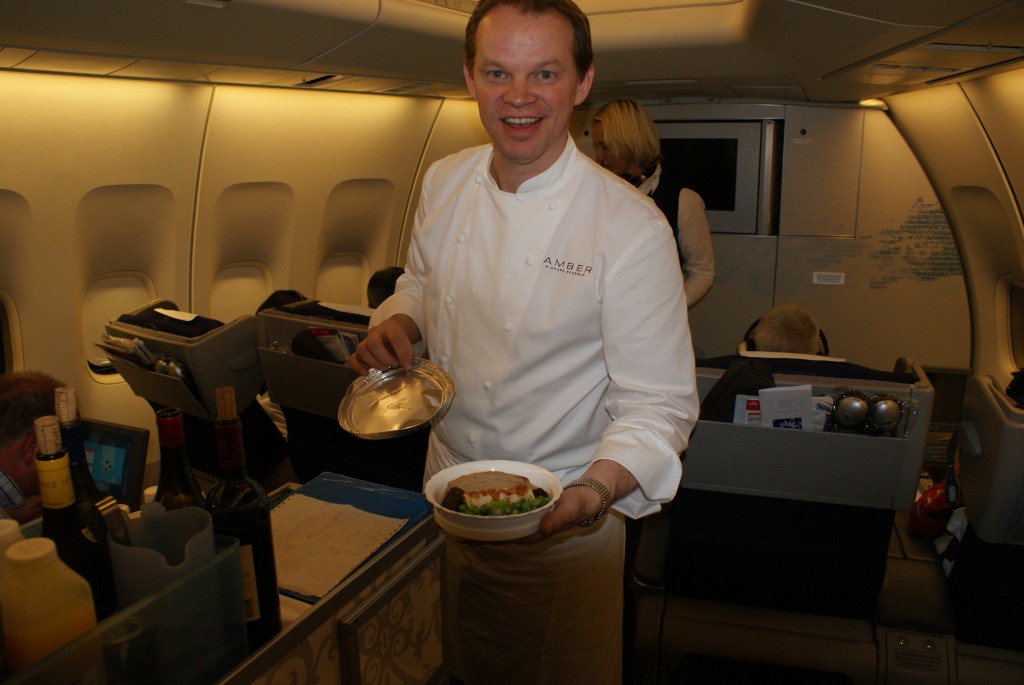 Jonnie Boer, owner of 'De Librije' in Zwolle and former KLM WBC Master Chef said he'd never eaten such delicious food on board before. Boer joined the flight because he sits on the panel of judges responsible for issuing the SVH-certified Master Chef's qualification. "Everything was fresh tonight and Richard opted for surprising taste combinations, brimming with character. Jonnie Boer also thoroughly enjoyed the desserts of panna cotta with black pepper and chocolate cake with crème brulée.
The second part of the Master's test will take place on Wednesday at Restaurant Amber in The Landmark Mandarin Hotel, Hong Kong, where Richard works. He will then be assessed in relation to more than 100 aspects of his craft.
Click here for a video impression of flight KL899 with Richard Ekkebus.