Transferring At Schiphol; Not Just A Regular Airport
Amsterdam Airport Schiphol is the biggest airport in the Netherlands. It's situated some 10 kilometres from the Dutch capital of Amsterdam. Last year, more than 63 million passengers departed from, passed through or arrived at Schiphol. But did you know that transferring at this huge airport is just as convenient as it is at smaller, regional airports? In recent years, I've travelled across the globe on several flights from Amsterdam. Although some flights were direct, others required a transfer at a different airport. And as a proud Dutchman, I must admit, Amsterdam is still my favourite airport by far. I bet you're thinking, "Why?"
A single terminal
Well, to begin with, all aircraft arrive and depart from a single terminal building. This makes transferring not only a whole lot easier, but it's also much quicker than catching trains or buses between multiple buildings. As soon as you arrive at the airport, yellow signs and monitors show you the way to the exit or gate. And by giving the walking distance to your gate, your transfer will be smooth. This way, you know exactly how much time you can spend at one of the nearly 30 restaurants or bars enjoying a cup of coffee or tea, or a glass of fresh juice.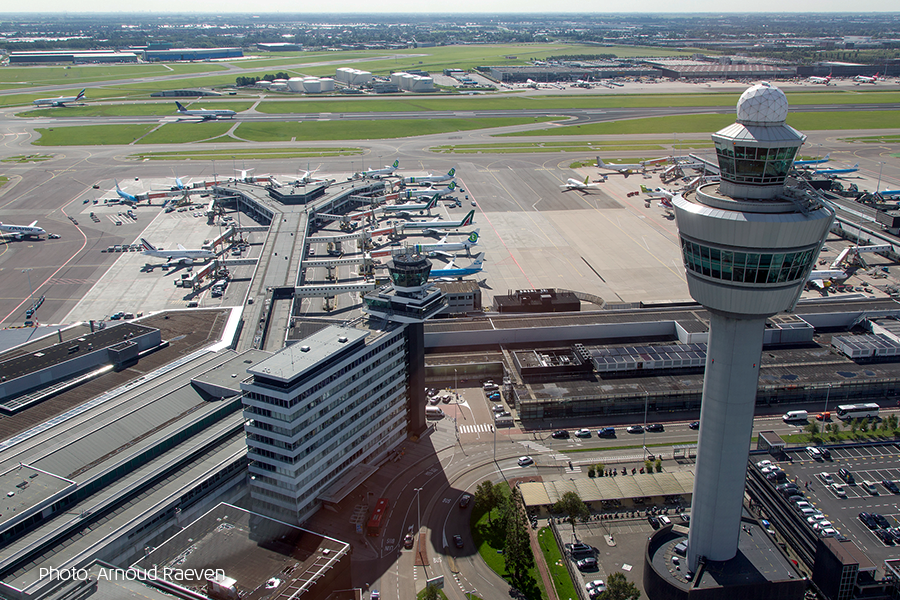 Minimum connecting time: 50 minutes
Everything works so smoothly that the minimum time between the arrival and departure of a flight is just 50 minutes. If you ask me, that's pretty impressive for an airport of this size. You don't even need to worry about your checked baggage. If you've booked your flights on a single ticket, and the transfer time is less than 12 hours and on the same day, you don't need to pick up your bags. You can head straight to your connecting gate, picking up a delicious caffè latte on your way.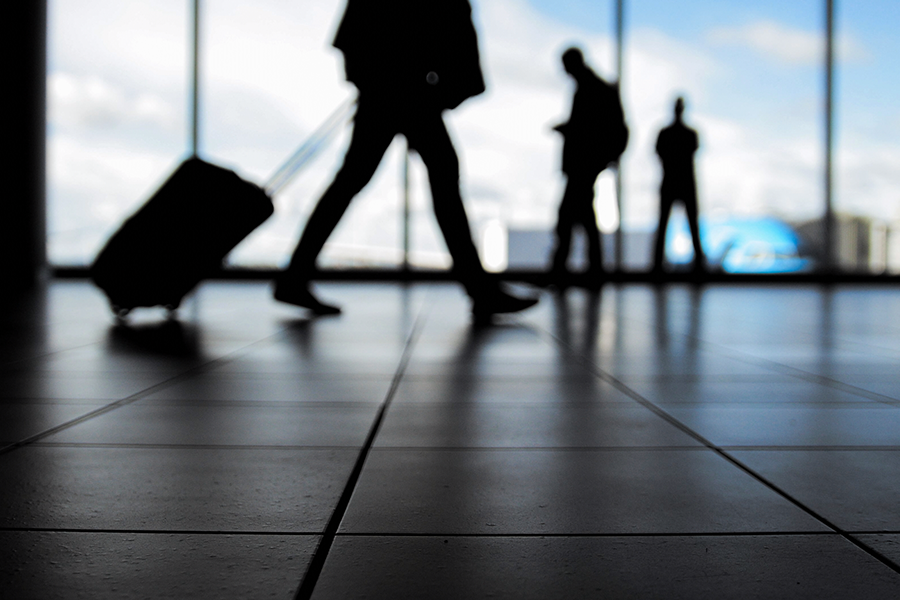 Flying Business Class or an Elite Plus member? Visit our lounge!
Of course there are also lounges at the airport for passengers travelling in Business Class, and for SkyTeam Elite Plus members. There are two lounges. If your flight departs from a Schengen country, simply follow the signs to Lounge 25. When transferring or departing on an intercontinental flight, simply head for Gate F and check out Lounge 52. There's even a smaller version of the famous Rijksmuseum at Schiphol. Although it's under construction at the moment, it will be reopening soon for all passengers travelling on international flights.
Do you speak English? Yes we do!
Big yellow signs are not the only way to find your gate. Since Dutch is quite a difficult language to learn and a 12-hour flight may not be enough to master the language, all KLM and Schiphol employees speak English and Dutch fluently. You'll probably notice this when buying yourself a snack or a drink. You'll be assisted in English. It happens to me all the time. Only after saying "bedankt" (Dutch for "thank you"), will the employee switch to Dutch. So if you have a question about where to go or where to find a restroom or the best restaurants, don't be afraid to ask a staff member. And if you're interested in practicing a typically Dutch habit, start talking about the weather. You can't go wrong with that one!
Dutch snacks and souvenirs
On the same note, think about Holland and name a few typically Dutch things. We'll try to name some too. How about stroopwafels? Because you can buy them all over the place at the airport. Two waffles filled with delicious syrup. They're definitely worth a try! Another one has to be the tulip. These are for sale at the Houses of Tulips (near Gate F) in multiple colours, varying from blue, white and red (the colours of our flag) to ORANGE, of course. That brings us to yet another Dutch tradition. We're the only country in the world with orange as its national colour. Why? It's to honour the Royal family: the House of Orange. And last but not least, wooden shoes or clogs. Seriously, give them a try and, as you can imagine, we don't wear them to work every day.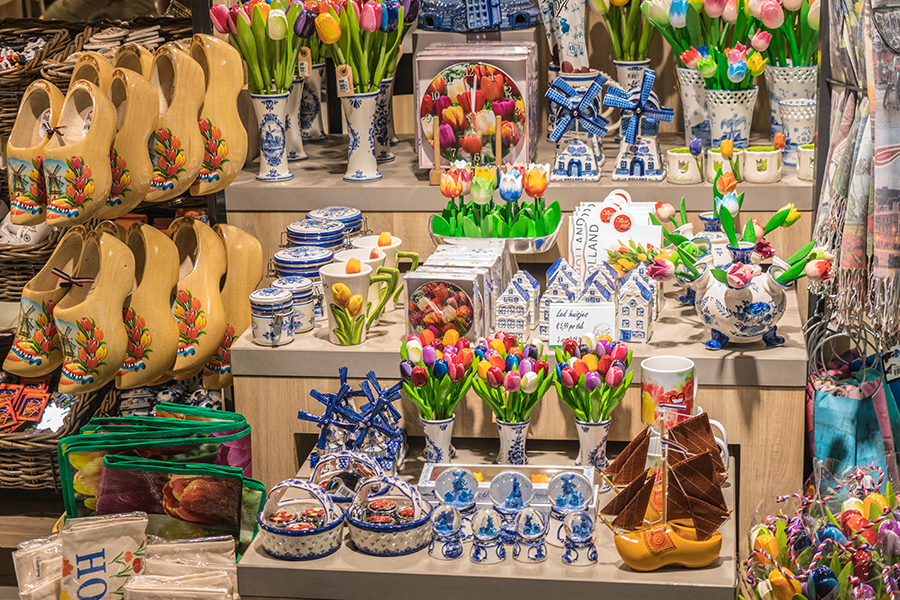 Hurry up, your gate is closing
With so much to see and try out, time truly flies when transferring at the airport. That's why you should always double check the screens to see if your actual departure time and gate are still accurate. Our gates close 15 minutes before departure and we don't want you to miss your flight. So don't spend too much time enjoying Dutch pancakes or choosing between red or blue tulips. You can always book another trip and take time to visit Amsterdam and Schiphol.