Vania's Local Varieties: The Silver City
This adventure starts in a place known as the Granite, Grey or Silver City with the Golden Sands. It's the third largest city in Scotland!
Can you guess where we're going?
(Don't spoil it, Scottish readers.)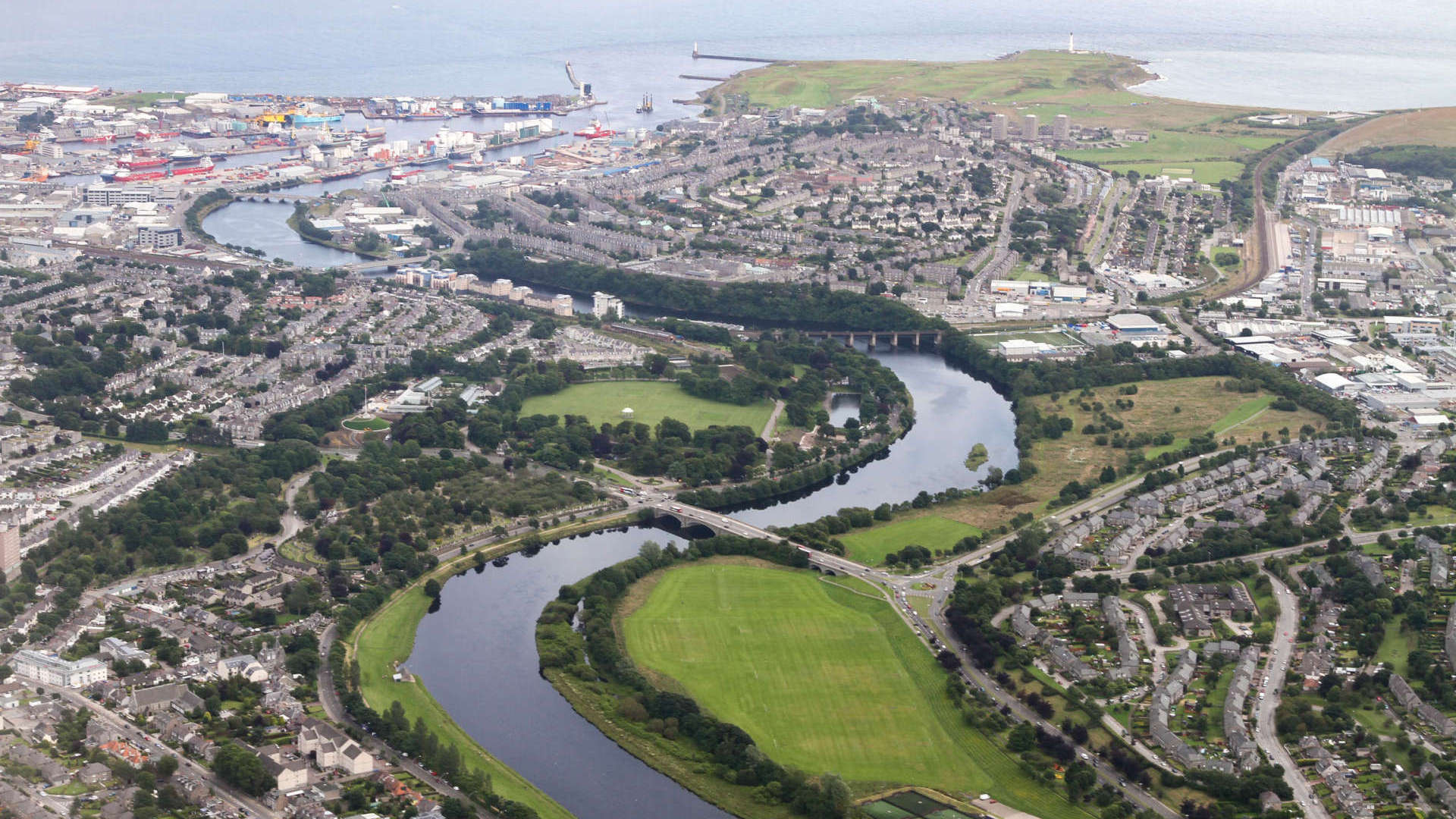 Yes, it's Aberdeen!
Although this cosmopolitan city is famous for its architecture, nightclubs, restaurants and fascinating history, we won't be staying here long. Aberdeen is only our starting point, because our plan is to escape the hustle and bustle of the city.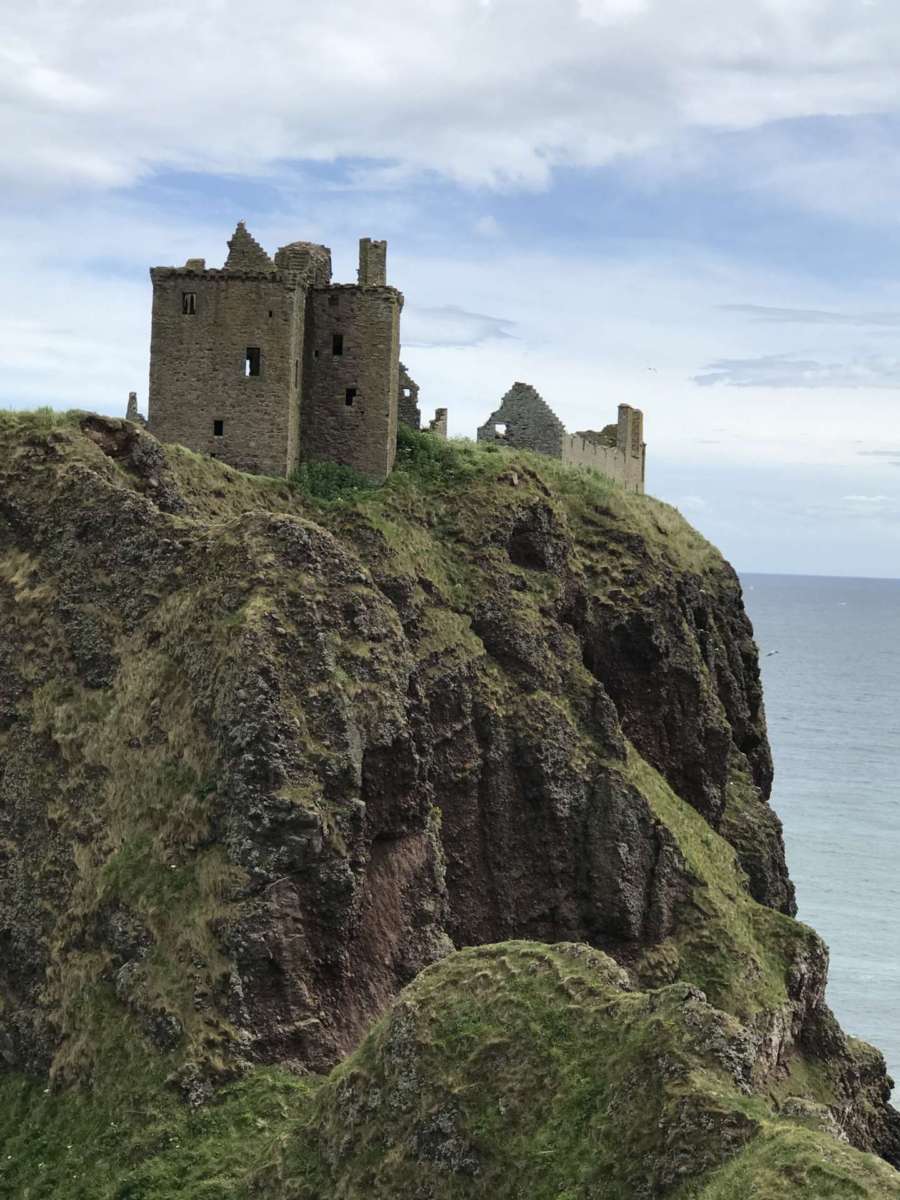 We're taking the train to Dunnottar Castle, which served as a backdrop for various scenes in the 1995 movie Braveheart. But we're about to discover a completely different story, featuring ghosts as well as fairy-tale romance…
This medieval castle, now in ruins, was home to one of the most powerful families in the land: the Keiths, better known as the Earls Marischal. The scenery is breath-taking, but the castle's history is dramatic. Devastated by fires and rebuilt several times, it was visited by Queen Mary Stuart and often a place of pilgrimage.
The closer we get to the castle, the more we are taken back in time. Its impressive appearance leaves me in awe, causing my mind to wander: Could this be where I meet my knight in shining armour?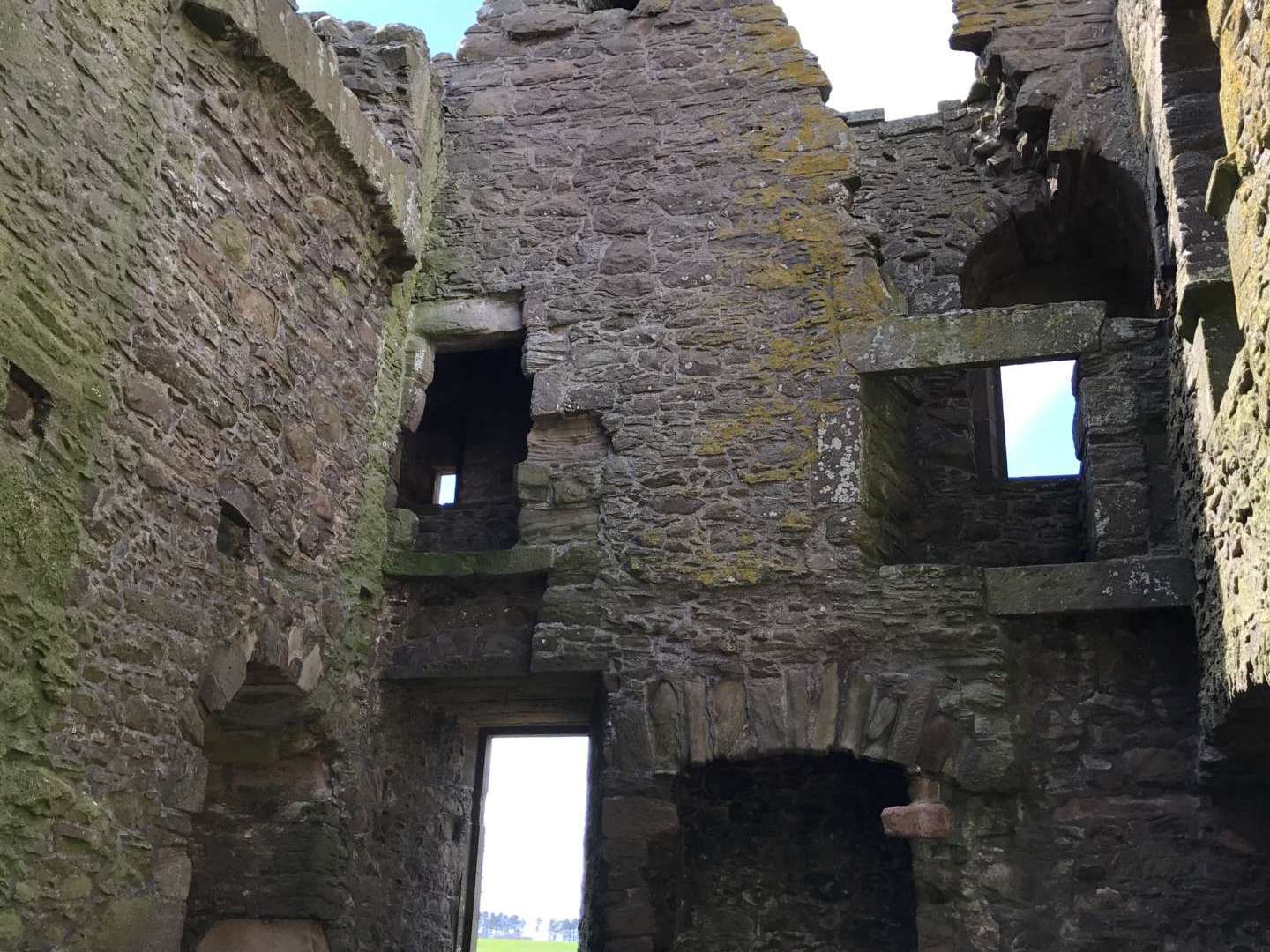 Alas, I do not find him in the maze of steep stairways inside the castle. But never know who (or what) else you might encounter here. Rumour has it that a young woman sometimes shows up in the bakery, looking for her lost children, only to vanish into the brewery. Some have seen a tall, Scandinavian fellow, dressed in military regalia, accompanied by a deerhound, staring out to sea, watching and waiting for someone, something. Others say they have heard noises coming from Benholm's Lodging, although it has been uninhabited for ages…
This castle is known for protecting and hiding the Scottish Crown Jewels, but it also has a darker side: The Whigs' Vault, a 55-foot-long room in the castle's cellars, where 122 men and 45 women were once imprisoned. There was standing room only. And they had to pay for water. Imagine how horrible that must have been!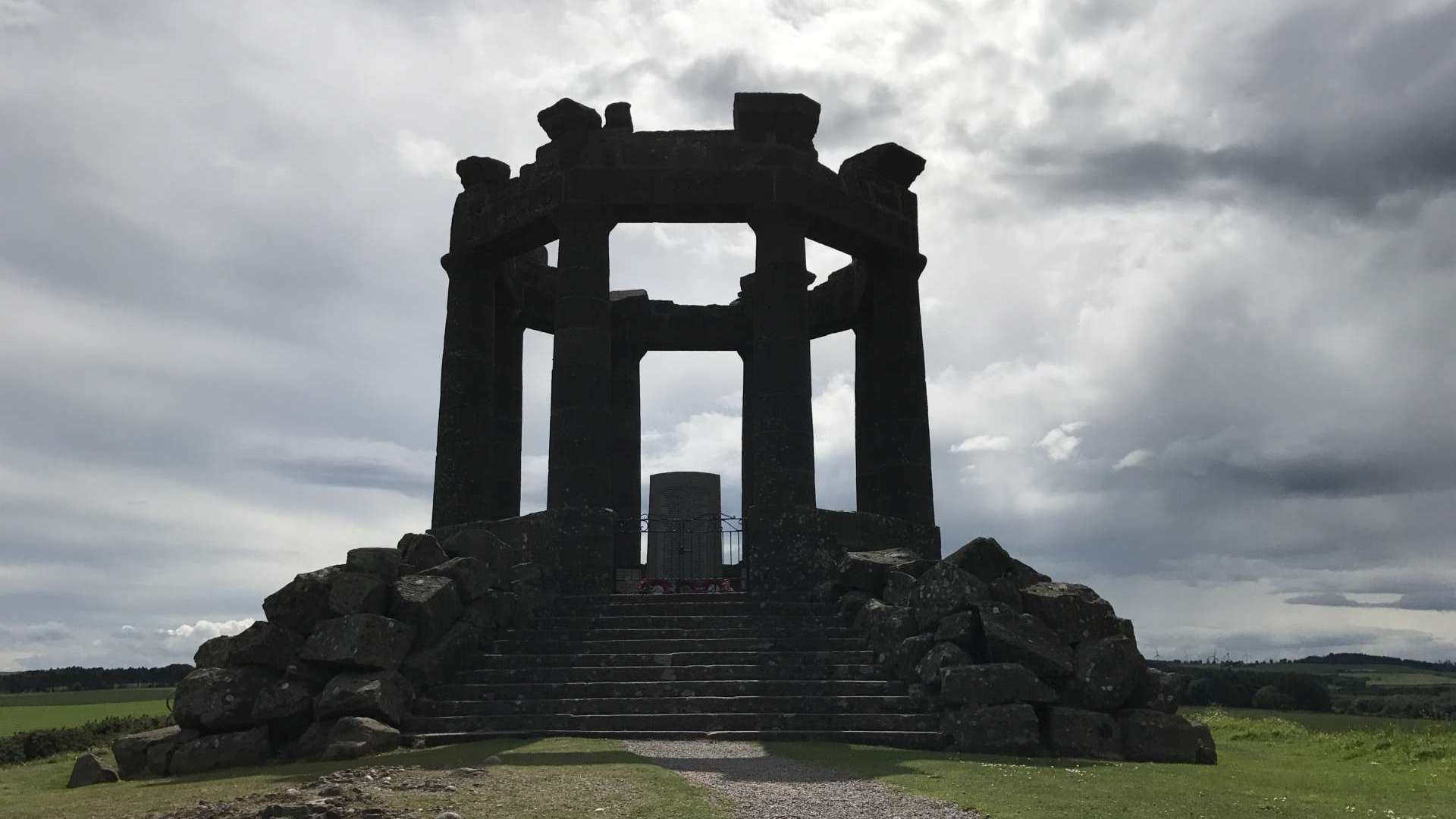 Strolling in Stonehaven
Having spent hours wandering around this stunning place, we stroll back along the coast past the impressive Stonehaven War Memorial, set on a hilltop overlooking the sea.
All this exploring has given me an appetite. In Stonehaven, we stop at a quaint little cottage called Arduthile House, which is a B&B with a lovely tearoom.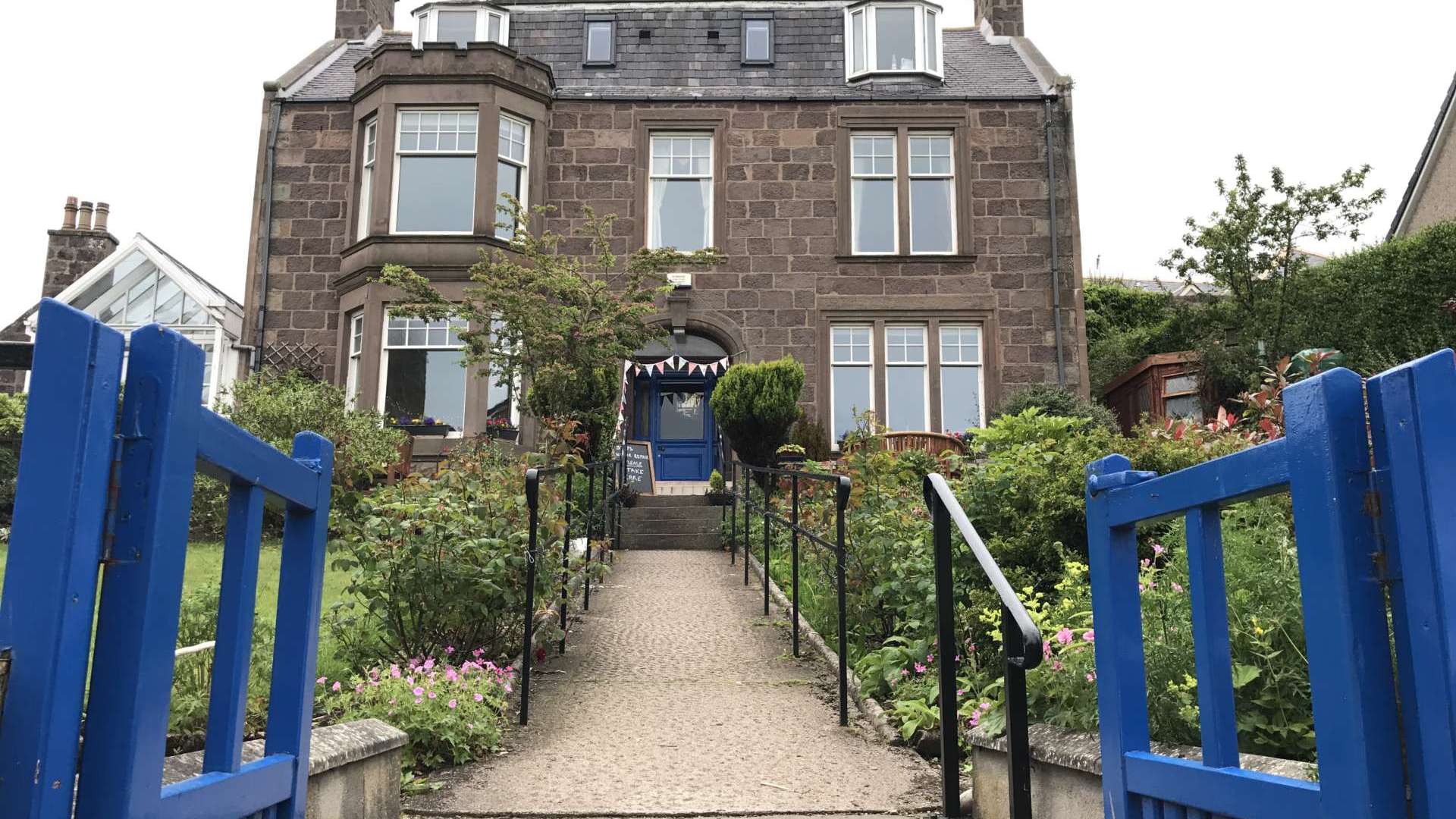 While we have our tea, the landlady tells us that she fell in love in with a boy at the age of 14. They met each other at a swimming pool during her summer holiday in 1974. A year later he suddenly broke up with her. She was left heartbroken and was determined never to speak to him again. Thirty-five years on, they reconnected on Facebook. You can probably guess how this story ends, right? Will they live happily ever after?
Enjoy your trip and let me know how it went. If you'd like more information, you can find me as Tripster_girl on Facebook and Instagram.