Weird Places: The Hill of Crosses
Visiting the strangest, most striking and bizarre places on the planet has become something of a sport for some people. Our weird places blog posts are sure to give them a nudge in the right direction.
The Hill of Crosses lies about 12 kilometres north of the city of Šiauliai in Northern Lithuania. While the hill itself is nothing special, it is crammed with crosses.
Crammed
And by crammed I mean really crammed. Nobody knows exactly how many crosses there are, but rough estimates in 1990 pointed to at least 55,000. By 2006, this number had grown to around 100,000. Clearly, the number of crosses is increasing rapidly.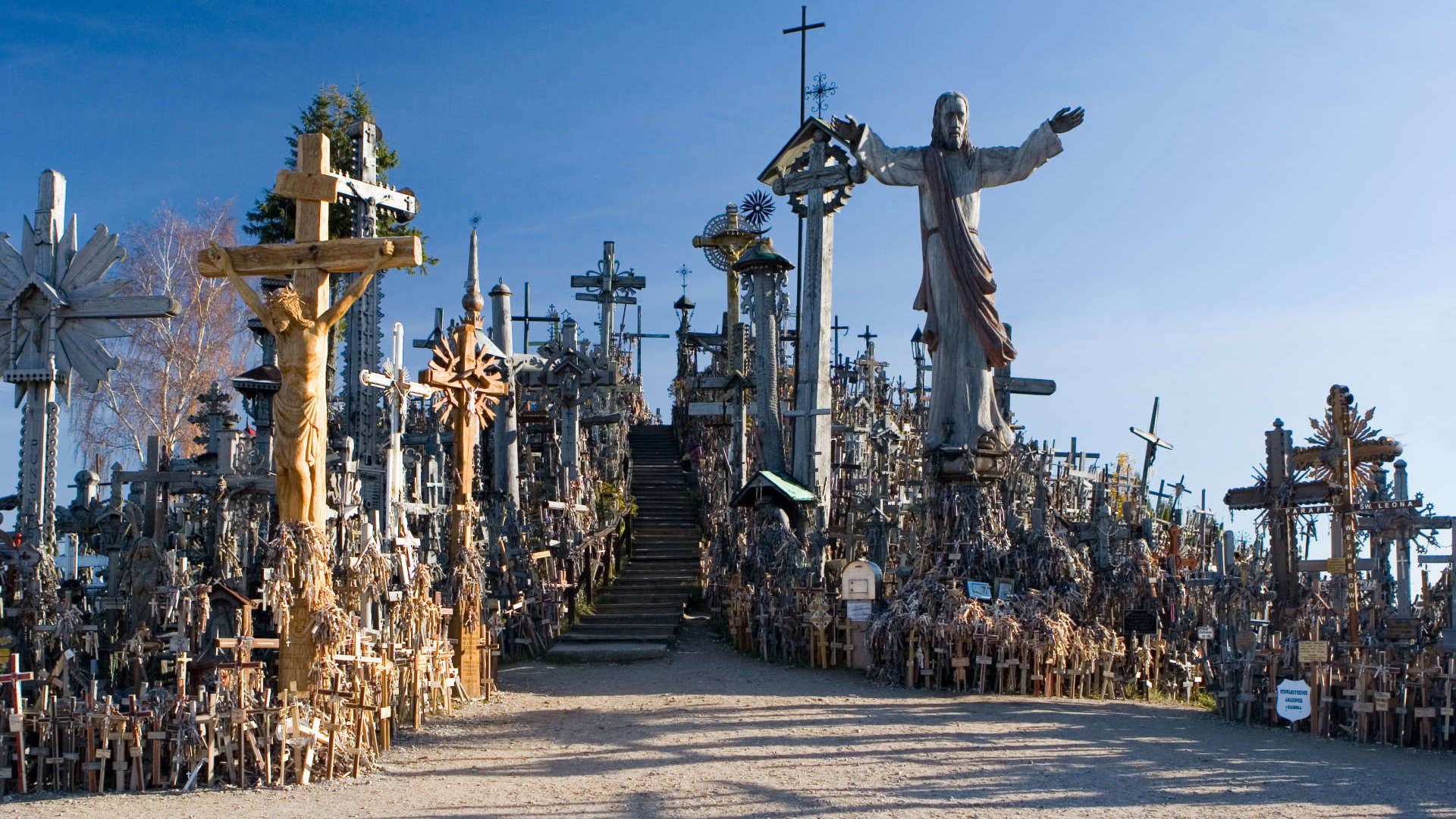 The first cross
The precise origin of the practice of leaving crosses on the hill is uncertain, but it is believed that the first crosses were placed in the 19th century. Lithuania became part of the Russian Empire in 1795. Rebels unsuccessfully rose up against the Russian authorities in 1831 and 1863. Because the families could not locate the bodies of perished rebels, they joined the villagers there in a silent protest and started putting up symbolic crosses in place of a former hill fort that then stood at Šiauliai. From then on it became a site of pilgrimage and the number of crosses continues to grow.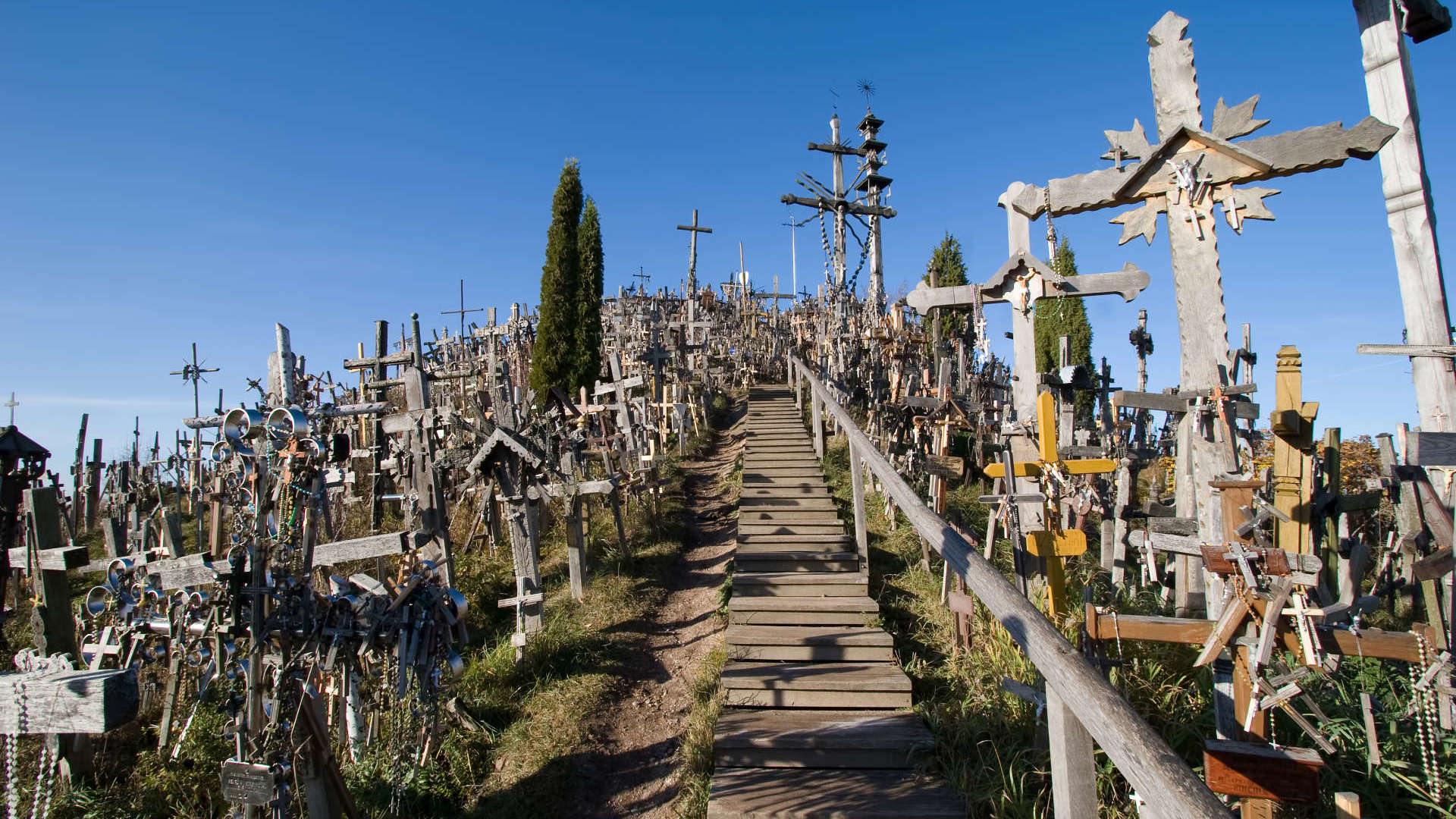 You don't necessarily need to be a pilgrim to enjoy this breath-taking site, which is well worth a visit. It's a two-hour drive to this amazing place from the airport in Palanga.