Weird Places – "Waiter, There's a Waterfall in My Soup."
Some people make a sport of seeking out the strangest, most striking and bizarre places on earth. Our "Weird places" blogs give them an encouraging nudge in a new direction. What would you think of a deafening dinner at the foot of a waterfall?
Beneath the Labassin falls in the Villa Escudero resort in the Philippines, you can dine amidst the deafening roar of falling water. A pleasant place for couples in crisis, as you won't be able to talk or listen to each other. Nevertheless, it's worth visiting just to experience this twist of nature. Slip off your shoes, step into the cool water and enjoy a traditional Philippine meal at a bamboo table!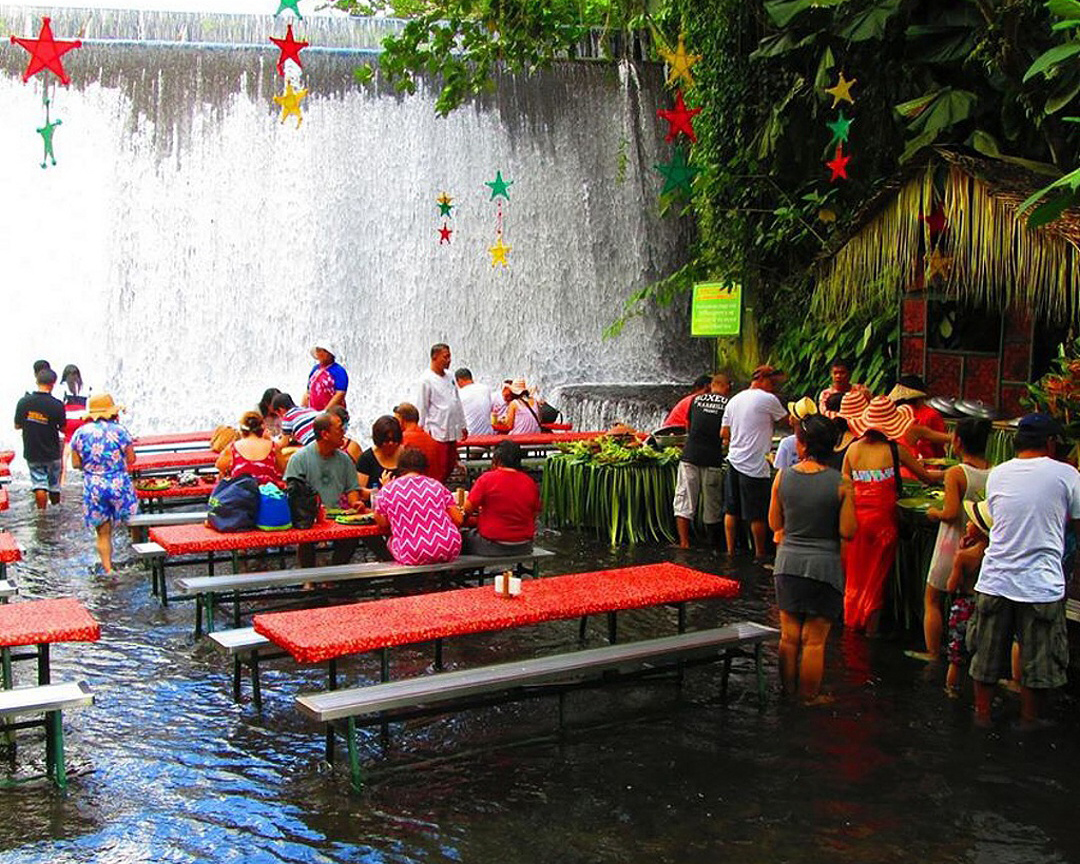 Air conditioning
Waterfalls are marvellous for cooling you down in the tropical heat of the Philippines. With your feet in the water and more running down behind your back, the water acts like a kind of air conditioning. So if you want cool down effectively, the restaurant entices you to eat as close to the waterfall as you can. No good if you're afraid of water though.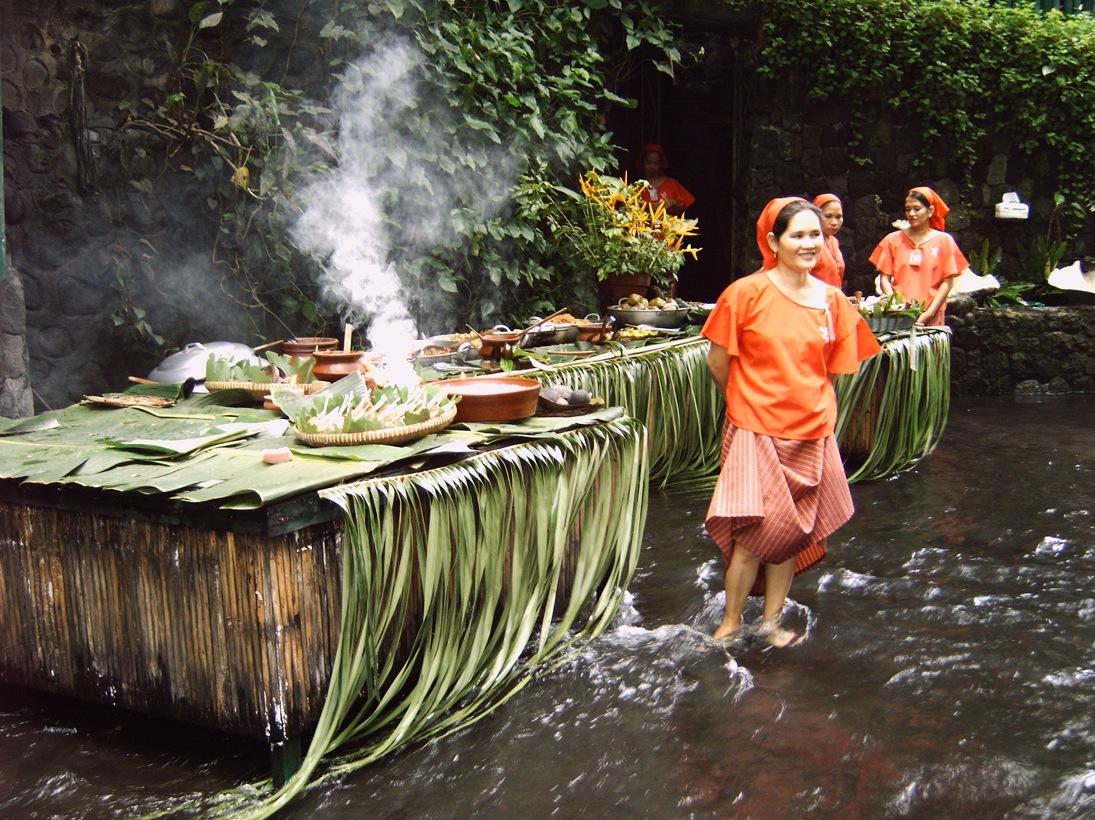 The waterfall is an overflow for the Labassin Dam. At the beginning of the 20th century, Don Arsenio Escudero built the country's first hydroelectric dam to supply power to his desiccated coconut factory and villa. The dam's reservoir has since turned into a lake with a number of tourist attractions, including rafting on traditional bamboo rafts. So, if you feel you overindulged during your lunch under the waterfall, you can always partake of a more active aspect of the culture!
Other Weird Places: