Last Thursday Schiphol Airport welcomed KLM's newest Boeing 737-700. The aircraft will be dubbed the "Wielewaal" — in English "The golden oriole".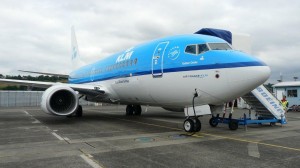 The delivery of the Wielewaal  is number thirteen of a total of eighteen B737-700s ordered by KLM. Purchasing aircraft of this type forms part of KLM's vigorous fleet renewal programme launched in 2002. All the aircraft in this series will be named after birds.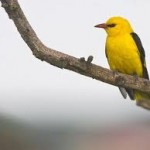 As the name suggests, the bird's colouring is considerably different to KLM's livery. The Golden Oriole is yellow and black. Although the oriole migrates through the Netherlands, not too many people get to see it as it's quite people-shy and prefers to reside in forest canopies. This is the second time a KLM aircraft has taken the name "Wielewaal". The first was a DC-3, which went into service in April 1937 at KLM. In 1941 it was transferred to Royal Dutch East-India Airlines (KNILM).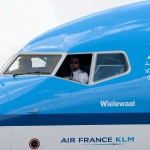 KLM's new Wielewaal will embark on its maiden voyage at the end of this week. The acceptance team handled the transfer from Seattle to Amsterdam. The crew brought the aircraft to Schiphol in 10 hours and 11 minutes. The flight went without a hitch. KLM plans to bring another five 737-700s before the end of the year.
Karin
Corporate Communications