What Do the Stripes On KLM Uniforms Mean?
From the ground to the very highest altitude, all of KLM's frontline staff are dressed in blue. But that can be a bit confusing for passengers. Because who do you approach if you have a specific question? I conducted a full investigation and can now give you the low-down (and high-up) on every stripe you see. Because therein lies the secret: the stripes on sleeves and shoulders (epaulettes) are important clues.
The following generally applies: the more stripes, the higher the rank. Most passengers will encounter three different groups of uniform staff: ground personnel, cabin crew and cockpit crew. On arrival at Schiphol from the land side, you'll probably run into ground personnel first.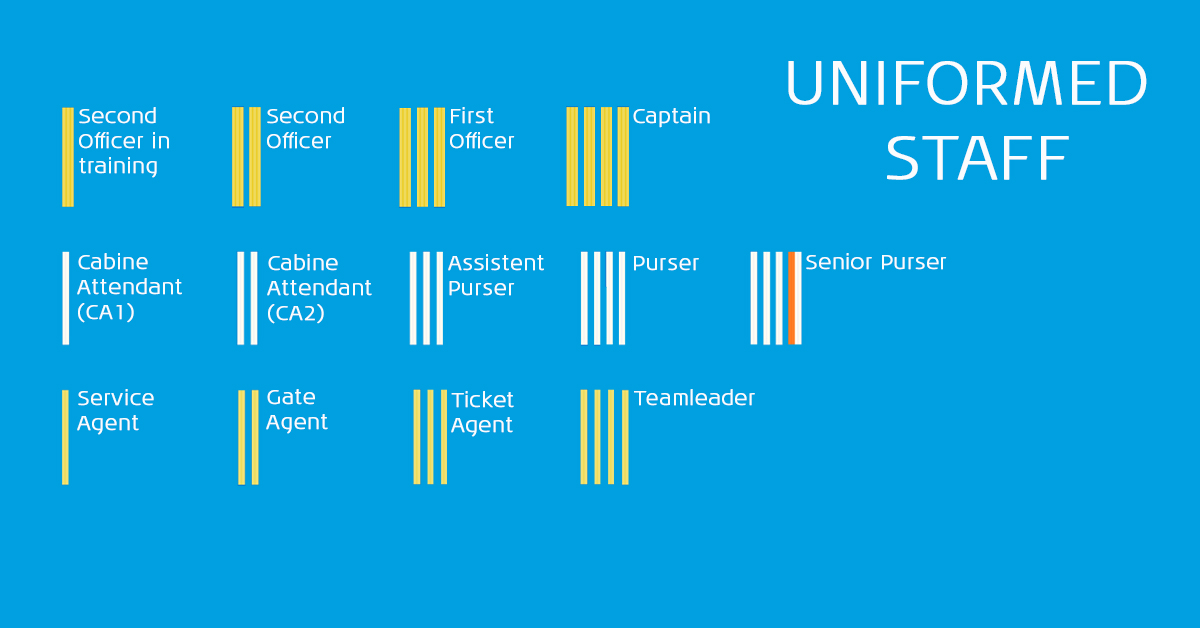 Both feet firmly on the ground
Ground personnel don't fly and have thin, gold stripes on the sleeves of their uniforms. A service agent has one thin, gold stripe. And then there are the gate agents, who have two thin, gold stripes. Your ticket will be checked by a ticket agent, who has three thin, gold stripes. The highest ranking staff member in uniform on the ground is the team leader, who has four thin, gold stripes on his or her sleeve.
At greater heights
Once you've checked in your baggage, passed through security and scanned your ticket at the gate, you'll head down the airbridge to the plane, where you'll be welcomed by the cabin crew. Cabin attendants (better known as stewardesses and stewards) all start out with a single silver stripe on their sleeve, which means they serve passengers in Economy Class. If you're fortunate enough to enjoy the luxury of World Business Class, you'll be served by a senior cabin attendant with two silver stripes on his or her sleeve. Depending on the flight you're on, the cabin crew will be headed by an assistant purser (three silver stripes), a purser (four silver stripes) and/or a senior purser, who has four silver stripes plus a fifth distinctive orange stripe.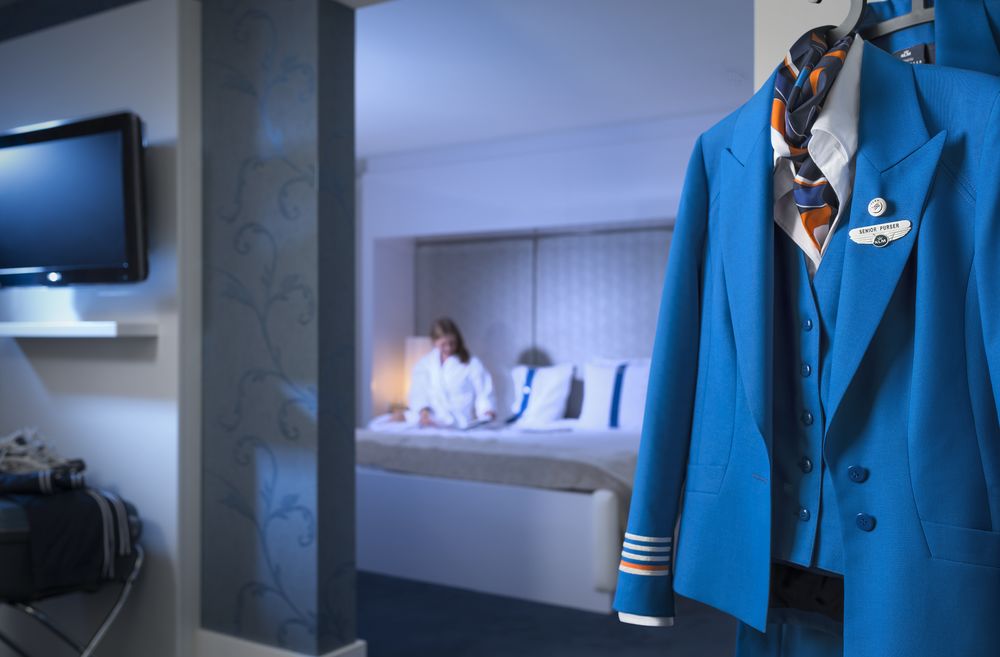 'This is your captain speaking'
In the cockpit you will find the pilots. The captain has four broad, gold stripes on his sleeve, the first officer has three, the second officer has two, while the second officer in training has one broad gold stripe. Cockpit crew are easier to recognise, because their uniform is darker than that of other KLM frontline personnel. Pilots also wear a cap, of course – even the women.