What Feeling Do You Bring on Board?
During every flight, at least one crew member serves as a boarding attendant. She or he stands at the aircraft door and welcomes the passengers. The great thing about this particular role is that you get the chance to make contact with practically all the passengers – to look them in the eye. Are they happy? Are they nervous, tired, or wound up? Very often, these feelings lead to special conversations later on.
1. Madly in love
I recognize them immediately – sparkling rings, a continuous stream of kisses, and hands tightly held – newlyweds. Even with both pairs of feet firmly on the ground, they're already in seventh heaven. Recently, during a flight, I got to see photos of a beautiful wedding including an equally beautiful wedding gown. At moments like that I feel honored that, just for a moment, not only am I part of their honeymoon but also part of their most special day.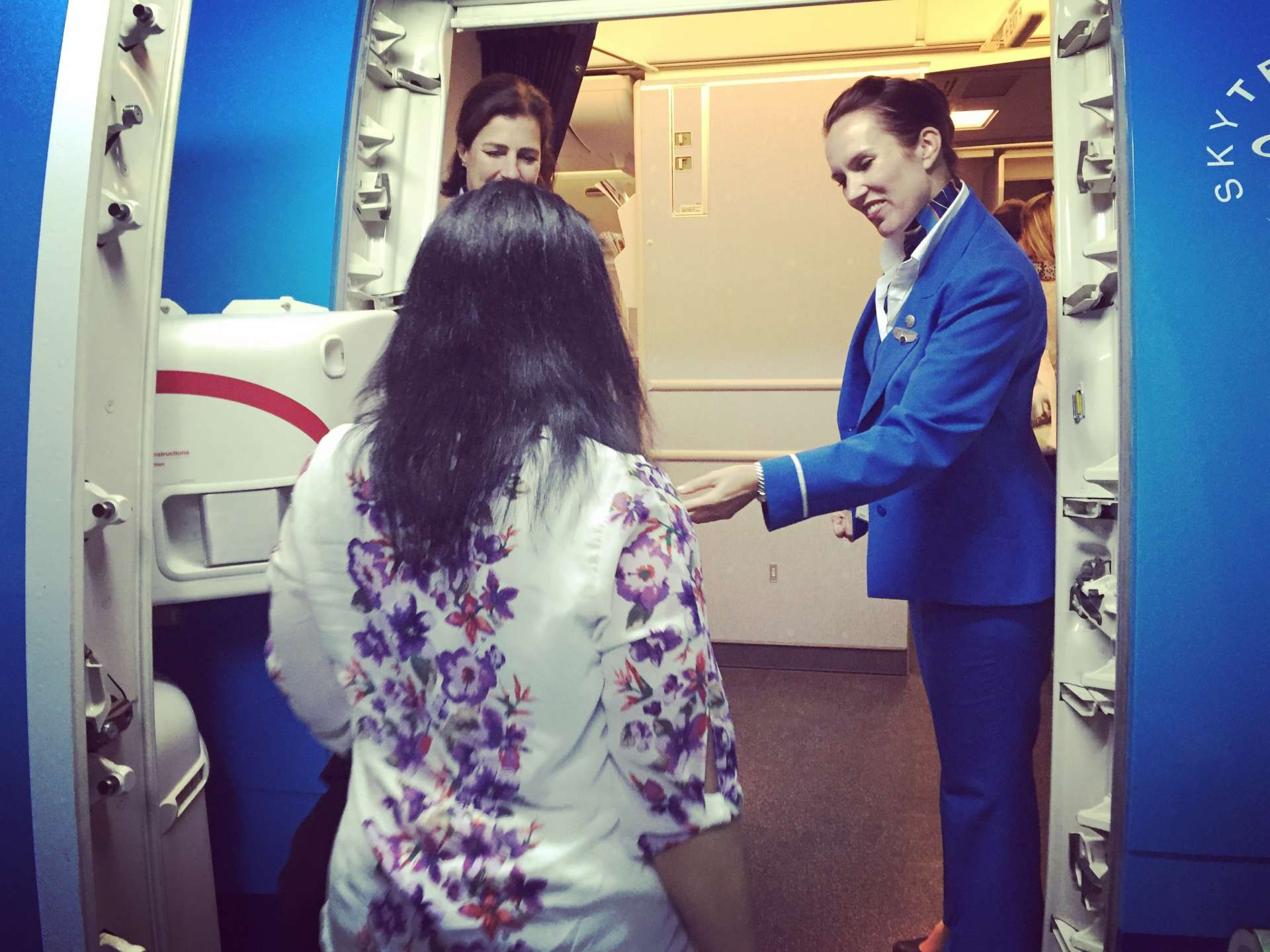 2. Scared to death
During a flight to Bangkok, I received a couple who appeared quite happy at first glance. There was very little of that happiness left at the time of departure. The woman's breathing was fast and shallow. She was in a state of panic. Her partner had to explain that she was deathly afraid of turbulence. It was a fear that I understand because I have experienced it myself. I've learned a great deal about controlling panic in the event of turbulence. By using that information, I was able to reassure her. I was able to explain to her what causes turbulence and just how much turbulence an aircraft can actually withstand. It helped and she was able to relax. At the end of the flight, I gave her a small present from KLM – a protective arm band – in the hope that she would feel better during her next trip.
3. Sad
Some time ago, I met an elderly couple on a flight to Kuala Lumpur. Not very long ago, the woman had been operated on her hip. Halfway through the flight, I met her in the galley and I asked her how the flight was going. She burst into tears. She and her husband were on their way to Indonesia to spread the ashes of their son. He had been killed in a traffic accident. I hugged her and listened to her story. She showed me a photo of a piece of art that she had made – a statue of a head, rendered in clay, of her son. When we arrived at our destination, she gave me her address in case I happened to be in the neighbourhood. In the time that followed, we remained in contact by postcard until I received a different postcard – with the announcement of her death. I believe that she is now together with her son in a beautiful place.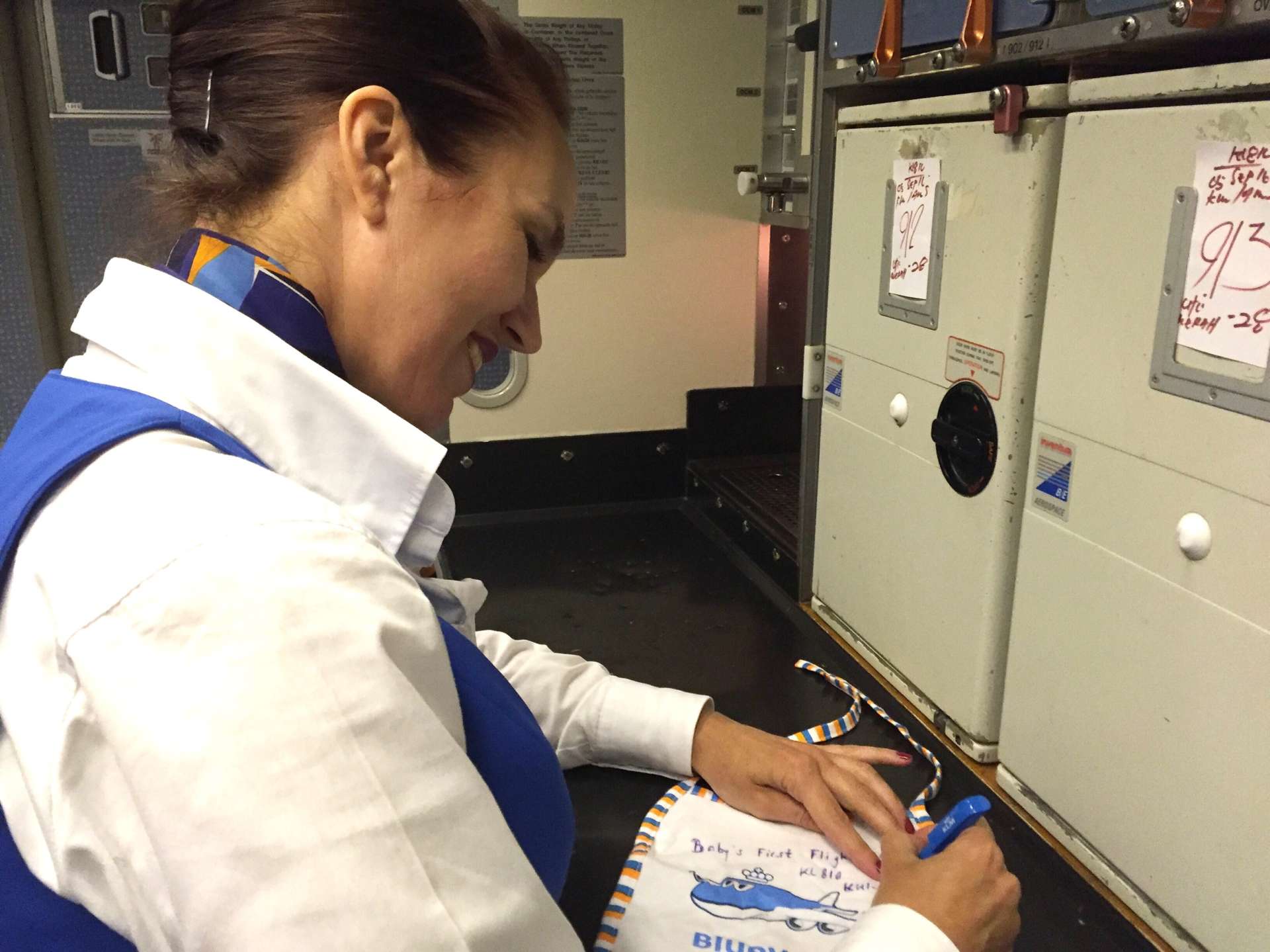 4. Baby's first flight
Family ties are special. People fly around the world just to see one another. Different people, different opportunities. Weddings, birthdays, surprise parties, funerals. So, for instance, we regularly have tiny passengers taking their first trip to see grandma and grandpa. To make the flight of someone so young a little bit more special, I sometimes write on our sweet little Bluey bibs, "My first flight," including the date and the final destination. For parents who have just adopted a child, I'll write, "Welcome Home!"'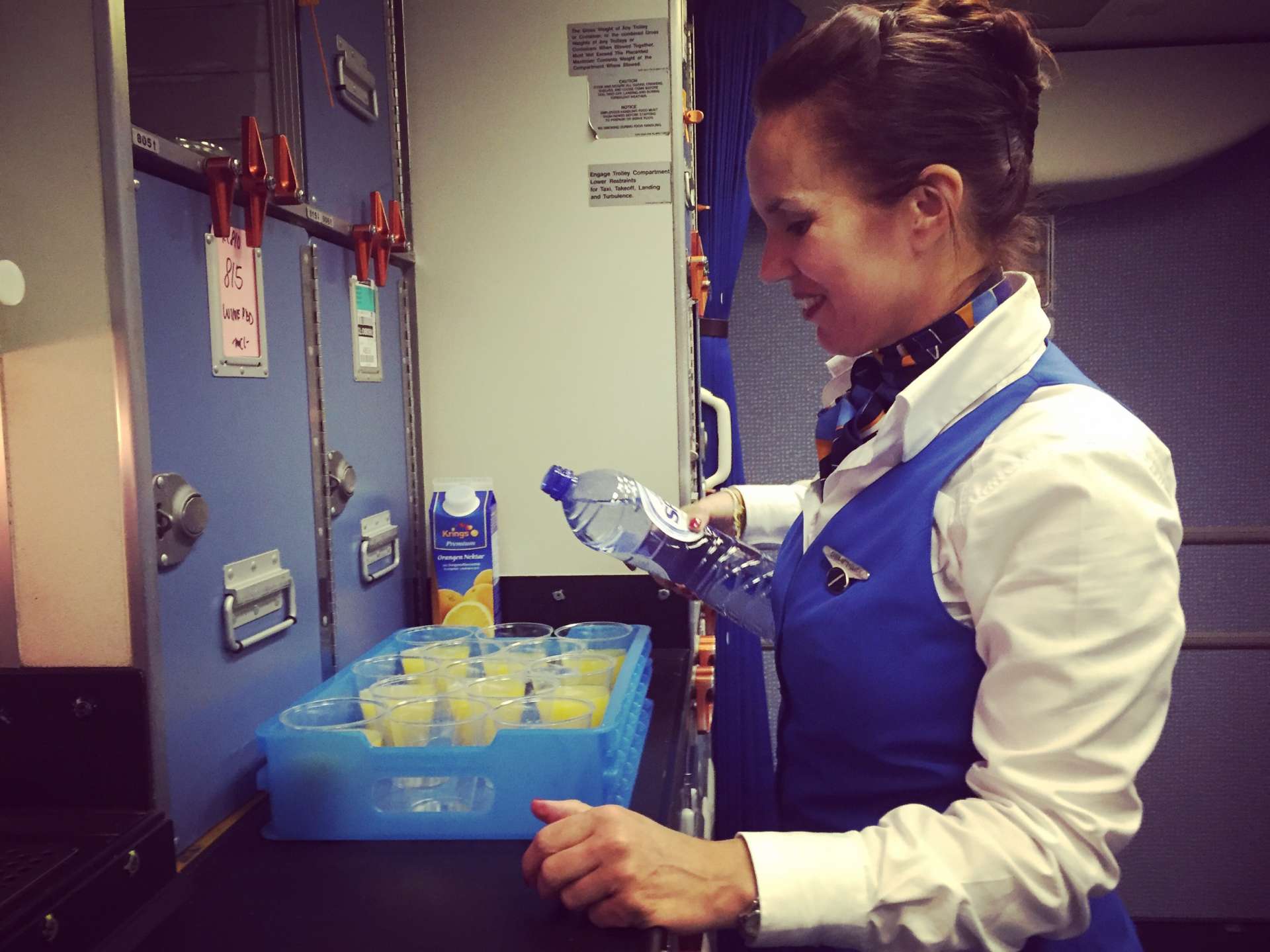 5. Not entirely OK
Every year, we receive training to help people with illnesses. That can come in extremely handy on board. And, very often, we are confronted with the same things, whether directly or indirectly. It helps us to understand why some people react in a less friendly way. Or ask out of the blue what time they will be eating. For instance, my father has diabetes. I know that he can get a bit grumpy if his insulin level fluctuates. If you travel with us and you have diabetes, please let us know. We can take that into account and make your flight that little bit more pleasant.
6. Love makes the world go round
Very clearly, love is an important reason to fly. I could write an entire blog just about that. Love stories around the globe, happy or sad. One time, I brought a Wannagive – a gift that you can order online or on board and give to a passenger at a later moment – to a beautiful blond woman in flight. She was startled when I said, "Ma'am, I have a gift for you." I gave her a bottle of champagne with two glasses and a card attached. It read, "My dear future wife, have a good flight to your new home. On arrival we'll toast our future together." With tears in her eyes, she told me that she was emigrating from Germany to South Africa to be with the love of her life. Very clearly, it did her good to be able to share that with me. As you can see, even if you travel alone, you don't have to feel lonesome.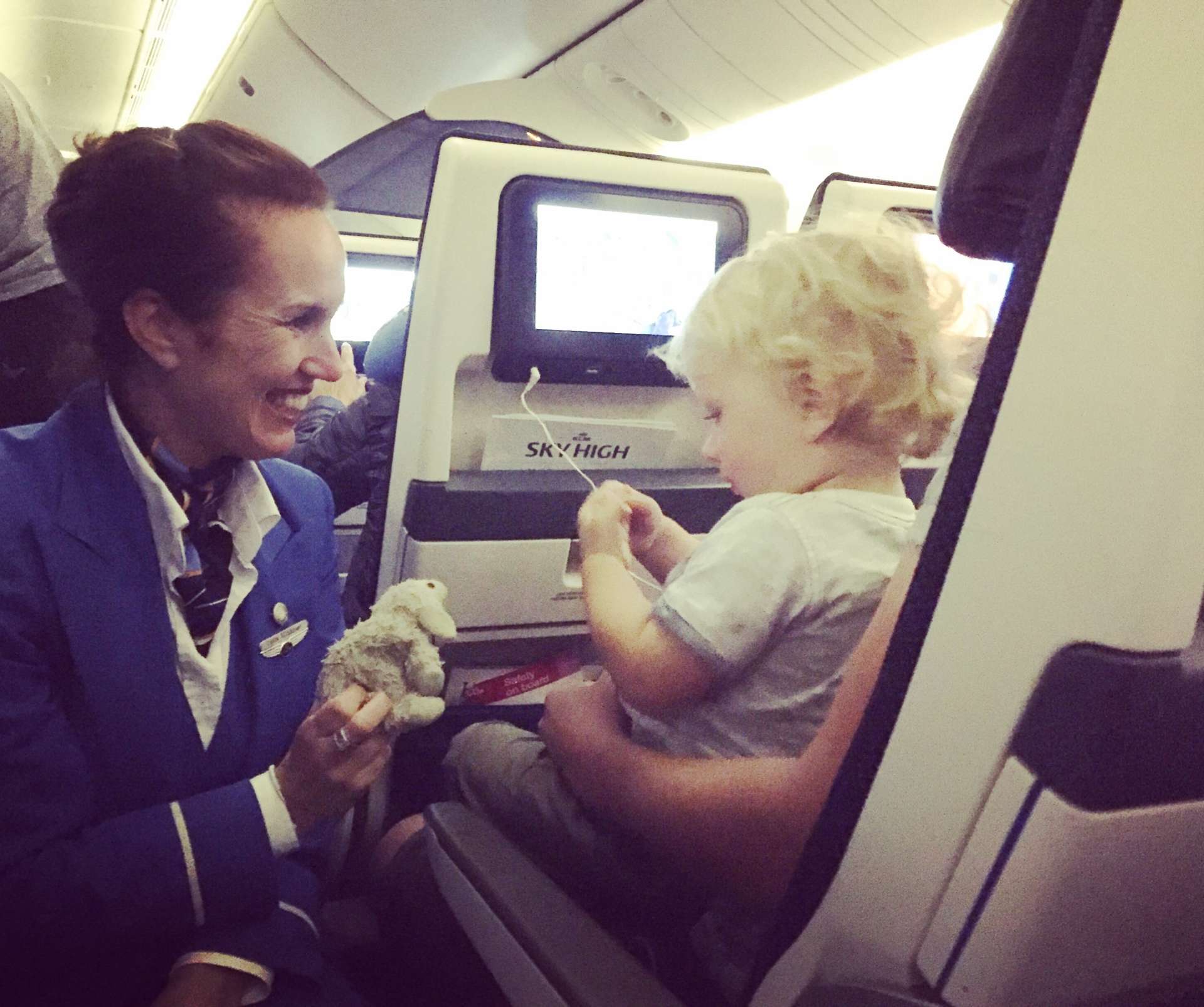 Dare to share
Why am I writing this blog? As a passenger, you might want to have a talk with someone, maybe get a hug, or hear some comforting words. Feel free to share if you feel there is space for it. By unburdening your heart, you can make your travel more pleasant and create a sense of safety.
I look forward to welcoming you on board.
Very best regards,
Valerie
For more on my flying life, follow @dareshegoes on Instagram.