Why I love travelling in age-old, modern China
As a purser I love to explore the places I fly to for work. China is my long-time favourite. Here's why and how I deal with the fast development of this great country.
1. Experiencing crazy traffic
Adventure is out there on the streets – and so are you, flat out, if you don't watch out. Remember the song Nine million bicycles in Beijing from Katie Melua? Well, that was perhaps the case in 2005 when it was a hit, but the Chinese have moved on. They bought a moped or car – and indeed, it feels you are surrounded by nine million of them. In China, wherever you are, adventure is just out there. Even only by looking at the people in the streets. But be aware, make sure they see you too in order to avoid accidents. I find it fantastic to view the traffic maze of any big crossing. Especially from a safe distance, preferably sitting behind a nice cup of Chinese tea.
 2. The Chinese have a way with words
Those fantastic displays of nature in the many gardens around, cannot have ordinary names. So, the bridges, ponds and pavilions have romantic, philosophic and long names to dream of. What about 'The house of the sweet-smelling rice', 'The Celestial Spring Pavilion' or 'The Hall of Elegance'? Isn't that just the place you want to visit with your loved ones? Beware, please do take an umbrella with you when you visit 'The listening to the Sound of Rain Pavilion' at the Humble Administrator's Garden. Later that day, I took a boat ride along the lovely 'Grand Canal', indeed the name like waterway of Venice. Needless to say the nickname of Suzhou is 'The Venice of China'.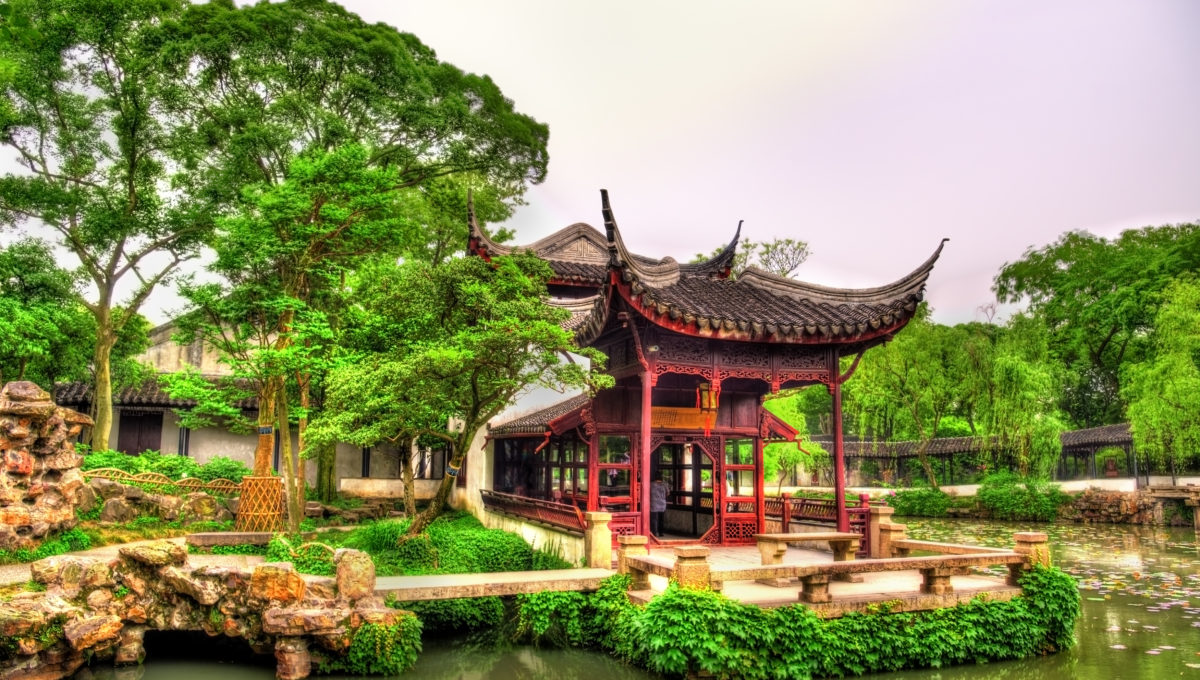 Back on the streets of Suzhou, I was struck by the many people, young, old, male and female who wear t-shirts with very surprising texts on them. Many of the texts say something about the person self. Or their dreams. Or their parents dreams for that matter, as I watch a toddler running around at a market, being chased by his dad. The text on his shirt reads: 'Listen. Silent.' It hasn't had much effect yet, though. Perhaps the common motto for the super-power that China nowadays is, is more effective on t-shirts. How about 'Forward fearless' or 'Don't be the same, be better'. Or perhaps: 'The shortest answer is doing', 'Be stronger' or 'Right now.' But the one that stood out is a young men with the word 'Havism' in large letters written on his chest, with 'Have what you want' written underneath. He was willing to pose for a picture but had no time for a conversation. Some readers (or dictionary's) might say the word havism does not exist. Well, I have news for you: it does in China!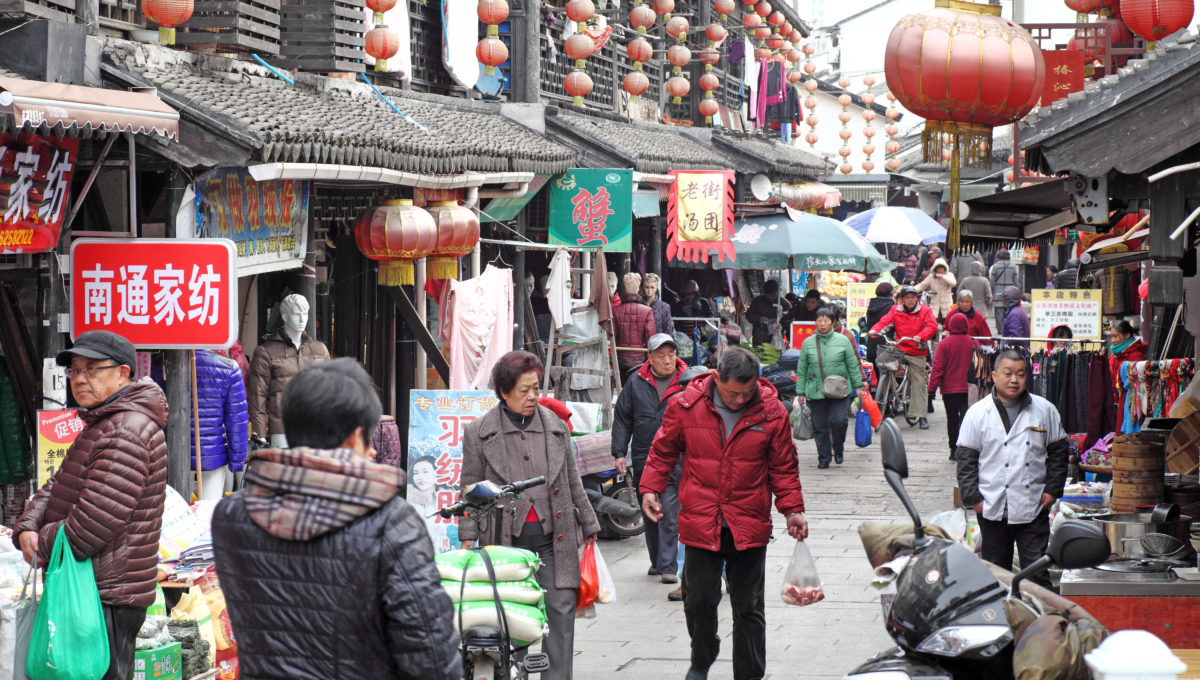 3. Get yourself lost in Google translate
Because I use Google Translate on my phone, even offline, I do like to think I am a modern traveller. It is a fantastic help – do not enter China without having it installed on your phone. But even then, you will get lost in translation, or in Google Translate in my case. Which is all part of the fun of travelling, right?
One time, I entered a small restaurant and I immediately saw that the chances of them having an English menu were nil. Large posters full of Chinese characters were a bit of a give-away, so was the local clientele who all became silent as I passed by their tables. The cashier immediately took her phone out and asked me to do the same in order to communicate via Google Translate. How effective! So I looked around, saw appetizing dumplings on the plates of some guests and asked what was in it.
'Meat' was the short answer in typing.
'What meat?'
'Pig'
Hmmm… interesting. 'I'll have six', I requested. But just to be sure, as I do not fancy intestines, I asked what her kind of meat it was.
That took her some time to think about and then the said: 'What kind of the face of the pig do you like?'
My eyes went big after this surprising reaction, but she did not glimpse and waited patiently.
'The face of a pig'… I thought of brains, eye balls or cheeks. But neither of them gave me big appetite.
'How about those noodles', was my way of diverting from that pig's face. 'What's inside that large bowl of soup?'
'Do you like chicken or vegetables', she replied.
'I will have both please', was my final order
'Okay, that will be one vegetarian chicken', she concluded in the last text message on her app. The cash register showed the amount of 11 yuan (1,45 euro).
I was waiting at my table, curious about that vegetarian chicken. So, what did I get served in the end? A large bowl with delicious, thin noodles and… tofu.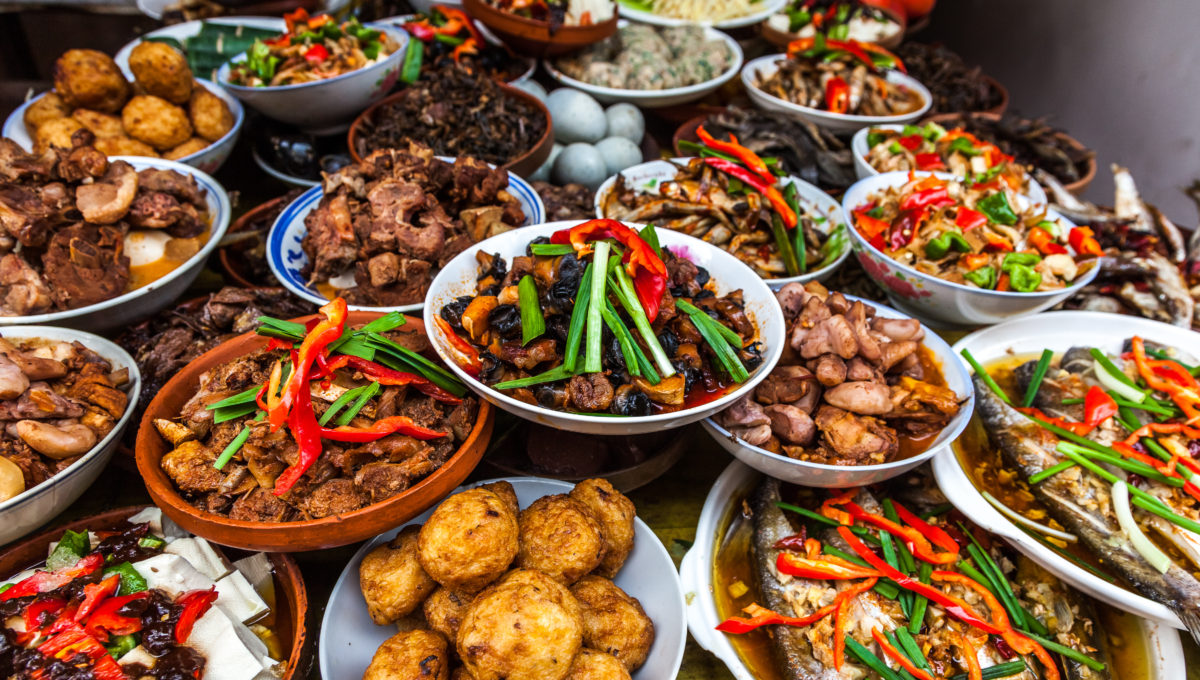 On the flight back, I explained my travel-translation adventures to my Asian Cabin Crew colleague. They are always on board KLM flights to and from China to make sure you do get what you ask for, by the way. First, she was very amused. But then she said, seriously, when looking at my picture of the bowl of noodles: 'Yes, that is vegetarian chicken indeed. That's how they call tofu in Suzhou, it is a local delicacy. I love it, it is soft and tender!' She was right about that.
The week after, I was in Beijing, where I had not been in a while. To my big surprise many Chinese were riding on bikes again, the same kind you see everywhere around the world, with a lock you can open via an app on your phone. Old skool meets modern life. Katie Melua was a visionary singer after all.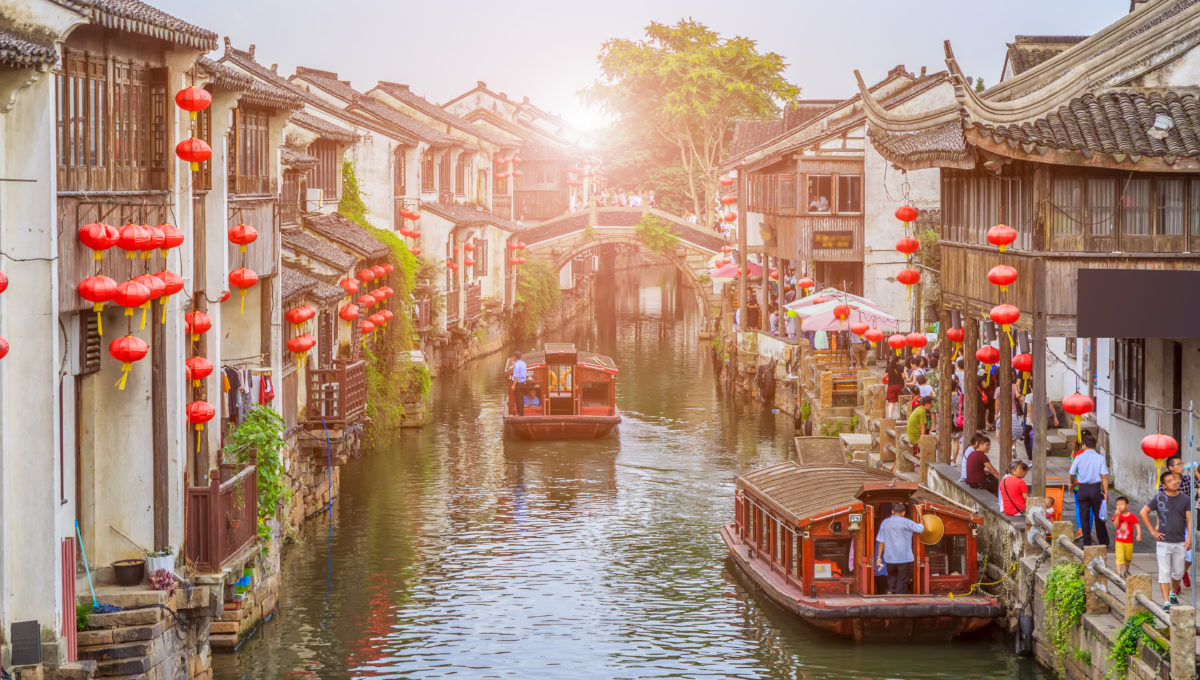 Want to visit lovely Suzhou? It is only an hour away by high speed train from Shanghai. And just a bit longer from Hangzhou. Two destinations KLM flies to very regularly.