Without our network no mainport
KLM and partners have been offering its passengers a finely woven, international network for 92 years. In 2011, we flew 35 million passengers to and from their destinations with our modern fleet. From the outset, KLM has always had an international orientation with the Netherlands as a small home base. KLM's extensive network connects our country with all the major economic regions of the world.
Our home base Schiphol serves as a top quality, effective and cost efficient airport. Our passengers can transfer quickly and easily and every conceivable destination in the world is readily accessible for cargo. KLM and Schiphol are inextricably linked in this union, in good and bad times.
It's quite incredible how a small country like the Netherlands has an airport that offers hundreds of destinations. Fifty million passengers a year make use of the airport. And 70% of these passengers either fly with the KLM Group or one of its partners. This illustrates how essential our airline is to Schiphol. There would be no mainport without our network. Investment in Schiphol is always good, but my question remains how Schiphol intends to achieve this.
The local business community
Amsterdam is the final destination for four million KLM passengers; 70% of the remaining passengers transfer at Schiphol and therefore only pass through the Netherlands. This year, for example, a million people from China will travel via Schiphol. One million! This volume will be achieved thanks to the eight Chinese airports served by KLM and SkyTeam partners in Greater China. No other airline can match this.
Contributing towards the economic standing of the Netherlands, offering employment opportunities and attracting companies are amongst the tasks assigned to Schiphol by government. With its extensive network, KLM functions as an important gateway from the Netherlands. As such, we attract numerous international companies to establish themselves in Amsterdam like the Chinese bank. This illustrates KLM's crucial contribution towards employment opportunities in the Netherlands.
KLM takes good care of its passengers and, of course, its entire workforce of tens of thousands of people. KLM employs more than 33,000 people, mostly in the Netherlands. This makes KLM one of the country's biggest employers.
Airport expansion
Of course, KLM has always contributed towards Schiphol's growth. Schiphol recently announced its intention to build a new pier in 2015 and expand the terminal towards the west. These plans will require an investment of billions of euros. Of course, KLM is once again willing to contribute towards this investment.
The airport wishes to finance the pier and terminal by taking steps that include significantly raising the charges borne by the airlines. Using the money paid by the airlines, Schiphol covers the daily expenses required to keep the airport operational. It's logical for the airlines to contribute towards this.
But, aside from this, Schiphol also has reserves built up of earnings generated by parking charges, the shops at Schiphol Plaza and the tax-free outlets. Earnings from our passengers! The one million Chinese travellers carried by KLM enjoy buying a lot at Schiphol. Our passengers pay a great deal to use the parking facilities and spend a lot before departure. All this money goes to Schiphol; KLM sees none of it.
This doesn't serve the economic interests of the Netherlands. What's more, the airport wants to invest – this Dutch earned money – abroad, like cooperating with the US airport JFK. This is crooked. First make sure that things are settled in the Netherlands and invest this money in the expansion of Schiphol.
Staying ahead of the competition together
The increase proposed will put us in the unintentional position to charge these costs to our customers. And we don't want them to suffer because of this. In order to stay ahead of the pack, the last thing you would do is expect your customers to pay. If we did that, we would price ourselves out of the market.
If KLM and Schiphol want to keep their current position, we need to take care of the Schiphol mainport and our network that connects the Netherlands with the rest of the world. This is the core role of our national airport and Schiphol should do everything possible to safeguard this. Schiphol cannot achieve this without KLM and KLM cannot do without Schiphol. Our partnership has spanned many decades . So let's nurture it together.
I am convinced that our relationship will survive this storm, but a lot of work needs to be done.
Pieter Elbers
Chief Operating Officer KLM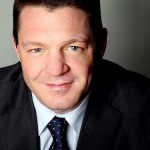 Pieter Elbers is KLM's Chief Operating Officer (COO). He is primary responsible to manage the day-to-day KLM-operations with 160 aircraft and 600 flights per day. Next to the operations management he is responsible for developing KLM's mainport strategy. Pieter Elbers is also responsible for managing and further developing partnerships with other airlines, particularly the Joint Ventures with Alitalia, China Southern, Delta and Kenya Airways. Pieter was born in Schiedam, The Netherlands. He holds a master's degree in Business Economics and a bachelor's degree in Logistics Management. Furthermore he completed business programs at IMD (Lausanne), Columbia (New York) and Tsinghua (Beijing). Pieter is married and has three children.