World's Top Snorkeling Spots
Looking for a way to escape the rush of everyday life? Dip below the surface of these wonderful watery worlds. We found eight splendid places in the ocean with mysterious wrecks, schools of fish and gliding turtles. 
1. AUSTRALIA – Space Oddity
Australia's Great Barrier Reef is the largest, most famous reef on earth. Stretching over 344,400km2, it is even clearly visible from space. Many visit the place with a so-called liveaboard cruise, where you spend several days at sea and make five dives a day. Sometimes, these even start before breakfast, and there are usually opportunities for night dives as well. One of the prime diving sites at the reef is the 109m-long Yongala wreck, a ship that sank during a cyclone in 1911, taking 122 people and a racehorse called Moonshine down with it. The wreck houses houses a plethora of manta rays, moray eels, octopuses, turtles, bull sharks and tiger sharks. The reef is perfect for drift dives. when the strong currents transport divers, giving them the sensation of flying.
How to get there? Fly to Brisbane. From there you can take a flight to Cairns; the main launching pad for reef tours.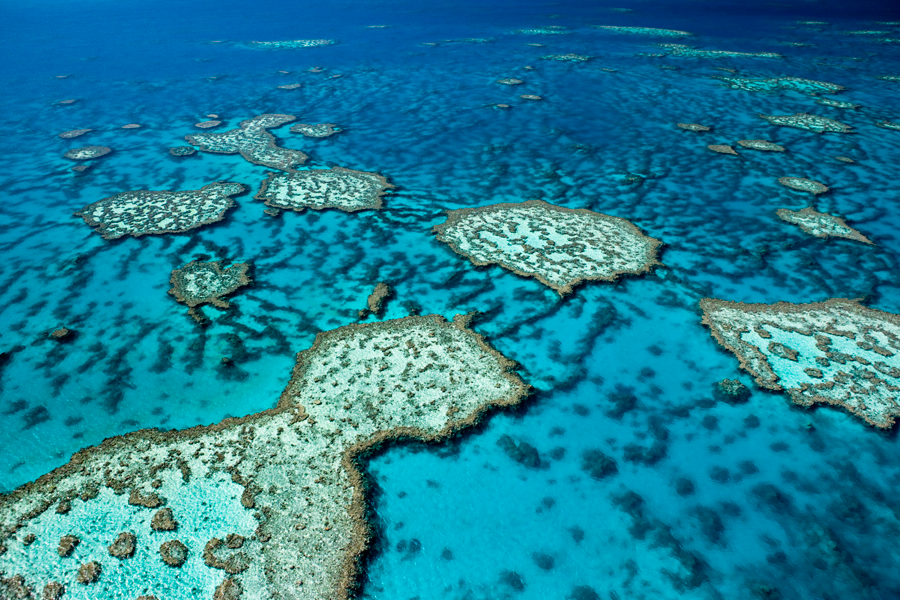 2. THE MALDIVES – Manta ray paradise
The Maldives boasts 1,192 islands, the majority of which are uninhabited. The surrounding waters are home to 3,000 reefs, the next diving or snorkelling site is never far away. Many of these can be reached directly from the shore, such as shipwrecks, thilas (underwater islands) and kandus (channels), all abundant in life, including sea turtles, dolphins and manta rays. Hammerhead and whale sharks also grace these warm, clear waters with their presence.
One of the most sought-after spots on the planet for underwater photographers and filmmakers is Hanifaru Bay – a reef on the eastern side of Baa Atoll – where, from May to November, a massive concentration of plankton attracts manta rays by the hundreds.
How to get there? Fly to Male. From there you can take a seaplane or speedboat to the different islands.
3. ZANZIBAR – Wonderful wrecks
Zanzibar's heavenly beaches, UNESCO World Heritage architecture and lush forests are only matched by its underwater treasures in the warm, clear waters of the Indian Ocean. Just beyond Stone Town, the historic part of Zanzibar City, a number of shipwrecks attract a technicolour wealth of sea creatures. Thanks to water temperatures that always hover around 27°C, there is very little algae growth, leading to an exceptional visibility of up to 60m. And the reefs of the islands Pange, Murogo and Nyange are home to labyrinthine coral formations, housing large schools of bright, colourful fish.
How to get there? Fly to Zanzibar.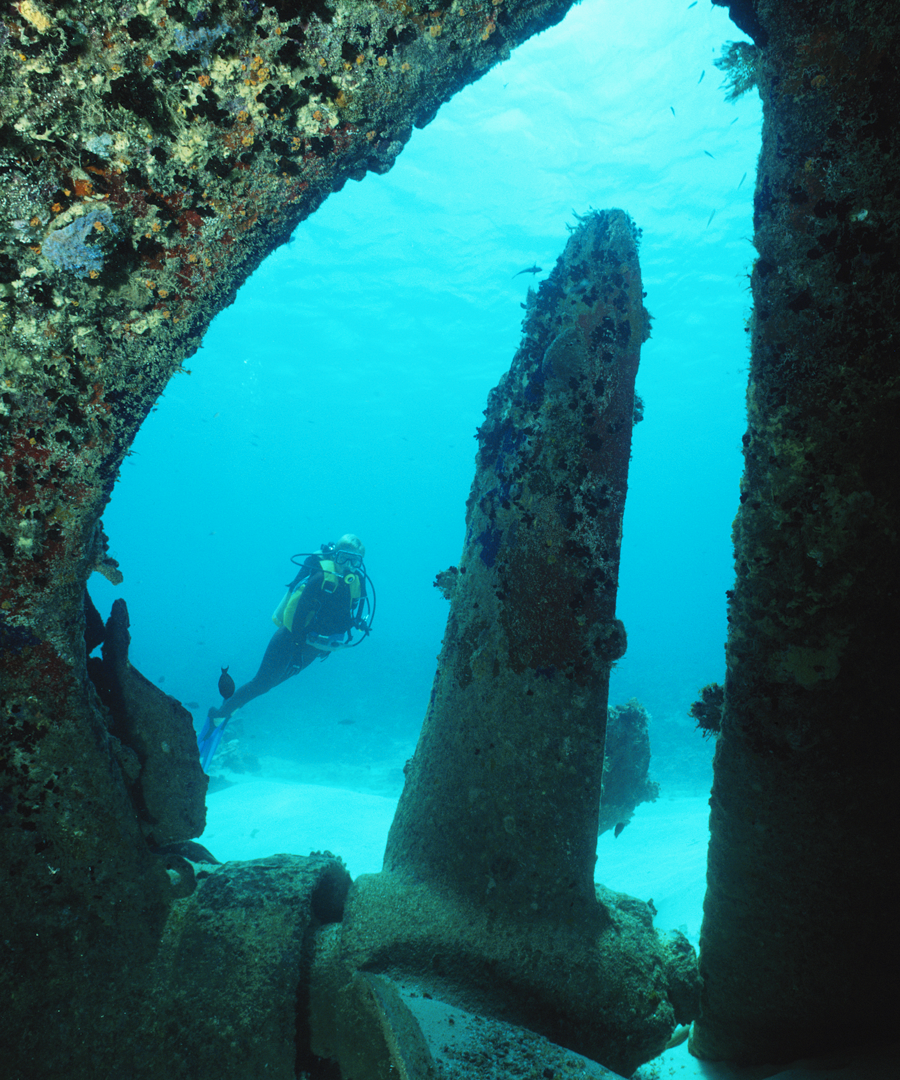 4. MEXICO – Fly Away
Ever since ocean explorer and documentary maker Jacques Cousteau (1910-1997) proclaimed the Mexican island of Cozumel to be one of the most spectacular diving sites in the world, it has developed a top-notch diving industry. Cousteau was right: the island provides easy access to the huge Mesoamerican Barrier Reef, or Great Maya Reef. It is the second largest in the world, after the Australian Great Barrier Reef, and stretches all the way to Belize. The Santa Rosa Wall – where sea turtles, huge groupers and majestic eagle rays are likely to join you – is an exquisite place for 'flying' by means of drift dives.
How to get there? Fly to Cozumel.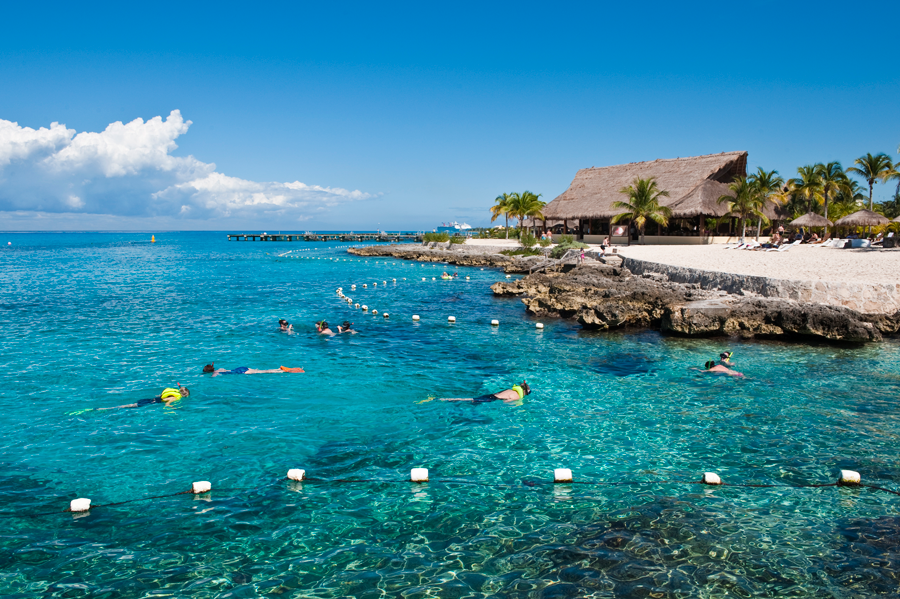 5. ECUADOR – Darwin's favourite
Many diving enthusiasts do not select their destination based on the country it happens to be part of, but rather on the kind of creatures they hope to encounter during their underwater explorations. In the case of the remote Ecuadorian archipelago of Galapagos, the favoured species are hammerhead sharks. At Darwin's Arch, they school in such numbers that they occasionally blot out the sun. This place will also treat you to other large creatures patrolling the blue, such as whale sharks, burly Galapagos sharks and tiger sharks.
How to get there? Fly to Guayaquil. From there you can fly to Baltra or Isla San Cristobal with one of our partners.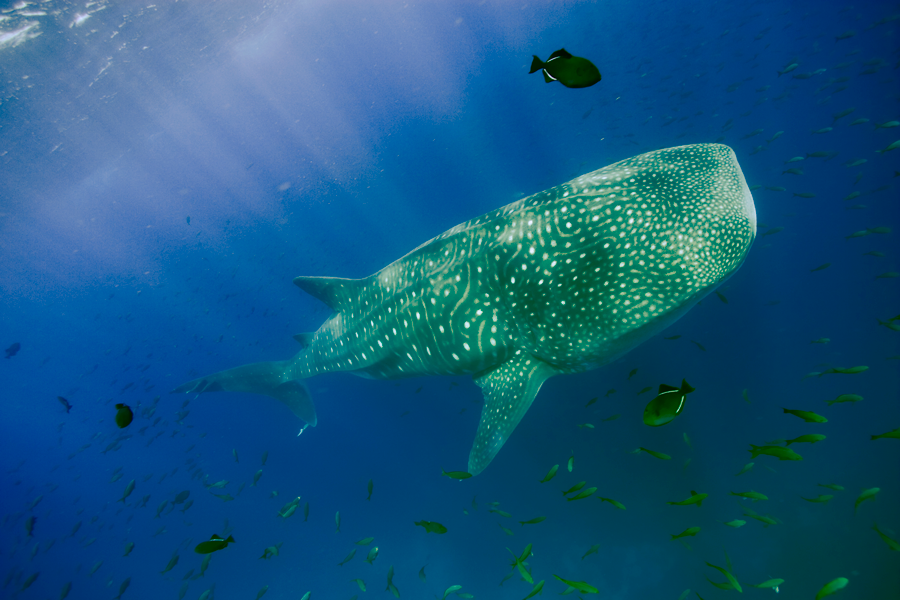 6. EGYPT – Fruitful walls
With very little wave action and crystal clear waters, the Red Sea truly is a divers' paradise. Many creatures, including grey reef sharks, dolphins and dugongs, can be spotted throughout the year. One of the highlights is Ras Mohammed National Park – at the tip of the Sinai Peninsula, a mere 20km south of the Egyptian resort Sharm el-Sheikh. Vertical overhangs of the reef start tantalisingly close to the surface here, only to drop off precipitously and hundreds of metres into the deep. Its luxuriant sea walls, covered in colourful corals, offer perfect habitats for an incredible array of fish.
How to get there? Fly to Cairo. From Cairo you can fly to Sharm-el-Sheikh with one of our partners.
7. INDONESIA – Meditative plunge
Diving at Bunaken National Park is almost a transcendent experience. This large marine reserve of the Indonesian island Sulawesi sits less than a degree above the Equator. where the northern currents bring along a rich diversity of, for instance, barracuda, sea turtles, trumpetfish and parrotfish. The huge coral walls harbour as many as 390 coral species.
How to get there? Fly to Denpassar. From there you can fly to Manado with one of our partners.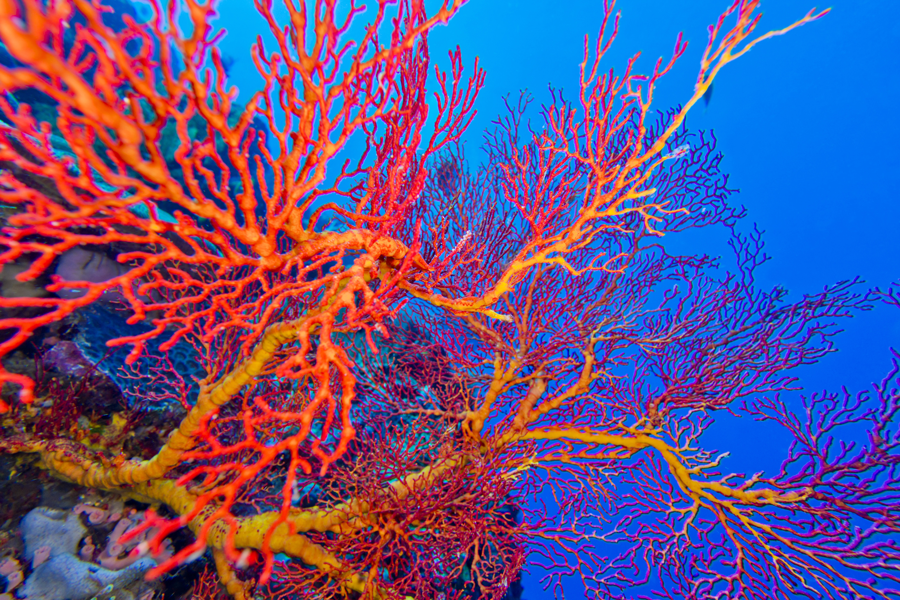 8. ICELAND – Have a drink
The waters of Iceland are among the clearest, as shown in the Silfra Tectonic Fissure, a crack between the American and the Eurasian continents in Lake Thingvellir. The reason for its unsurpassed visibility (over 100m) is that the water is about as pristine as it gets, after melting off the nearby Langjökull Glacier and having been filtered through porous underground lava for 30 to 100 years. It is so clean that you can drink it at any time during your underwater explorations. Though fish don't usually venture far into the fissure, the bright green 'troll hair' combines with algae to provide an otherworldly colour scape.
How to get there? Fly to Reykjavik.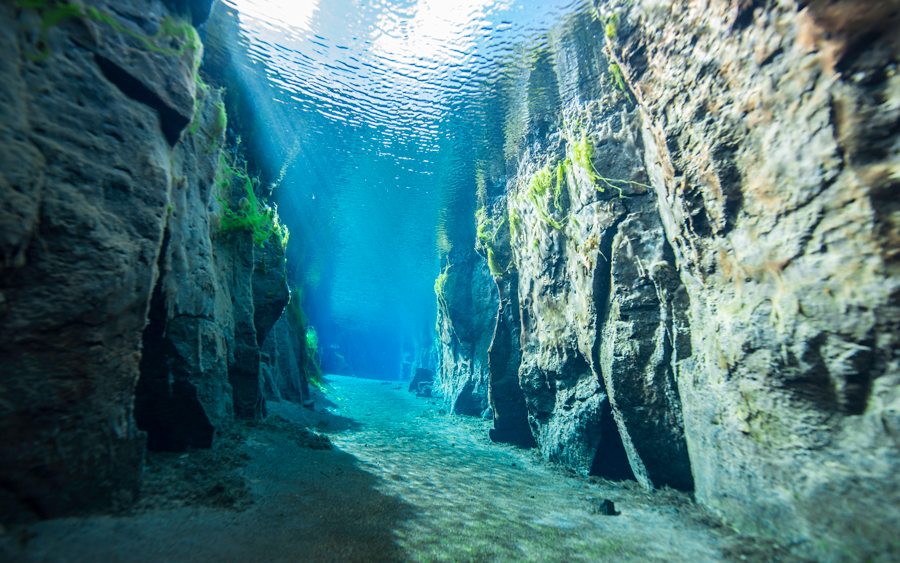 Source: KLM Inflight Magazine Holland Herald
Text credit: Jurriaan Teulings
Photo credit: Getty images