Flying With Marcel Wanders
Ten years ago, he was approached by KLM to fully redesign the tableware for World Business Class passengers. The results of his creativity can now be admired on flights criss-crossing the globe. He is also a very frequent-flyer himself. This is Marcel Wanders, who will shortly be publishing a special book on the design process behind the WBC tableware. This book is not for sale, but you can win a copy here. (You'll find more info at the end of this blog.)
All the more reason to get to know the designer. Valerie Musson met with Marcel Wanders in Amsterdam's Jordaan district on a Wednesday morning.
It's raining, but as soon as I step into Marcel Wanders Studio it's as if I've arrived at a warm and colourful destination. The beautifully designed interior is remarkable, but I'm also impressed by the hospitality and stylish attire of his staff. I immediately feel welcome and take a seat on Wanders' silhouette couch.
"I have an appointment to see someone at nine," I hear a gentle Brabant voice saying in the adjacent room. "Yoo-hoo, I'm here," I call out enthusiastically. I'm met by friendly face and firm handshake. We were scheduled to chat for an hour, but I soon learn that we only have thirty minutes. This man has a busy schedule, which is why he has a good PA.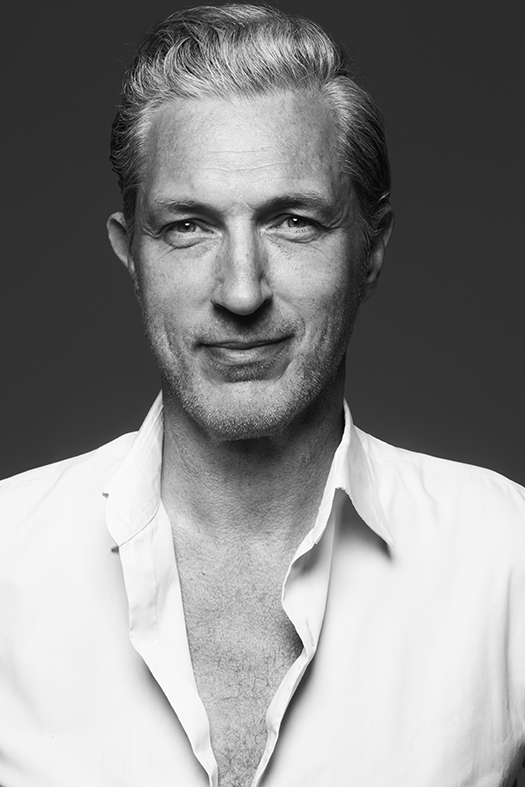 In love with inflight services
1988-1989, Wanders had just graduated, when KLM approached him for a small project for World Business Class. This was his first encounter with KLM Inflight Services and he fell in love with the brand. He spent several years designing items for one of Inflight Services' suppliers, and even won awards for his work. Marcel eventually spent 20 years hoping to do bigger things for KLM. When KLM approached him for this major project in 2007, he thought to himself, "I need to seize this opportunity with both hands and hang on to it". Wanders has now been connected with KLM for 10 years, which he is delighted about.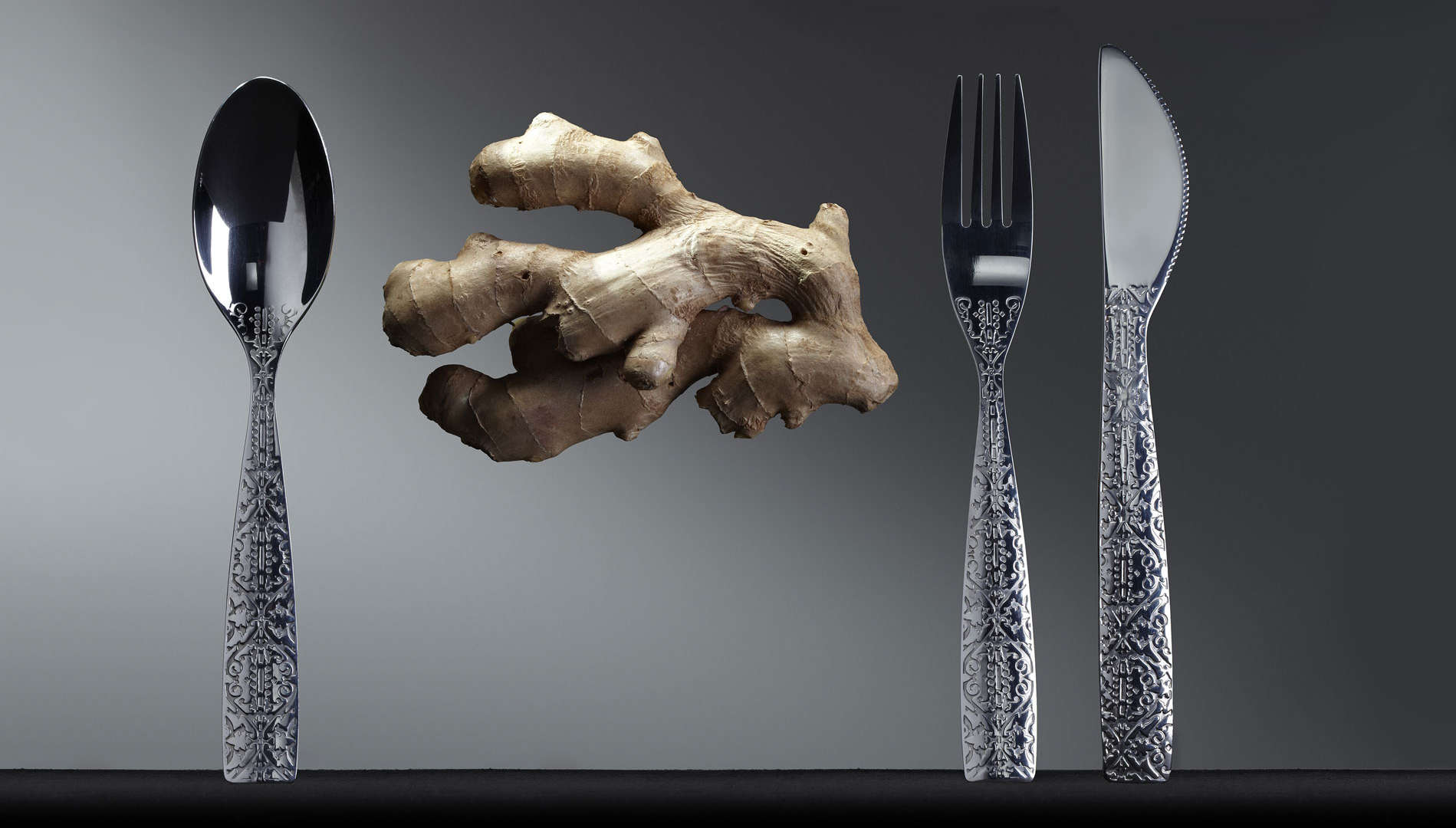 I ask him which item of tableware he feels has the best design. Personally, I'm a fan of the cutlery. Marcel's answer is unequivocal. "What I'm really pleased with – and I can't stress this enough – is that we have created a system that is not recognisable as a system, and this makes it flexible. It means you can remove an item and replace it with something new. This ensures that it doesn't become boring. It means you can create something really old-fashioned and romantic, which still has a modern touch. You can give each product its own strength, its own potency. They're highly technical products, but no one can see that, and that's the way we want it. The trick is to develop them in such a way that you can't discern how technical they are, but that they are always perfect for what they do. That's what we strive for!"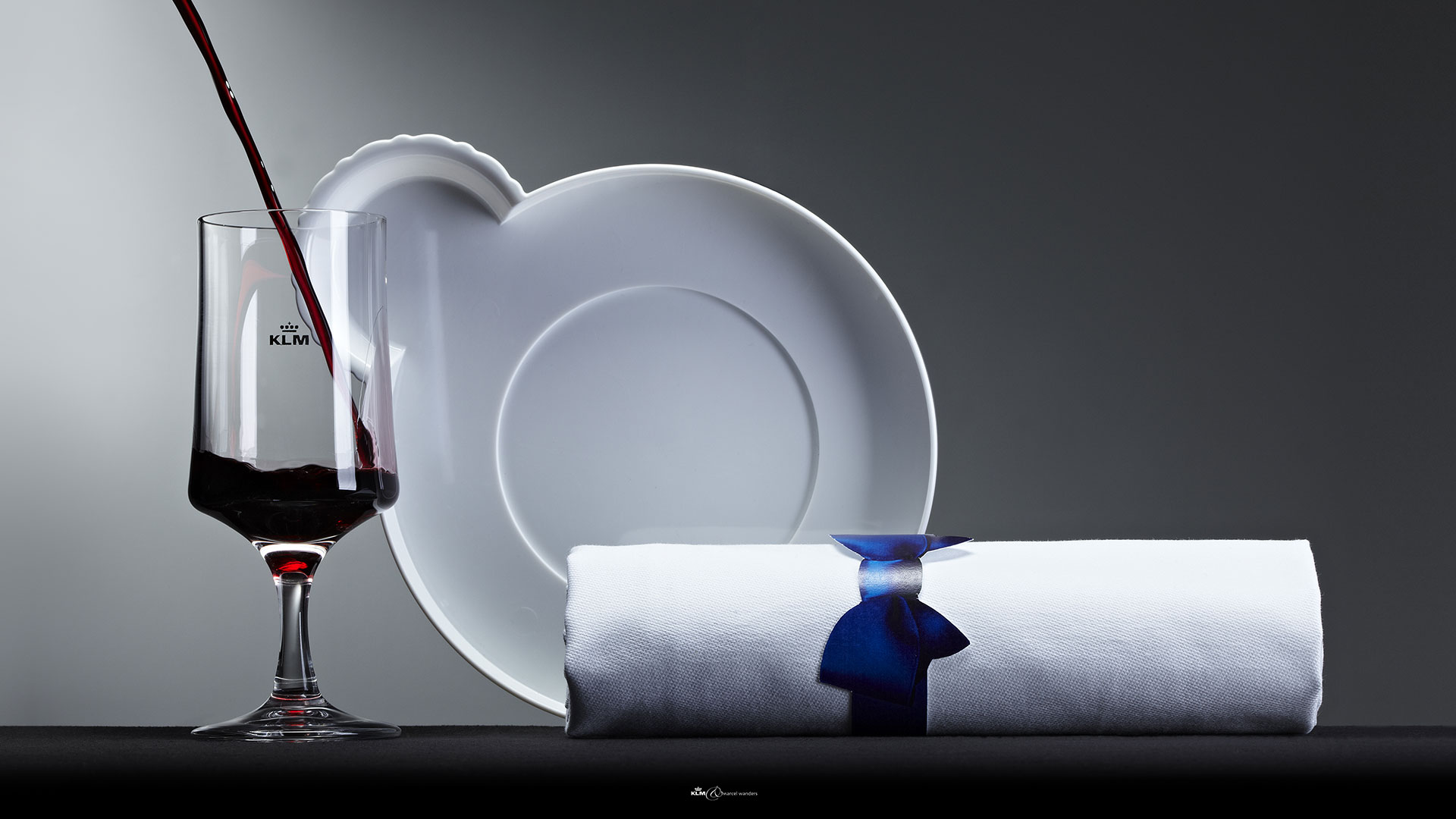 Always alert
Wanders flies KLM regularly and thoroughly enjoys doing so. The challenge in design is always the same: making passengers feel like guests, who see KLM as a place rather than a carrier. This is very clear to him: "Passengers are part of the destination. They are already there at that moment. It's not about the food or the plates, but about the experience. It has its own value, its own content, its own joy." Every time Marcel or one his team flies KLM, they see it as an opportunity for quality control. He takes photos of any faults and reports anything unusual straight to the manufacturing team. "I'm always alert, checking how people respond to the designs, what they mean to them, constantly researching – that's important."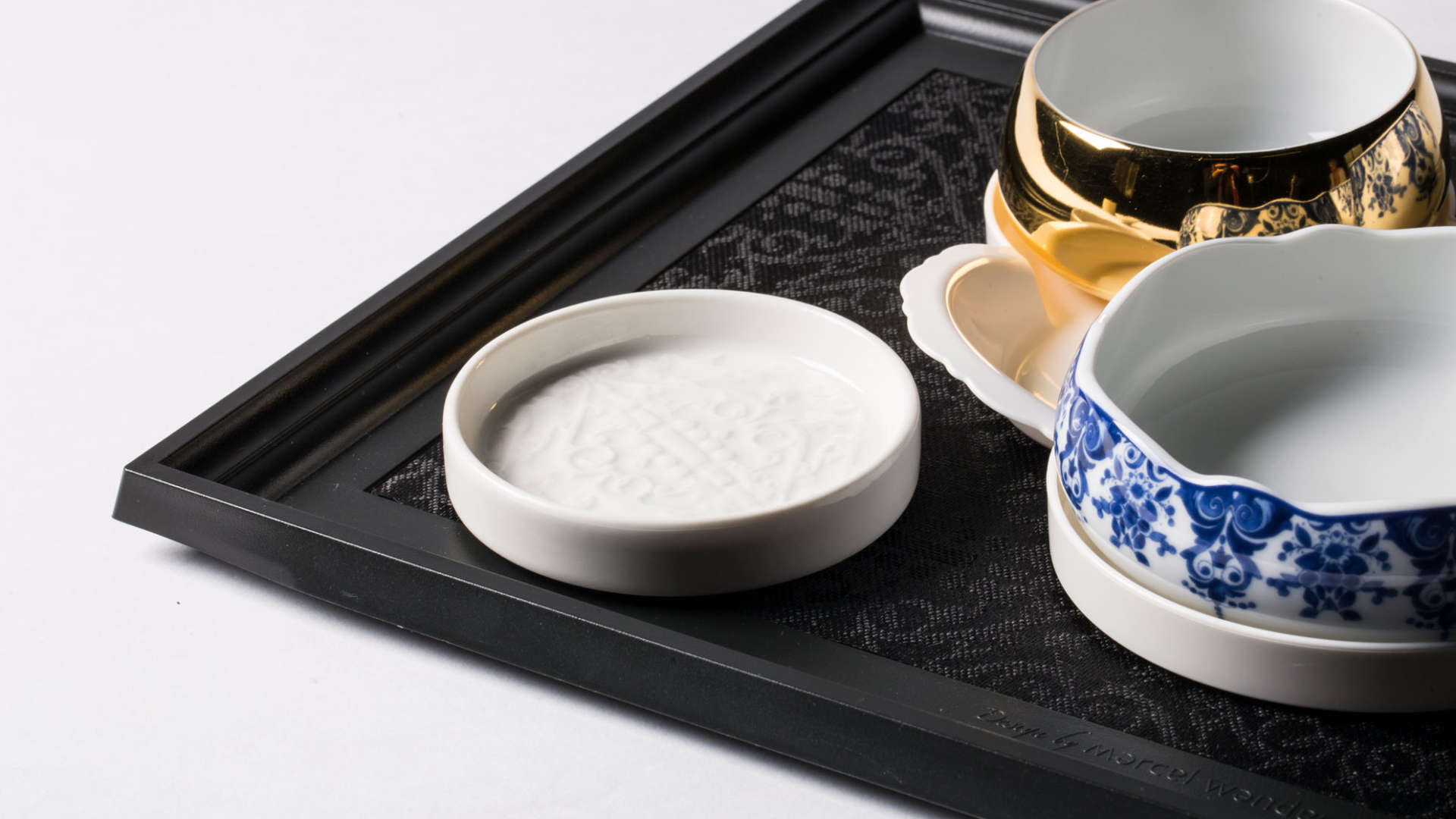 What does "travel" mean to you? What do you, personally, gain from it?
"I must admit I have mixed feelings about it… I travel a lot, and sometimes I hate it and sometimes it's really wonderful. I also notice that, sometimes, when I'm at home, I feel as if I'm 'travelling', as if I'm not really home. I travel so much for work. Even if I'm living in, say, San Francisco for a project, or Milan, I still have to do a lot of travelling. Last year, I was 'elsewhere' 80% of the time. That was far too much. So I've cut that back to 50%, which is great and lots of fun. Whenever I go anywhere, I always meet lots of locals, which is what makes travelling fun. It's like a cloud to me. I dive in and let the cloud carry me along to all sorts of new experiences. Locals knows all the good spots."
Marcel is currently working on an interesting project in Budapest. I ask him what we need to see when we're there? "One really special place is the ruins bar Szimpla. That's something you really shouldn't miss." It's bizarre, according to Marcel. He also really likes the Buddha-Bar hotel & restaurant, which is another place he enjoys visiting when he's in the Hungarian capital.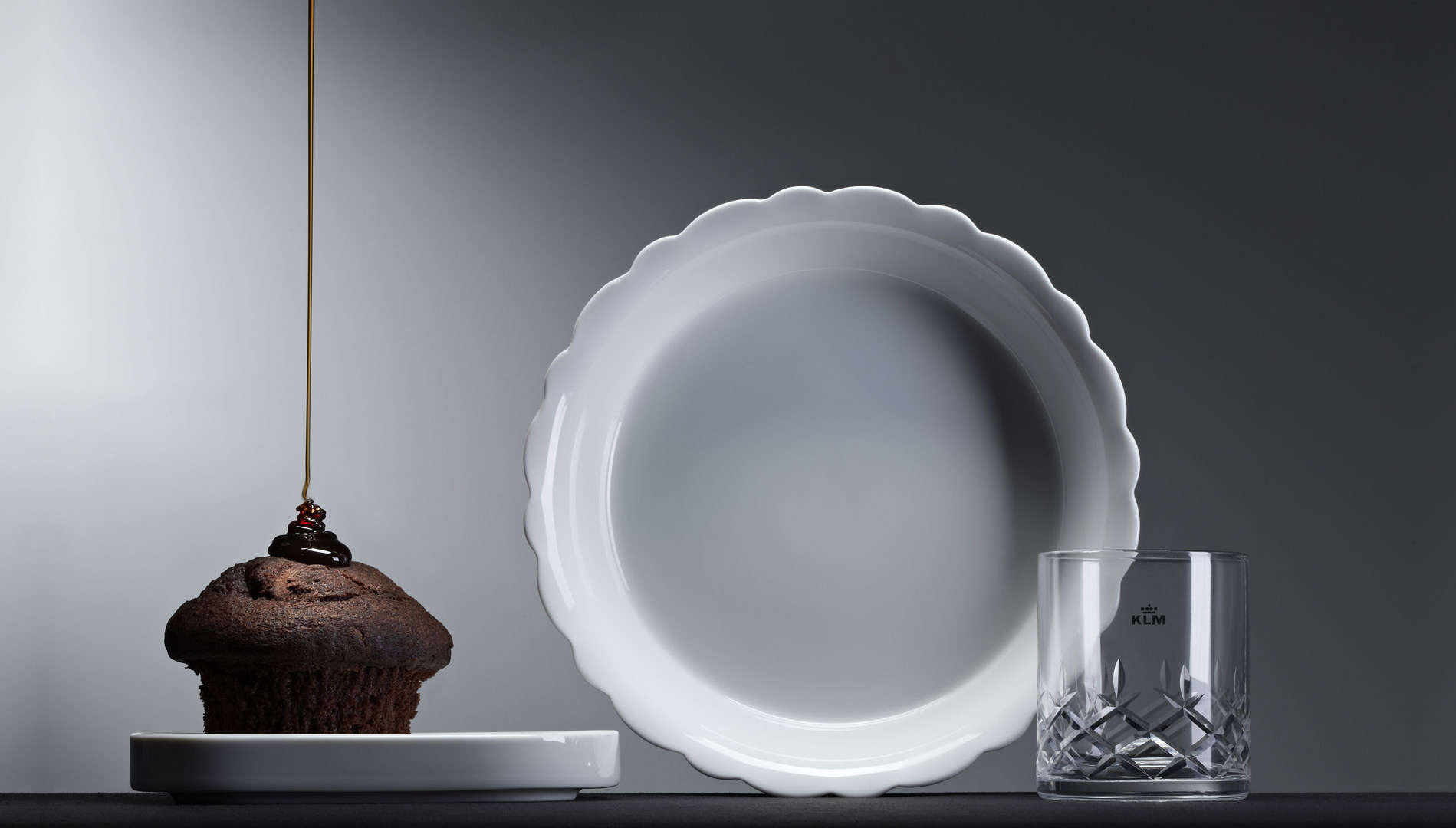 Wanders en route
You can view Marcel Wanders' work at many KLM destinations. In New York, you can visit the MOOOI store on 36 East, 31st Street, and in Moscow he's working a major project that includes a hotel, disco and swimming pool (the size of three hotels…). In Tokyo, they've just designed a new shop for DECORTÉ in Ginza Six, which is a superb shopping district. They have also created a Face Spa, which focuses entirely on facial treatments. "Super special and very pleasant indeed. That's just opened."
Home-base Amsterdam
He has lived in Amsterdam most of his life. That's where his daughter lives and where he has his business, MOOOI. I ask Marcel about his favourite place in Amsterdam. He tries to capture a moment when you feel you want to embrace the city, the place where you can feel it in all its glory: "In front of the Rijksmuseum, now that it's fully renovated, coming from Spiegelgracht on my bicycle, surrounded by all those people. Knowing that it was closed for twelve years, seeing it standing there in all its grandeur, the beauty of it all, the value of all that it contains – that makes me very happy. So that's a place I really love: in front of the Rijksmuseum." His studio in Amsterdam is also super spot. "Whether you're inside or outside, it really is a delightful place." And he's right. It's a superb location, with beautiful views of the city.
Bucket list
I ask Marcel if he has a sort of bucket list of cities where he'd like to spend time. In the past five years, he has lived and worked in Amsterdam, San Francisco, New York, Milan and Doha. He says that Mexico City, New York (for a longer period), Barcelona, Mallorca (for a year) and Doha (again) are all in with a good chance.
In closing, I ask him about the third O in MOOOI (an English equivalent would be NIIICE).
"What do you think?" he asks. Is it like a wink? Marcel laughs: "Nicer! Just nicer! Always 'moooier' than people expect."
Such a niiice chat.
Would you like to win that unique book about the KLM World Business Class tableware project? Take a photo of the Marcel Wanders Tableware on board, post it on your Instagram account and add the hashtag #flymw!