The King Is Dead, Long Live The King. And Queen. And Prince.
Next month is August 2017 and the 40th anniversary of the death of Elvis Presley, "The King". We have lost many great pop idols over the last two years. I'm thinking in particular of David Bowie and Prince. Luckily their musical legacies still resound around the world. In this blog I have collected together the most important recording studios, museums, houses, and even theme parks, including some associated with bands that no longer exist, like The Beatles, ABBA and Queen. The show must go on!
Love me tender
Graceland, which was Elvis Presley's home in Memphis, Tennessee, in the USA is still very full of life, as are his innumerable loyal fans. Last year the park welcomed its 20 millionth visitor. All those fans can't be wrong, can they? Elvis's Graceland Mansion, his cars and, of course, his extravagant outfits are the first things that grab your attention. But, we wouldn't be KLM if we didn't pay particular attention to his two private aircraft, one of which, named Lisa Marie after his daughter, he took over from our SkyTeam partner Delta Air Lines. You'll be amazed by the gilded washbasins and seatbelt buckles. After a visit to Graceland you can be sure that Elvis will be always on your mind.

Imagine
Many of The Beatles hits were recorded at the legendary Abbey Road Studios in London, England. The zebra crossing in front of the studio is equally famous, because it features on the cover of their album Abbey Road. Hundreds of fans pose everyday for photos here, just as the Fab Four did back in 1969. Tooting car horns remind visitors that no one is immortal. If it's something quieter you're after, then take the KL641 to New York and go to Strawberry Fields in Central Park. Directly opposite John Lennon's last home is a mosaic bearing the word Imagine. Fresh flowers are left there by fans in memory of this Beatle.
If you would like to experience Beatlemania anew, you should go to Liverpool. Arrive in style at Liverpool John Lennon Airport where there is even a replica of the Yellow Submarine! You can visit the museum The Beatles Story where you can see Ringo Starr's drum kit, pieces of scenery from their films and imagine what you would look like with a classic Beatles haircut. There are also daily performances by Beatles cover bands in The Cavern Club. Former Beatle, Paul McCartney, also wrote and performed the theme tune for the James Bond film Live and Let Die with his band Wings.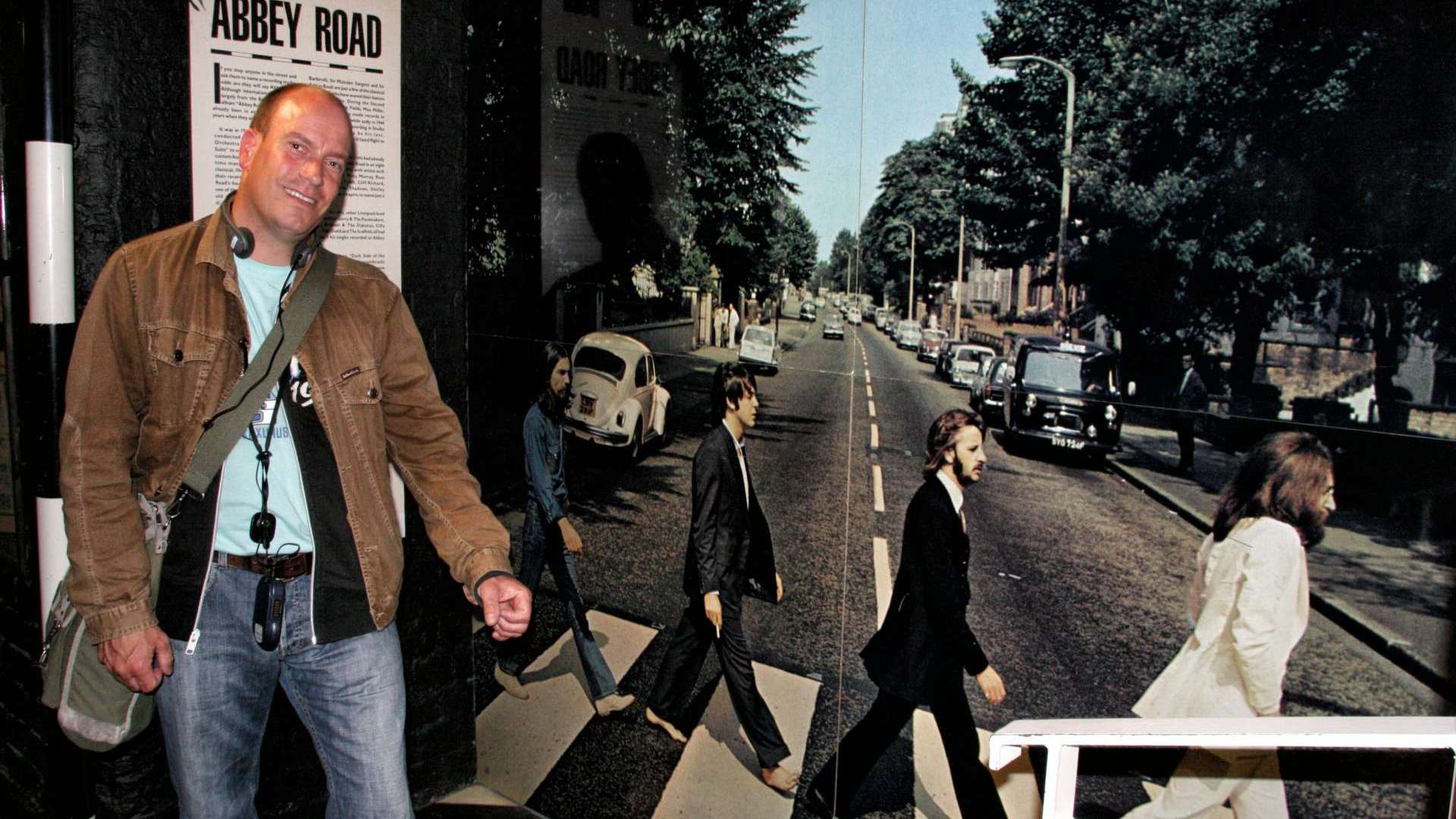 Space Oddity
That you can even go on tour in the afterlife has been proven by David Bowie – with reason the man behind Space Oddity. The exhibition David Bowie is by the Victoria & Albert Museum in London is touring the world and is currently to be seen at Museu del Disseny in Barcelona, Spain. This wonderful show presents more than 300 song lyrics, musical instruments and, of course, his exuberant costumes. Videos and interviews with Bowie and those close to him offer new insights into this pioneering musician. Might this be an introduction to his own museum, Major Tom?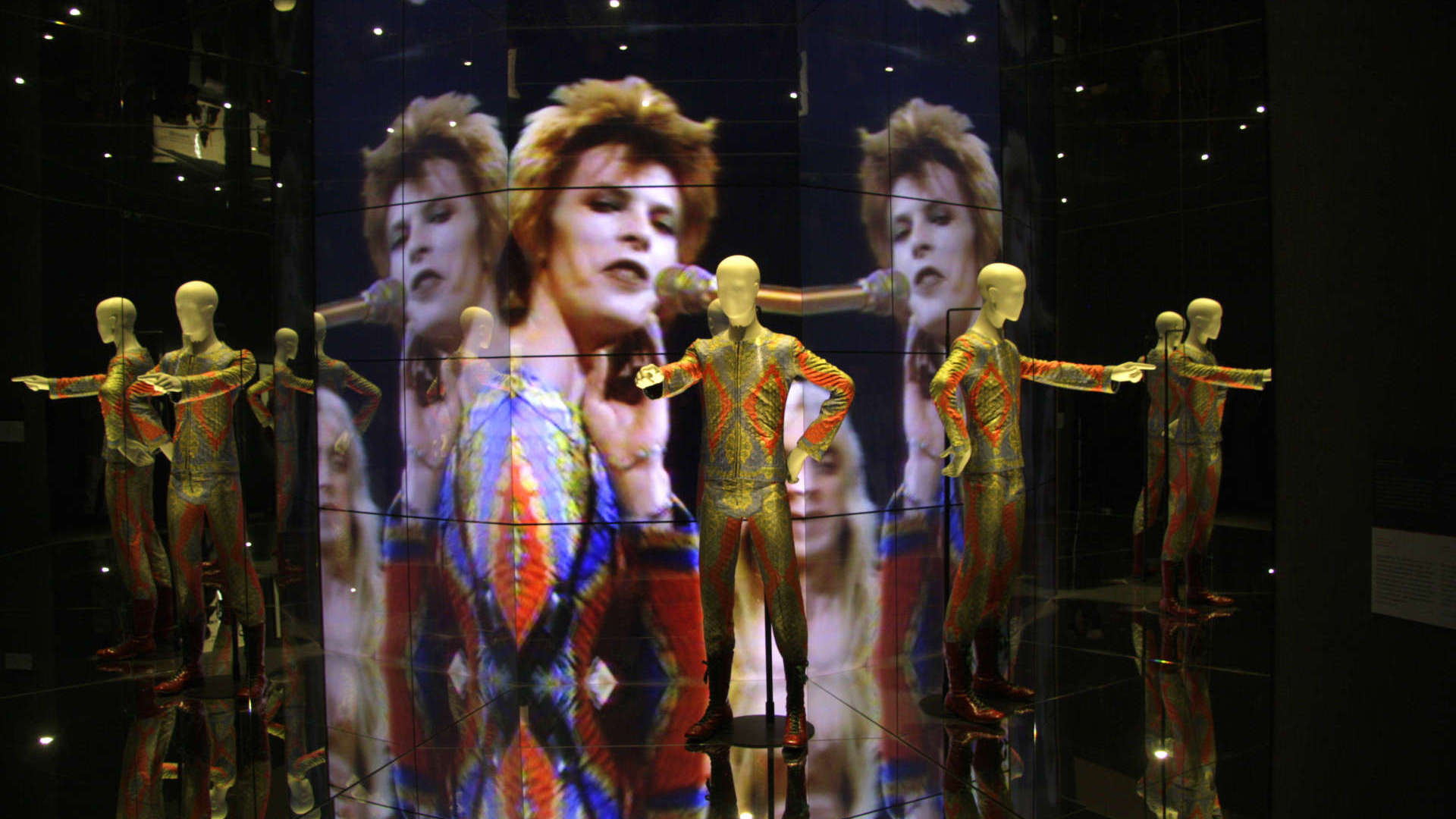 I would die 4 you
Just outside the North American city of Minneapolis is Paisley Park, which belonged to Prince. This is where his recording studios are, his own private concert hall, where he performed, and, above all, his home. The passionate guide who showed us around told us how Prince had already had plans before he died to turn part of it into a museum and now his wish is being fulfilled. There is time for a minute's silence beside his urn, which stands in the middle of this gigantic complex, surrounded by rooms that take his albums as themes for the decor. Colourful arrangements comprising pieces of scenery, musical instruments and costumes represent the wide variety of his output. The largest room is dedicated to his major hit Purple Rain. This room was initially Prince's basketball court, which he later turned into a dance studio for his entourage.
Unfortunately you're not allowed to take photos anywhere here, just as you weren't at his concerts. According to His Royal Badness, to do so detracted from the personal experience. The room where Prince relaxed with friends and family after a private performance is psychedelic; a classic car appears to be driving through the wall. A security guard asks whether I would be interested in going to a party at Paisley Park the next day. Prince tributes are still being held here and at the club First Avenue in Minneapolis, where the singer frequently performed. Let's go crazy.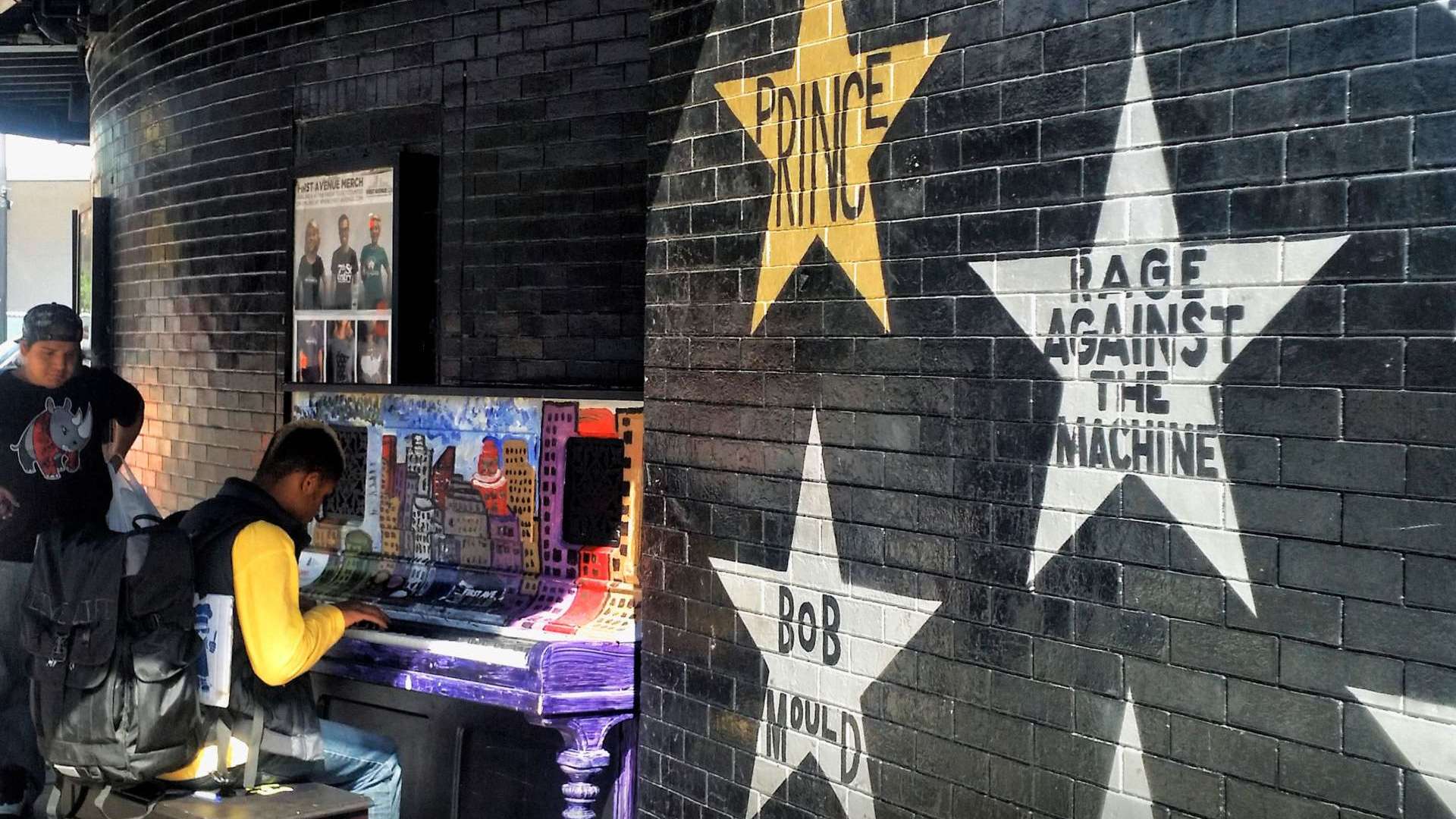 Dancing Queen
The Swedish band ABBA is one of the most iconic ever winners of the Eurovision Song Contest. Its winning song Waterloo was followed by many major hits, including Ring Ring, Mama Mia and Dancing Queen. If you're looking to put your song-and-dance skills to the test, or to improve them, you should visit ABBA The Museum in Stockholm – just a two-hour flight from Amsterdam. You can sing and dance to the band's songs in the museum, try to write your own song or see, digitally, what you would look like in their outfits. An audioguide tells you all about the band members and how they experienced their time in ABBA. The 1970s are never far away in the museum's decor, just like the hundreds of platinum records. Thank you for the music, ABBA.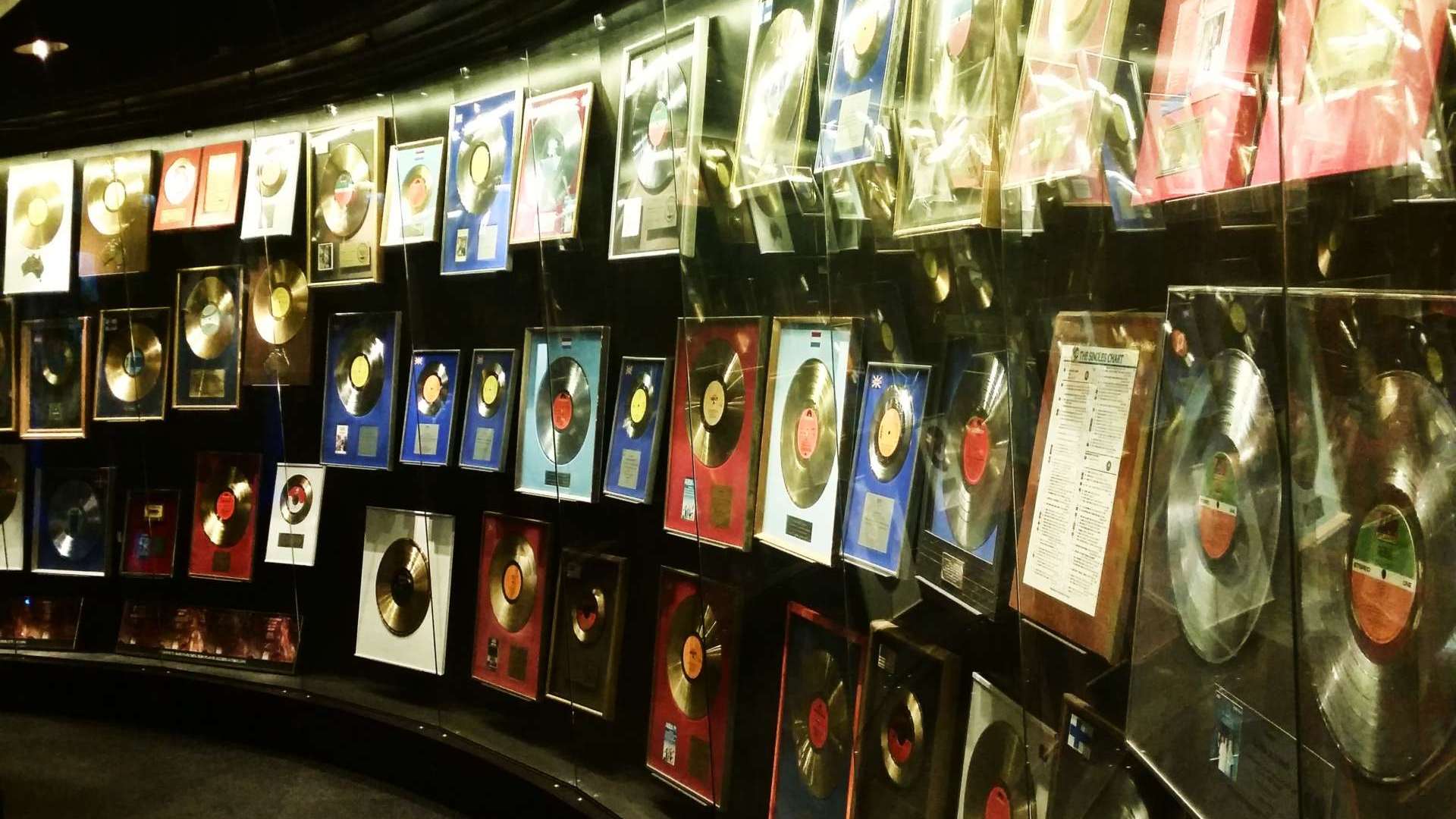 Made in Heaven
Freddie Mercury, the late lead singer of the rock group Queen, was born on Zanzibar, an island just off the coast of the Tanzanian city of Dar es Salaam. The house can be viewed from the outside and is a popular and short outing for fans. They leave behind fan mail, take photos and remember this incredibly versatile singer. The same thing happens at the last address he lived at in London. However, here, 1 Logan Place, Kensington, tucking a note into the hard protective plastic on the wall requires a bit more effort. All the letters and messages get removed everyday. At the festival in Montreux, Switzerland, which is held every year to celebrate Freddy's birthday on 2 September, there is plenty of room for fans to express their love for the singer, when they gather round his statue. The artist loved coming to this city, which is where Queen recorded their last album, Made in Heaven, in 1995.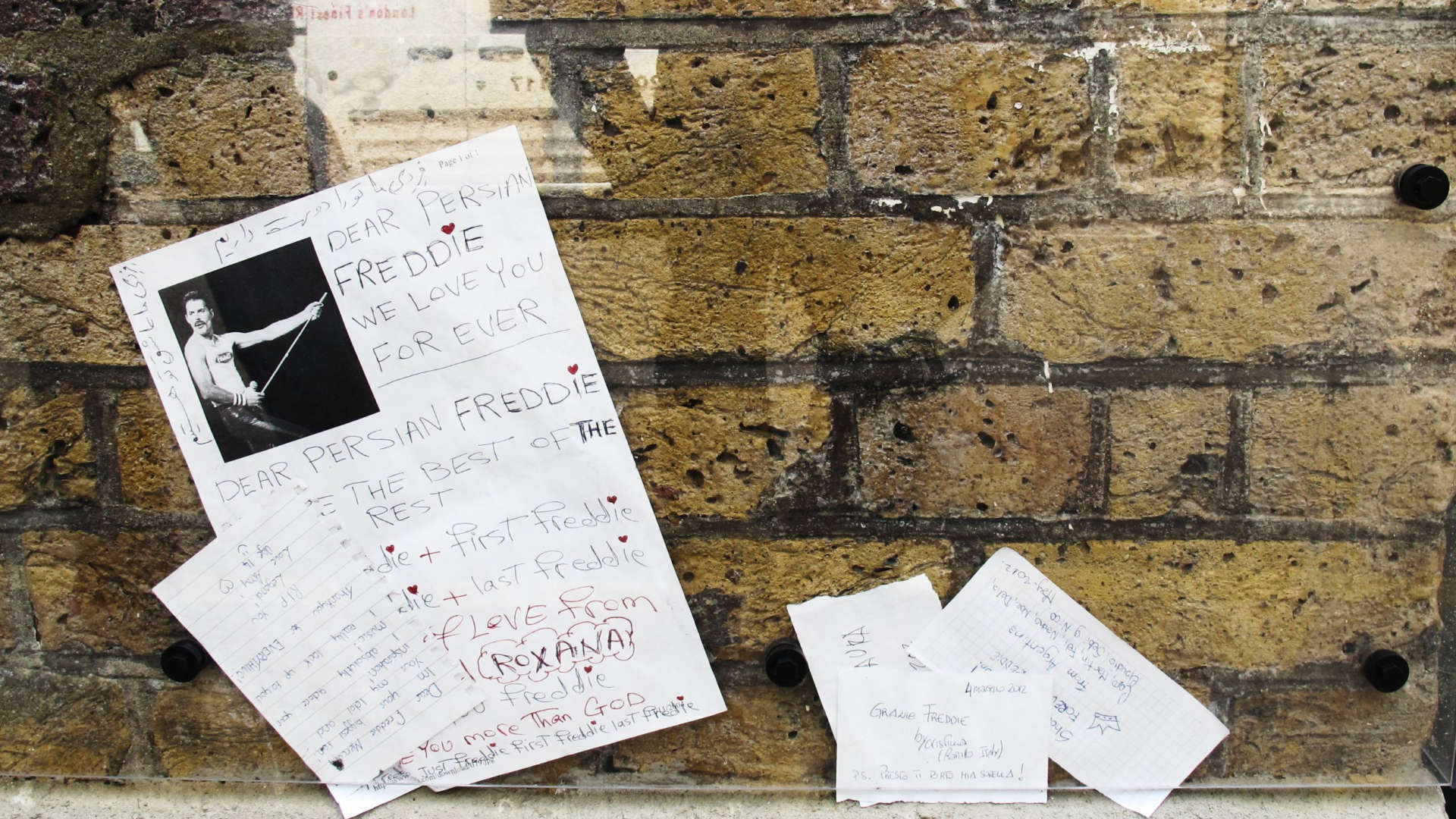 As fans of these musicians all know: The artist is dead, long live the artist. The show must go on!
Good to know
The KLM direct flights mentioned here are: London, New York, Barcelona, Minneapolis, Stockholm, Dar es Salaam. Destinations served by KLM's partners or overland are: Memphis, Liverpool, Montreux and Zanzibar.