10 Things You Need To Know About Sustainable Aviation Fuel
You may have heard about it, or it may be news to you: KLM is using Sustainable Aviation Fuel – a sustainable alternative to fossil fuels – on a number of its flights. In fact, KLM was the first airline to operate a commercial flight in 2011 using sustainable aviation fuel (SAF). What's more, KLM has committed itself for a 10-year period to the development and purchase of 75,000 tons of sustainable aviation fuel a year. It makes us the first airline to commit to sustainable aviation fuel on this scale. As a sustainability manager at KLM, I'm involved in this process every day, and I'd like to tell you more about it.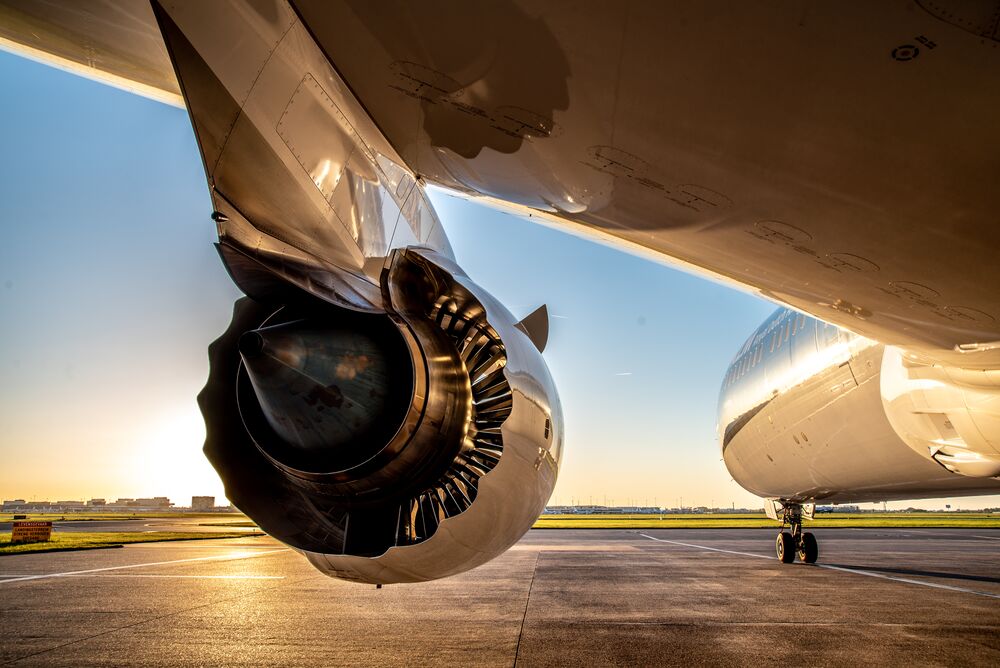 1. Why is KLM committing to the use of sustainable aviation fuel?
Sustainable aviation fuel reduces carbon dioxide emissions up to 85% compared to the use of standard fossil fuel. It can contribute significantly to reducing our carbon footprint in aviation. Sustainable fuel also contributes to improving air quality by reducing fine particulates – including ultrafine particulates – and sulphur emissions.
2. Is Sustainable Aviation Fuel the same as biofuel?
Yes, Sustainable Aviation Fuel (SAF) is the same as biofuel. Very simply put, it is a term that fits better with the current sustainable alternatives to fossil fuel. The terms "biofuels" generally refers to fuels produced from biomass such as plants. Using the current technology, sustainable fuels from other non-organic sources, such as waste streams, can also be used. For that reason, the term SAF is more appropriate.
3. How does sustainable aviation fuel save more than 85% in carbon emissions?
We achieve the reduction throughout the entire life cycle of producing and using sustainable aviation fuel compared to that of fossil fuel. The source of the CO₂ emissions is the most important difference. Fossil fuels release additional carbon that was previously stored in reservoirs. Sustainable fuel is made from biomass that has absorbed CO₂ emissions from the atmosphere. The extra few percent of carbon that gets released comes from the production process.
4. What is sustainable aviation fuel made of?
This kind of fuel is made of waste oils such as used cooking oil. The production of a sustainable aviation fuel starts with the purchase of sustainable raw materials, of which this is one.
5. Will the Netherlands have its own plant?
Yes, as we speak, preparations are being made for the construction of Europe's first sustainable aviation fuel plant. The factory is being built in the province of Groningen by a company called SkyNRG. The factory will be dedicated entirely to producing sustainable aviation fuel created from raw materials, mainly waste streams from the region. We expect to complete construction in 2022. The factory will be the first and the largest of its kind in the world. By taking this step, KLM is committing to the purchase of sustainable fuel for the next ten years. One more interesting fact: It makes KLM the world's first and only airline company to commit to sustainable aircraft fuel on this scale.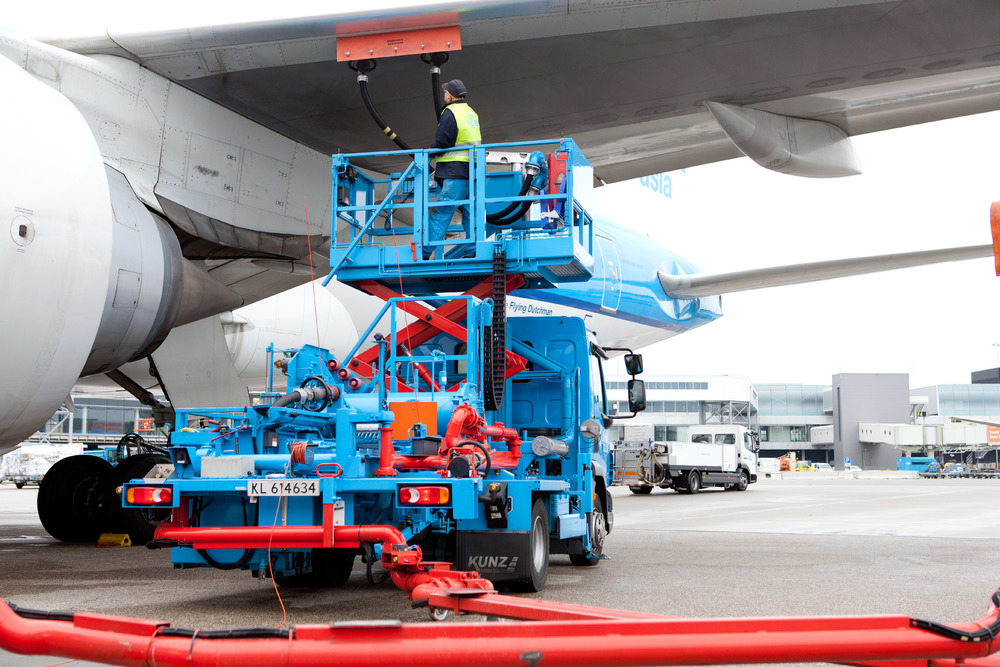 6. The largest, the first, and the most sustainable – what does that mean?
The planned factory will produce ten times more fuel than the current volume available in the world. It will use only residual waste and waste streams from regional industry as raw materials, such as used cooking oil. Under no circumstances will we use palm oil, soybean oil, or any product derived from these as raw materials. As a result, the sustainable fuel will only use raw materials that do not have a negative impact on biodiversity or food production. The plants developer, SkyNRG, will have a strict internal process to ensure that it makes the right choice when it comes to raw materials. An independent sustainability board will check that the fuel meets the highest sustainability requirements so that the fuel does not have a negative impact on the food chain or the environment.
7.  Are other airlines interested in sustainable aviation fuel?
Absolutely, and that's good! The entire aviation industry must become more sustainable. So far, only a few airlines have been flying on sustainable fuel and often only on a single flight or series of flights.
8. Can customers make a contribution as well?
As a passenger, you can compensate for the CO₂ emissions that your trip generates through CO2ZERO. KLM's Corporate BioFuel Programme enables companies to invest in sustainable fuel for their air travel. KLM uses investments from its partners in the KLM Corporate BioFuel Programme to bridge the price difference with sustainable fuel. Right now, it is three times more expensive than traditional fossil fuel. Support from the participating companies also helps to make sustainable fuel available on a large scale and make it economically competitive compared to fossil jet fuel.
9. Why isn't sustainable aviation fuel available everywhere?
Right now, there is only limited production capacity at a production plant in Los Angeles to supply sustainable jet fuel that meets all requirements in terms of sustainability and safety. Last year, KLM purchased almost 50 % of that plant's output. Nevertheless, it is only a fraction of what it takes to make aviation truly more sustainable. Our ambition is to use at least 5% sustainable aviation fuel in our operation by 2030. That might not sound like much, but it's more than a hundred times as much as KLM is using now! It will require new production facilities and more parties to stimulate the purchase of sustainable aviation fuel.
10. Why aren't airlines flying on electrical power, yet?
Because of the current limitations in battery technology, we cannot yet fly commercial aircraft powered by electric motors. When electric aircraft come onto the market, KLM will be among the first to use them. KLM is keeping a close eye on developments and is seeking advice from knowledge partners such as the Delft University of Technology on the application of electrical technology. That is why we are now focusing on the development and use of sustainable fuel to replace fossil fuel in the aircraft we fly today.