7 Must-Do's in the Basque Lands
Today, exactly one year ago, KLM started flying to Bilbao in the Basque area of Spain. Both Bilbao and San Sebastian are fantastic places for a city trip. Or a well-deserved stopover on your way to or from Santiago the Compostela when going on a pilgrimage. Let me share my ideas on how to navigate your way through the country of pintxos and txakoli.
1. Be aware: Columbus was here
Speaking of navigation: Remember world discoverer Columbus in 1492? If he had not taken along his Basque navigators, he would never have made it to America. And yes, the Basque people are still proud of that. They also pride themselves on inventing many other things, whether it is completely true or not.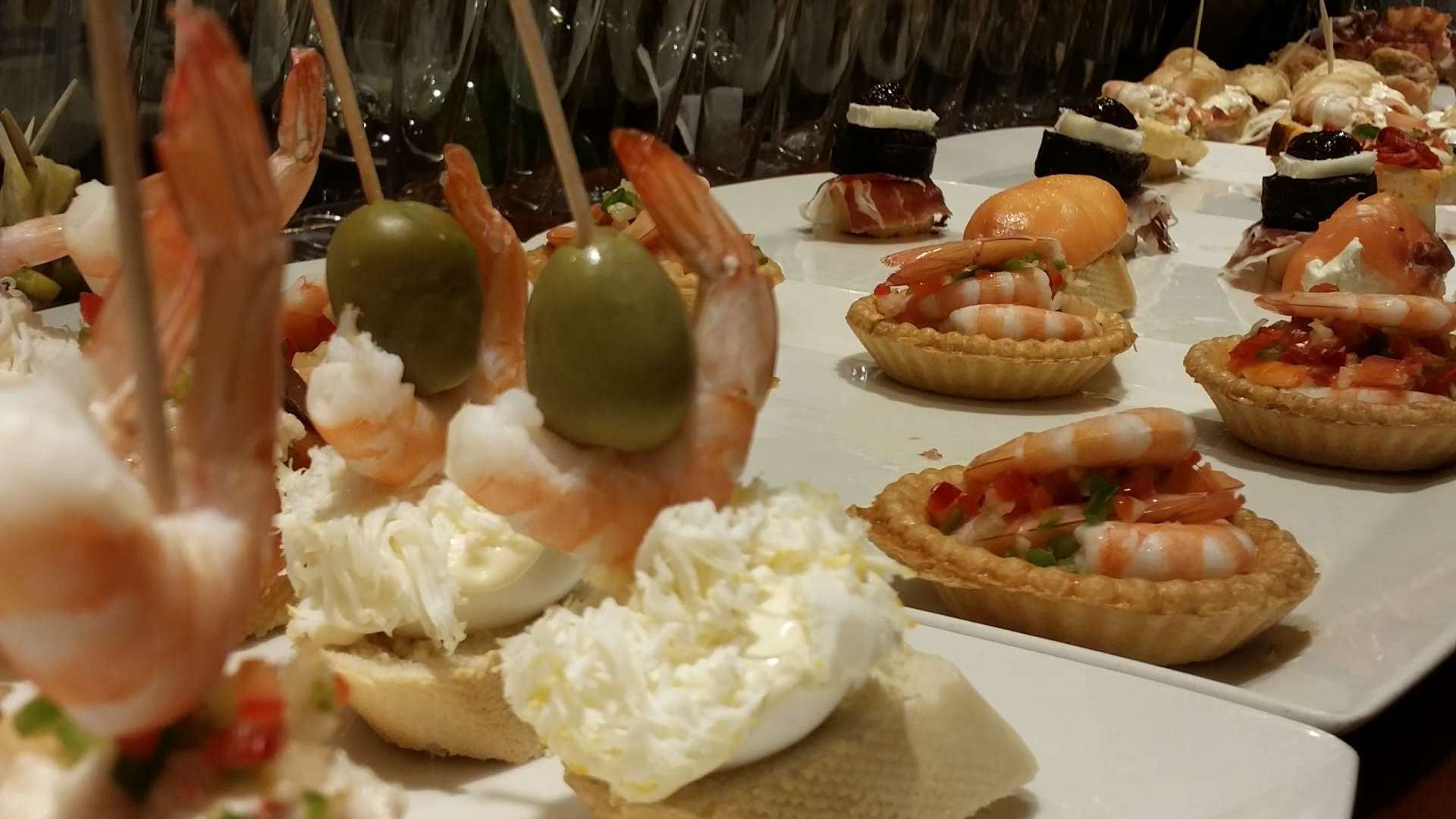 2. Follow the Pintxos route
Take the famous Spanish tapas for example- those great little snacks you have with a drink – the Basques say that it comes from their own local pintxos, a similar snack. Not only the cities like Bilbao, San Sebastian and Pamplona have pintxos bars with mouthwatering delicacies, all the little towns and villages have at least one bar where you can snack almost 24/7 on olives, sardines, mushrooms, ham and so on.
Well, why not talk about food some more. Because that is what the Basques like to do as well. It is a local custom to have only one or two drinks at a bar and then move on to the next. Of course have your own favorite pintxos to go with that, perhaps two per person. And sharing is caring, so ask for a knife to cut it in half.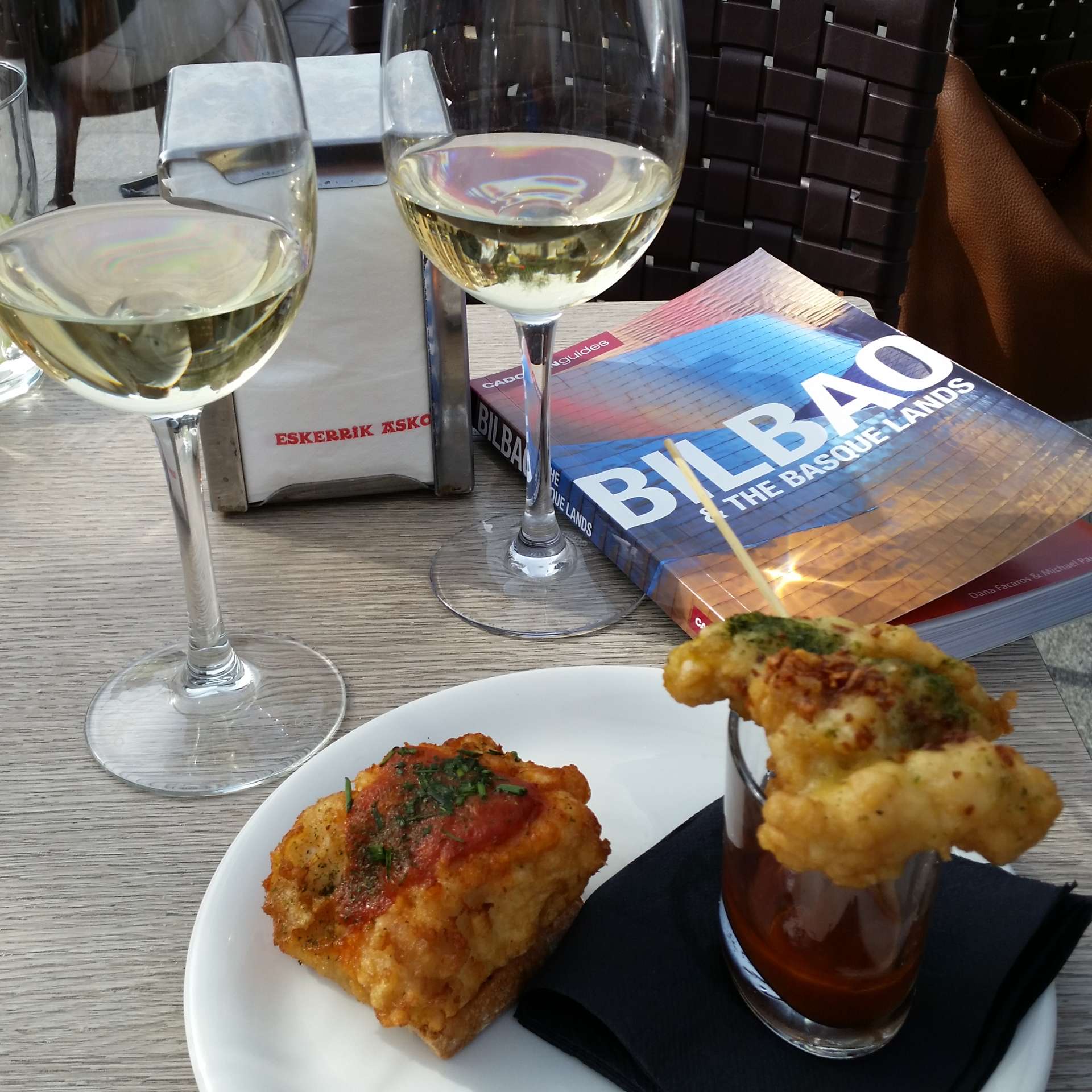 3. Taste Txakoli: Pure Basque wine
While you are picking your finger foods and enjoying the view of people walking by your terrace, you might as well have a local drink with it. It is good to know that the well-known wine region Rioja is just a province away. And the Basque province Navarra is producing some good wines too. But, if you want to go really local, try a txakoli. That is a pure Basque wine, literally. A bit cloudy and low in alcohol, but tastes like a pure biological wine. It comes from grapes along the Basque coast and is typically poured into your glass from quite high above.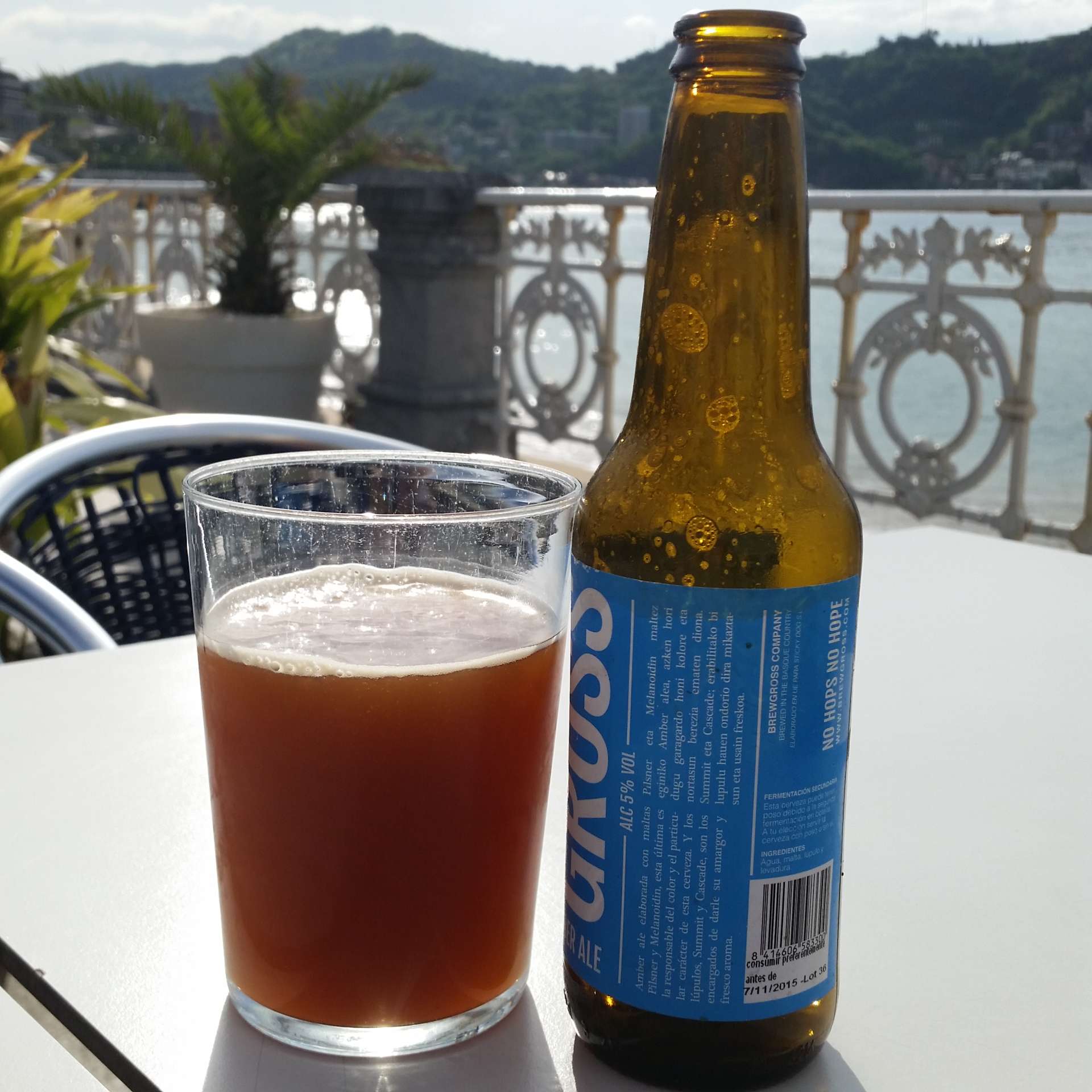 4. Drink Gross Beer
More of a beer lover? No problem at all. Besides the well-known international brands, the Basque lands have lots of microbreweries. I tried a Basque beer with the brand name Gross. Not the first pick of a name when you want to go international, so please only order it in this region. The label of this red-colored beer reads: No hops, no hope. Yes, the Basques have humor, too. And can make a tasty beer that is far from gross.
5. Practice the x in many words
When navigating yourself through the country, food and drinks and of course the language, you will come across the tongue twisting X in many words and names. Like, indeed, pintxos or txakoli. When you know how to pronounce it, it is not that hard at all: x is pronounced as sh in English and tx like ch. Good to know when ordering pintshos or chacoli. Even better: the x and tx in the Basque language are used to make a word diminutive or endearing. Isn't that sweet?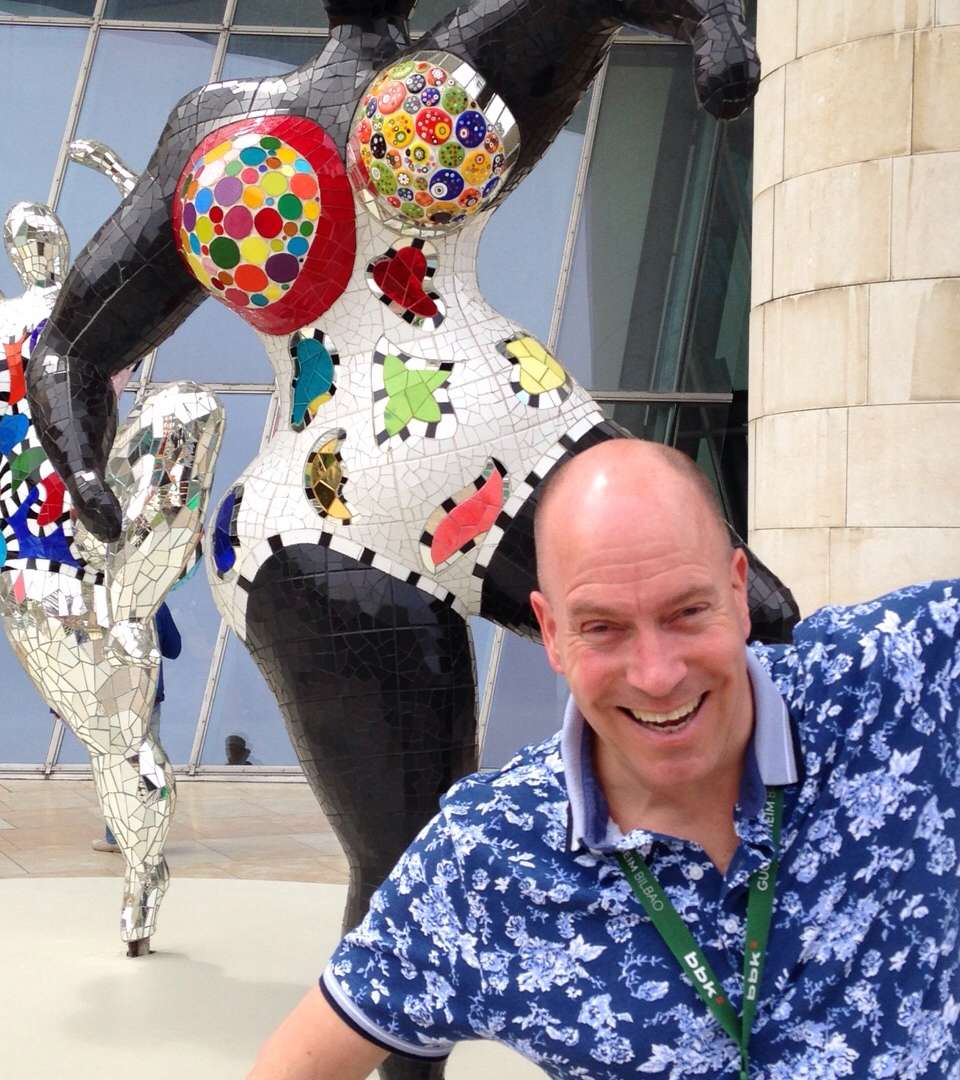 6. Get your portion of culture
Of course, there is more than food and drinks to enjoy. How about some culture? The Guggenheim Museum in Bilbao is huge and beautiful, from both outside and inside. Designed by the famous architect Frank Gehry it has put the city on the world map.
The old wine warehouse-turned-culture and leisure center Alhondiga was designed by Philippe Starck. And if that is not enough, Norman Foster designed the metro stations. If that is all too modern for you, just go to the casco viejo (old city) in Bilbao or la parte vieja in San Sebastian and you are thrown back hundreds if not thousands of years. This is also the best spot for those pintxos by the way.
Nice to know: In 2016, San Sebastian will be the European Capital of culture. If you want to visit, be sure to book your flight in time. Also if you would like to go there this year already, before the crowds do.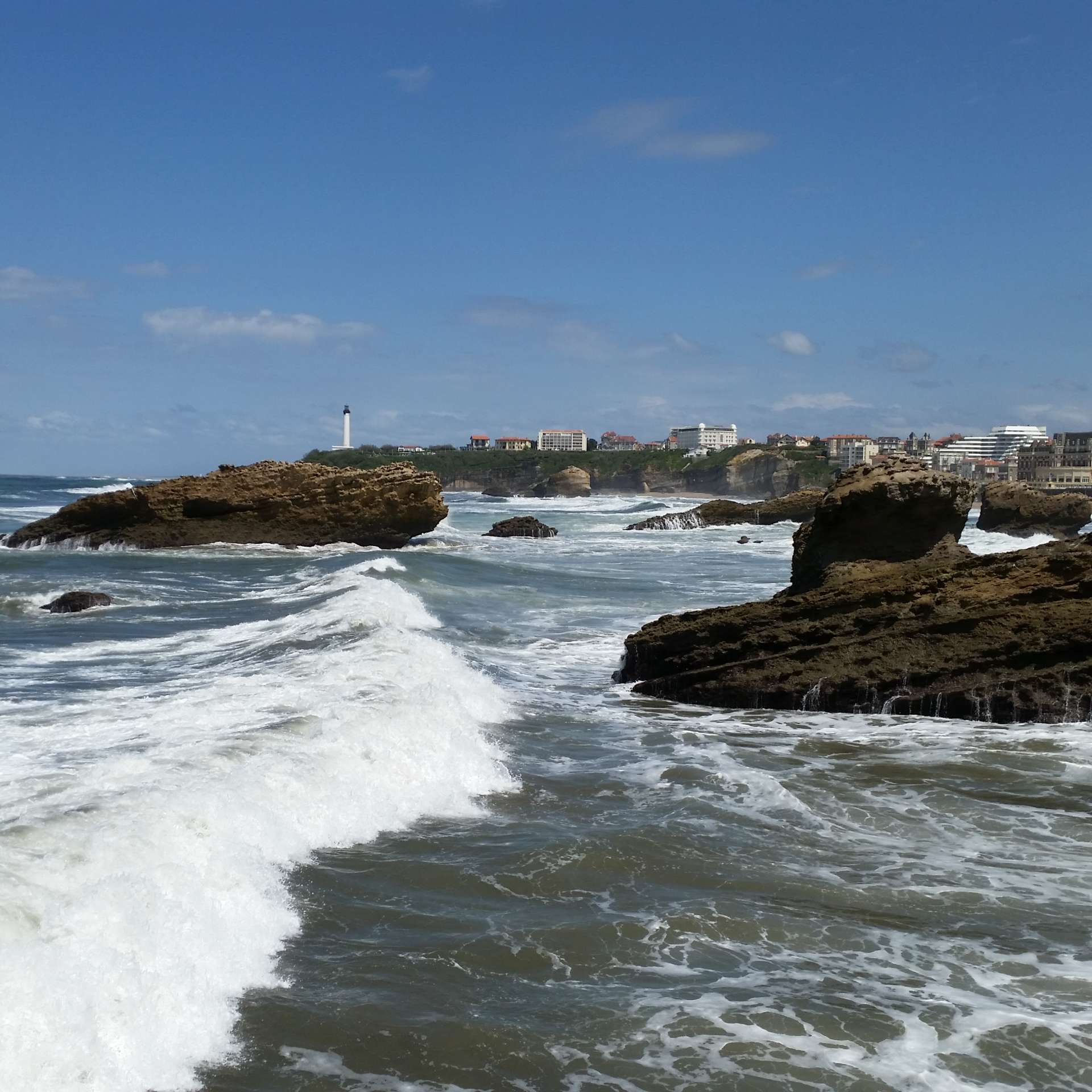 7. Check out the city of Biarritz
Whether taking  public transport or driving a car, the distances within the Basque lands are never too far between the bigger towns in the seven Basque provinces in Spain and France. From Bilbao to San Sebastian is just around 1 ½ hours driving. And another ¾  hours further brings you to the French Basque city of Biarritz. This is perhaps a classy city with a twist. The rock-clad bay and the wild waves are more rough than those in San Sebastian, and ideal for body boarders. Shopping chique in the cobbled streets with small boutiques is another favorite pastime of locals and visitors alike. Or enjoying  the waves with a French wine at the terrace of the Hotel du Palais together with French salmon on toast. Life is smooth again.