10 Must-Visit Eateries in Amsterdam
Anne at Yourlittleblackbook is the best-known lifestyle and travel blogger in Amsterdam. She takes you around to the best and newest restaurants in a variety of the city's neighbourhoods. Here's her Top 10 of eateries in Amsterdam.
Because of my blog, there isn't a week that goes by when I don't visit a new restaurant. The Amsterdam food scene never stops and that's easy to see in all the new and wonderful restaurants that have opened in recent months. So it's time to make a list of my Top Ten new restaurants that everyone in Amsterdam should get to know.
[tweet text="If you're just arriving, get out your phone—reservations are an absolute must."]
The Roast Room
It can be a challenge to find a good place to eat anywhere near the RAI exposition centre. Fortunately The Roast Room opened there just a few weeks ago. Downstairs, there's the charming, informal Roast Bar. Upstairs there's the more stylish Rotisserie. To make it more interesting, all of the meat comes from their own artisanal butcher.
Address: Europaplein 2, Amsterdam.
Website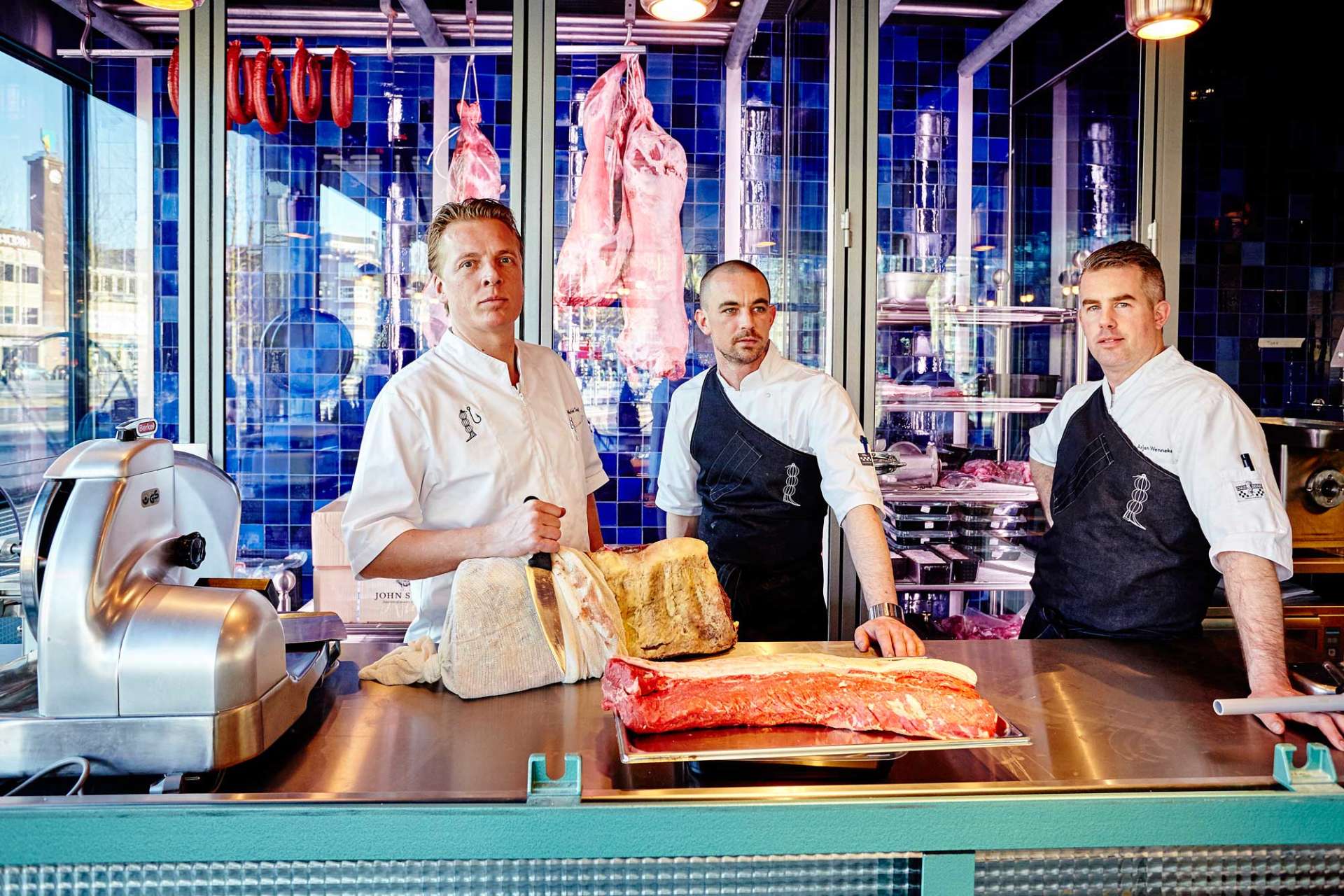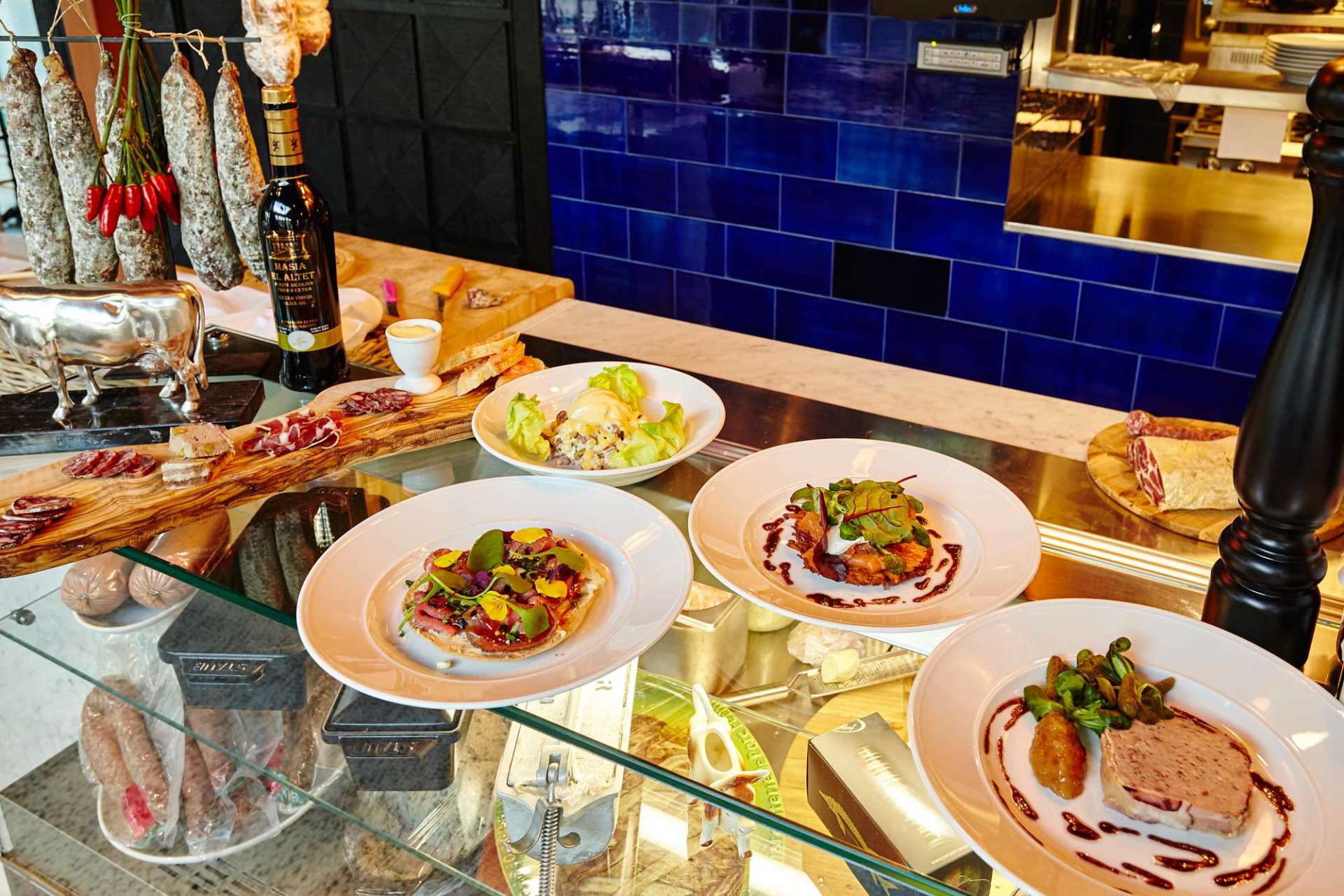 Eetbar Wilde Zwijnen
Restaurant Wilde Zwijnen (Wild Boars) in Amsterdam East has been fully booked for five years. So it's good news that you can now go for a drink at its little brother, Eetbar Wilde Zwijnen (The Wild Board Dining Bar). It's a hidden gem close to the trendy Javastraat where you can find the best Mediterranean food.
Address: Javaplein 25, Amsterdam.
Website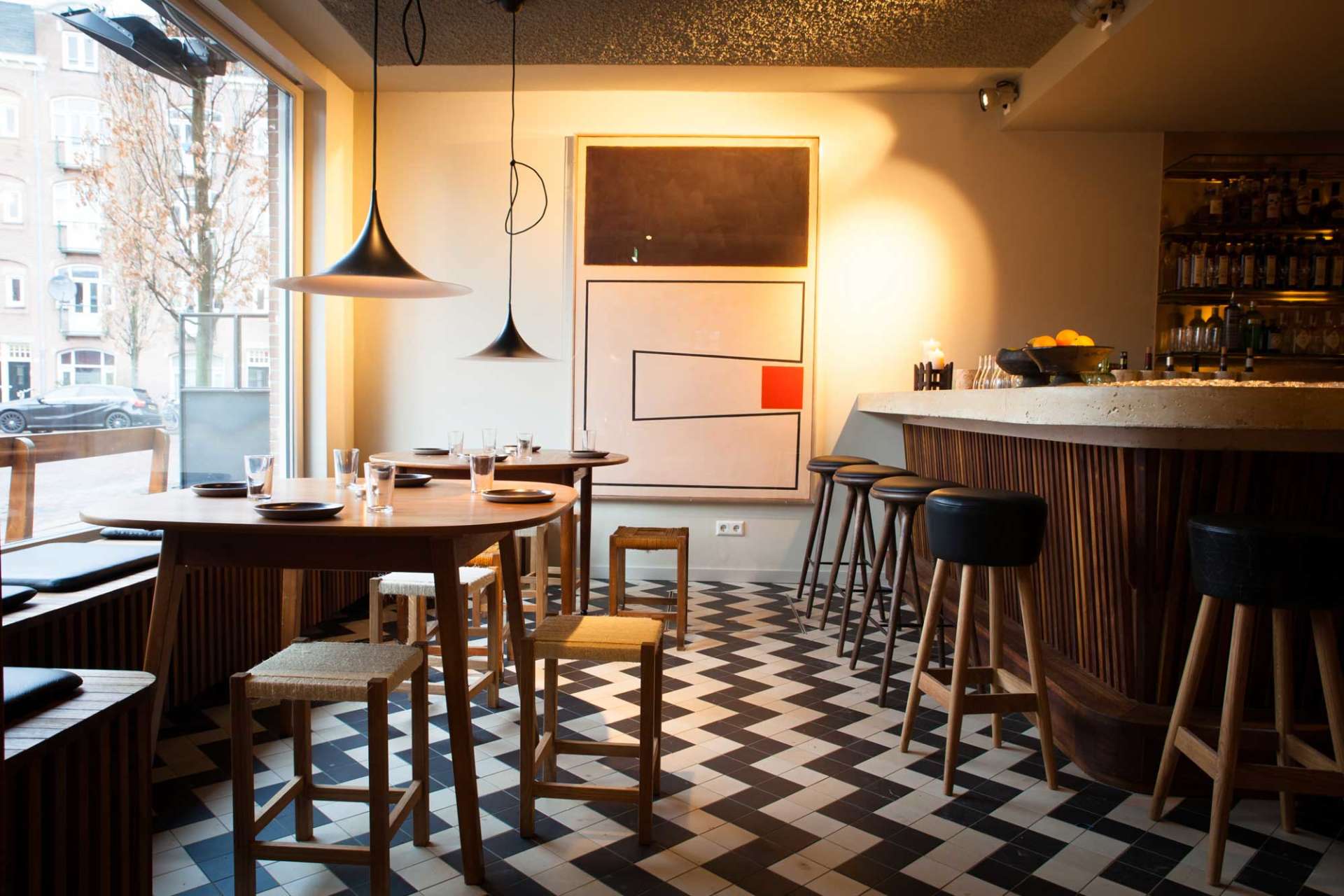 Panache
Amsterdam West is hot! And the newest hotspot for delicious food is Panache. It has a fascinating, industrial interior and a menu filled with dishes perfect for sharing around the whole table. Nice to know: The restaurant is hidden in the former market storage area for the Ten Kate open air market.
Address: Ten Katestraat 117, Amsterdam.
Website
Nevel
With all its canals, central Amsterdam is a natural for outdoor dining by the waterside. Nevel (Mist) gives you a fantastic view over Amsterdam Harbour and the NDSM Wharf. Here, Chef Ricardo van Ede uses high-quality ingredients to cook high-quality dishes. Tip: The restaurant features a Sunday Brunch with a real Sunday Roast.
Address: Westerdoksdijk 40, Amsterdam.
Website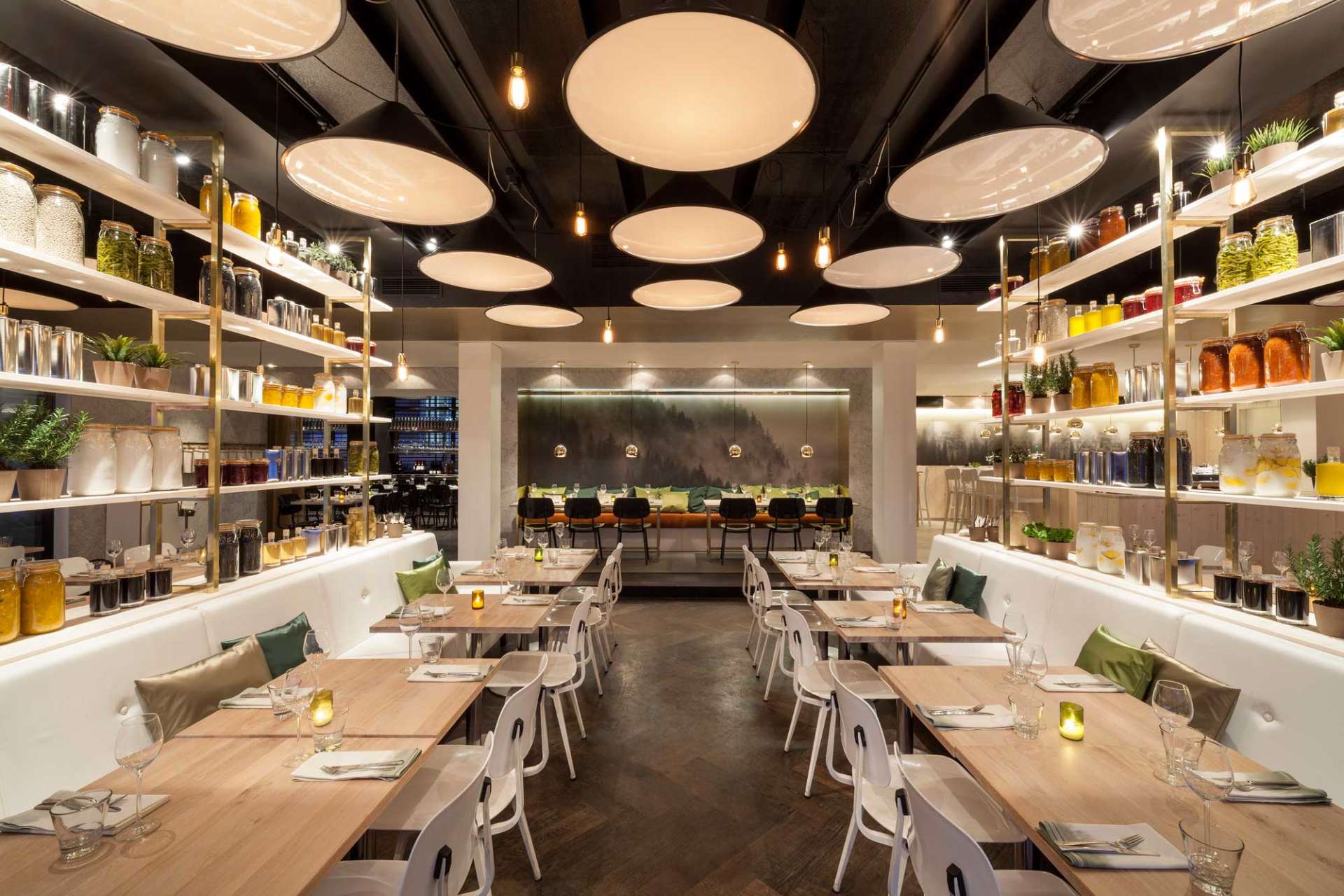 Brasserie Frans
When you eat at Brasserie Frans, you can quickly come to believe that you're in Paris and not in Amsterdam. This is a great addition to Amsterdam's restaurant district, De Pijp. And, when the weather is warm, they have plenty of outdoor seating. If you're a lover of classic French food and good wines, then you really mustn't miss this new hotspot during your visit to Amsterdam.
Address: Frans Halsstraat 76, Amsterdam.
Website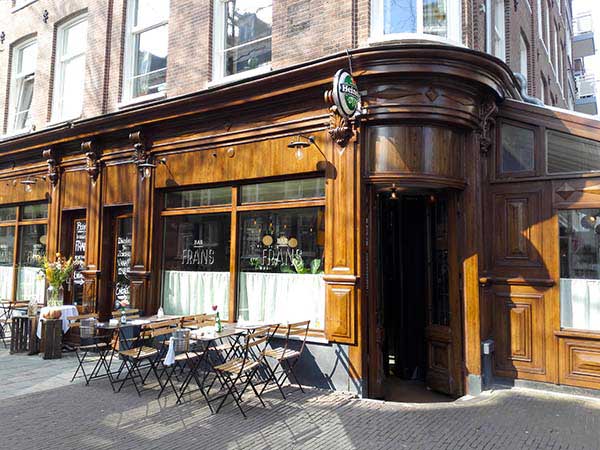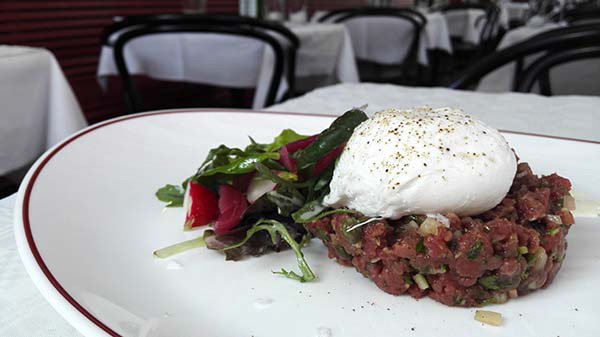 Toscanini
As far as I can see, all of Amsterdam is unanimous about this one. Toscanini is the best Italian restaurant in town. It's the genuine article. Don't expect to find pizza on the menu. Toscanini is located in a charming part of town called De Jordaan. It's a little village right in the middle of town. If you like, you can let the chef surprise you with his latest menu.
Address: Lindengracht 75
Website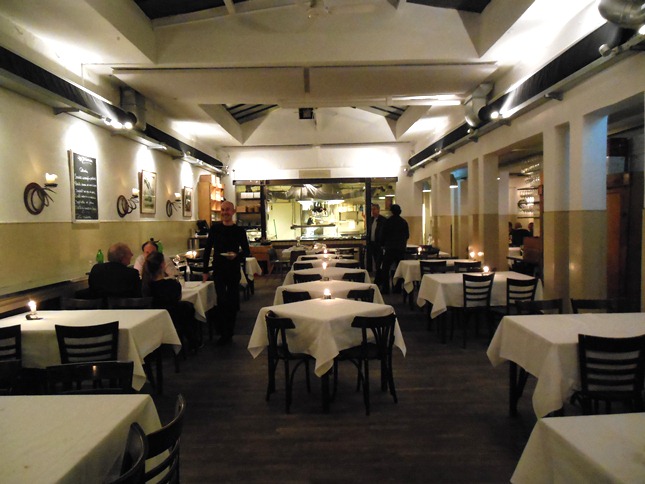 Canvas op de 7e
Picture this: How about dinner on a rooftop with a view across all of Amsterdam? You can do that at Canvas op de 7e (Canvas on the 7th), the restaurant in the extremely hip Volkshotel in Amsterdam East. On the rooftop at Canvas, you can eat a delicious and extremely affordable meal on picnic tables. Just make sure you get there on time when the weather's nice, so you get the best view at sunset.
Address: Wibautstraat 150
Website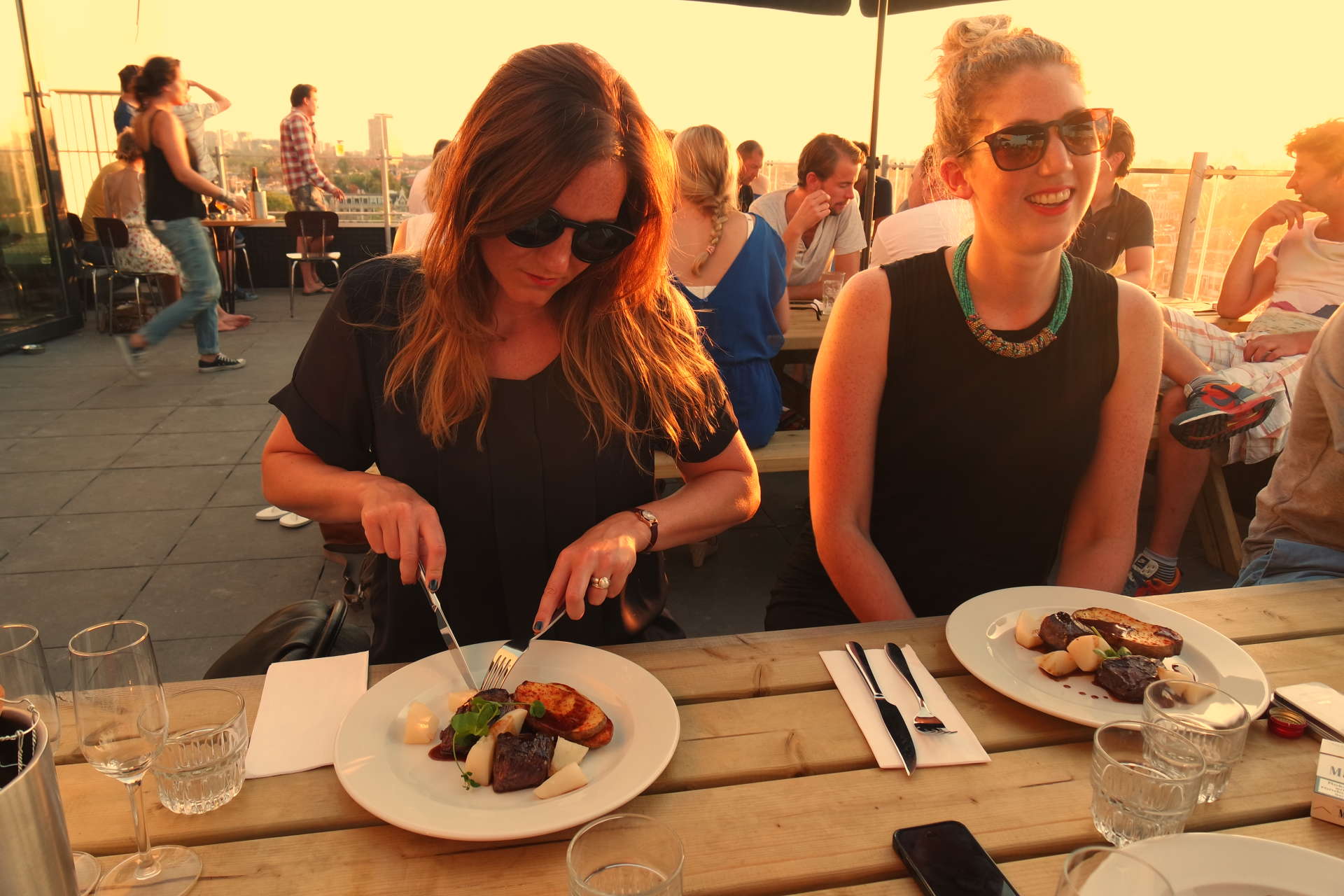 Ellis Gourmet Burger
There's always room for a well-timed hamburger—certainly if the one you're eating gives you a view of the beautiful Prinsengracht. Ellis Gourmet Burger has so many variations on the menu that there's always something for everyone—from vegetarian to a classic beef burger, and everything in between. Tip: Have one of their wonderful milkshakes for dessert.
Address: Prinsengracht 422
Website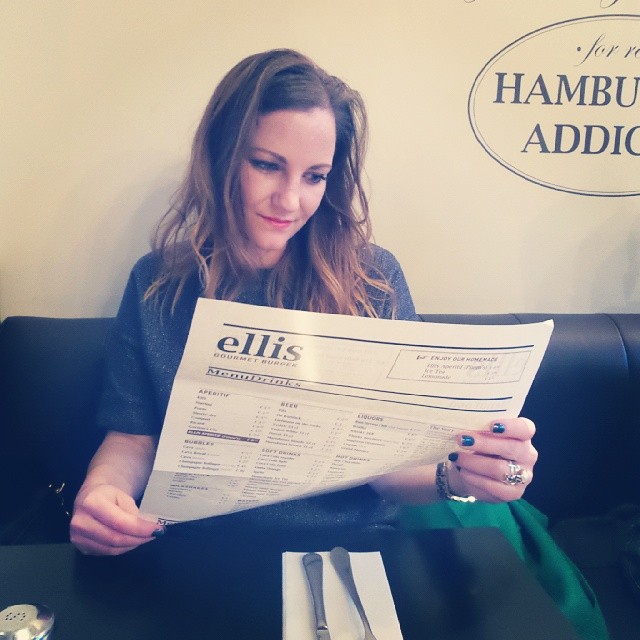 Restaurant Blauw
On my blog, I often get asked about where to find the best Indonesian food in Amsterdam. There are lots of good places in Amsterdam. But, very often, the ambiance is less wonderful. In my opinion, Restaurant Blauw offers good food and enjoyable Indonesian evening—delicious rijsttafels in charming surroundings.
Address Amstelveenseweg 158-160
Website
De Foodhallen
Last year, Amsterdam finally became home to its first indoor food market. The Foodhallen (Food Halls) in Amsterdam West are extremely popular among the locals and tourists alike. Have a drink with friends and a different bite to eat at each stand—from Vietnamese to hamburgers to the most delicious raclette. There's something for everyone at De Foodhallen.
Address: Bellamyplein 51
Website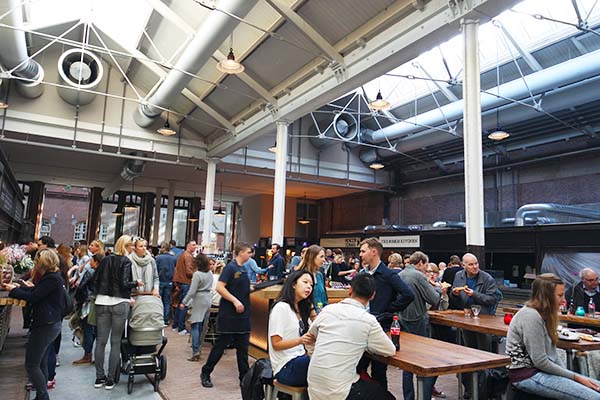 Oriental City
Dim Sum is extremely popular in Amsterdam. My favourite address for Dim Sum is Oriental City at the heart of Amsterdam's centre, near Dam Square. You can eat Dim Sum here all afternoon. Don't let the interior decorating scare you away. This is a place to come for the food. Tip: When you've finished, make your way over to the World Press Photo exhibition on Dam Square, open until 5 July.
Address: Oudezijds Voorburgwal 177-179
Website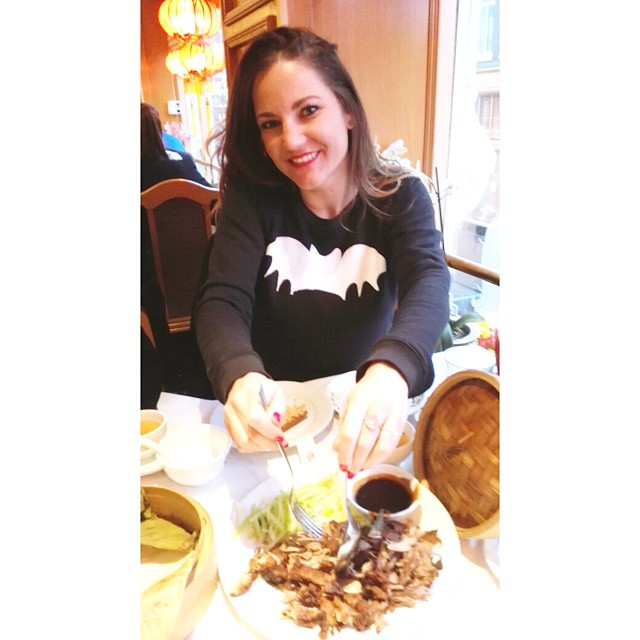 I'm curious to know where you'll be eating your next meal in Amsterdam. Enjoy!