8 Surprising Facts about Edmonton
We all know the famous "go-to" travel destinations such as New York, Bangkok, Paris and London. But what about lesser known, also breath-taking locations? Edmonton (Alberta, CA) screams the former. With its vibrant urban centre in the heart of the wilderness and some of the world's greatest attractions, Edmonton is surely worth a visit. Started to wonder why that is exactly? We have 8 surprising facts about this amazingly diverse city coming up.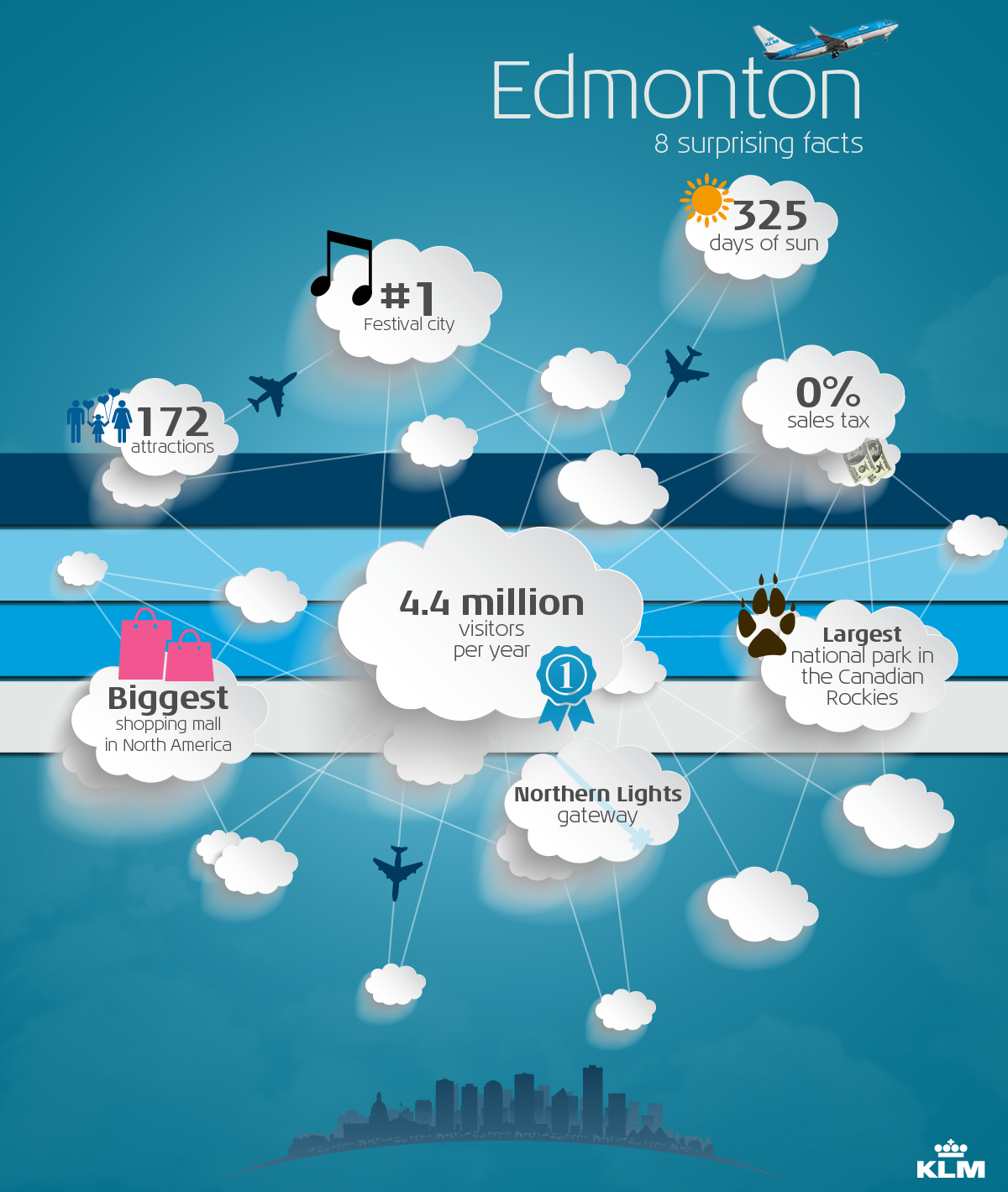 1. 172 attractions
No time to be bored in Edmonton, no sir. There is so much to do and to see, you might want to extend your vacay if you read on. Interested in culture and art? You can visit the Alberta Royal Museum, the Art Gallery of Alberta, Edmonton City Hall or the Legislature Building. Came with your family and in for some fun? The West Edmonton Mall, World Waterpark and Galaxyland might suit your fancy. Or, if you're a big fan of being out in the great big wild, you can hike your heart out at Jasper National Park, canoe down the river banks of North Saskatchewan River Valley or look at the highest density of hoofed mammals per square kilometre in Elk Island National Park. Or do all the above, of course.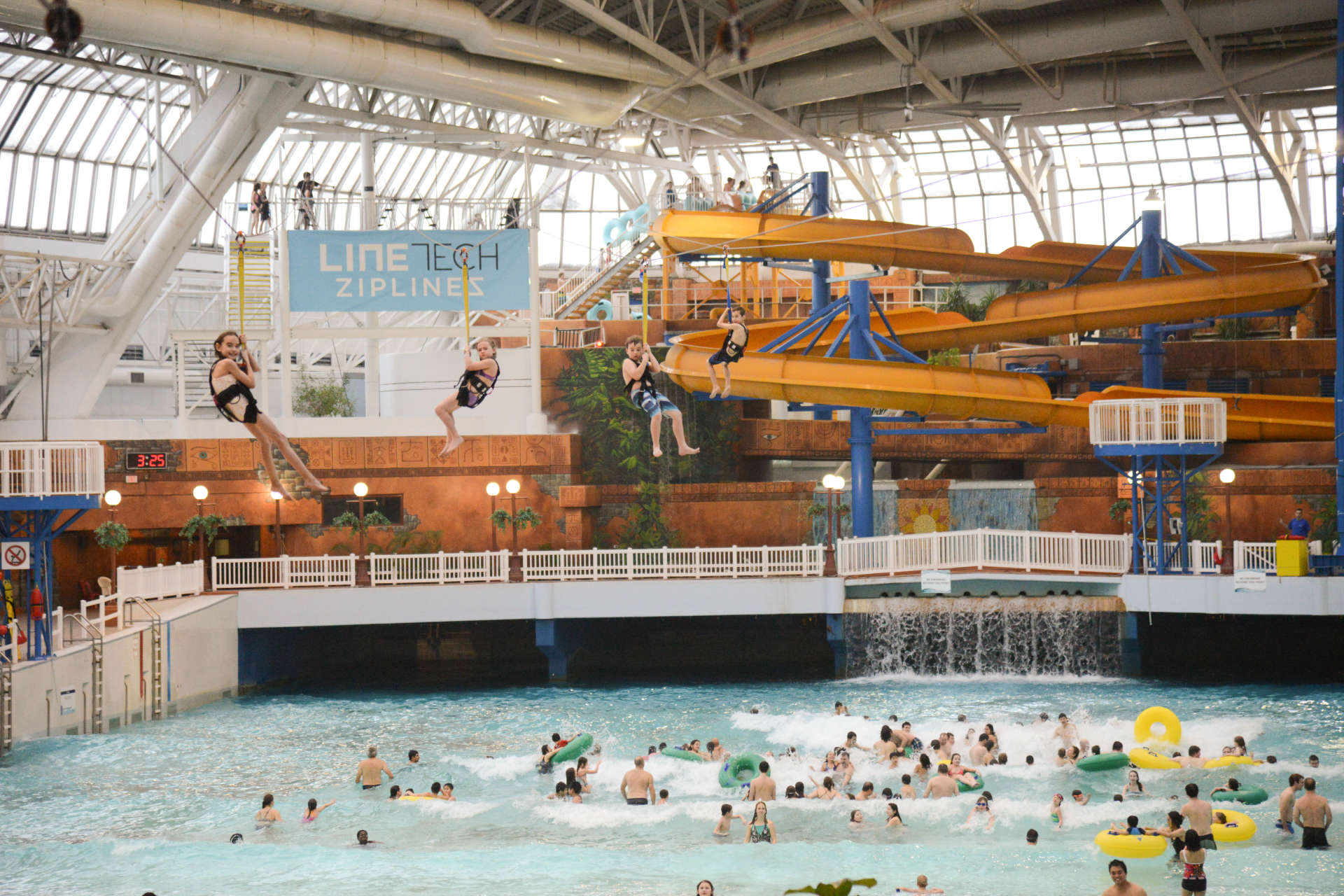 2. 325 days of sun
Edmonton is one of Canada's sunniest cities with 325 days (or 2,345 hours) of bright sunshine every year. Sun means happy people, and happy people means a nice vacation. Also, working on your tan while you're at it is no punishment either, right?
3. 4.4 million visitors
Annually, 4.4 million people visit the city of Edmonton. Making it the most popular destination in Alberta, CA. Second comes Calgary with 4.2 million and third place goes to The Rocky Mountain parks with nearly 3 million.
4. Biggest shopping mall
The West Edmonton Mall welcomes more than 30 million visitors each year. Making it Alberta's number 1 tourist attraction. It's the largest shopping and entertainment complex in North America, and was the largest in the world from 1981 to 2004. Besides having a wide range of shops, it's also home to the world's biggest indoor wave pool, the world's largest indoor triple loop rollercoaster and the world's largest indoor lake. Enough to keep the whole family entertained for days.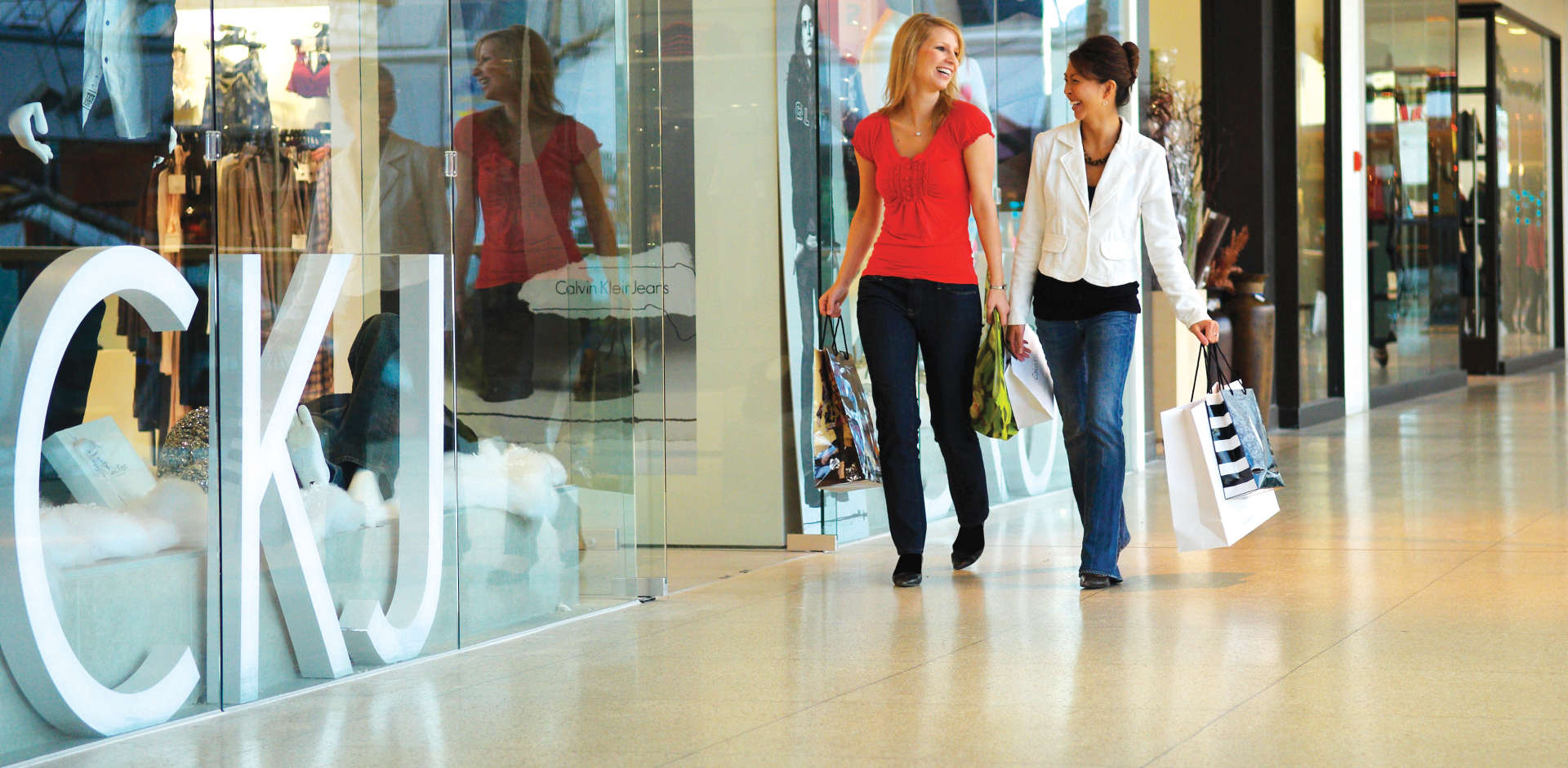 5. 0% provincial sales tax
One more great thing about going shopping in Edmonton (besides the obvious fact that you can look at a life-size Columbus ship while doing so) is that there is no, and I repeat NO, provincial sales tax added to your purchases. Alberta is the only province in Canada that doesn't make inhabitants, and also tourists, pay these taxes. The federal GST rate is 5 percent, effective January 1, 2008. The territories of Yukon, Northwest Territories, and Nunavut have neither the HST nor territorial sales taxes. Only the GST is collected.
6. #1 Festival City
Being home to the biggest International Fringe Theatre Festival in North America, Edmonton picked up on the Festival vibes and adopted many other festivals such as the Edmonton International Street Performers' Festival and the Heritage Festival, which is an annual opportunity to share and taste ethnic foods from over 85 countries.
7. Largest national park
Just a 3,5 hour drive from Edmonton you'll find yourself amidst the Canadian wildlife. Jasper National Park is the largest of its kind (10,878 square kilometres) in the Canadian Rockies. The park is internationally known for the great hiking-trails, wildlife viewing and skiing. It's also home to some of North America's rarest animals, including a healthy population of grizzly bears, moose, caribou and wolves.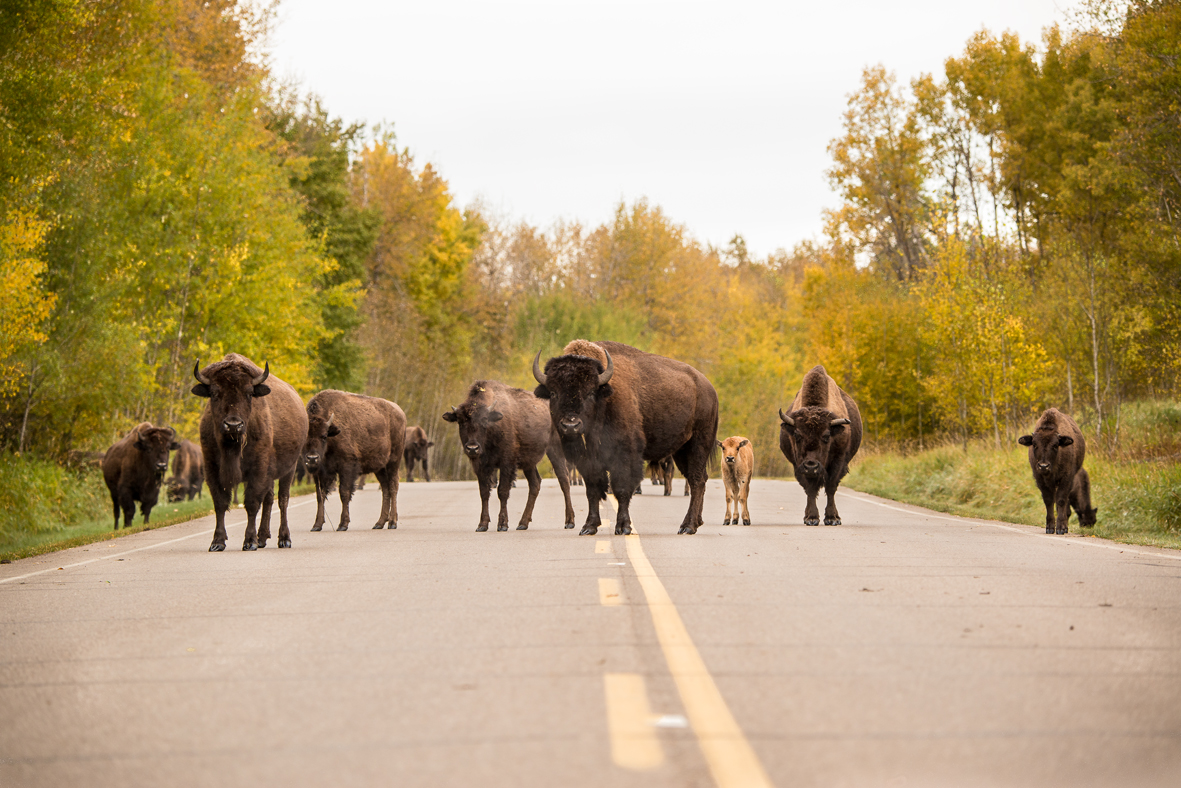 8. Majestic Aurora
Edmonton is a gateway to the magic of the Aurora Borealis in the spectacular North. You can spend memorable evenings under the mesmerizing Northern Lights in prime viewing spots outside the city limits where the colourful sky dance unfolds.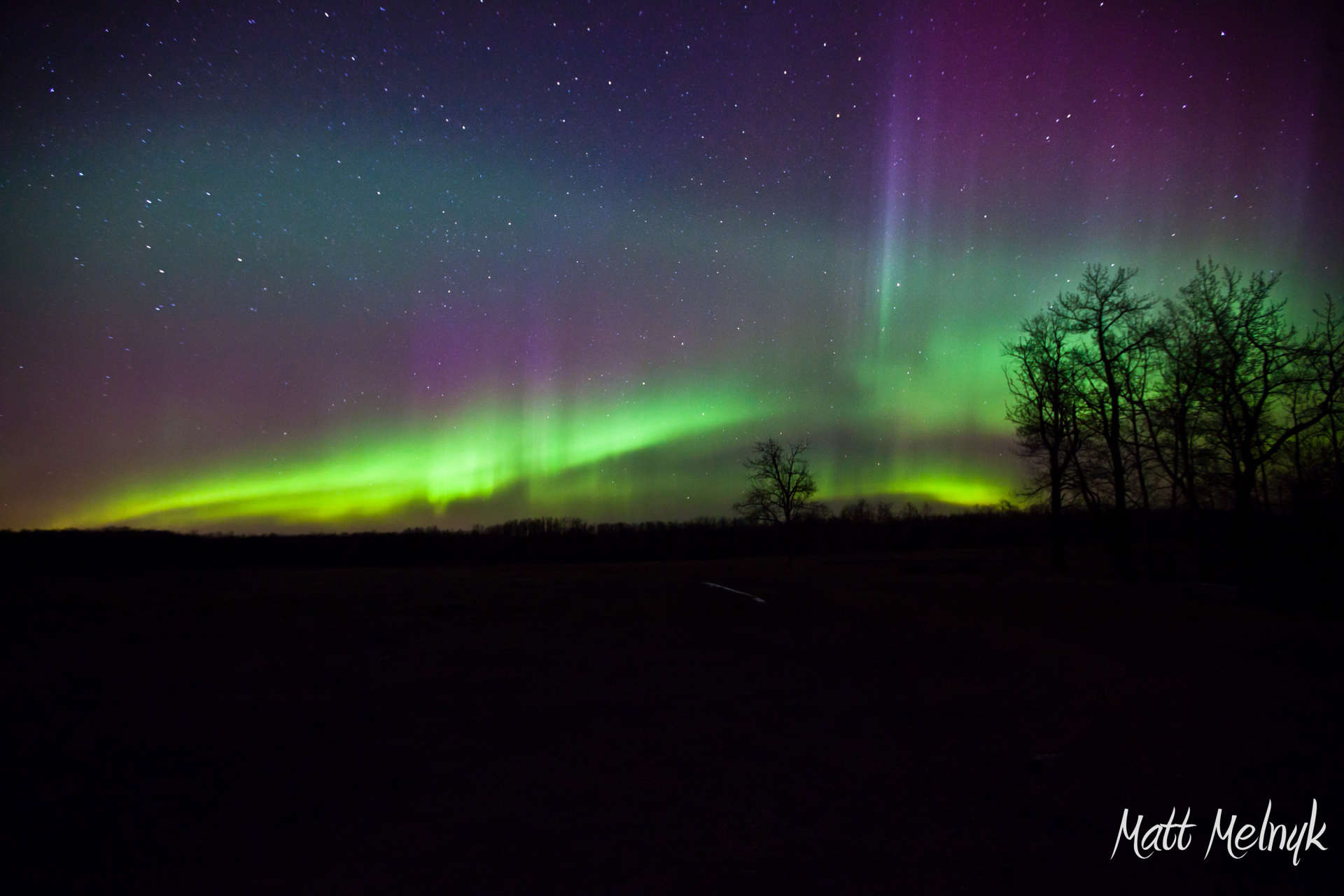 And that concludes our list of surprising facts about Edmonton. We sure hope we've made picking your next travel destination a bit easier for you ;). KLM flights to Edmonton start on May 19th, you can book your tickets in advance, starting now!