From KLM's Scrap Plaza to The Runway
Five young designers, a group of experienced fashion coaches, two top photographers and one platform – MOAM Collective shows what happens when you bring creativity, sustainability, craftsmanship and innovation together. Just like the two previous editions, KLM supplied the used materials to incorporate into the design collection.
It's every young designer's dream; putting together your own collection with the help of established designers and showing the result at a beautiful location for a designated audience. For five young designers from Dutch fashion platform MOAM, this dream came true on 13 October 2016, when they presented the result of their hard labour in the impressive 'Wintertuin' ('Winter Garden') hall of the Grand Hotel Krasnapolsky in Amsterdam.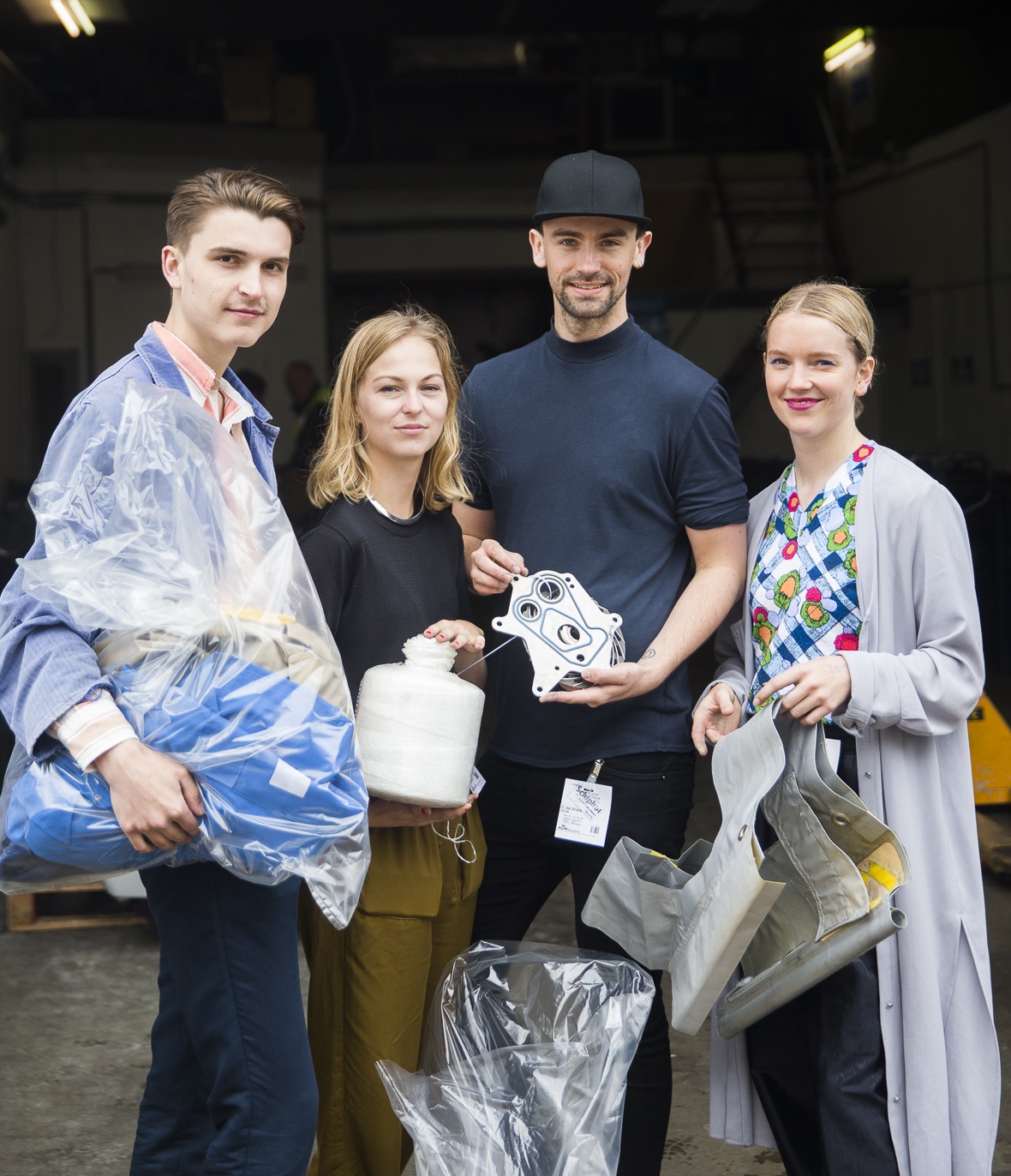 The young designers from MOAM at KLM's Scrap Plaza. Photo: Ester Gebuis
Collective effort
MOAM is an initiative of Martijn Nekoui, who wants to offer young designers a stepping stone for their career by building bridges and sharing knowledge. Not only amongst each other, but also with top names in the fashion industry, from designers to photographers and press.
During the annual fashion project MOAM Collective, five young designers with degrees from various creative academies work together on a fashion collection for men and women for six months, under the weekly guidance of three fashion pioneers – Frans Ankoné, Mariette Hoitink and Peter Leferink. They're also coached by other big (internationally-renowned) names in fashion, including designers Claes Iversen and Jan Taminiau. In creating their designs, the designers are challenged to incorporate used KLM materials, such as belts, old uniforms and isolation material.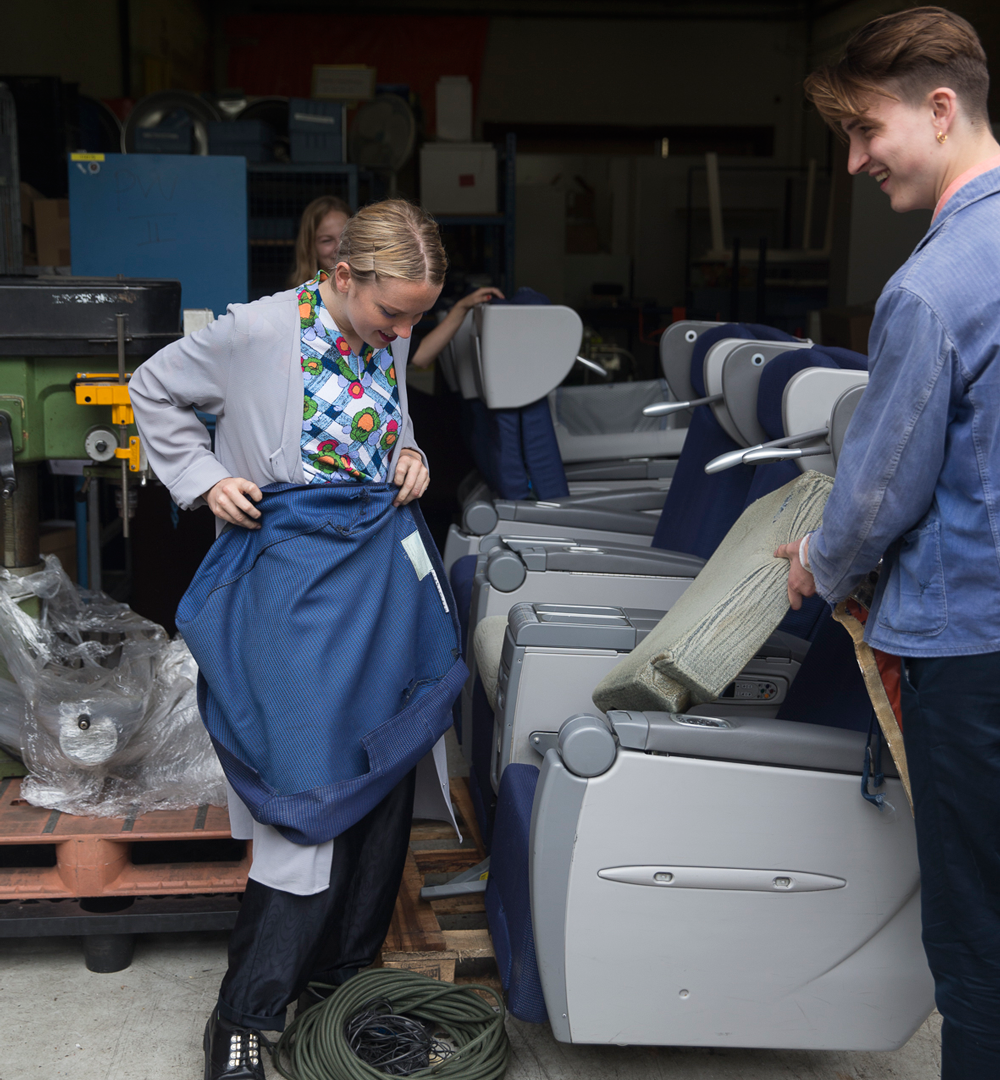 Photo: Ester Gebuis
Material from KLM Scrap Plaza
The result of the third edition at Krasnapolsky is an impressive conceptual collection that might not be ready to wear for everyone, but it shows incredible creativity, love of colour, sense of humour and eye for detail. Many of the well- represented fashion press called it "the strongest MOAM collection so far". The use of KLM materials from Scrap Plaza at Schiphol Airport – where the recyclability of all sorts of aircraft materials is assessed – was apparent in the use of old safety belts and fabrics, with even obvious references such as a parachute-type lightweight jacket.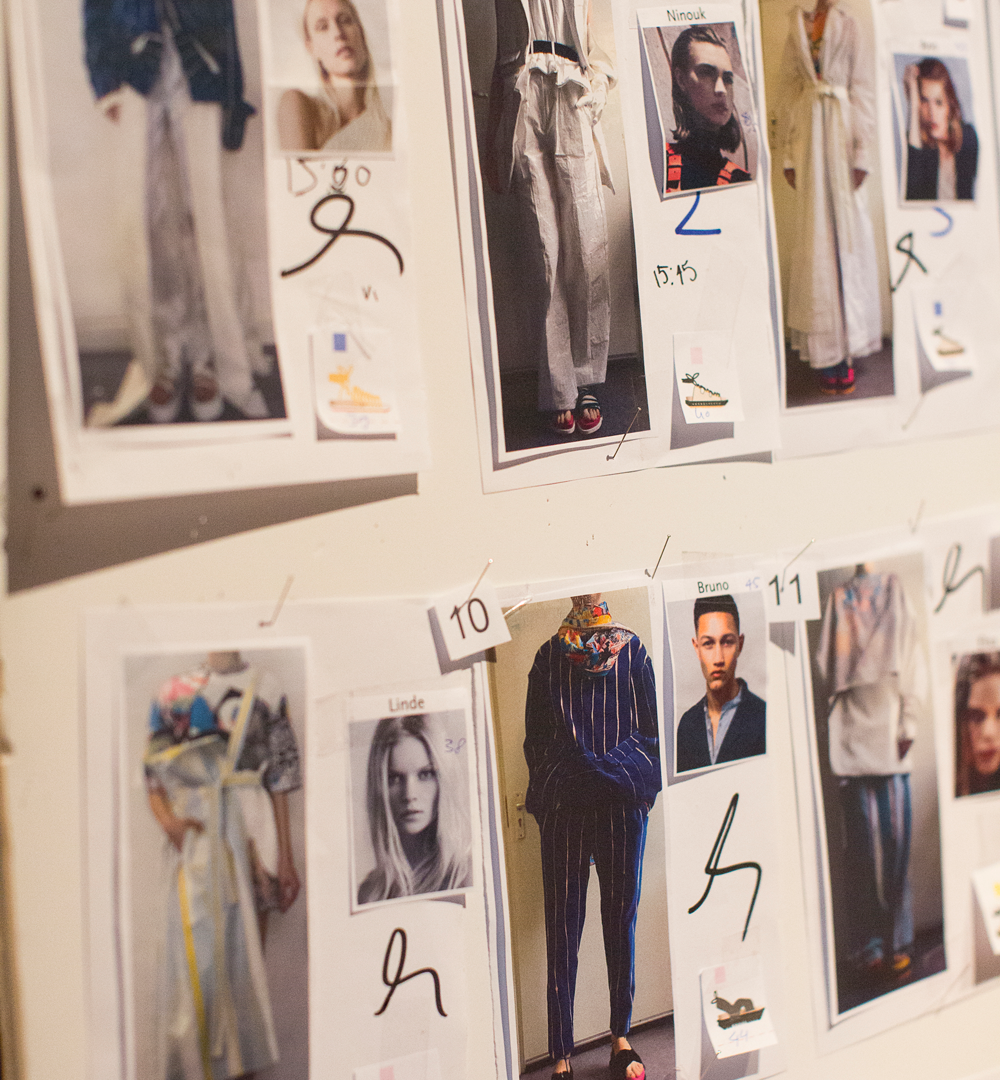 Photo: Anouk de Kleermaeker
Ecstatic CEO
After the show, MOAM founder and CEO Martijn Nekoui was nothing less than ecstatic. "Two years ago, we started with Doutzen Kroes as one of the models, last year we showed the collection at the iconic Rijksmuseum. This year, we have this beautiful location, plus the help of big names in fashion like Claes Iversen, Fiona Hering and Mart Visser.
I'm also really proud of the stunning photography of Erwin Olaf and Jimmy Nelson, and the help of our biggest industry partners KLM and Philips. Altogether, I can only be incredibly grateful for all this support." As for next editions, Nekoui has high expectations. "I know I'm not the easiest coach for the young design team, I expect the best and everything has to be done under huge time pressure. But if you see the result and progress now after three years, I can only say that the sky is the limit!"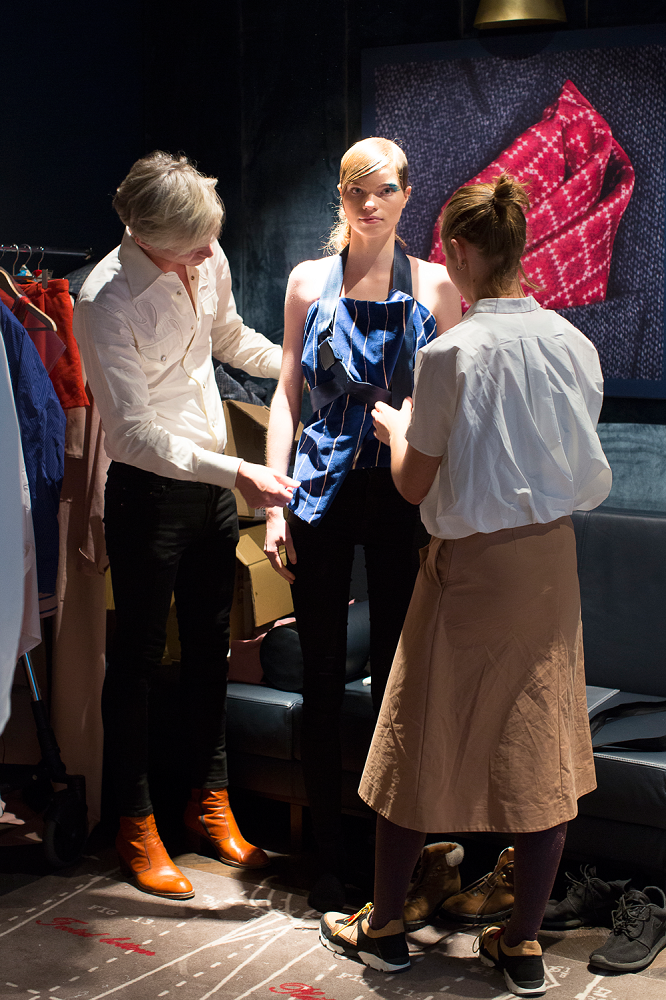 Last preparations before the show. Photo: Anouk de Kleermaeker
Curious to see the designs? Here's an impression of the fashion night at Grand Hotel Krasnapolsky. Want to see the designs in real life? Until 28 October 2016, the MOAM Collective will be showcased at X BANK Amsterdam (Spuistraat 172, Amsterdam), opposite the W Hotel.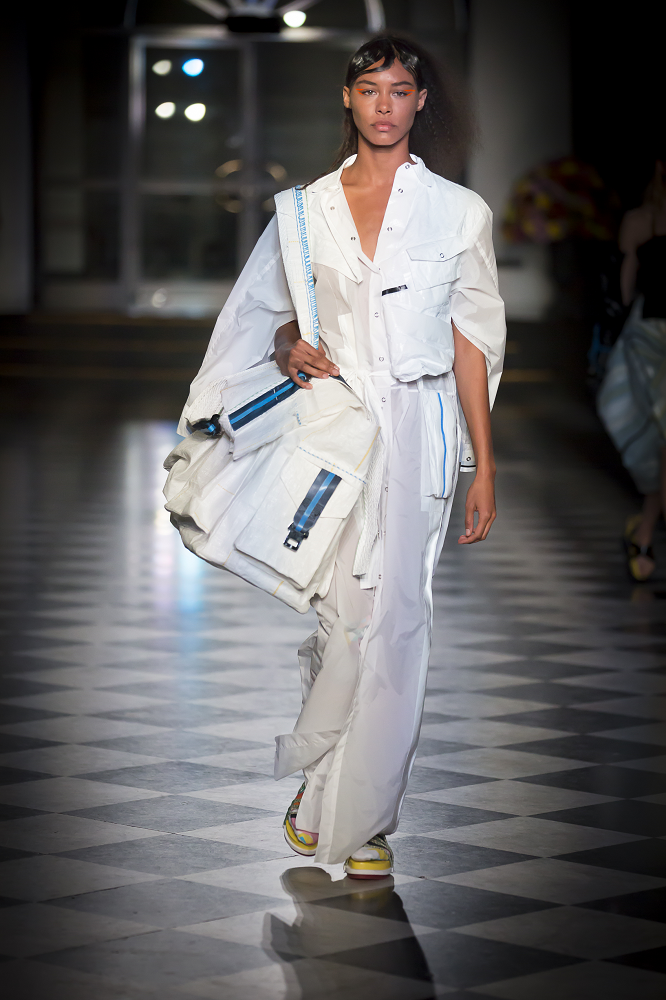 Photo: Anouk de Kleermaeker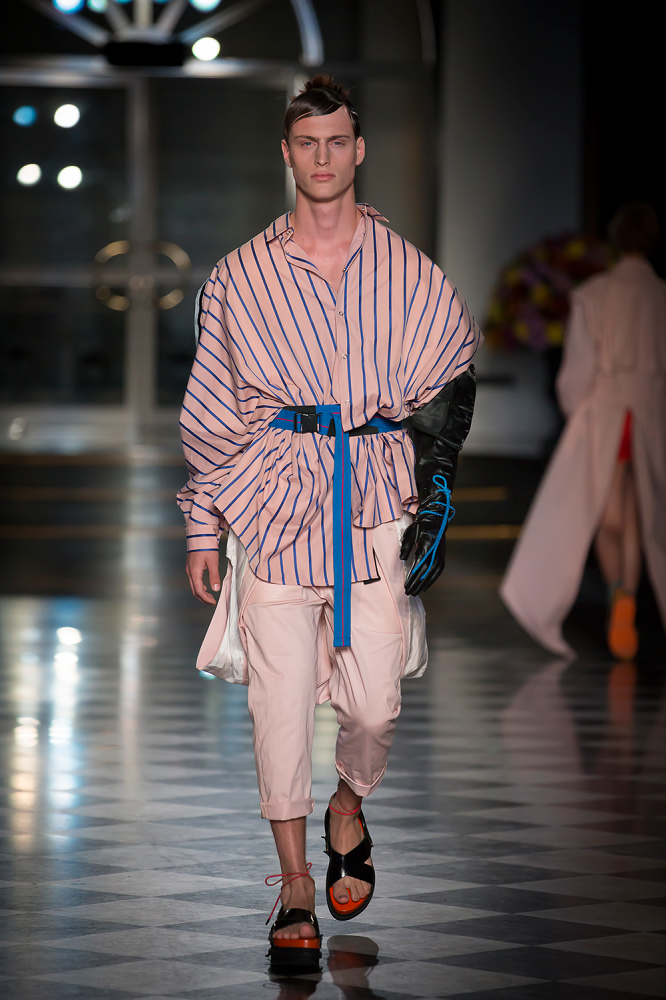 Photo: Anouk de Kleermaeker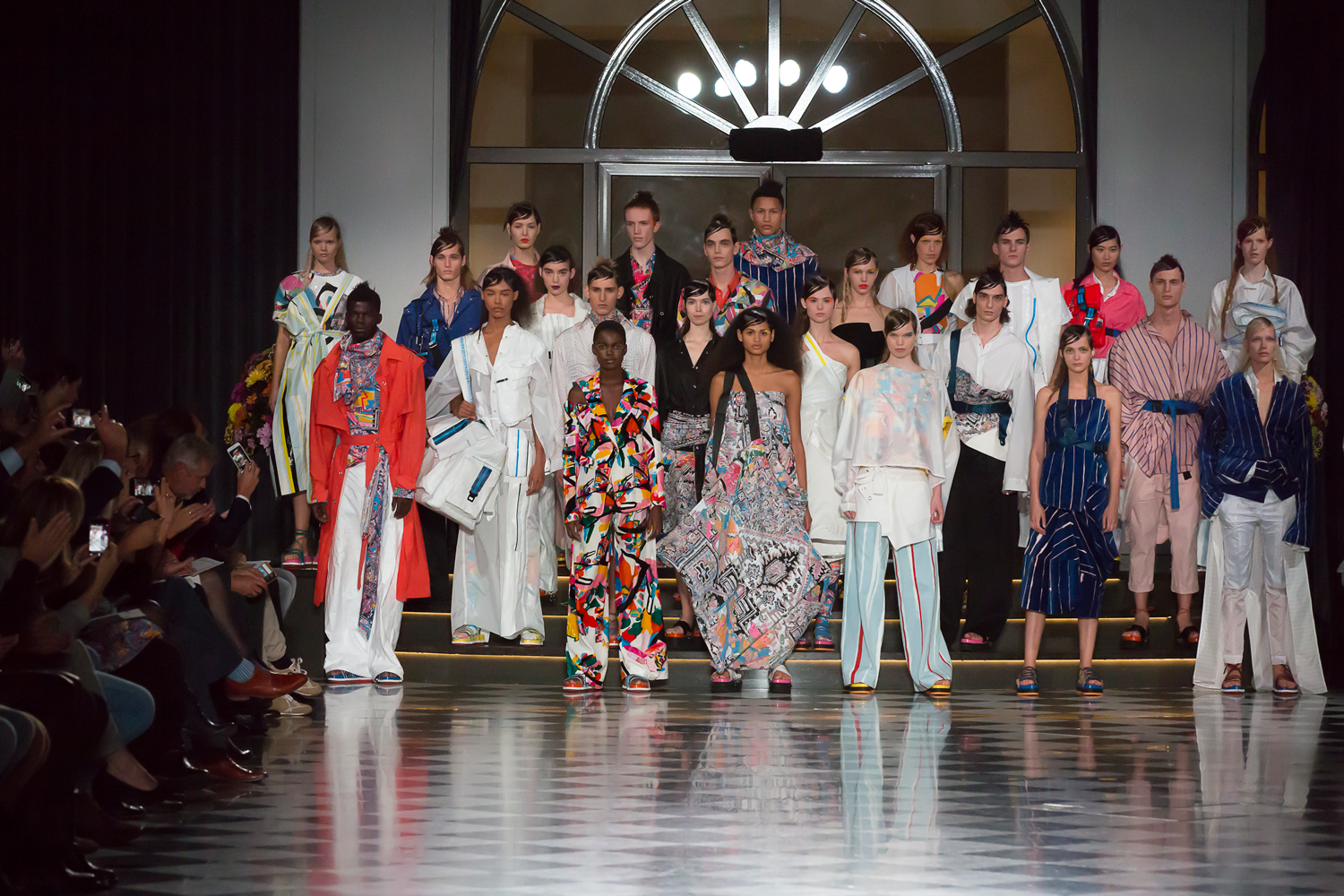 Photo: Anouk de Kleermaeker
Text: Marieke Verhoeven/Holland Herald