In KLM uniform around Fortaleza
Sun, sea, sand and coconuts: KLM will be operating flights to the wonderful, summer destination of Fortaleza, Brazil, from May. To promote this new destination, we took a camera crew to the City of Light and put KLM employee, Jimena Diamint, in the limelight.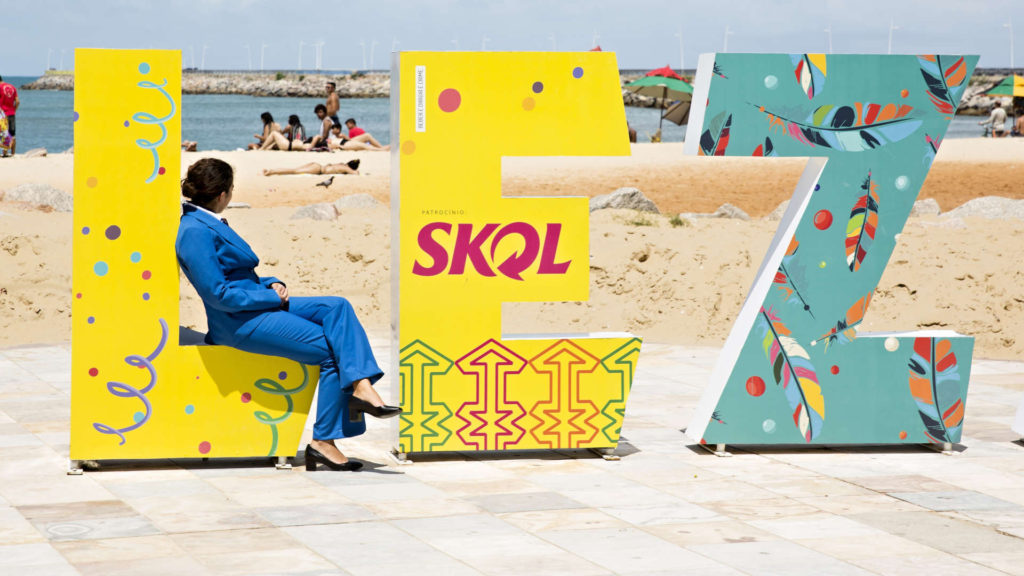 Blue
Last year we made a video of a KLM employee in uniform at the new destination of Malaga. KLM's blue turned out to work really well, both at the destination and in the final video. So now we're going to do the same in Fortaleza. Following a call for a volunteer at KLM, the Brazilian Jimena came forward as the perfect candidate.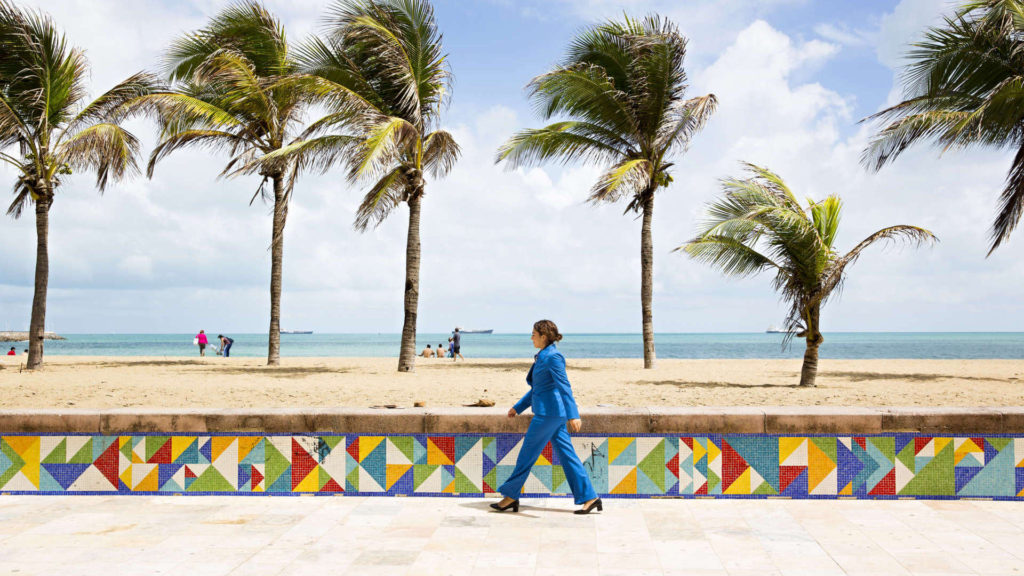 Brazilian beach culture
With more than 2800 hours of sun every year, Fortaleza is also known as the City of Light. Brazil's beach culture is truly a way of life in Fortaleza. The city has around 25 km of city beaches, with Praia de Iracema right next to the city centre. Here you can kick back with an ice-cold coconut, or play a spot of beach football with the locals. The road Avenida Beira Mar, Fortaleza's main artery, runs along the beach. This bustling boulevard especially comes to life at the end of the day, when the locals gather for a drink or a beach party – this is Brazil, after all! Jimena introduces us to Quiejo Coalho, a local street-food snack of cheese grilled on a stick.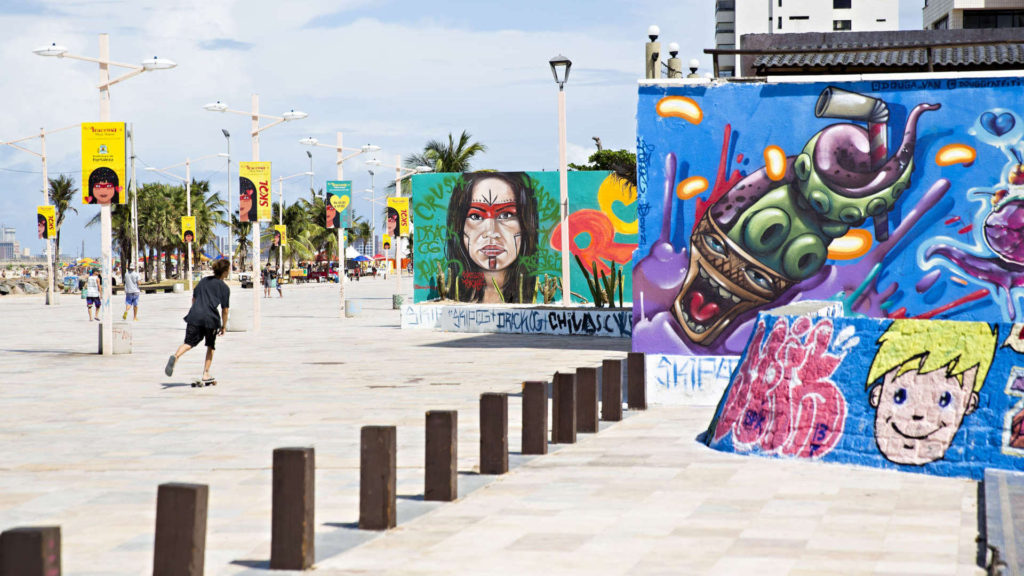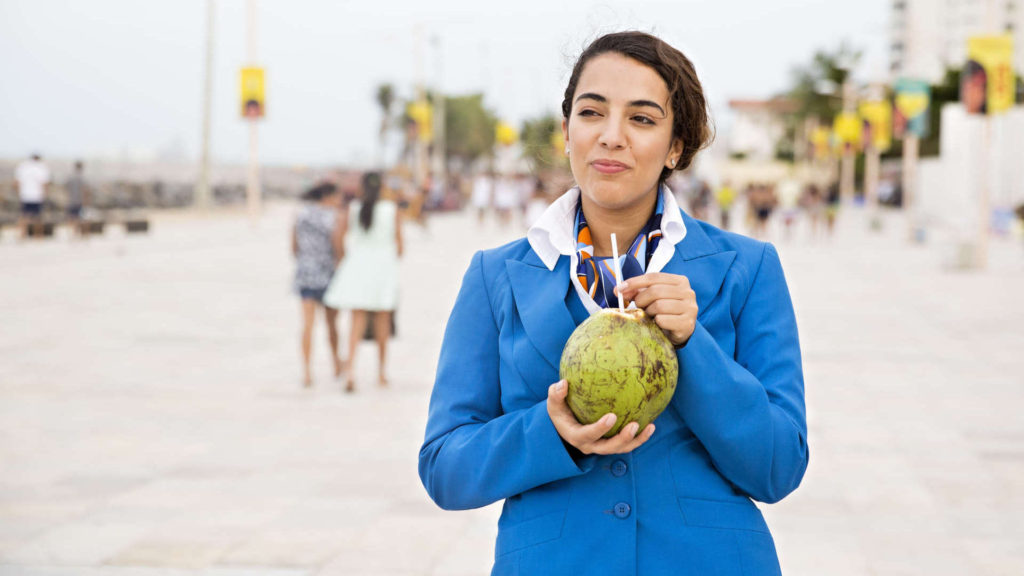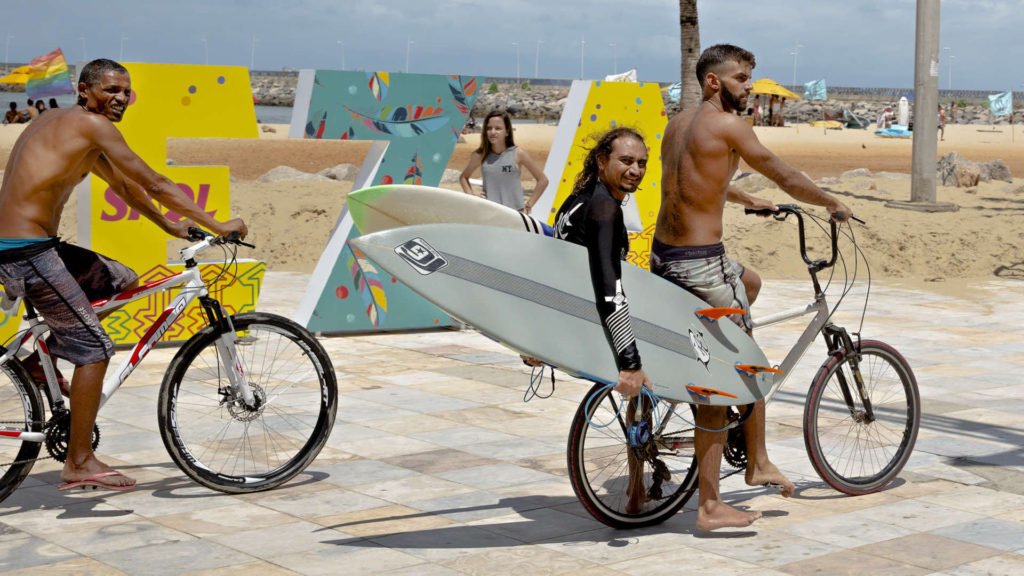 Colourful cultural centre
Although most visitors are, of course, attracted by the sun, sea and sand, the city also has a surprising amount to offer in the way of cultural activities. The cultural pearl is Centro Dragão do Mar, or sea dragon cultural centre. This complex comprises two museums, theatre and film auditoria, a library, and a planetarium. And all of this is set amidst stunning murals, futuristic walkways, and colonial buildings containing restaurants, bars and terraces. A bustling lively place, especially in the evenings.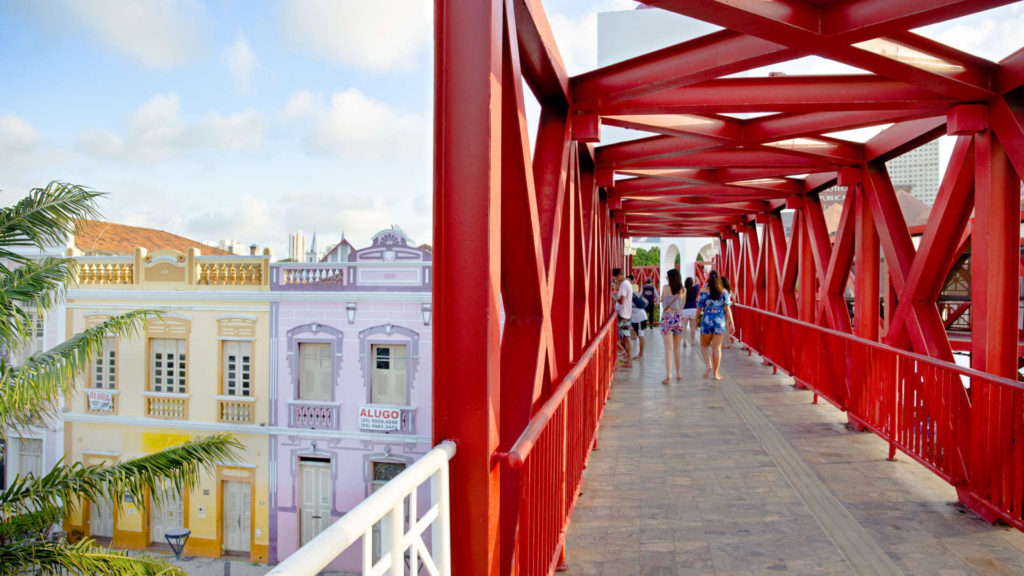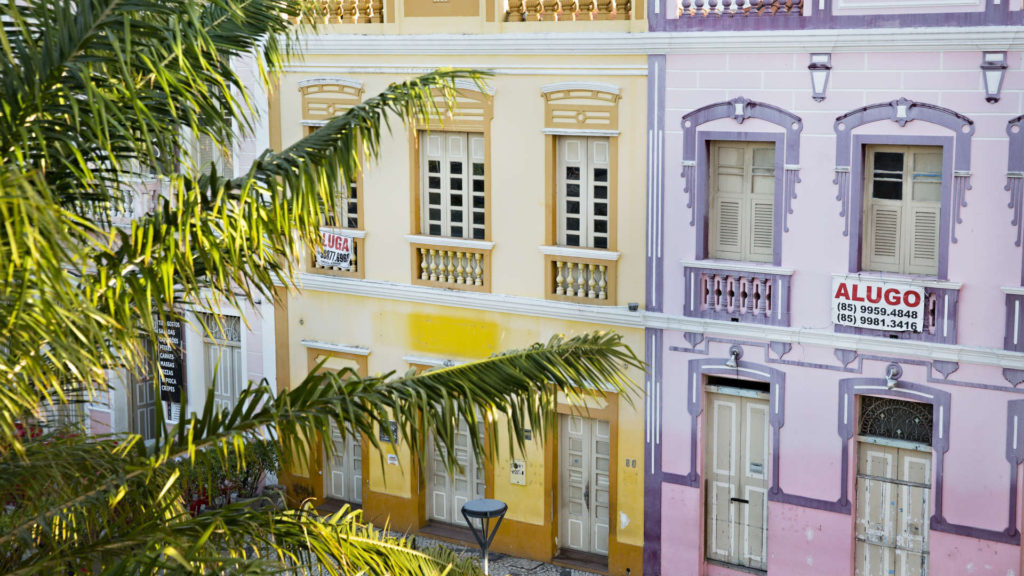 Theatro
Nearby you'll find the historical Theatro Jose de Alencar, which was built in 1910. With its art nouveau stained-glass, curving Scottish cast-iron and decorated ceilings, this is probably the city's most beautiful historical building.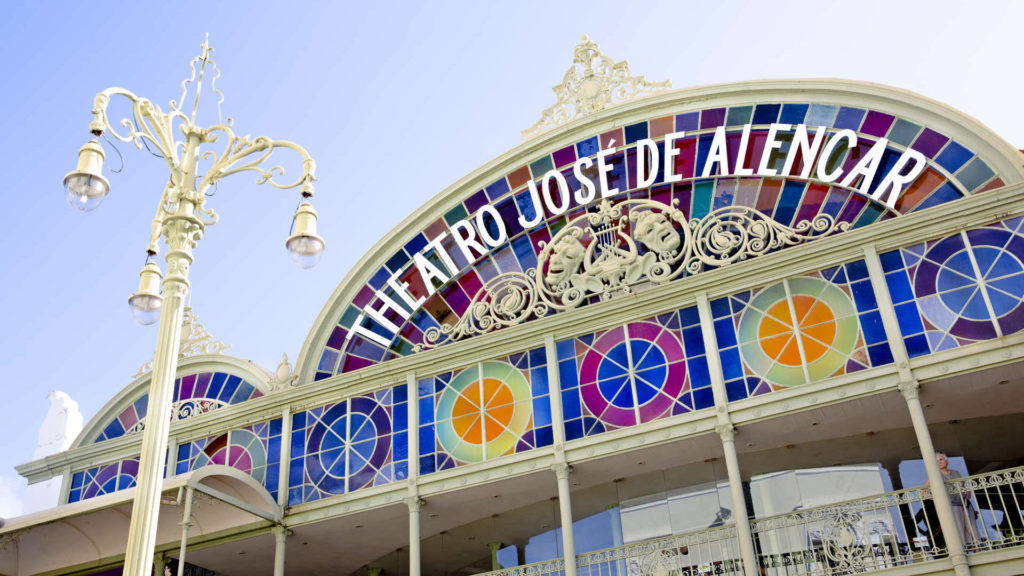 Morro Branco's labyrinth
Brazil is stunningly beautiful, so it would be a shame to limit yourself to the city. About an hour-and-a-half's drive from Fortaleza is Morro Branco: a perfect destination for a day out. This is more than just a beach. Here you'll find the Labirinto de Falésias, a maze of red cliffs that have been eroded by the wind and rain. You can walk to it, but it's much more spectacular to rent a beach buggy to tear across the sand towards the imposing red wall of rock. Jimena attracted a lot of attention in her blue KLM uniform, which was much too warm for the 35°C heat.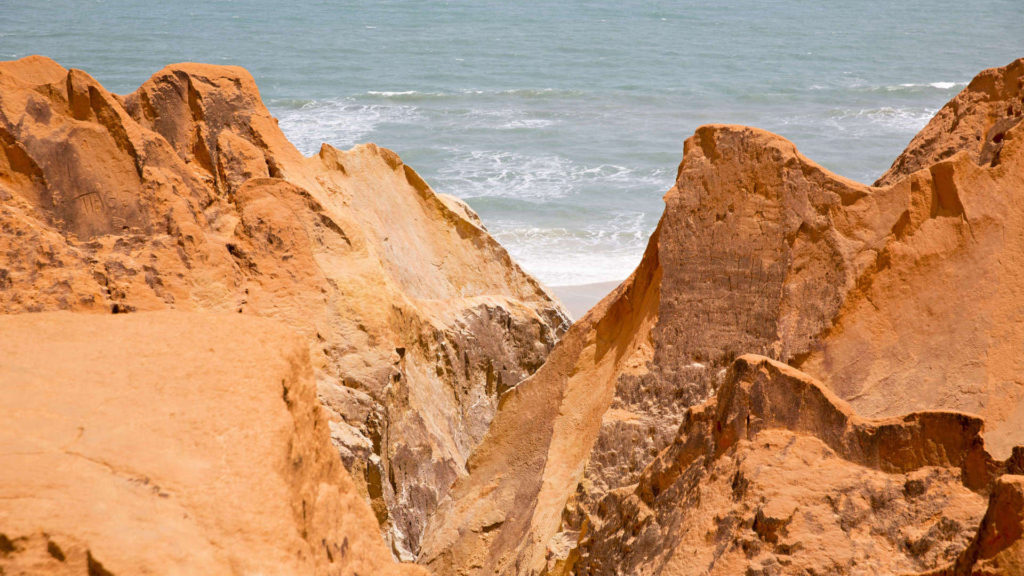 Photography: Iris van den Broek
Curious about the video?
You can watch it in the brand-new March edition of iFly KLM Magazine.
About iFly KLM Magazine

iFly KLM Magazine is KLM's online magazine. For more than seven years, we have been inspiring millions of people around the world with remarkable travel stories and surprising tips about new and long-established KLM destinations. Subscribe to iFly so you never miss a thing!