Must Do | The Van Gogh Route in France
One of the things I like most about my job is when passengers ask me for Amsterdam travel tips. Often they've spent most of the flight browsing through their travel guides, looking forward to exploring a new corner of the world. Apart from them the names of some great restaurants and a couple of parks they can visit, I always urge them to go to the Van Gogh Museum. I live "just around the corner" and the place has fascinated me ever since I took art history at school. 
I've admired Van Gogh's work at museums all over the world. And even on board, because we once had meal trays decorated with his sunflowers. This year marks the 125th anniversary of Van Gogh's death on 29 July 1890 in Auvers-sur-Oise near Paris. I'd always wanted to go there, so I leapt at the opportunity when my parents invited me to join them on a tour of the French villages where Van Gogh spent the last years of his life. It was a remarkable journey, partly because I hadn't been on holiday with my parents in quite a while…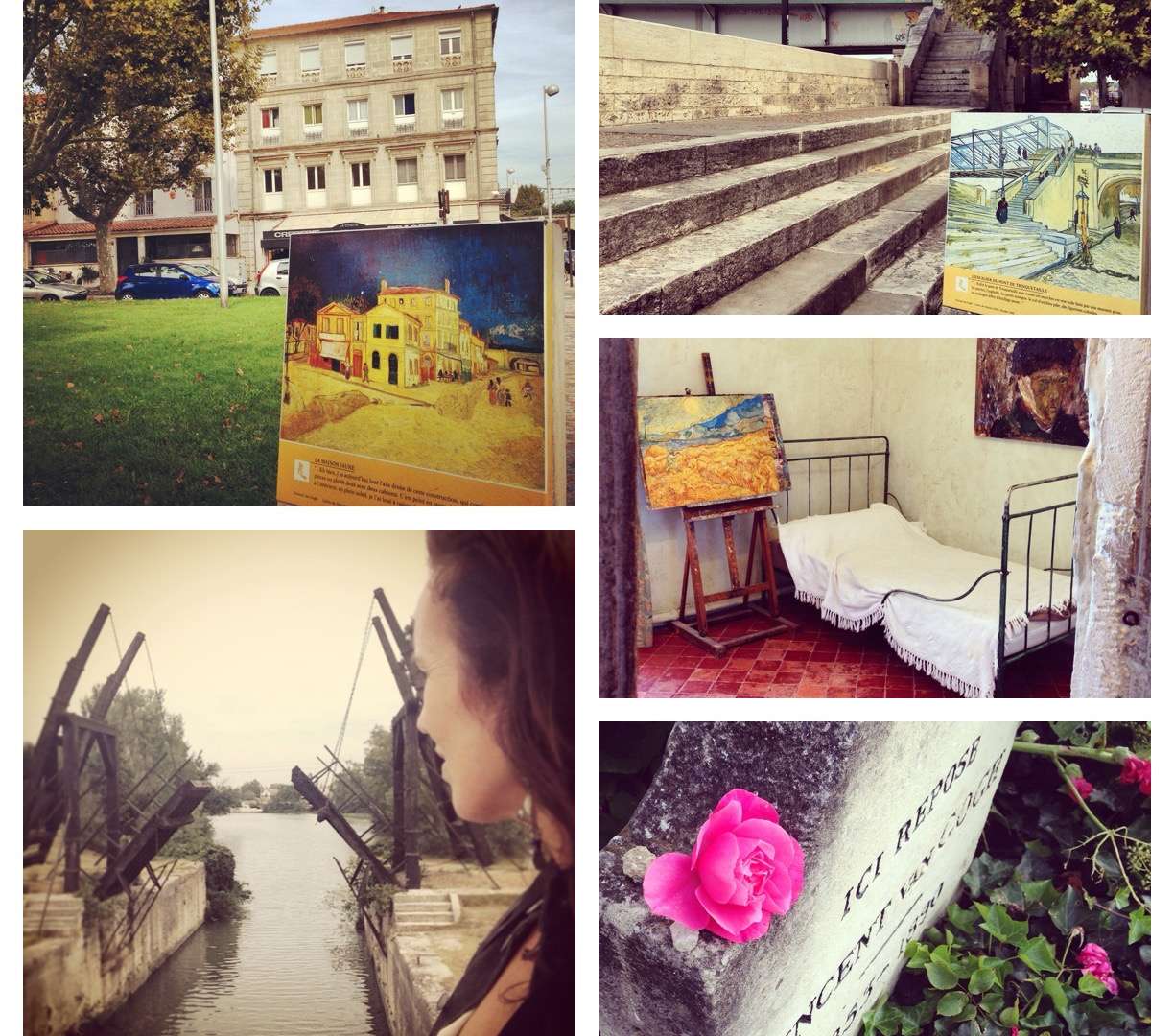 The Van Gogh Walk in Arles
We started in Arles in the south of France, where they have a superb Van Gogh Walk, with replicas of his paintings marking the route at the exact spots where Van Gogh's easel would have stood. This walk takes you past "The Yellow House" (now on show in the Munch Museum in Oslo) and you can have a drink at the "Café Terrace at Night" or cross the "Langlois Bridge at Arles" just outside the city centre (both are on display at Museum Kröller-Müller in Otterlo, Netherlands). In short, the Van Gogh Walk in Arles really is a must-see.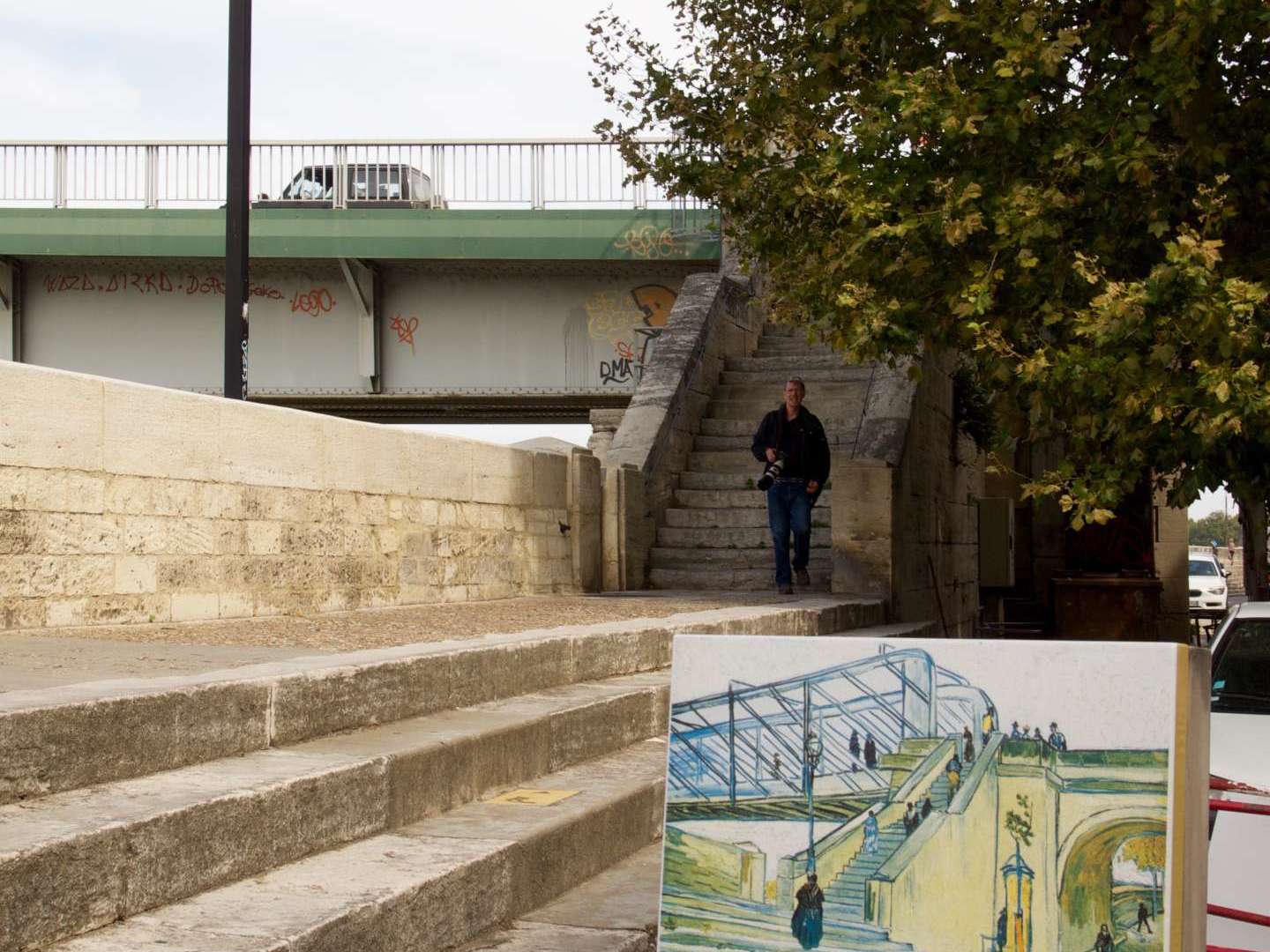 Inspiring
We drove on to Saint-Rémy-de-Provence for a visit to the famous Saint Paul Asylum, where Van Gogh painted two of my favourite paintings: "The Starry Night" (MOMA, New York) and "Almond Blossom" (Van Gogh Museum, Amsterdam). We walked through the magnificent gardens and bought lavender potpourri and home-made jams in the little shop. A truly inspiring place, where art history really comes to life.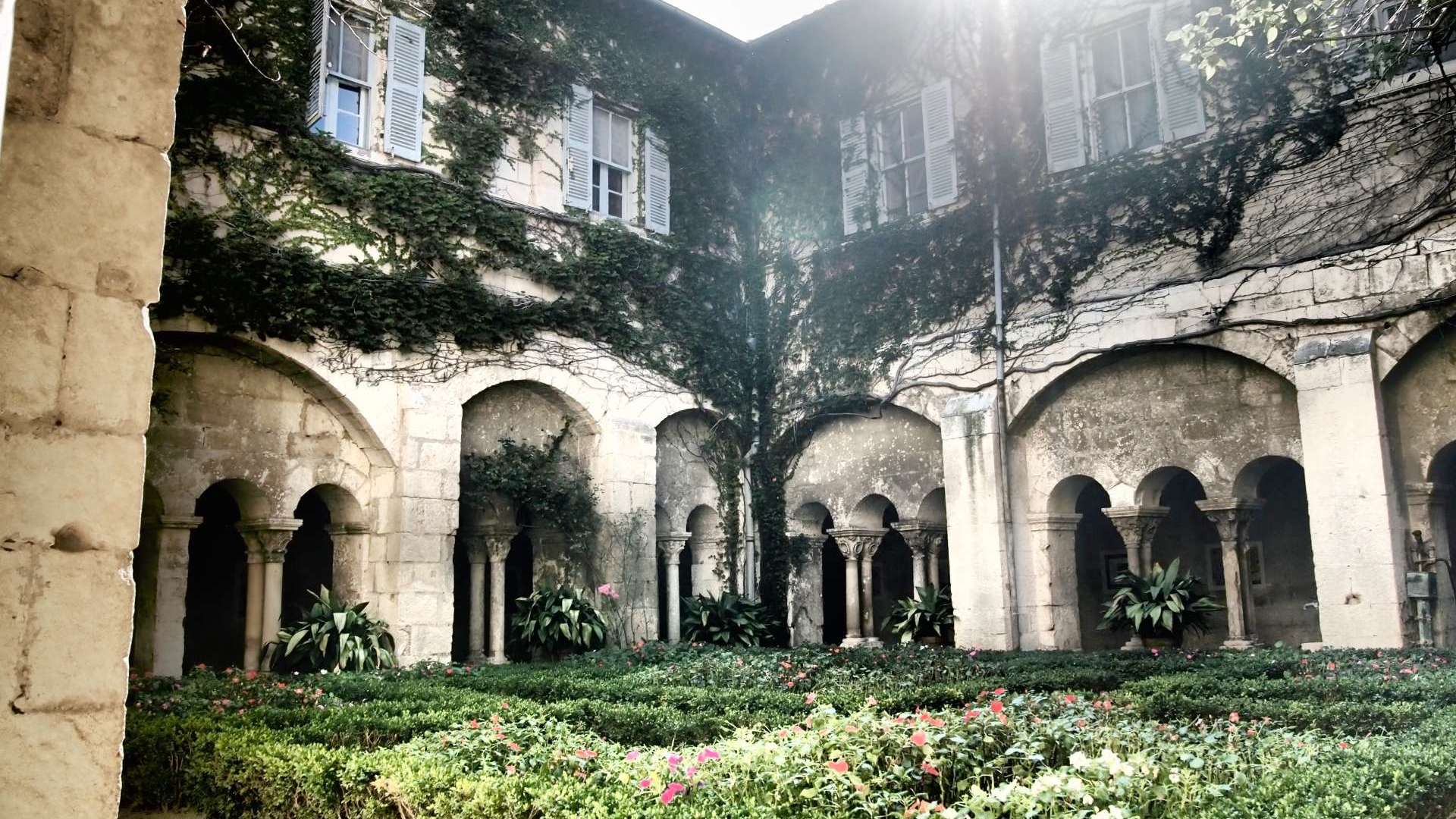 Lump in my throat
Our tour ended in Auvers-sur-Oise, 30 kilometres from Paris. As I read and experience more, my love for Van Gogh grows. Here too you can relive Van Gogh's last year by following a route marked with his paintings. Standing in his little room above the Auberge Ravoux, I got a lump in my throat. This is where he passed away 125 years ago, with his brother Theo at his side, unaware that his paintings would be loved and admired by millions around the globe.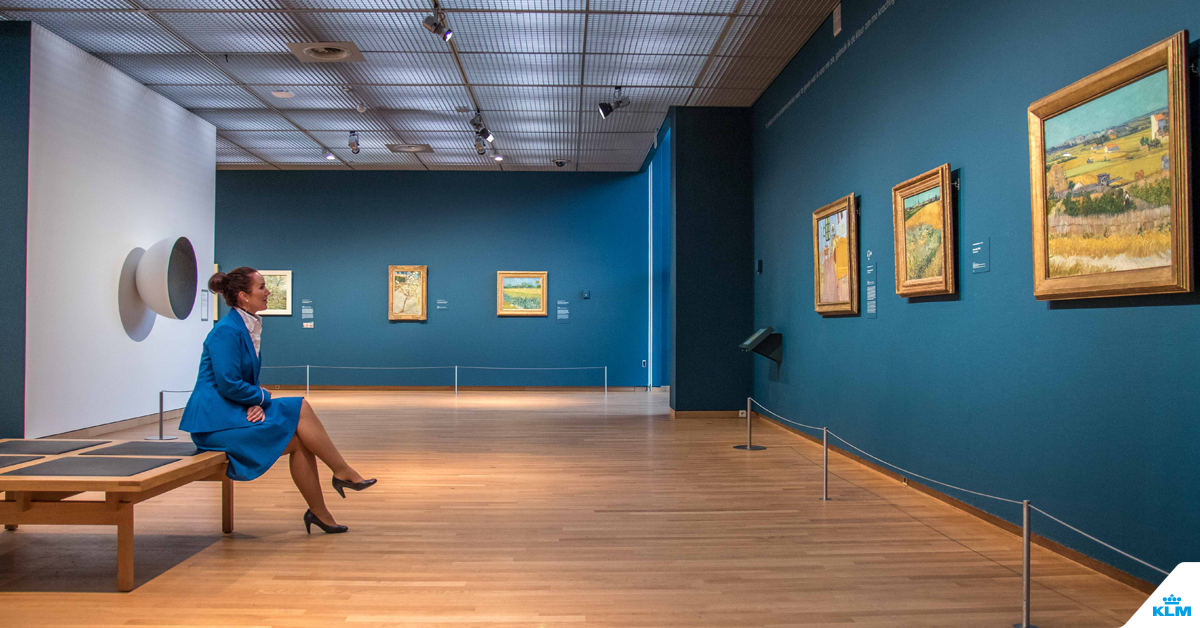 Proud of Vincent
Rounding off our tour, we drove to the cemetery of Auvers-sur-Oise, where Vincent lies buried beside his brother Theo. I placed a flower on his grave. And then, during my first flight after my holiday, I saw a passenger coming aboard with a cardboard poster box. I smiled…Van Gogh Museum. "Wasn't it beautiful?" I say. When the passenger gives an enthusiatic account of his visit to the museum, I feel proud. Proud that another visual memento of this great Dutch artist will be carried to the other side of the globe.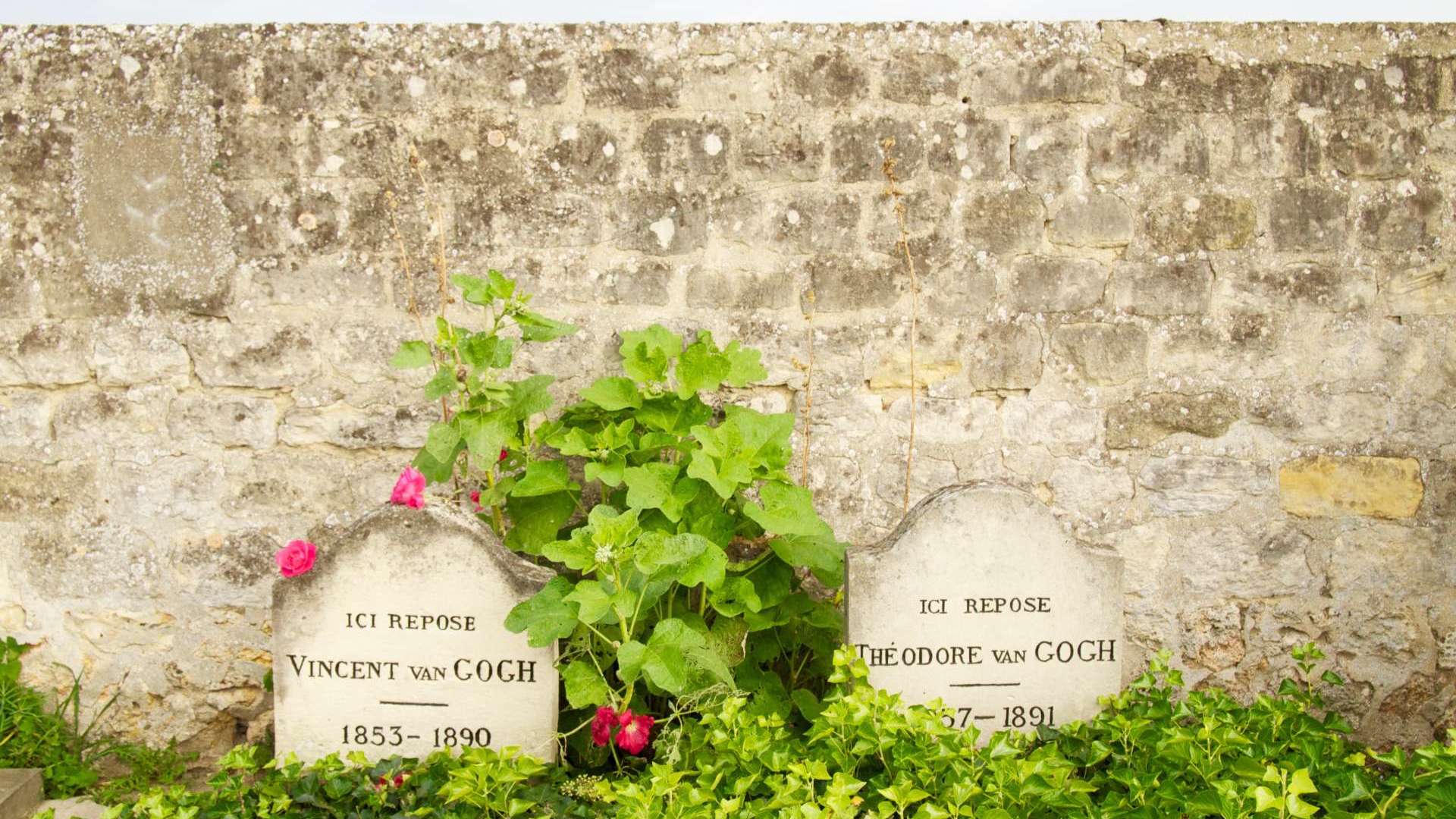 More Van Gogh sites and events
I would like to thank the Van Gogh Museum for giving me a very special photo moment with Vincent.
(Photography by Ben Kortman)