"Queen of Calgary", Yvonne van Gennip, on the Olympics
If I were to summarise my interview with Yvonne van Gennip in hash tags it would read as follows: #triplegoldwinner1988 #Olympicwintergames # topsport #Talentboek #YvonneVanGennip #AmbassadeurOlympischStadion #Partnerships #KLM. Read on?
On the threshold of the Winter Olympic Games in South Korea, I contacted the "Queen of Calgary" and met up with her at the Olympic Stadium in Amsterdam. As the Dutchies are performing outstanding in Pyeongchang, I would like to go back three decades.
To the time Yvonne van Gennip won three speed-skating gold medals in 1988. Before your time? If not, the legendary images are likely to have been imprinted on your retinas forever. And if you're too young to remember, just Google her. In 2017, Yvonne was quite rightly awarded the Fanny Blankers-Koen Career Prize.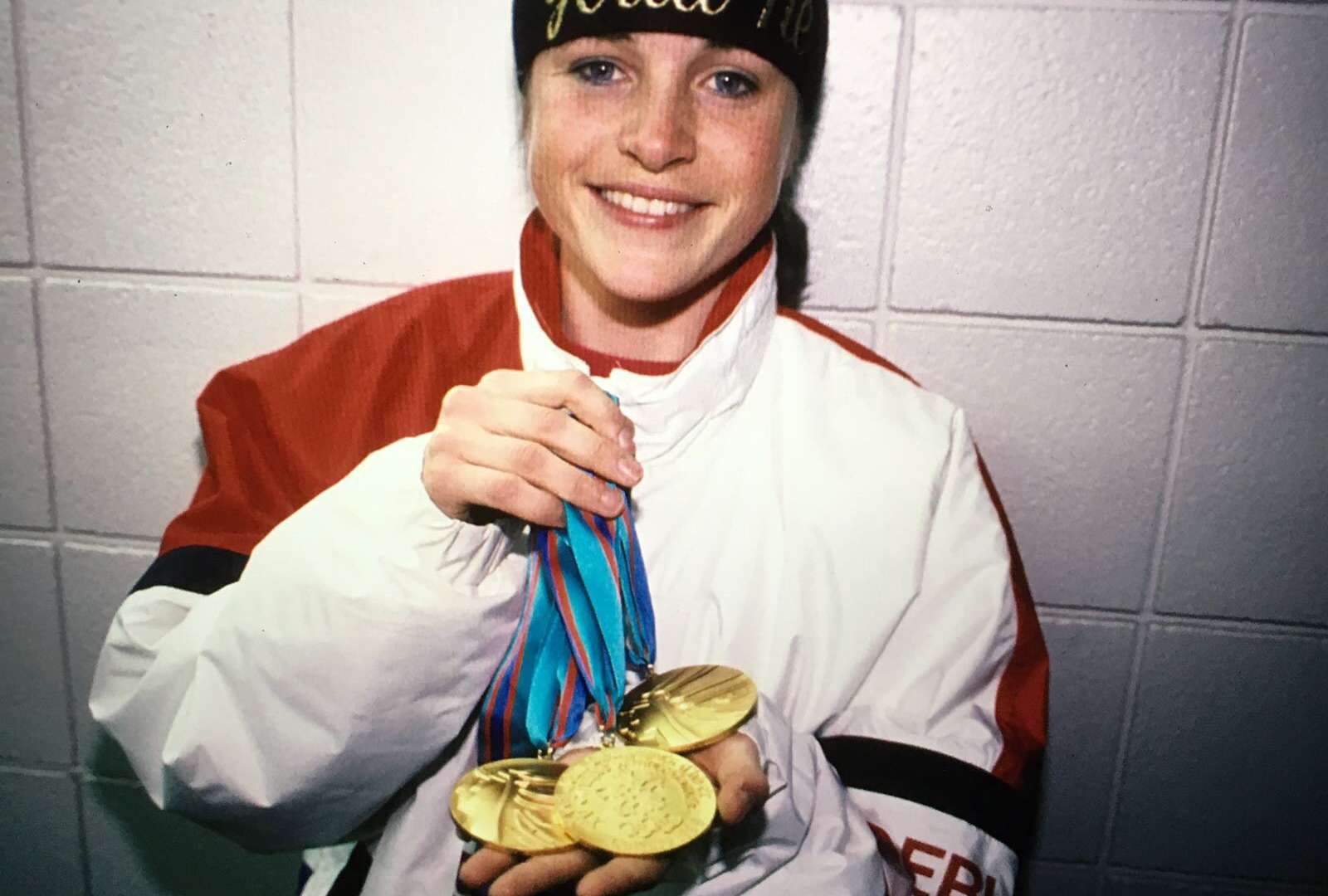 Ultra positive and open minded
Just as effervescent and energetic as she was when she was competing at the top, Yvonne's motto is "take it as it comes". And "if that doesn't work, try a different approach". What's more, she didn't set out to become a speed skater. She enjoyed sport in general. Things just turned out that way. Even though her ultra-positive attitude meant she made the right choices at the right time.
When Van Gennip realised she could skate reasonably well, there was no stopping her. "With Jong Oranje, I was given a genuine training schedule that enabled me to become the Dutch Champion. This lit my fire and I wondered how far I could get? I recognise that drive in today's talent. As team manager of the national skating team, I'm right there with the current generation of ice-skaters. Even though the sport has changed somewhat."
Past and present
"Back then, there was a single core team; men and women trained separately. Everything is mixed now. You knew each other's training schedules and – in any event – you knew exactly what your Dutch competitors were up to. Team members even followed in the beginning the same training schedule irrespective of their discipline. This was differentiated later according to distance for various World Championships. In my opinion, there's still room for an all-round event at the Olympics."
Nature and nurture?
"You have to be talented, although training can stretch the limits and that hurts! You get stronger by resting and this enables you to achieve more when you next train. You sometimes want to achieve more than you can, and then you have to take a step back. If I had to cycle for five hours, that's exactly what I did.
I followed my training schedule rigorously. This characterises me as a former professional athlete and as a person. Do what you have to do, but listen to your body and trust your intuition. If I have reservations, I don't budge."
Life after sport?
"In 1996, I was asked to join a sports awareness programme where children could become acquainted with sports locally in an attempt to lower the "sports threshold". Everything to do with the sport is important in this context. I carried on skating because of how much fun it is at and around the rink, especially during training camps and film evenings.
I therefore recommend that all clubs welcome children from all backgrounds so that they feel at home. The project snowballed to such an extent that I found myself organising so many things and had less contact with the athletes. Later I was approached to present TV programmes aimed at promoting sport."

"Talent Book"
Six years ago, Yvonne launched Talentboek.nl, a crowd-funding platform for professional athletes. How did this transpire? "When I was working at the Olympic Network for North Holland, we were approached by lots of talented athletes seeking funding for their sporting activities. Playing sports at the highest level is very expensive. But there was no money available. The needs and demands were similarly intense outside North Holland.
And that's what prompted her to set up Talentboek.nl, to raise extra funding. Yvonne knows better than anyone else what you need to achieve your long-term goals. "Quite a lot of money, and that hasn't changed much since my day. 'Talent Book' provides that bottom line. The athletes themselves are also active on social media and that certainly reflects in the crowd-funding results. Talent Book offers them a platform to explain what they hope to achieve and to quantify what they need to do so. I believe that every child deserves an opportunity to develop his or her talents. By creating the necessary preconditions, we help make it possible for them to succeed!
Donations from total strangers give athletes an incredible boost – someone believes in them; someone who makes a small gesture at the right time, someone who offers a helping hand. Athletes generate awareness through blogging or vlogging. And it's great for the givers too. If you donate a euro you see the athlete in a different way, certainly if he or she wins. You become part of the success story, because each euro donated goes to the athlete."
Telesport, Talent Book & KLM
The Telesport column in the Telegraaf national daily offers talented individuals an opportunity to present themselves each week. Donors then stand a chance of winning one of the many prizes – including KLM tickets to European destinations of their choice. "I appreciate it greatly that companies like KLM see how important it is to contribute towards Talent Book."
Talent Book's talented athletes
"Paralympic swimmer Bas Takken went to Rio and skater Esmee Visser has now qualified for the Winter Olympics. I attended her World Cup debut as team manager in Stavanger. Even though there were hardly any spectators – except for some fans, the doctor and I – she performed brilliantly. The games are big, but let's keep things in perspective; it's still a 400-metre ice rink, you head anticlockwise, the supporters are the same and so are your competitors.
Esmee had a talent objective; 'Who will help me to get new skates?' Sponsors asked me: is she really good? Well, she recently won 1st place for the three-km event at the European Championships, and she may well perform outstandingly at the games. She has all the ingredients needed to win Gold. Either way, I'll be waiting to watch her on 16 February at noon (GMT+2)!
Fortunately, I can also donate now from the 'Yvonne van Gennip Talent Fund'. We then deposit that money into Talent Book to contribute towards the amount raised through crowd funding. The athletes come up with crazy ideas in response like giving a clinic session or making something authentic. Really exciting!"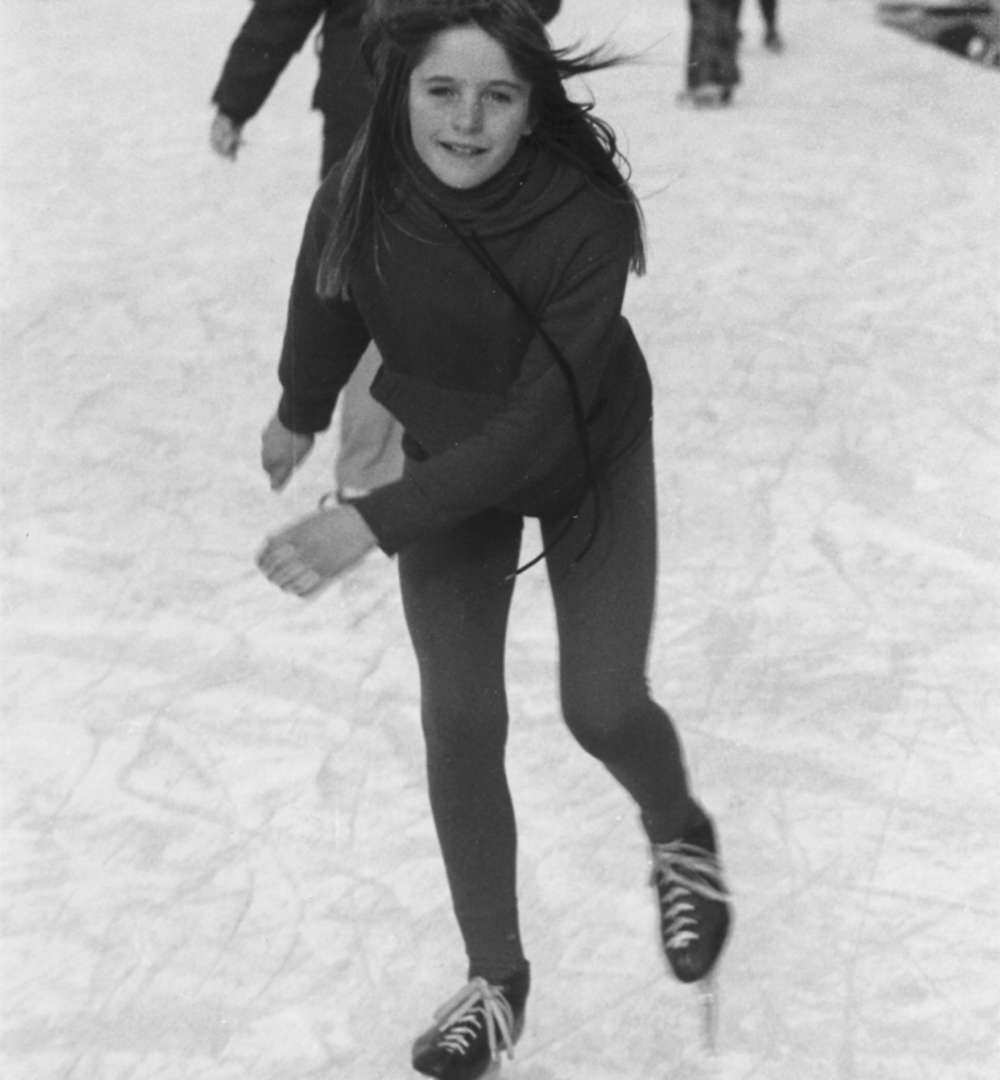 Do you still have plans?
"I most certainly do have plans with Talent Book. I always look ahead, involve cultural elements and line up musicians. The site is up and running!"
If I'm satisfied?
"Absolutely, but with so much talent in the Netherlands, the funding is never enough. We handle loads of requests by email, chatting, and by phone. For example, we have a partnership with Deloitte for answering tax-related and financial questions and with our helpdesk I'd like to help many more people in advance, even making moves abroad. How amazing would that be – going international! Every (talented) child deserves the chance to develop in the best way possible.
The Ambassador of South Korea has already expressed an interest in setting up Talent Book there. Who know what could happen? I've brought fun into people's lives through sport, and it's great if I can continue to be meaningful for others. In whatever way possible."
Do you still fly sometimes?
"Absolutely, last year I flew around the world for the first time in five weeks. Amsterdam, Seoul, Calgary, Hamar, Oslo, Stavanger. I love flying. I also went on holiday to Los Angeles and Rio last year. I usually have so much to do, but I don't have to do anything during the flight.
Read a book, delicious food, chatting or watching a movie. I never get bored flying, in fact I enjoy it more and more each time! My bucket list includes a trip to Australia and my dream holiday always takes on a life of its own. I enjoy everything and adjust well to my travel companion. I don't necessarily have to train while travelling, but I enjoy being active or checking out the nature. When I set foot inside the KLM aircraft to head home, I definitely experience the Dutch Touch with a Kiss from Thérèse*. Now, that's a warm welcome!"
*Kiss from Thérèse; wines selected by Therese Boer on KLM WBC flights.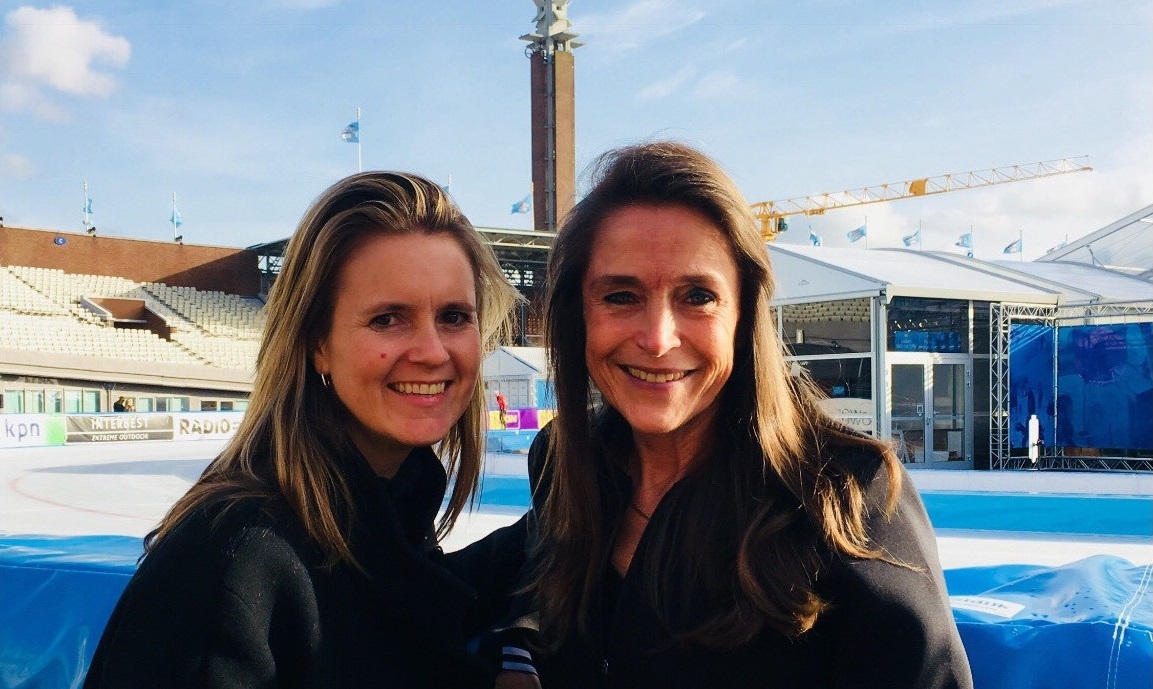 KLM's CSR policy is reflected in cooperative relationships based on sharing knowledge, engaging one another when it comes to innovative developments and providing mutual support whenever necessary. KLM Corporate Sponsoring maintains good relations through forging partnerships with a selection of national museums, cultural and sports institutes including "Talentboek.nl" by Yvonne van Gennip.