It's rather a cliché, I know, but whenever I think of Rio de Janeiro, I tend to sing 'The girl from Ipanema'. Not surprisingly, this song is often on my mind these days, since KLM is going to re-open its flights to this magical Brazilian seaside metropolis.
I got to know Rio in my early days at KLM. In those days, it was much more common for airlines to combine several destinations in a certain area. So, for us crew, a flight to Rio automatically meant flying to São Paulo, Buenos Aires and Santiago de Chile as well. On some of those trips we would be away from home for over two weeks.
We used to call these South American flight schedules 'pyjama-journeys', since we changed beds all the time. That didn't mean we had no time off between changing from uniform into pyjamas and vice versa. Far from it, in fact. It wasn't as common as it is now for airlines to fly daily to most destinations. And aircraft configurations changed, which meant that the number of cabin crew required altered as well. We 'youngsters' were lucky enough to be the first ones to stay behind somewhere till another flight that needed more crew was scheduled.
Sometimes we had the opportunity to explore Brazil. I've got some magnificent memories of the Iguaçu Waterfalls, a boat trip on the Amazon River and carnival at Bahia de Salvador.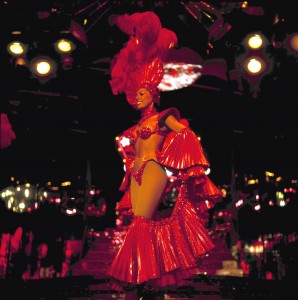 But even when we had just a little time off, we could always explore Rio the Janeiro. Like taking the steep train ride to Corcovado, the huge statue of Jesus Christ on a hill, from where you have a stunning view of the city and the bay. Or taking a stroll along one of those world-famous beaches, like Copacabana and Ipanema.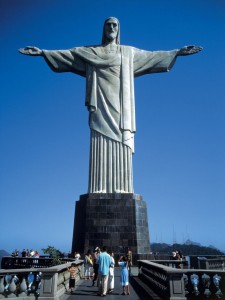 I can't wait till my next flight to Rio. And I'm pretty sure that the first thing I'll do is visit that little café in an alley off Ipanema where I was told the song was written. "Tall and tan and young and lovely, the girl from Ipanema goes walking. La-la-la." Dear Rio! I'll be back!
Caroline