The Liveliest Neighbourhood In Montréal
A vibrant mix of artists, families, students and hipsters, Le Plateau inspires and excites in equal measure. This is a neighbourhood you really shouldn't miss. With its Victorian facades and spiral staircases, idiosyncratic street art, verdant squares, and innumerable shops and cafes, all aspects of the city's laid-back, "je ne sais quoi" vibe are manifested here. iFly KLM Magazine has sought out a few of the best spots for you to enjoy.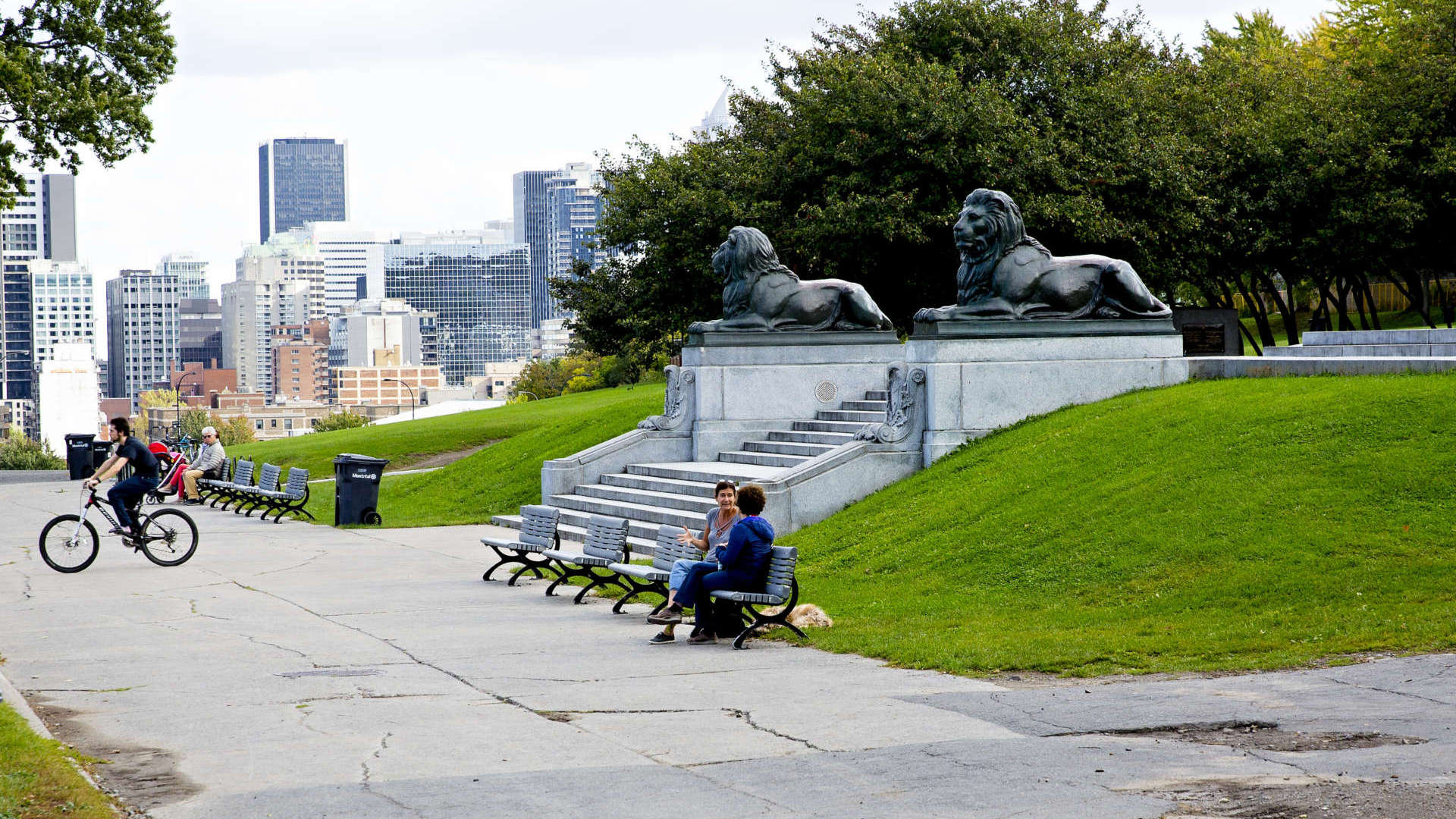 Slow coffee in a loft setting
The coffee circuit in Montréal is booming and there's no lack of delightful cafes. In the northernmost tip of the Plateau is the district of Mile End. Here you can find Cafe Falco, which serves exclusively slow coffee. No espressos, no cappuccinos, but siphon coffee. Making good siphon coffee can take ten minutes, or anything up to an hour, and is a highly skilled craft. Cafe owner, Jerome, possesses this skill like no other. He opened Café Falco in 2004 and made it a Mile End favourite in no time.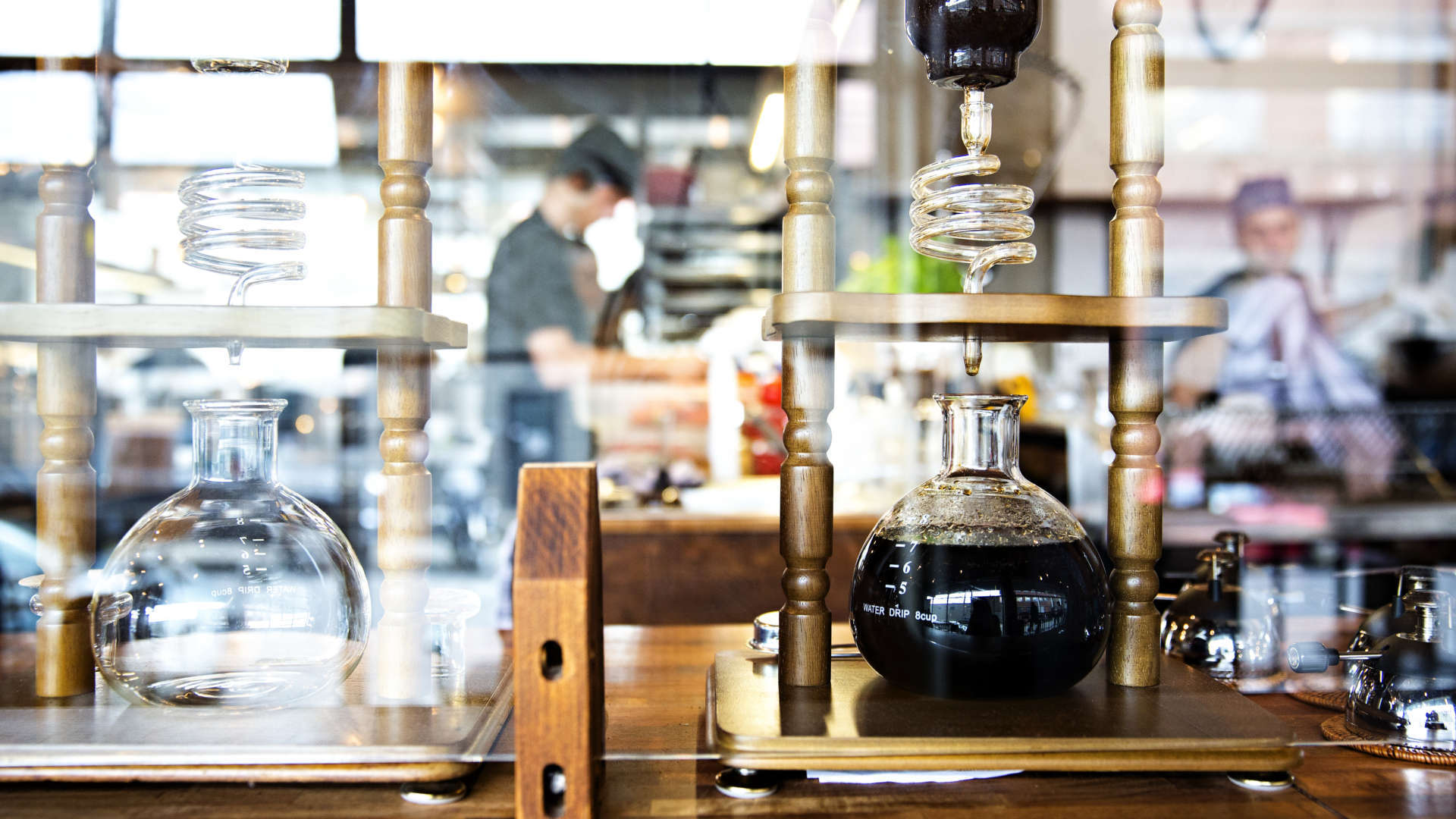 Splendour
The Plateau is full of magnificent Victorian houses, but you'll find a collection of the most beautiful in the streets around Saint-Louis Square. The square is also worth a visit for its gorgeous fountain, luscious trees and hoards of squirrels. If you walk from the square into Laval Avenue, you will be amazed by the grand houses with their stained-glass windows, cast-iron staircases and fairy-tale roofs. Smaller, but very colourful, are the houses in Rue Drolet, a couple of blocks away.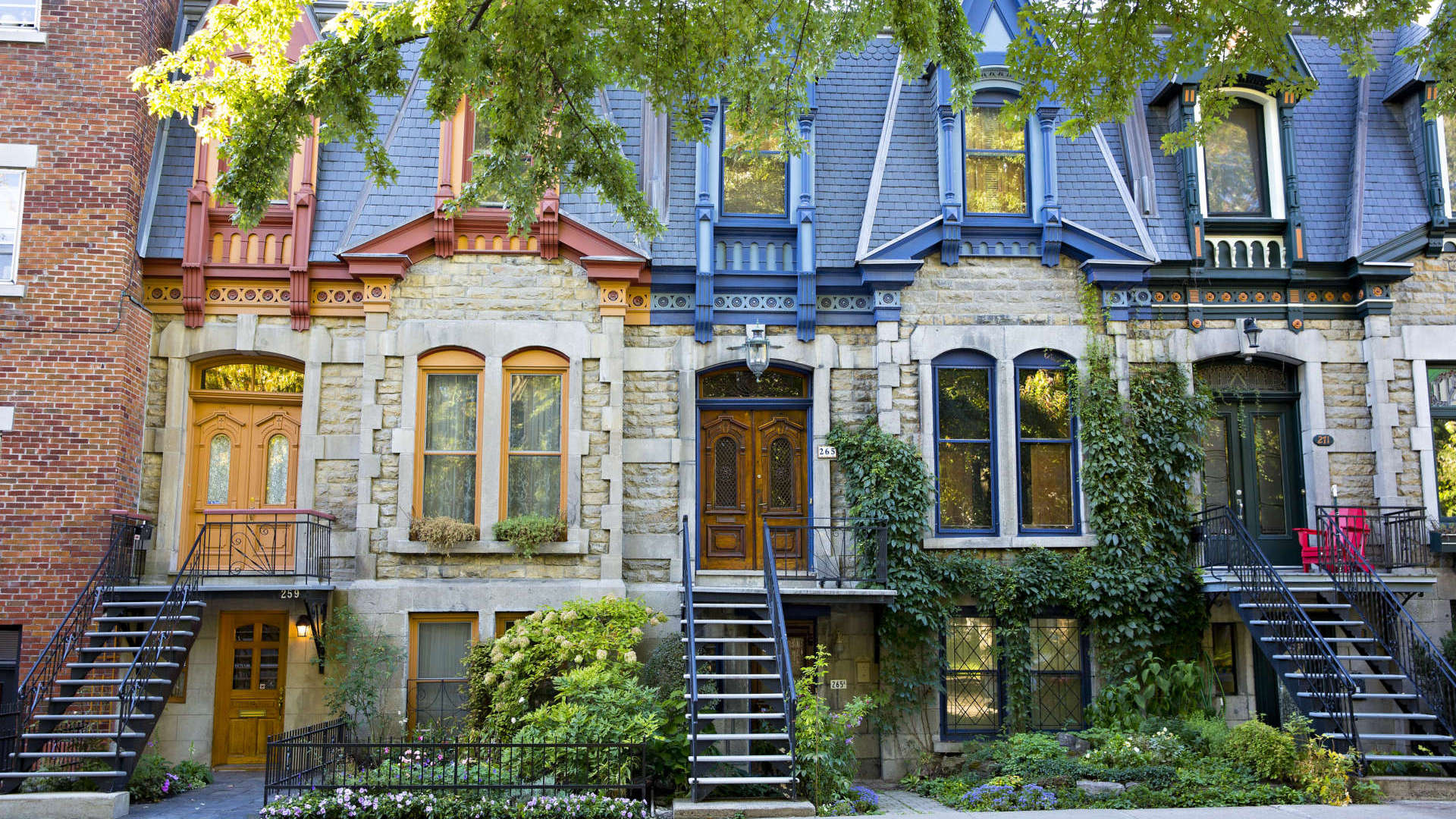 Queuing for ice cream
There's regularly a long queue, stretching around the corner, for the ice-cream parlour Kem CoBa. There's even a special Twitter feed that keeps you up to the minute about waiting times at this popular Mile End establishment. Much of its popularity is due to its constantly changing assortment. With flavours like Indian Chai, Salted Butter and Hibiscus Sorbet, it manages to keep even the most discerning of locals coming back for more. You should really try the soft-serve ice cream – the chocolate variety is 72% chocolate!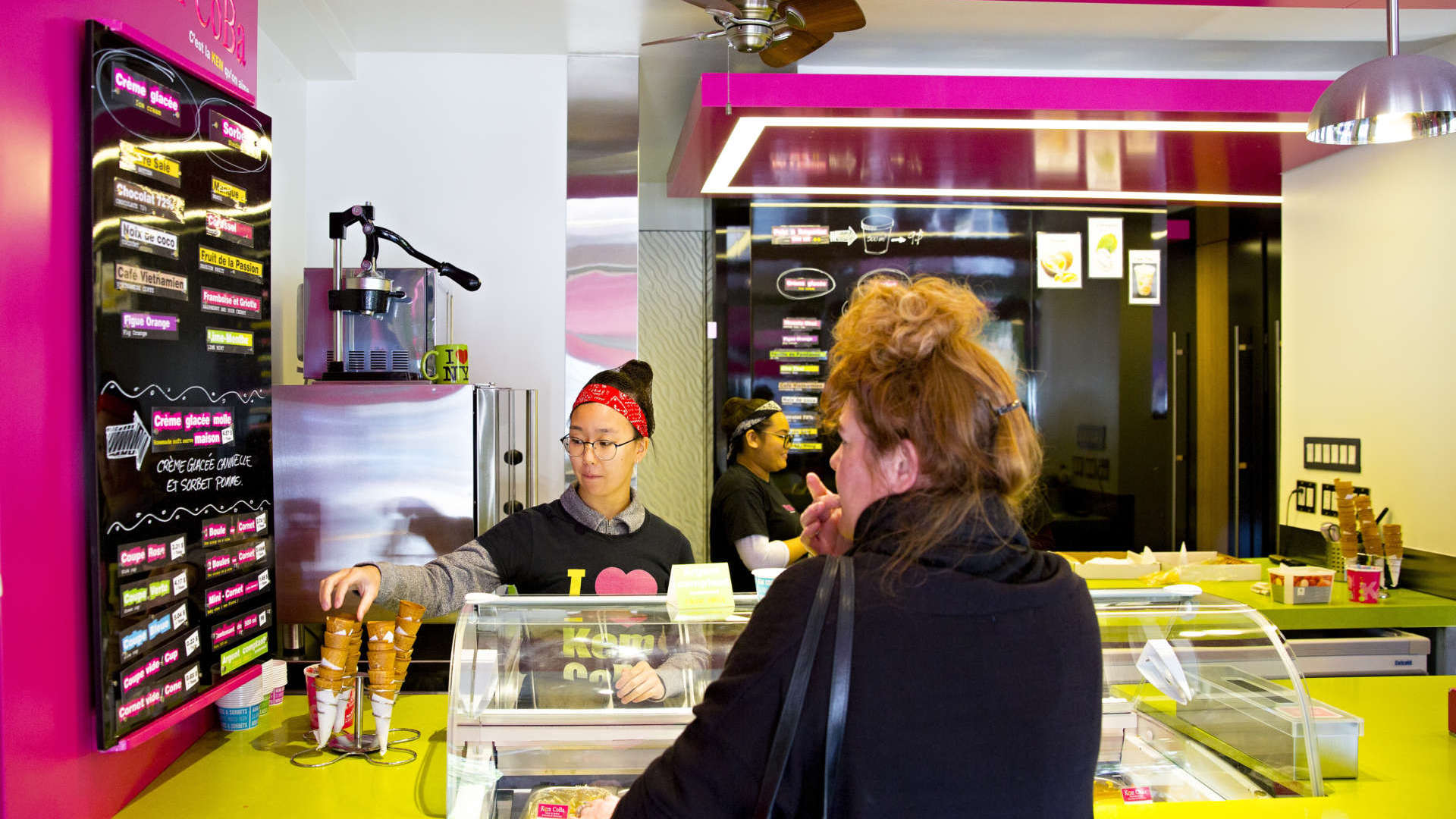 Street art on every corner
The colourful street art you see everywhere on the Plateau makes its mark on the neighbourhood every bit as much as the classic Victorian edifices. A short stroll around here soon feels like a visit to an open-air art gallery. Some of the murals cover entire buildings and leap out at you, while others are tucked away in narrow passages and even in bus shelters. You can't miss them in the streets around Saint Laurent Boulevard.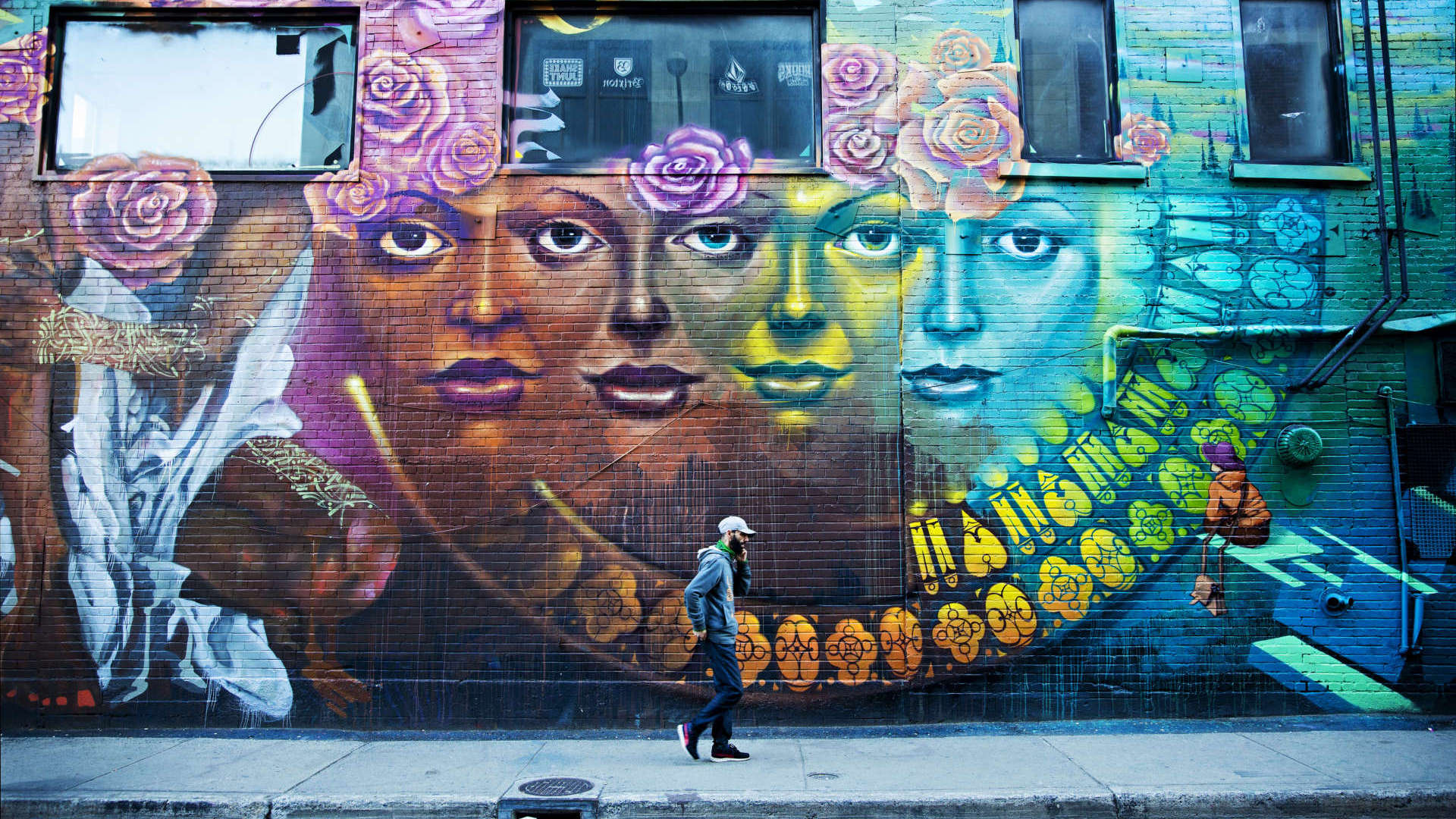 Curious to find out more?
You can read the whole story and view the travel itinerary in the latest edition of iFly KLM Magazine.
Photography: Iris van den Broek
About iFly KLM Magazine
iFly KLM Magazine is KLM's online magazine. For more than six years we have been providing millions of people around the world with wonderful travel tales, video reports and unusual travel tips for both new and long-established KLM destinations. Sign up for the newsletter so you don't miss a thing.